How is it Friday already? Boy this week has flown by. I hope it's been a good one for you. I am sharing some Friday Eye Candy from fellow bloggers that has inspired me. I think you'll agree that they all have crazy amounts of style and talent. And there is a nod to Fall in each and every one of them. Enjoy.
It isn't easy to pull off a mantel like this. When you decide to use many things it can so easily go wrong. Jennifer never gets it wrong. I love every aspect of this and it shows just how artistic and talented she is.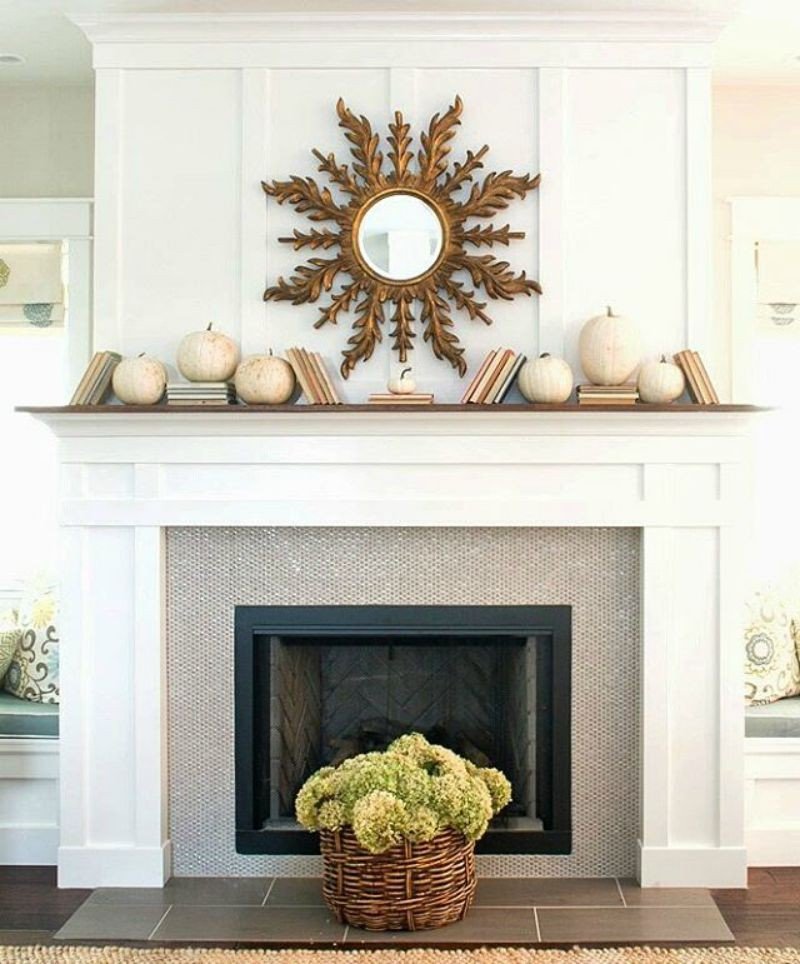 Oh be still my heart. Everything about this speaks to me. Lindsay is so very talented. I adore the simplicity and symmetry of this mantel. While I used books this year, to use them in this way never occurred to me. And the dried hydrangeas in that basket are so beautiful.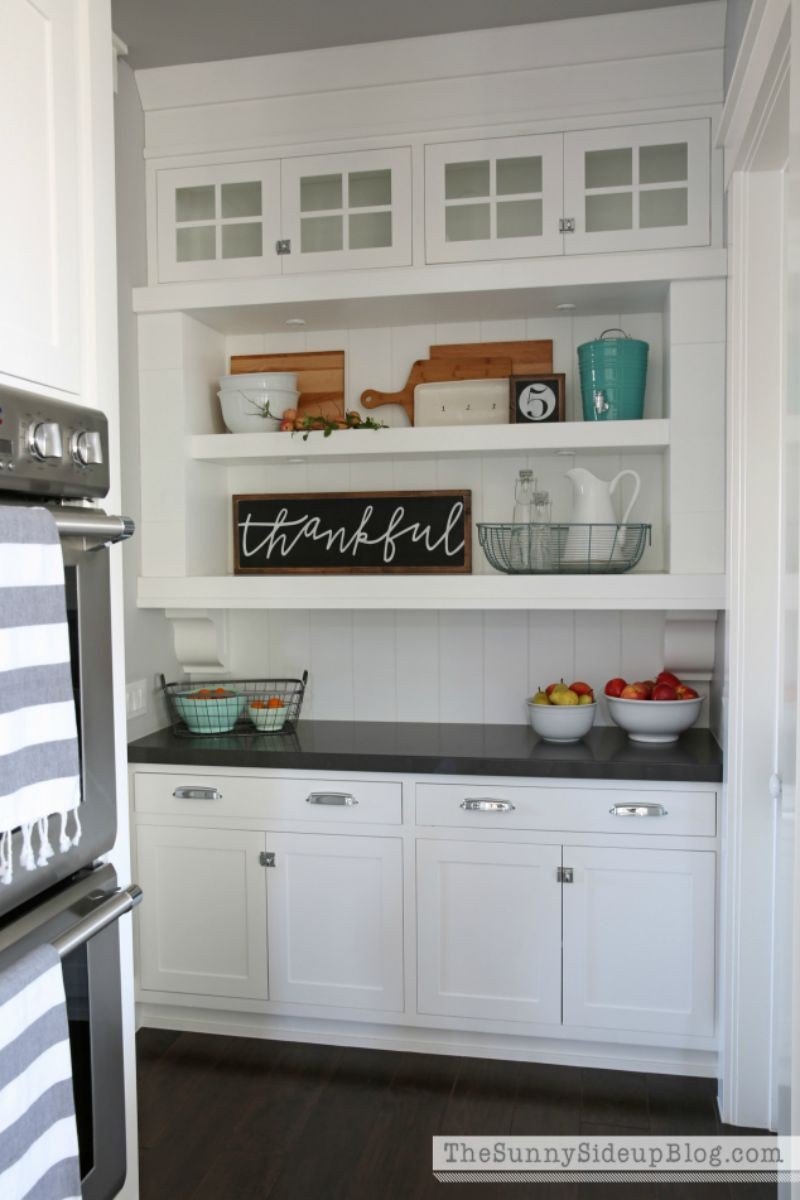 I love Erin from Sunny Side Up and she is pretty much living in my dream home. Luckily, I don't hold that against her. Look how pretty this is. With a simple chalkboard, fresh fruit and some greenery she transformed this space to welcome Fall. This is so appealing to me because I am a firm believer that you do not have to go overboard. Less is more and yet so gorgeous.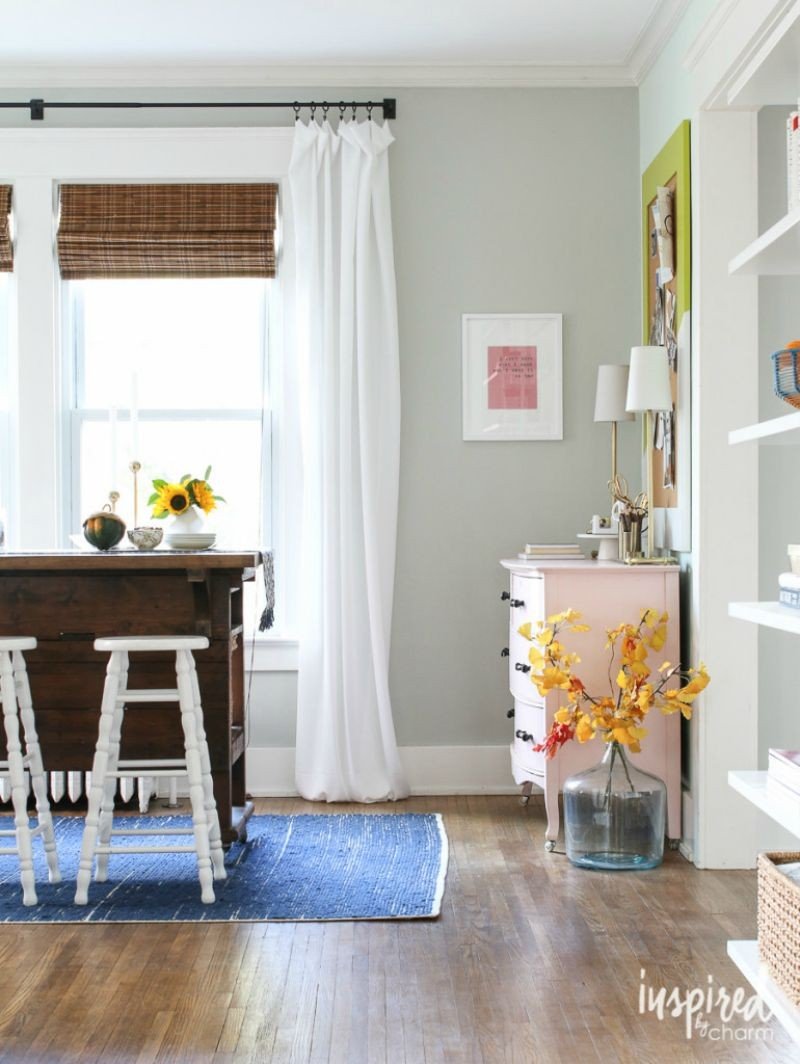 Everything Michael touches turns out beautifully. I love this so much. Just by adding some warm sunflowers and stems on the floor this space welcomes Fall. I LOVE that over sized vase and stems. It is so simple and so perfect.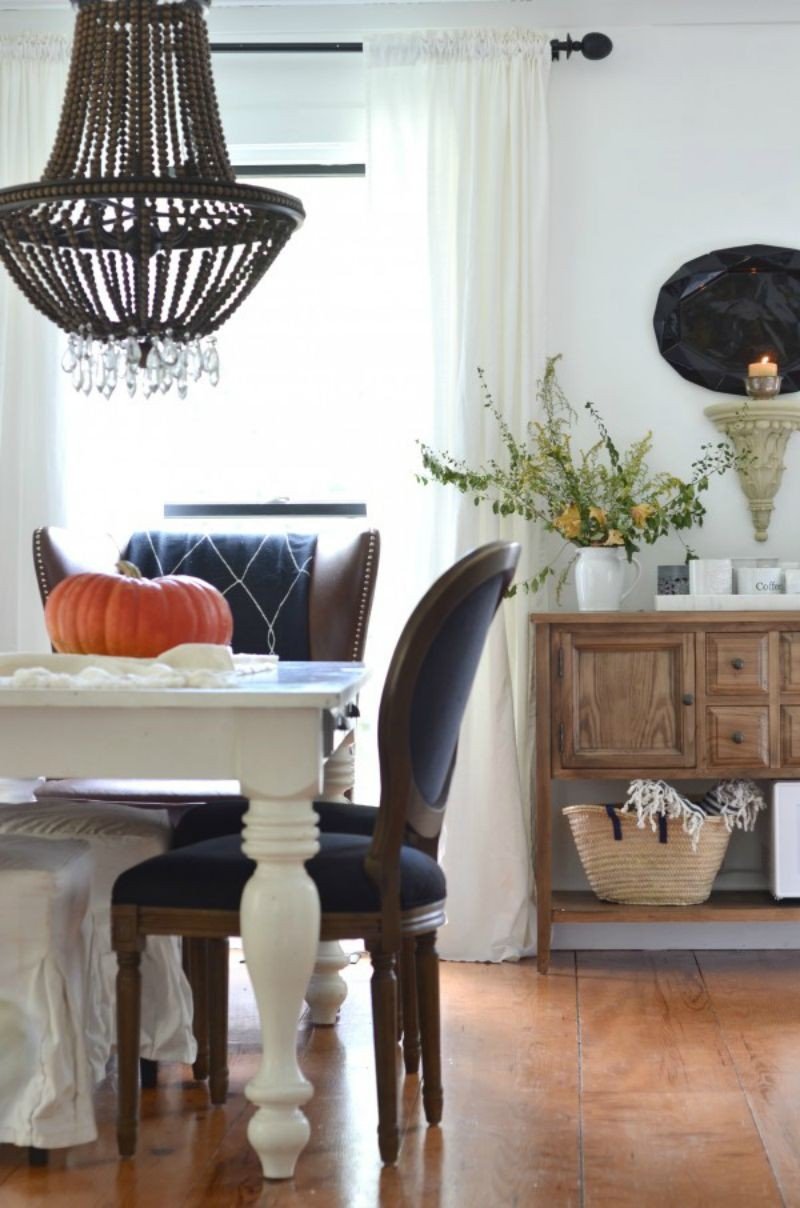 Myquillin, the Nester, is another longtime favorite of mine. Her style is welcoming and comfortable. Nothing about it says, "Don't sit down in here!" but quite the opposite. Her rooms welcome you in, even through the photos. The greenery is placed so gracefully in the pitcher and the basket with the blankets adds another seasonal touch. And then there is the giant pumpkin. So good.
I hope these spaces have give you a little nudge to look at Fall in a different way. Less is more and I think so many of these ideas can be replicated or created in your own way. If you missed my Fall tour you can take a peek here. Enjoy the weekend, my friends.
Stop by tomorrow for one of my very favorite installments of Saturday Shopping. xo