Three cheers for Friday!!!! We are headed into the last days of school and between end of the year activities, parties and hosting things at our home, there is an underlying hyper buzz around here and I wouldn't change it for the world. I am also very cognizant that my days will not be my own for a couple of months so I better pack in a few things over the next week. I am serving up a beautiful edition of Friday Eye Candy for you. So much inspiration. Enjoy!
OFFICE DREAMS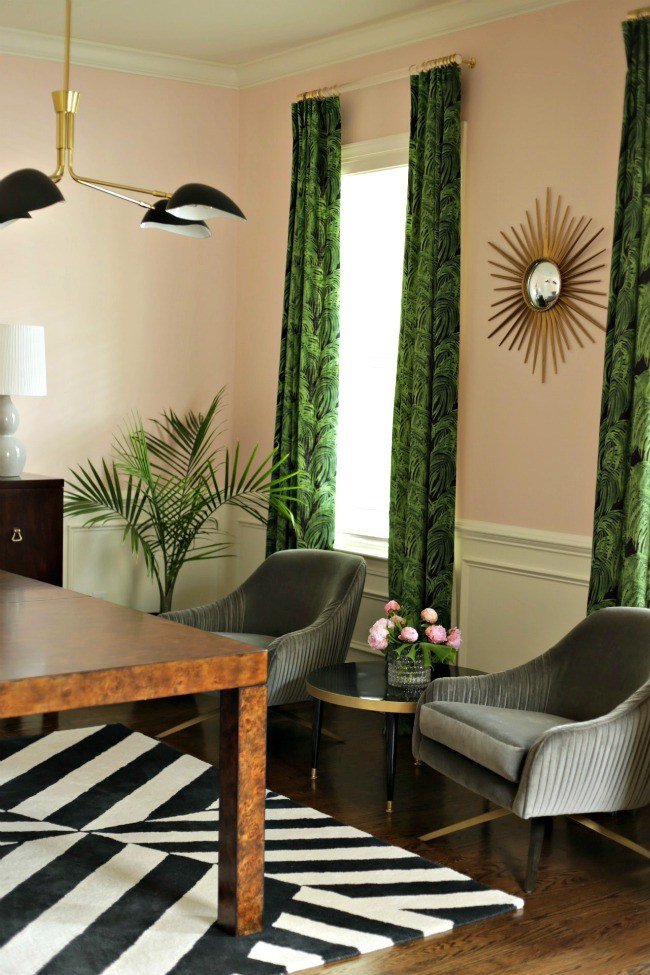 Carmel from, Our Fifth House, is a dear friend of mine and her design style is always spot on. She is currently designing her own home office and I love how she is taking us through the process. I just wish I could pop over to her house and sit in one of those chairs to chat the day away. Lookin' good, Carmel!
MODERN VINTAGE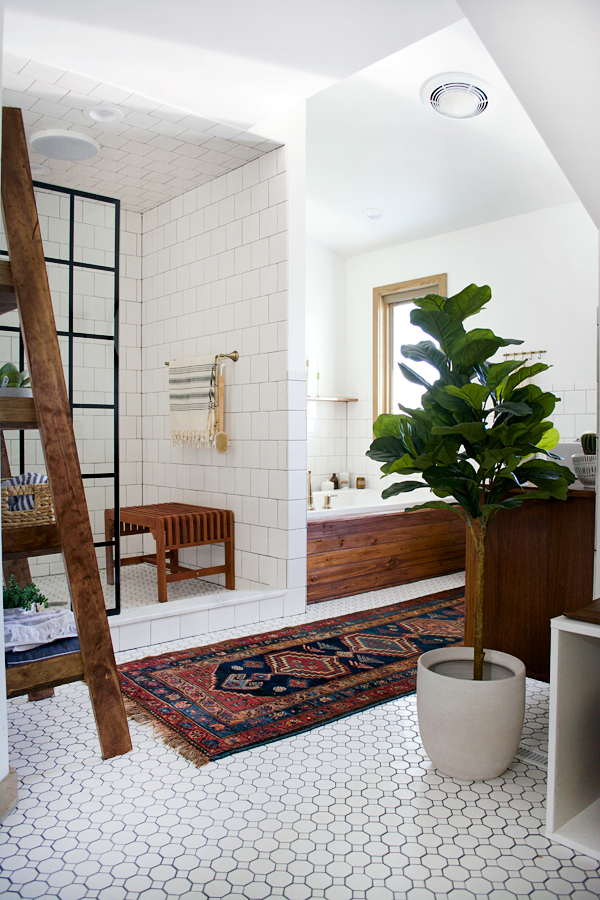 If you want to see a jaw dropping bathroom remodel head over to bre purposed where Bre and her husband transformed their outdated space in just six weeks. I can't believe what they did in just a few weeks. The size of the shower, the warmth, all of it!
HIGH STYLE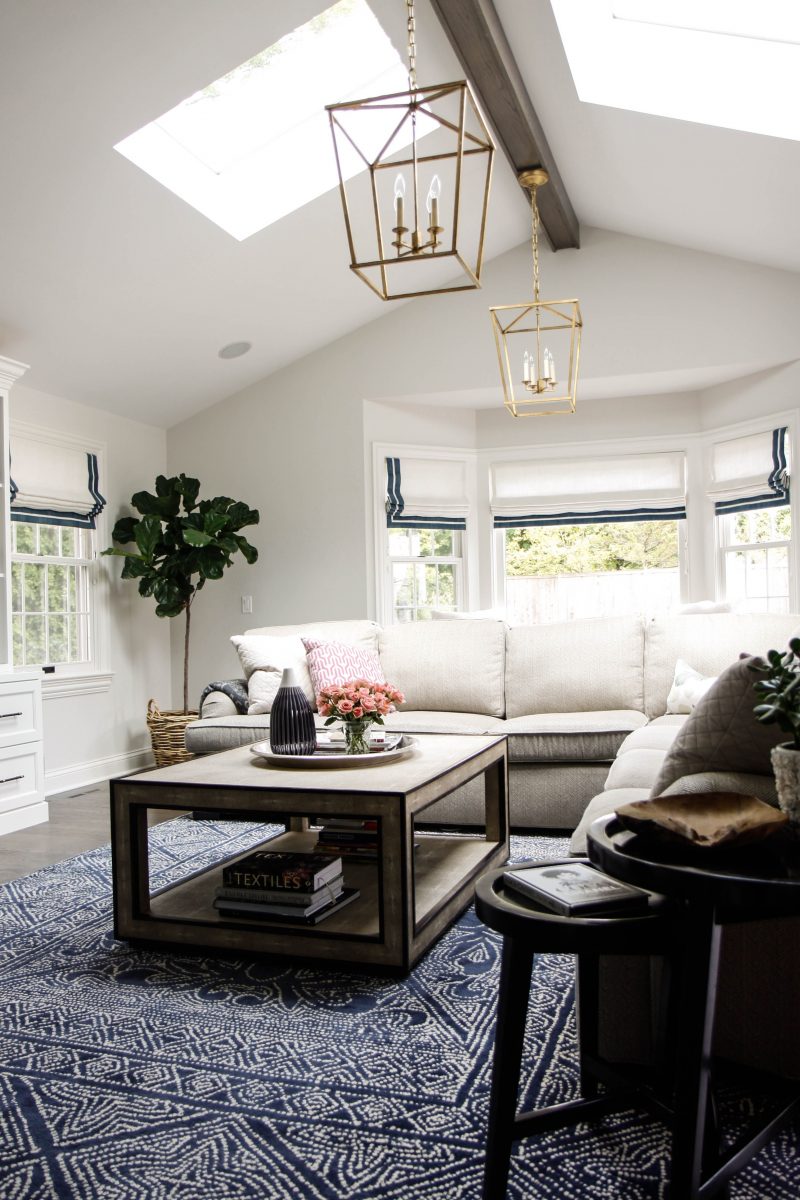 Christina and Renee from Park and Oak  can do no wrong. I have these lanterns in our kitchen but have not seen them used in a family room and I am loving it. I love the print of the rug juxtaposed with the clean and simple window treatments. So so good.
JAW DROPPING
I am swooning over the jaw dropping designs of Alex and Cynthia from Old Seagrove Homes.  I am drooling over this space made for entertaining. And it really makes me miss our old wine fridge in the butler's pantry we created. This backsplash, the lit cabinets . . it's all so gorgeous.
MARK YOUR CALENDAR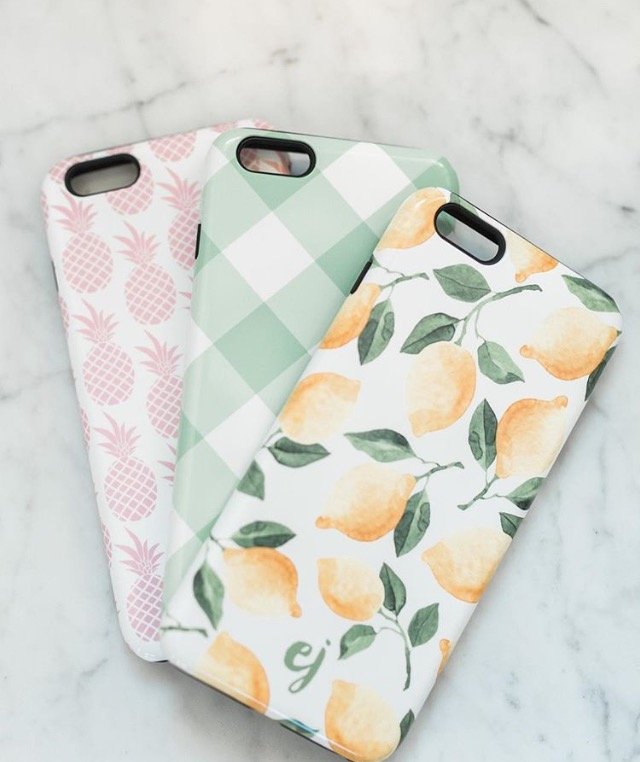 My beautiful friend, Elizabeth, just had her fourth baby. She is amazing and also happens to own one of the cutest shops around. I am always asked about my striped phone case and it's from her store! She is having a special pop up shop beginning June 1. Mark your calendars. These new designs are so darling. One of each please, E!
Enjoy the day, everyone. If you missed the sale post yesterday you can get caught up here. But I will pop back in tomorrow morning with the best Memorial Day sales for style and home. If you are traveling this weekend, be safe and be patient. I hear it's going to be a huge travel weekend.