We made it, friends! We made it to Friday. It was a busy week for us with far too much homework. But the weekend looks bright and so does this edition of Friday Eye Candy. So many gorgeous spaces that I am excited to share. I love highlighting great design and these spaces knock it out of the ballpark. Let's get to it.
A FRESH TAKE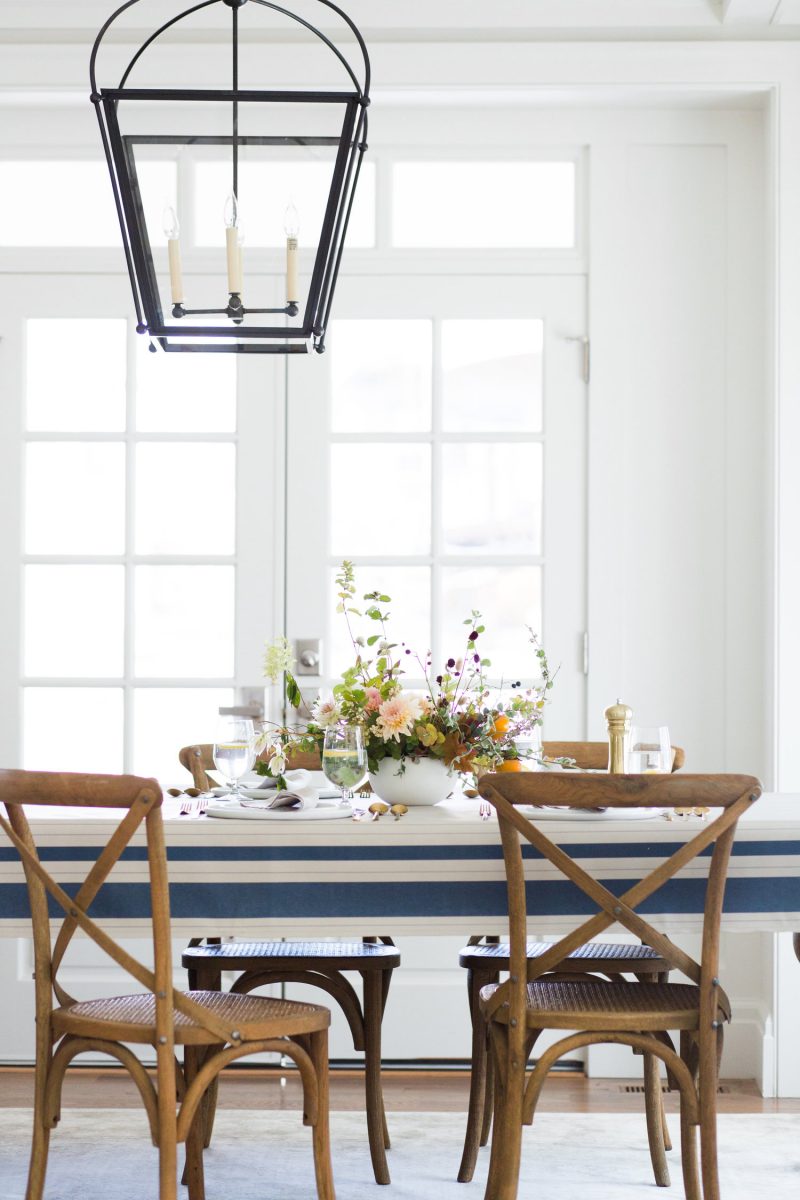 Studio McGee can do no wrong. That's just a fact. They recently teamed up with Gathre and created the most beautiful leather table cloths. Fully wipeable. Genius. But more than anything, I fell for this gorgeous setup. It's everything I love. Light and bright with a touch of warm wood and pretty flowers. All so inviting.
PRETTY AND PERFECT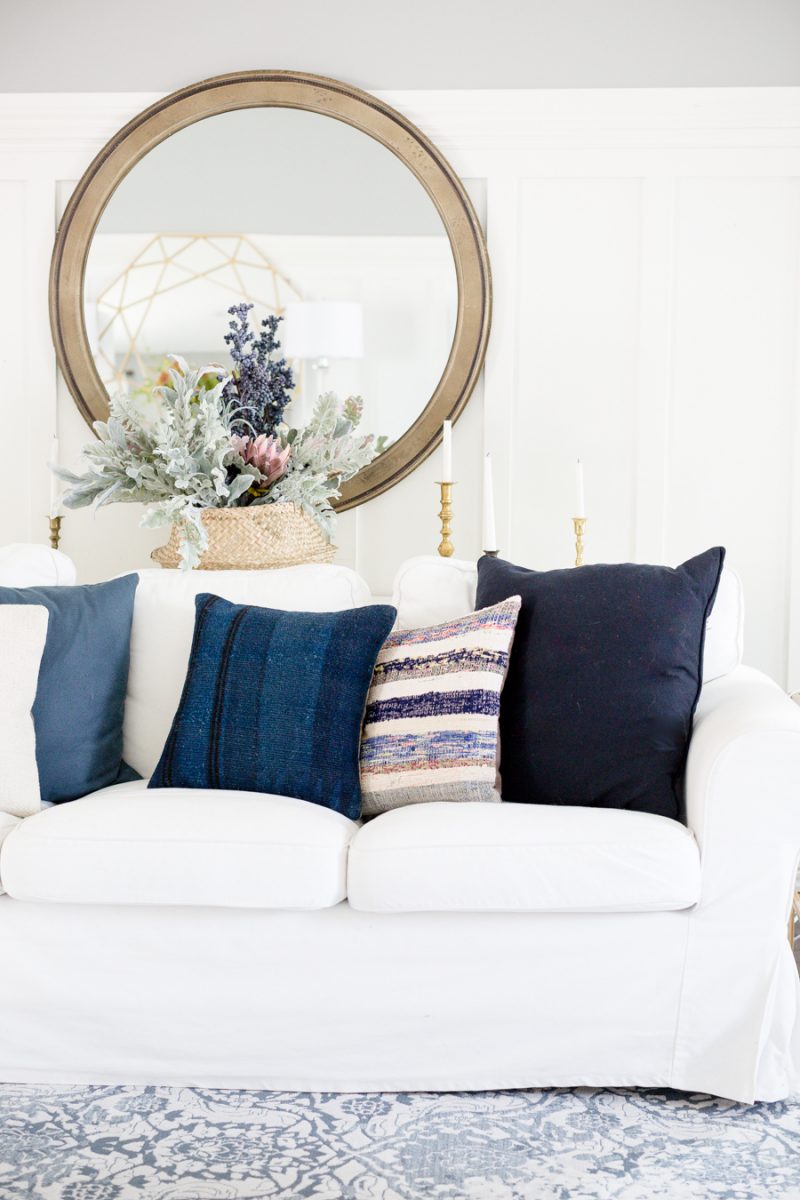 Lucy is one of my favorite people. I swoon over everything she creates. She is a true artist and her spaces reflect that. I have a love of blue so this room is beckoning to me. The mirror, the florals, the pillows. Head over to her blog to read more about those special pillows.
BATHROOM MAKEOVER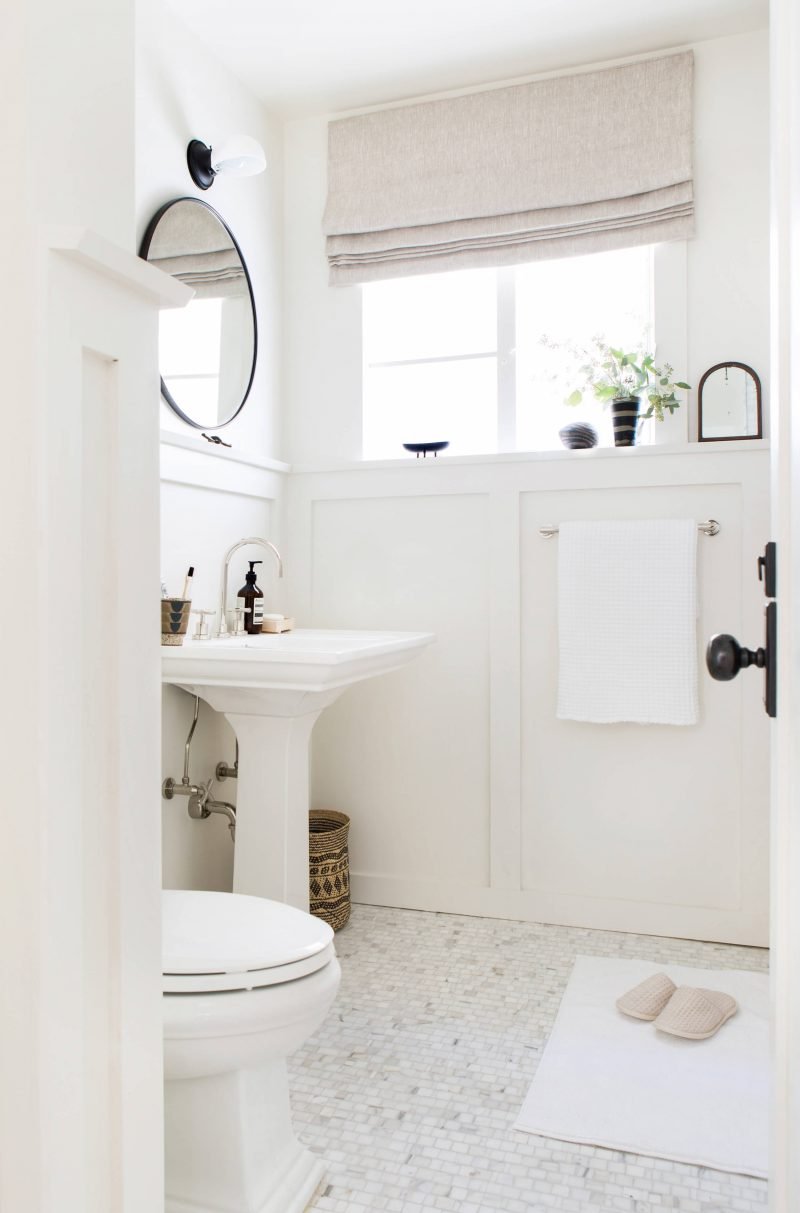 This before and after will knock your socks off. This bathroom belongs to Scott Horne. He is Emily Henderson's best friend but he is also the talented stylist who came to our home to make it photo ready for our Better Homes & Gardens feature. So I was so excited to see his gorgeous new space.
SWEET SYMMETRY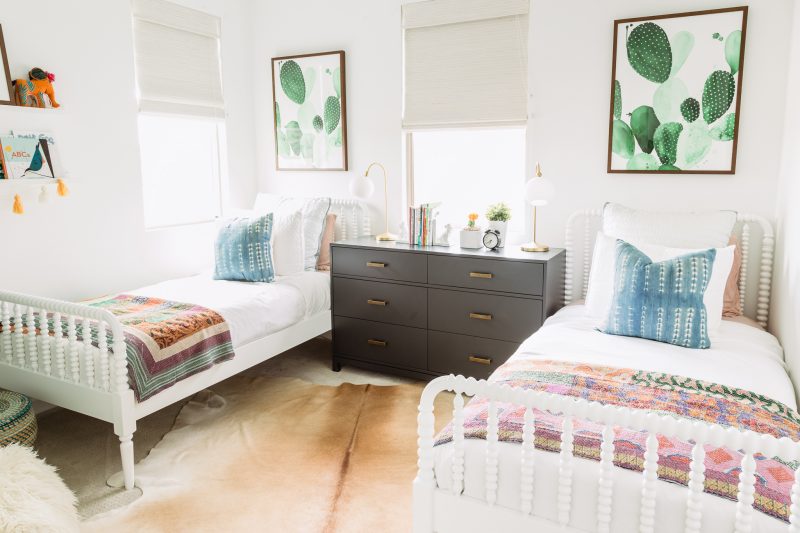 Pure Salt Interiors is a local design firm and they have such an eye for symmetry and detail. They love to incorporate wood tones, warm elements and fresh greenery. All the things that make a room so finished and inviting. I just love the symmetry of this girls' room.
MODERN FARMHOUSE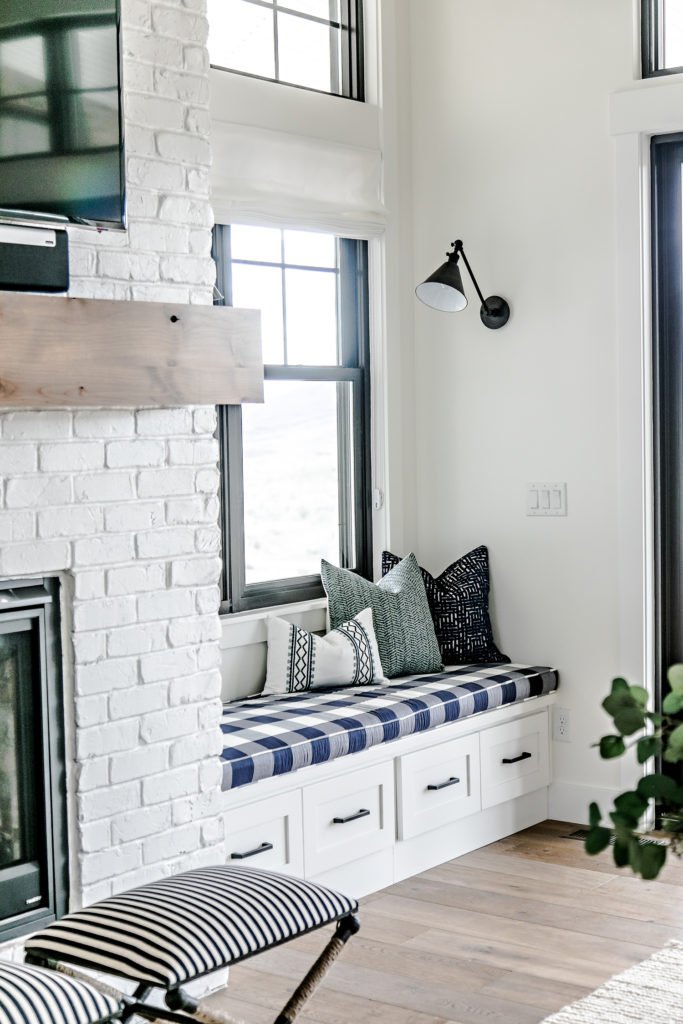 Oh, Sita. How I love you! Sita Montgomery is someone I met through this blogging world but we have met in person and I just think so highly of her and her talent. She is one amazing designer. This is a modern farmhouse she designed and this space is so inspiring. I love the mix of blues and blacks. Just all of it.
I told you this week's eye candy was good!!! Thank you for all of your comments on the Q & A post. They all mean so much to me. Have a wonderful day, friends. I am off to spend my Friday with my sweet mama and will be back tomorrow with a special holiday edition of Saturday Shopping.