You made it to Friday! This week flew for us so I am actually in shock that the weekend is upon us. I'm excited to be seeing pretty Fall inspiration in blogland these days. It's getting me excited for the holidays. If you need a bit of distraction or inspiration this morning, I've gathered five amazing pieces of Friday Eye Candy for you. Every single one is so pretty. Here we go.
COLOR COMBINATION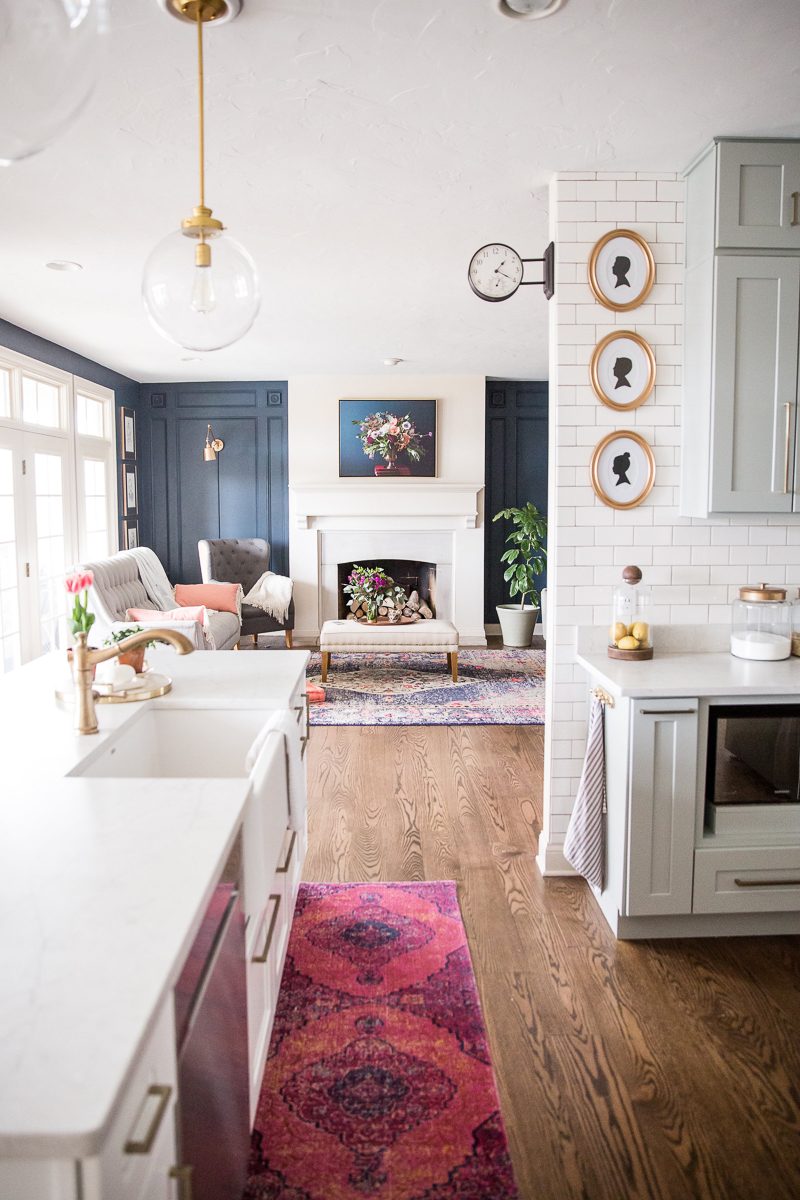 Just yesterday I was talking about a fantastic pink and navy rug (only $400) and how much I love that color combination. So this beautiful kitchen by Sara made my jaw drop. I just keep staring at that adjoining sitting room. So lovely and inviting.
NEUTRAL TEXTURE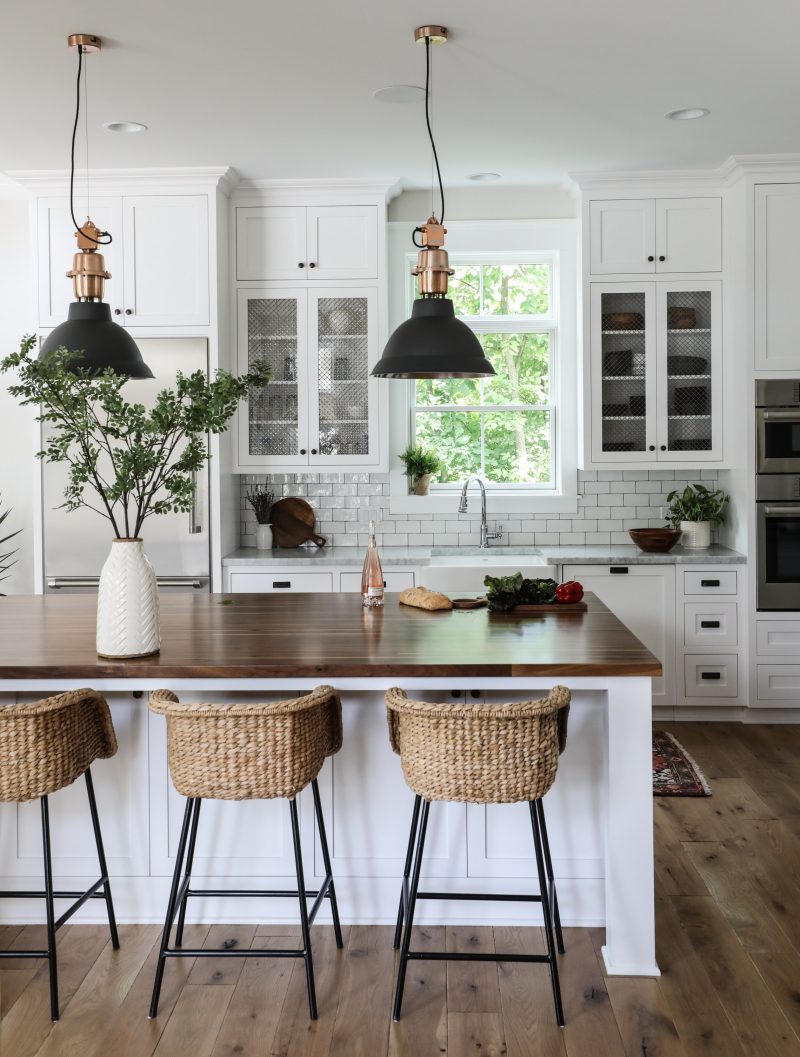 Renee and Christina knocked this farmhouse style kitchen out of the park. No pun intended. The girls of Park and Oak are so talented. I love the texture and natural elements. Gorgeous island. All so good.
BACKYARD DREAM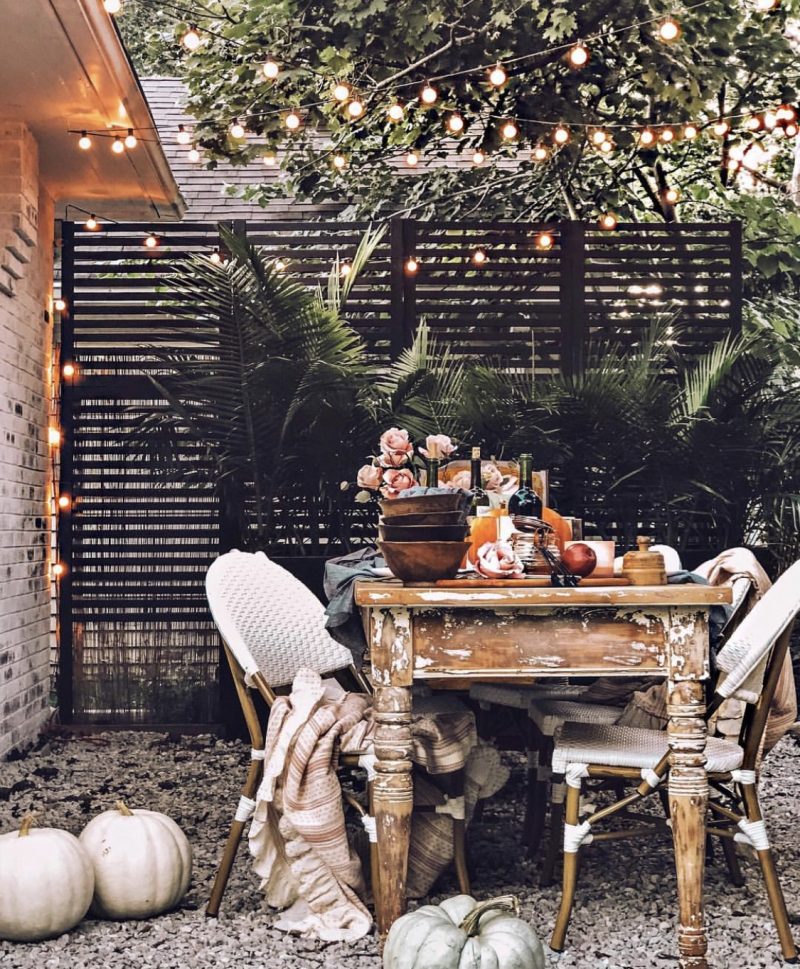 This tablescape almost brings tears to my eyes. Isn't that crazy. Susan is so talented and actually moving soon. She has been in this gorgeous house four years and I can just see her and her neighbors gathered in this beautiful outdoor space. Some of my favorite memories are from evenings gathered around our outdoor table. This just makes me so happy. Truly gorgeous, Susan.
OLIVE TREE LOVE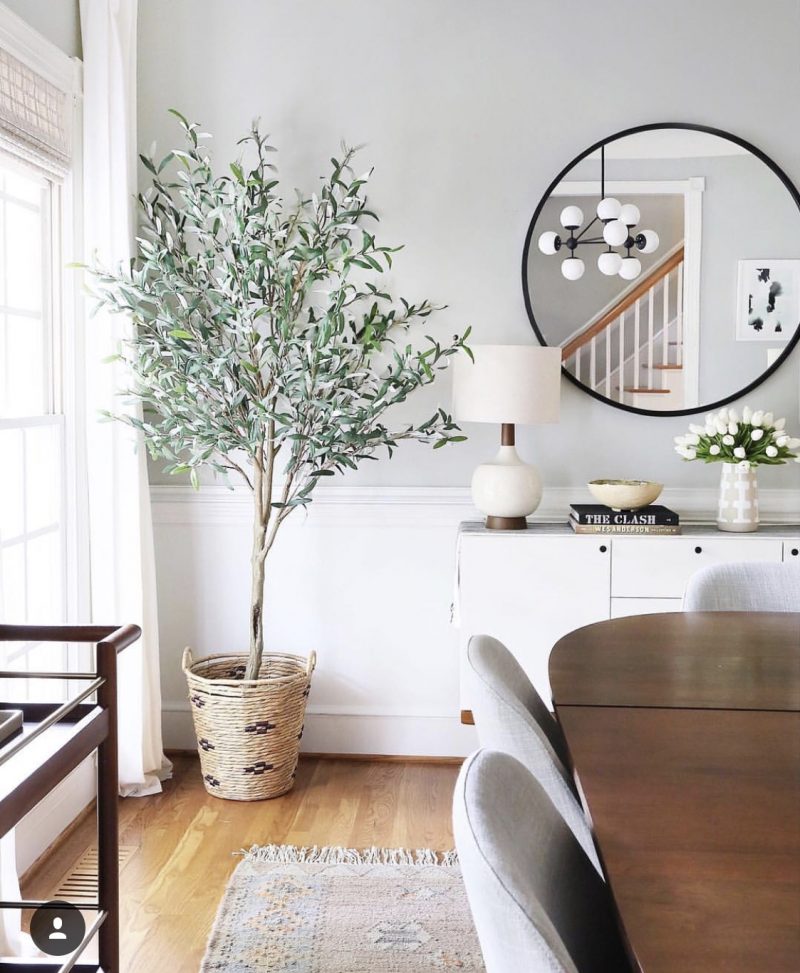 I have a crush on Olive Trees right now. Currently decorating with olive branches all over my home. Can you believe this little number is faux. Ummm. . sign me up. Erin's dining room is so clean and pretty. What a wonderful place to gather with family and friends.
COLORFUL WINDOWS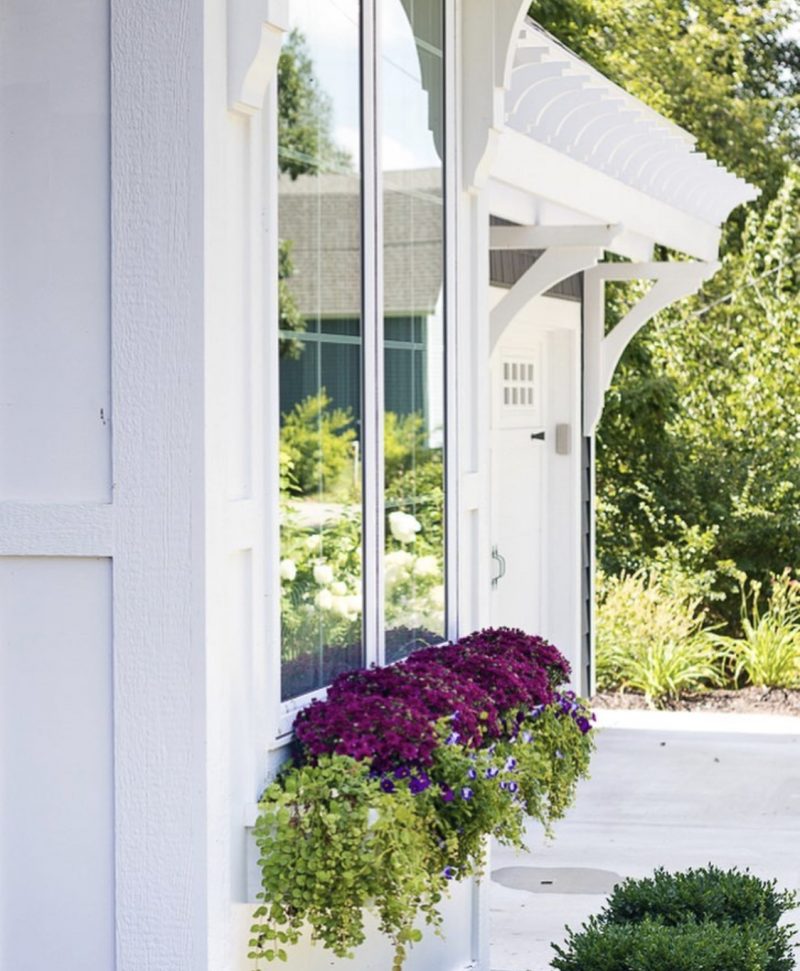 Are you all familiar with Kelly from The Lily Pad Cottage? She has the most gorgeous home on Lake Michigan. It's unreal. The lake views are breathtaking. She recently filled her window boxes and I am dreaming of something similar. We have a front window that is begging for my husband to build us some window boxes. Just after we finish the other ten projects we have in progress. Kelly, thank you for the inspiration.
Thank you for spending part of your Friday morning with me. Hope you enjoy these beautiful spaces as much as I do. Make it a great Friday. I plan to work on a few spots in our home to be photographed next week. Can't wait to finally share with you.
Craving more inspiration? Get caught up below: