Good morning, friends. First and foremost I want to thank everyone who joined the conversation on Instagram. We had an open and honest discussion about grief and I was so touched by the comments. Hearing your own stories was very special. Today I am introducing a new series that I hope you will find very helpful. Your husbands might love it even more because it's all about saving your money. Here is Volume 1 of Pay This, Not That.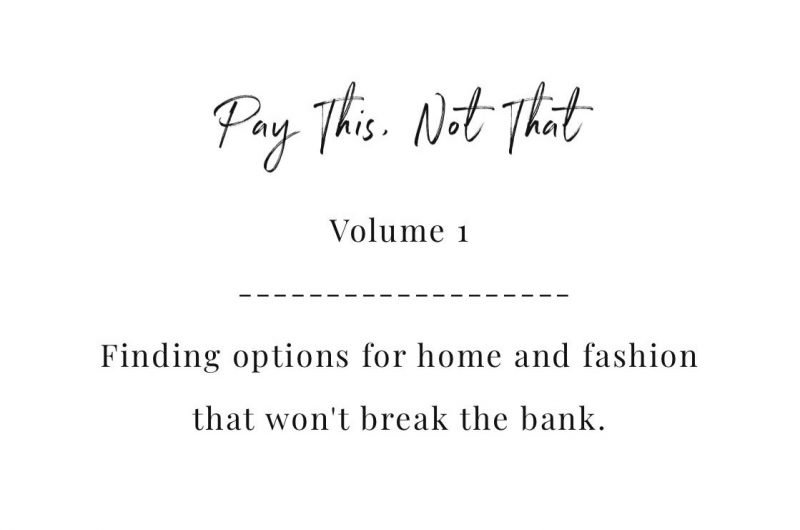 I plan on sharing great options for higher end products. While you may notice a difference in quality when you choose not to go super high-end, sometimes it doesn't matter at all. Nor would anyone know the difference. And more money left in the bank is always a good thing. Let's get to it.
RING CHANDELIER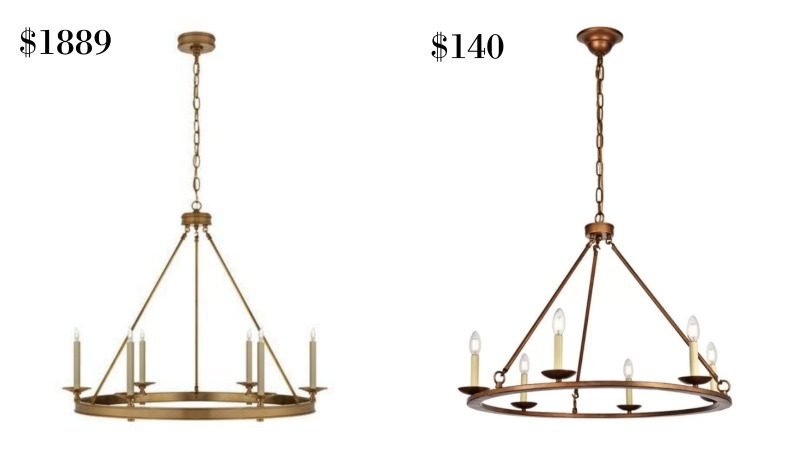 First up is this gorgeous ring chandelier. Yes, the $1889 version is more substantial looking because of the wider ring. But for $140 I am willing to take a chance on this baby. I ordered it yesterday for our master bedroom. I'm so excited for it to arrive.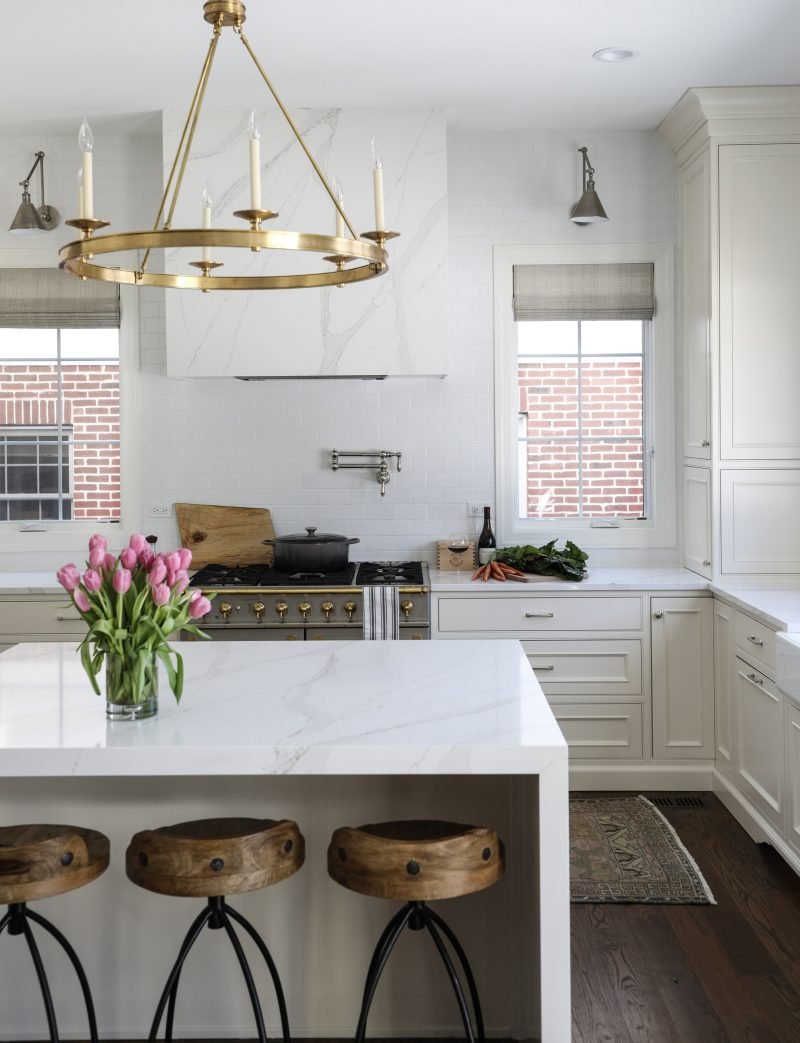 Gasp. This beautiful Park and Oak design stops me in my tracks every time. I love every detail. Find the $140 version here.
THE KISMET RUG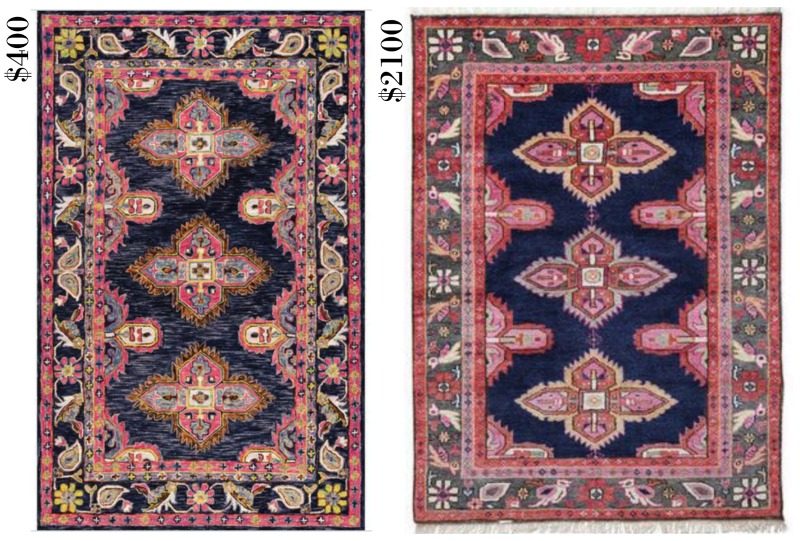 Adore this rug. I am toying with adding this amount of color to our loft space. Navy and pink are gorgeous together. While the Caitlin Wilson rug is fantastic, my wallet says yes to the $400 version. That is a huge cost savings and by the time you style the space and bring in furniture it's the overall look that counts. I am all about saving and splurging in a room but this may have to be the save item.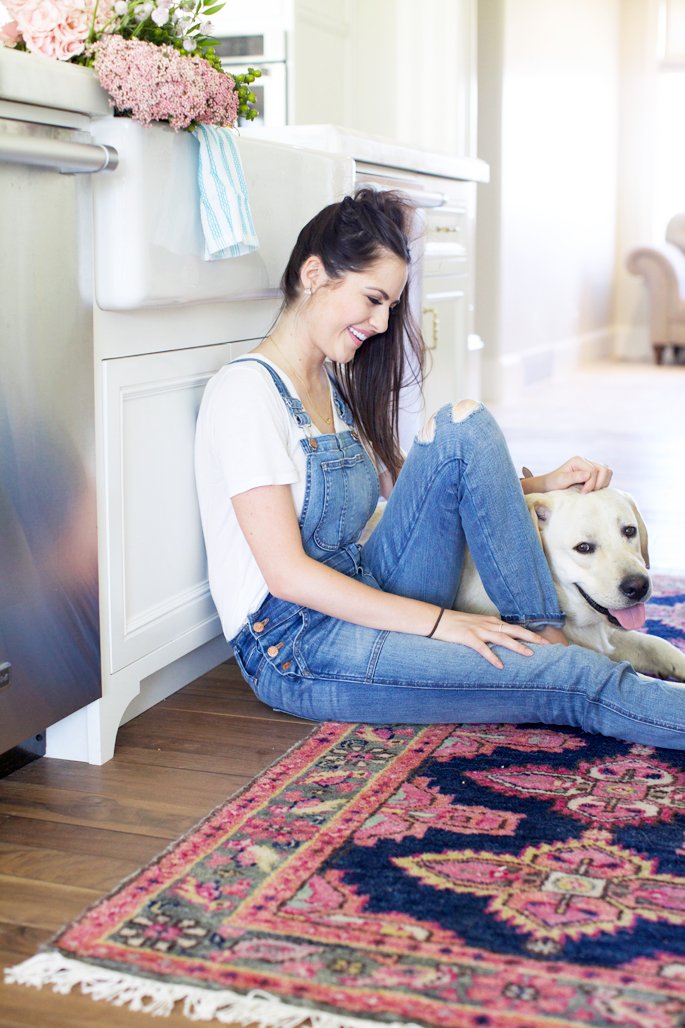 Always loved seeing this pop of navy and pink in Rachel Parcell's kitchen. Love this color combination so much.
SPINDLE CHAIRS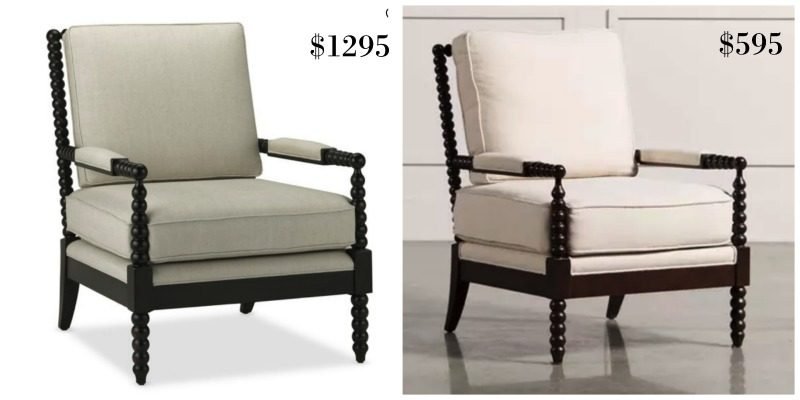 I have always loved these chairs. Williams-Sonoma has gorgeous pieces and these chairs are no exception. But Living Spaces (a west coast store) sure does a fantastic job with the dupes. We bought two of these for our master bedroom and LOVE them. Very comfy and they look great. At half the price it was a huge savings. And they are almost identical.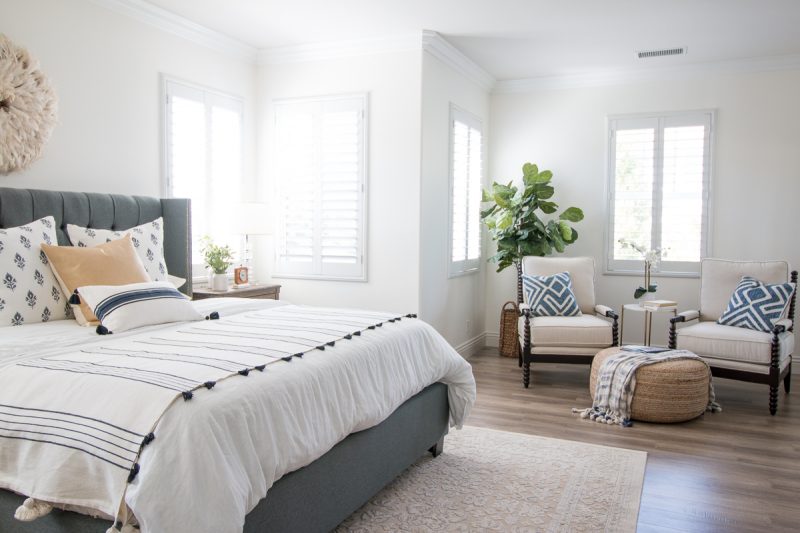 We are still working on this space but have two of these chairs in our sitting area and love them. You can see more of our bedroom progress here.
COGNAC FLATS
For a savings of $260, I will take my version over the high-priced pair any day.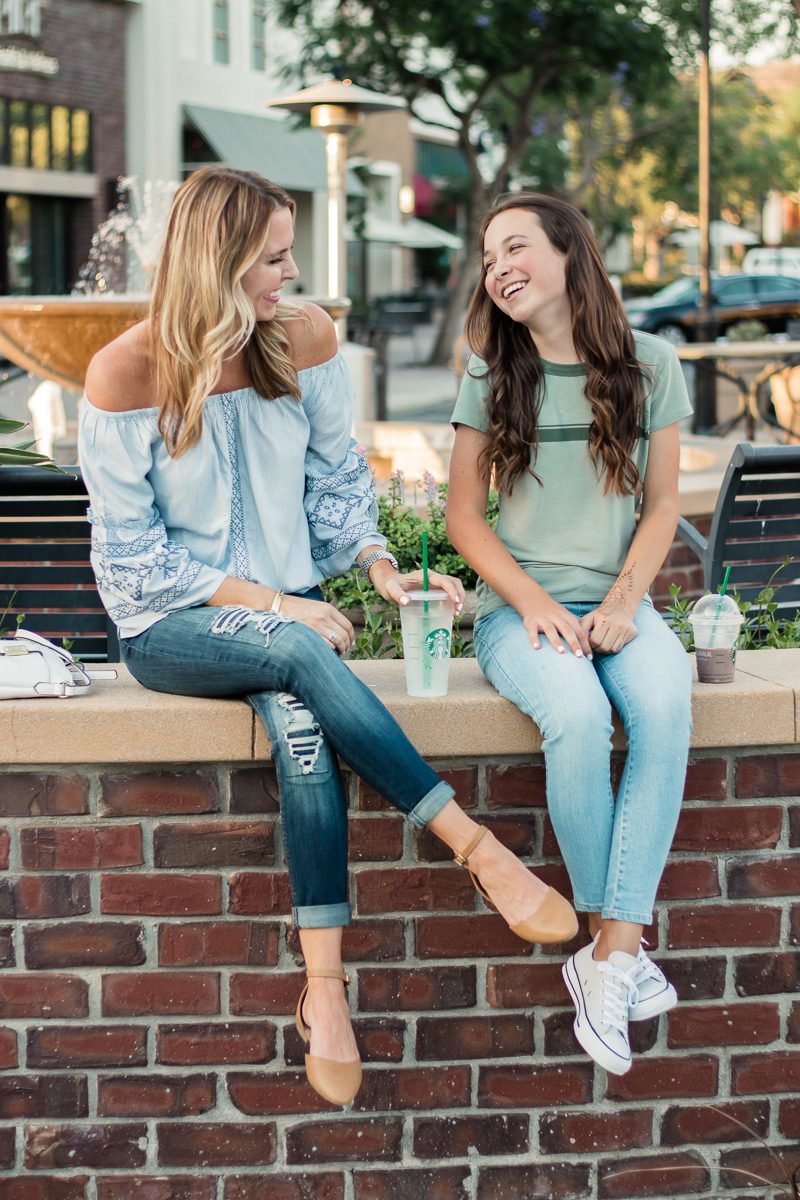 Every time I wear these flats someone asks me where they are from. Will they last forever? Probably not at $29 but they are comfy and cute. And they aren't $289! See more of this look here.
REBECCA MINKOFF BAG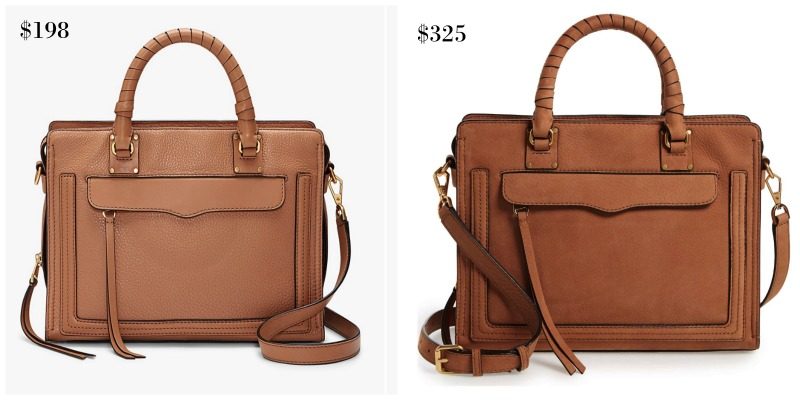 So this is actually the same exact Rebecca Minkoff bag in both shots. I just found it at this store for less! Gotta love a savings of over $125 for the exact same handbag.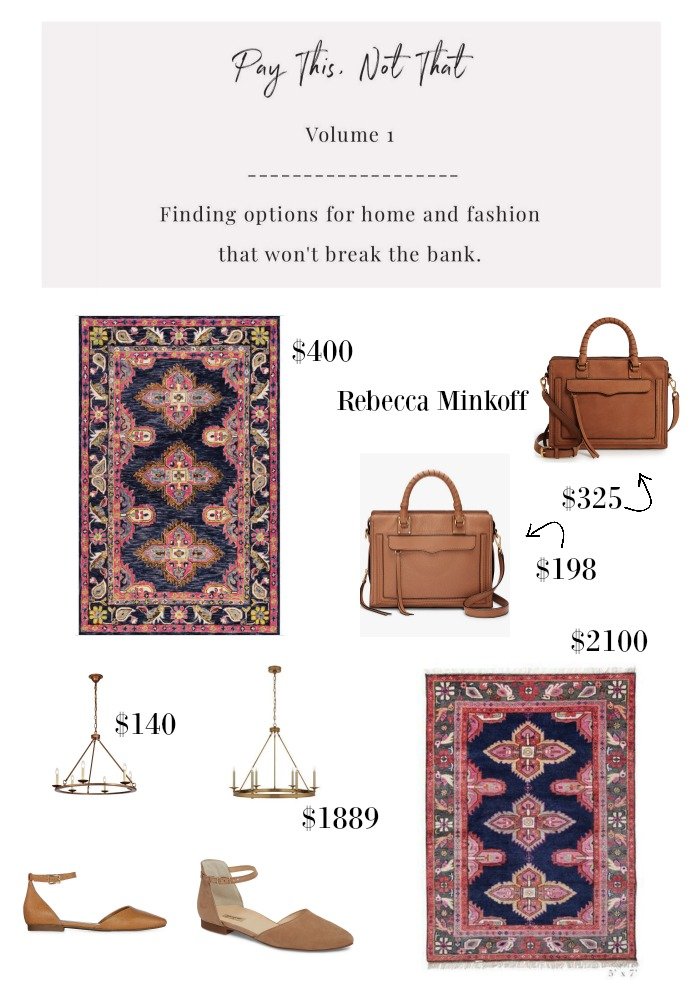 Was this helpful? Feel free to leave a comment letting me know something you are looking for and maybe I can find you a great price.
PAY THIS NOT THAT SERIES