Friday, how are you here already? I'm certainly not complaining but I definitely did not accomplish what I was hoping to this week. I'm planning to hit the ground running today so I can check some things off the list prior to kicking off our weekend. My son has his Fun Run at school today. It's always great to see all of the children having such a great time. These are the times I wish I could bottle. Those of you who are working tirelessly in the baby stage, I know you've heard it before, but it really does go by in a blink of an eye. Ok. Enough sappy talk, let's get to the eye candy. I have some beautiful spaces to share all created by inspiring women.
PATTERN MIXING
Instagram: @classyclutter | blog: classy clutter
Do you know Mallory and Savannah from Classy Clutter? They are a dynamic DIY duo who light up any room. I have had the privilege of meeting them throughout the years and adore them. They are immensely talented and just launched their own line of decor items. It's so good!!! I am enamored with the organization labels and the floral wallpaper. This color scheme is similar to my living room so they are speaking my language!!!
DIY TALENT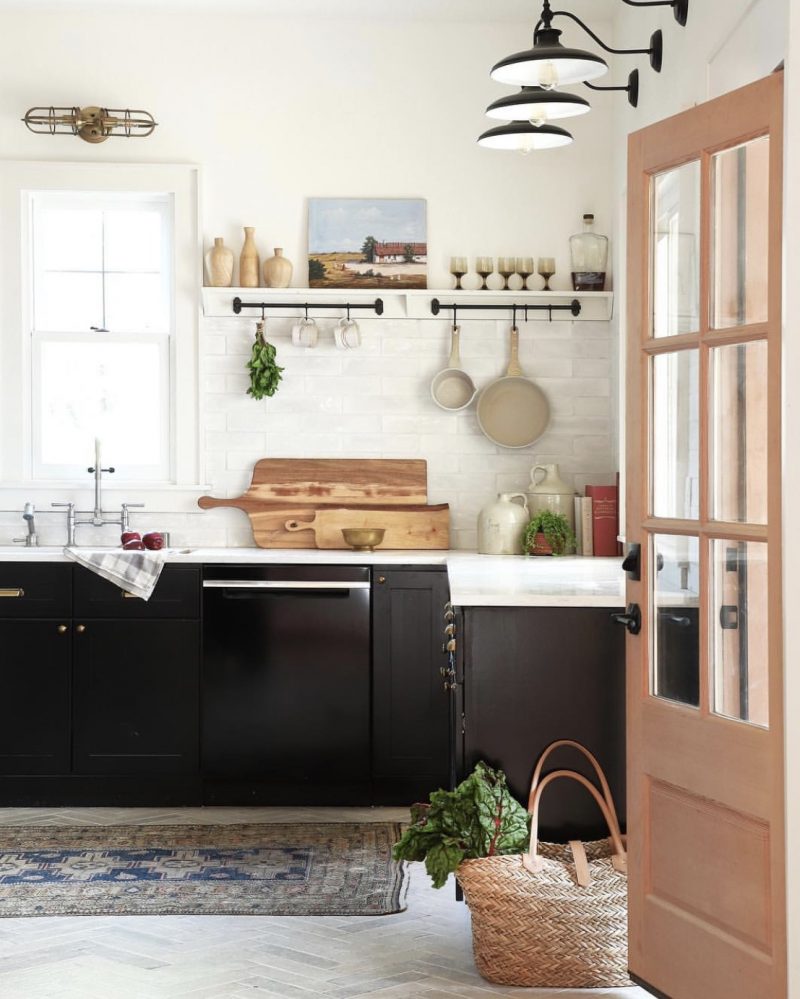 Instagram: @ispydiy | blog: I Spy DIY
Jenni from I Spy DIY is another talent I had the pleasure of meeting when I visited Sterling Vineyards in Napa (travel post here). This barnhouse renovation is just the tip of the iceberg. Look at this space! I love absolutely everything about it. She captures a warm, lived-in feeling so well. And those floors! Gorgeous.
JUST BEAUTIFUL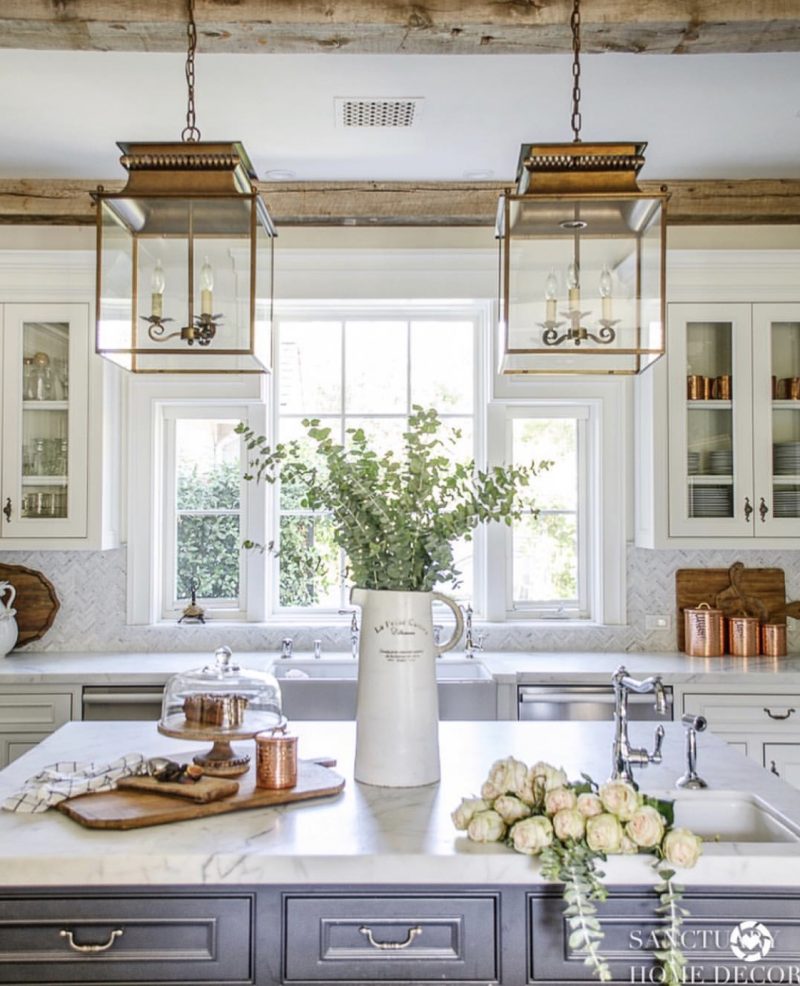 Instagram: @sanctuaryhomedecor | blog: Sanctuary Home
Karen from Sanctuary Home can do no wrong in my book. I have shared her before and every time I see one of her spaces, my jaw hits the floor. Inspiration for days and days.
IN THE DETAILS
Instagram: @ramblingreno | blog: rambling renovators 
Jen is another longtime blogging buddy of mine. She is a blogger based out of Canada and even has her own podcast. She and her husband are crazy talented and every inch of their home is gorgeous. You have to see their craft room. I thought this space was such a beautiful example of how keeping things clean and simple is so beautiful when you use plenty of texture pattern. The darker accents on the built-in shelves give them room that added interest, warmth and character. Bravo, Jen. Love this room so much.
HOLIDAY PERFECTION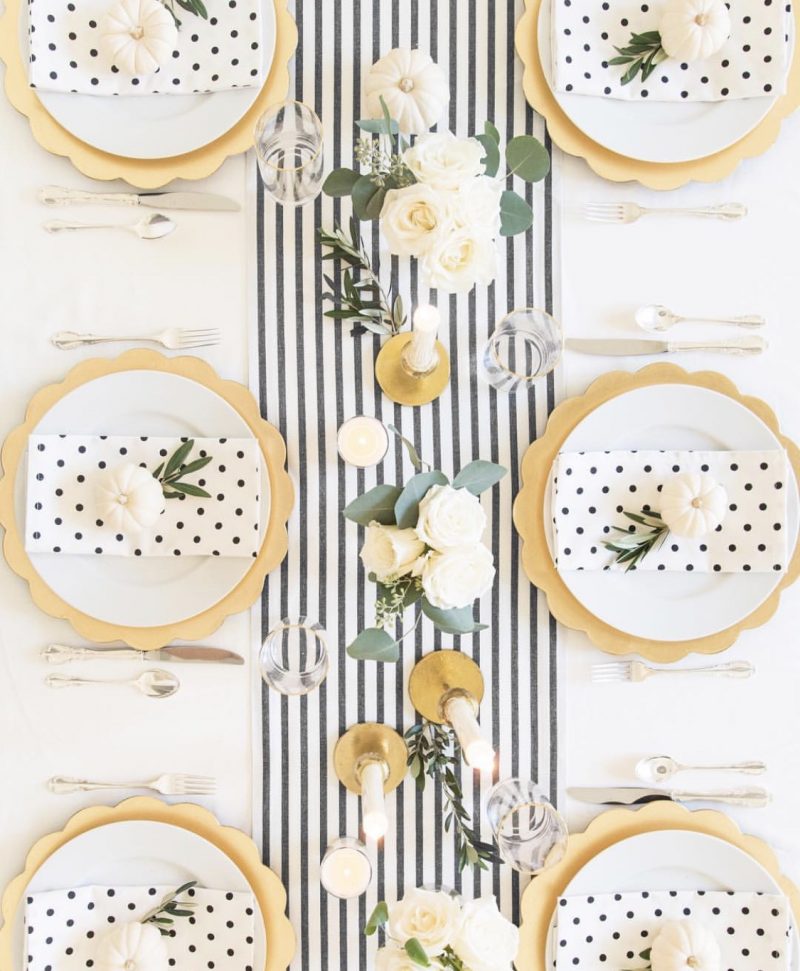 Instagram: @sugarpaperla  | site: sugar paper
Sugar Paper just opened a store close to us and I love drooling over their products. This image stopped me in my tracks. It is AMAZING. The stripes and polka dots mixed with the gold and greens. Yes to all of it. Congratulations to Sugar Paper because this is a shot from their upcoming collaboration with Target. So exciting. This will all be available November 1. I can tell you I will be buying a lot of this when I hit up Target with my mom. My kind of table.
Thank you for letting me share everything that caught my eye this week. So much goodness out there. My friend Candace and I often equate scrolling through IG like flipping through a beautiful magazine. I just love the talent and inspiring images. Hope you found something that inspires you, too. See you back here tomorrow for Saturday Shopping.
Enjoy the day.
Craving more inspiration, get your fix below.