Good morning!!! Almost a wrap on November. Can you believe it? While we are heading into my favorite month of the year, it doesn't arrive without some anxiety. Do you feel that way? For the most part we are trying to keep things simple and stress-free but occasionally my mind starts spinning. This morning I am carving out time to meet with a new friend and enjoy breakfast together. Quality time with good people always seems to put life back in perspective. Let's kick of this Friday with Christmas inspired eye candy. It's all so beautiful.
PICTURE PERFECT
instagram: #ninahendrickdesign | blog: nina hendrick design co. 
This home. I'm thankful I don't live across the street from Nina because she would take issue with me standing and staring all day long. When I was young we lived in St. Louis and our home was so similar. This brings back so many memories. Nina's New England home all dressed up for Christmas is what dreams are made of. Everything about this makes me happy. If only I could get some snow here in California.
SIMPLE BEAUTY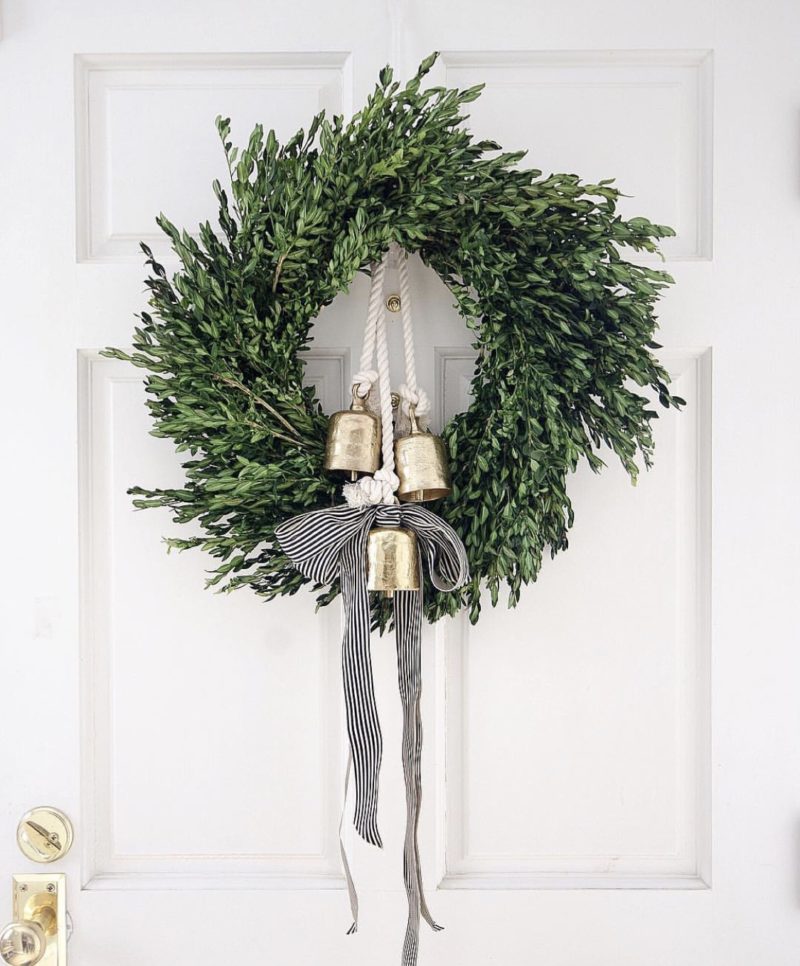 instagram: @thechroniclesofhome | blog: the chronicles of home 
I've known the very talented Jennifer for years. She is a powerhouse when it comes to DIY. There really isn't anything she can't tackle. Her front door decor has always been a favorite of mine. I have these bells ( I believe from Target last year) and want to recreate this. This look is so welcoming and elegant. You can pick up a boxwood wreath at Trader Joe's if you have one near by.
BEAUTIFUL FOYER
instagram: @mytexashouse | blog: my texas house
When I saw this beautiful image from Erin my jaw hit the floor. I love every single aspect of this beautiful scene. I can't get over the three wreaths. They are so simple but so gorgeous. I keep looking around my home to figure out where I can recreate something similar. This home makes me want to grab a hot cocoa and sit under the tree for hours.
CHIC & COZY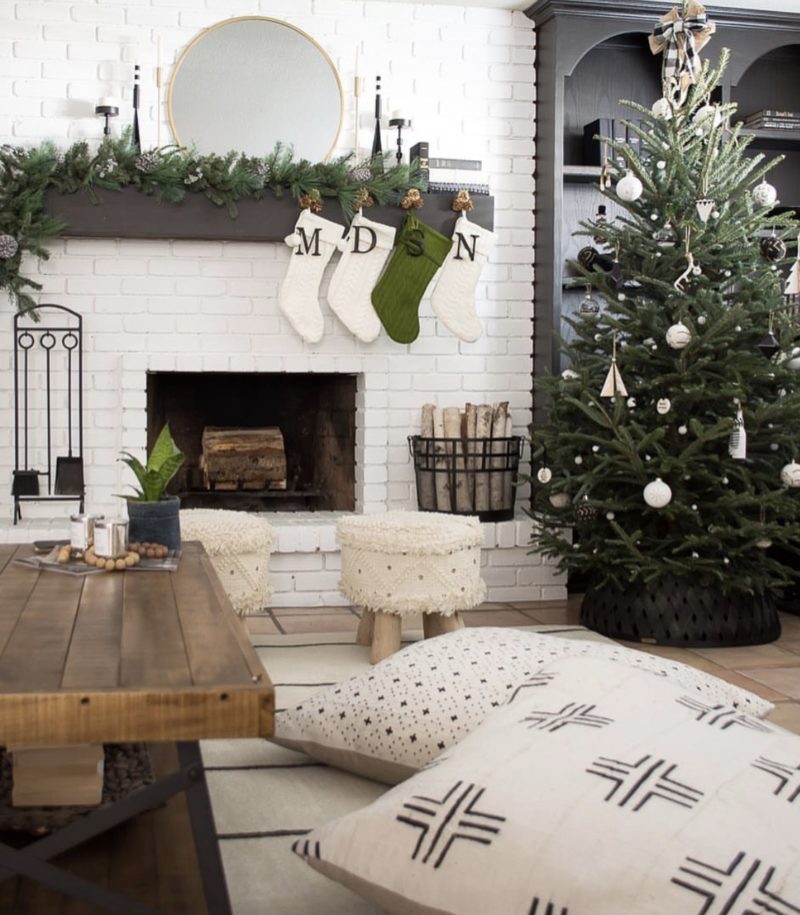 instagram: @christina_goldsmith | blog: christina goldsmith
Christina is so talented. I love this space. I've been struggling with our mantel. My live garland died within days so I am back to square one. I love the way the stockings are hung here. All so pretty.
COME ON IN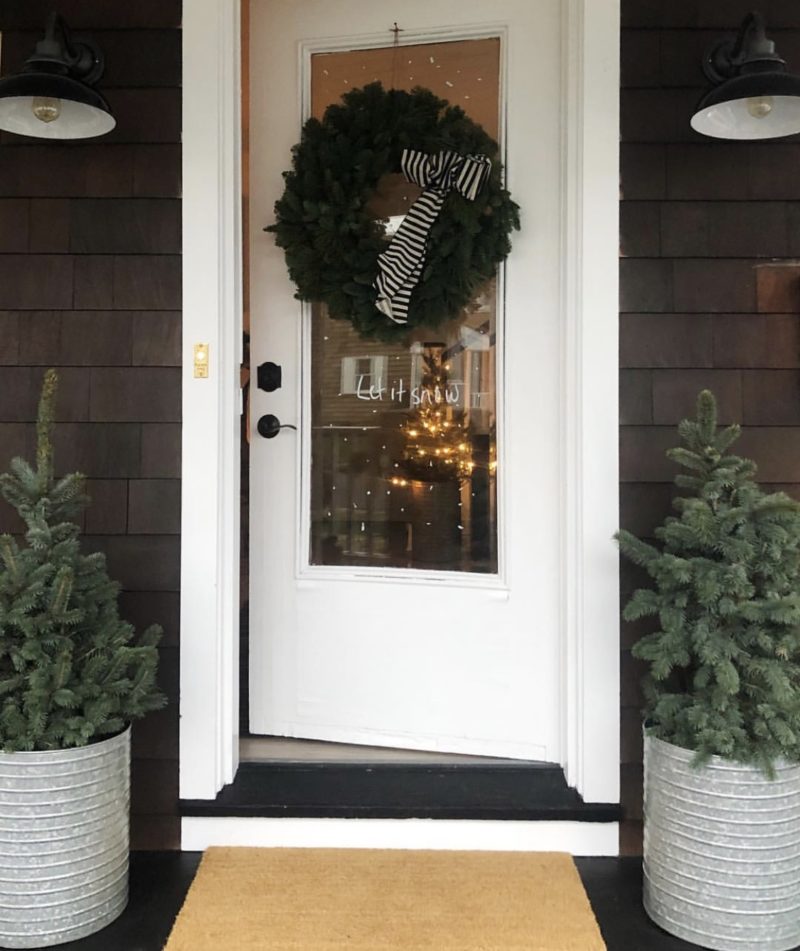 instagram: @most_lovely_things | blog: most lovely things
Annie's front door made me do a double take. I adore the symmetry and these live trees. I would love to flank our front door like this. My wheels are turning. Isn't it lovely?
FARMHOUSE BEAUTY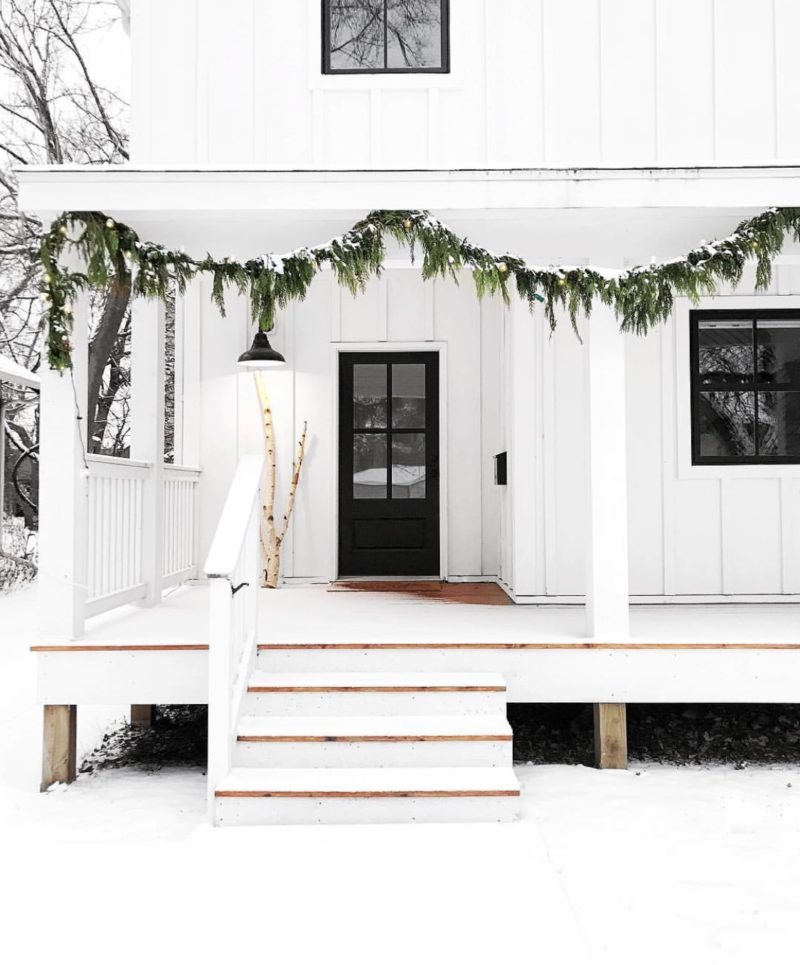 instagram: @thefauxmartha | blog: the faux martha
Melissa's home. What can I say. The Faux Martha is a new discovery for me. Apparently I live under a rock because everyone seems to already know sweet Melissa. Her home is nothing short of perfect. It is charming, inviting, and warm. And I may want to move in. I also want to paint my house white. Just sayin'.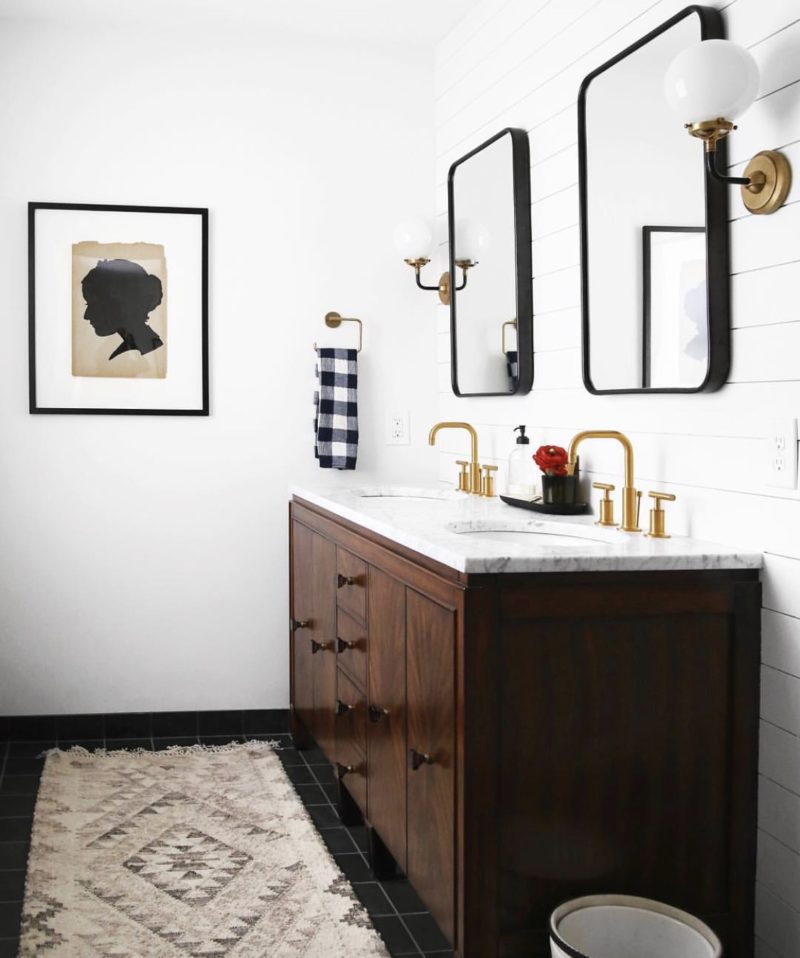 instagram: @thefauxmartha | blog: the faux martha
I had to show you more! Melissa renovated her bathroom this year and you'll want to check it out. So much inspiration. She was going for a boutique hotel look and she nailed it. Such an eye for design.
That wraps up this Christmas edition of Friday Eye Candy. What do you all have planned today? Whatever it may be, I hope it's a great day. See you back here for a little bit of Saturday Shopping.