Good morning! Did this week fly for you? It did for us. I thought my cold would get better but sadly it's taken a turn so I may have to actually go to the doctor today. Not what I had in mind. But I have AMAZING eye candy for you today. Every time I scroll through my "Eye Candy" folder on Instagram I am so inspired. Beautiful interiors never get old. Wait until you see these spaces.
PEACEFUL PERFECTION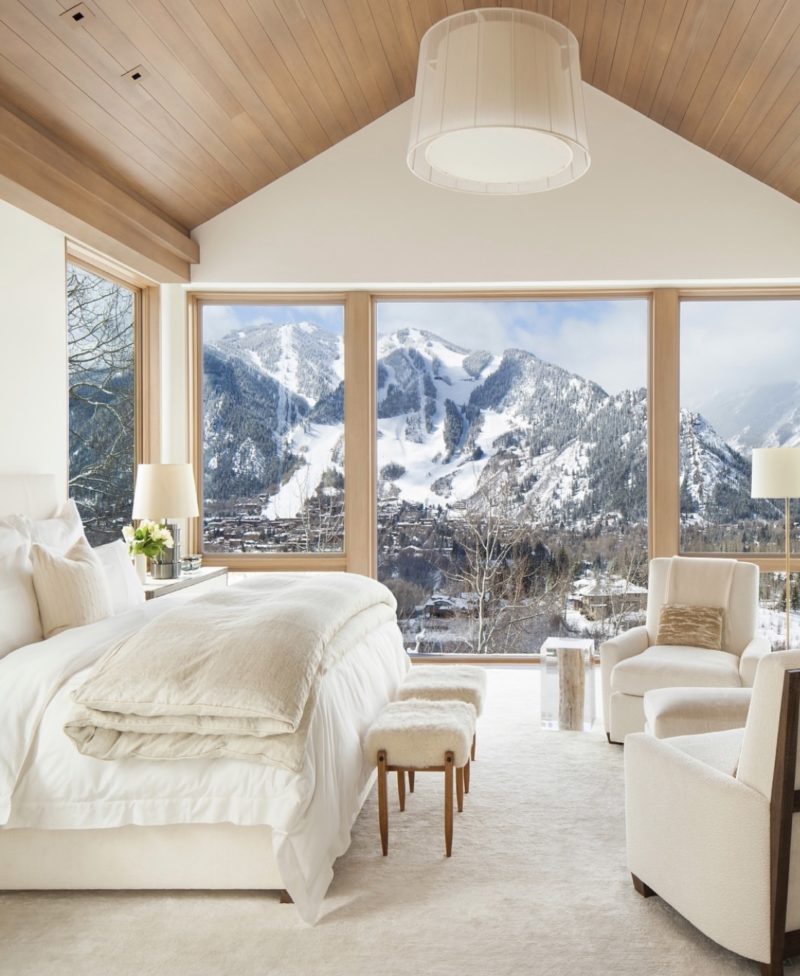 Instagram: @victoriahaganinteriors  |  website: victoria hagan
Do I need to say anything? When this photo came across my feed my jaw hit the floor. But I also felt such peace. This bedroom! Those views. I do believe this may be the most beautiful bedroom I've ever seen. Nestled in the mountains, but not a log cabin feel. All of the whites and the wood elements. . . it's truly gorgeous.
JOYFUL HOME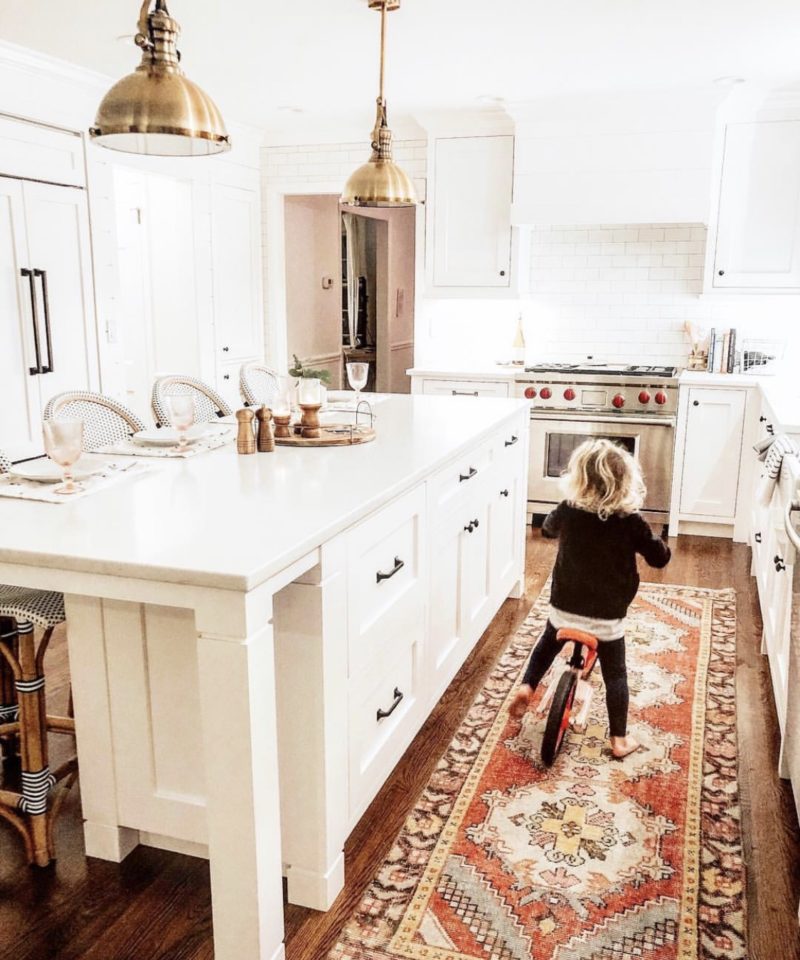 instagram: @purejoyhome | blog: pure joy home
First and foremost, the name! Pure Joy Home. It doesn't get any better than that. I just recently discovered Liz. She lives in Connecticut with her darling family and I love every single post. This beautiful kitchen and sweet little one says it all. This so reminds me of our previous home when our children were little. I have such fond memories of them riding their little cars around our downstairs. You'll lover her account. So inspiring!
CHIC HOME OFFICE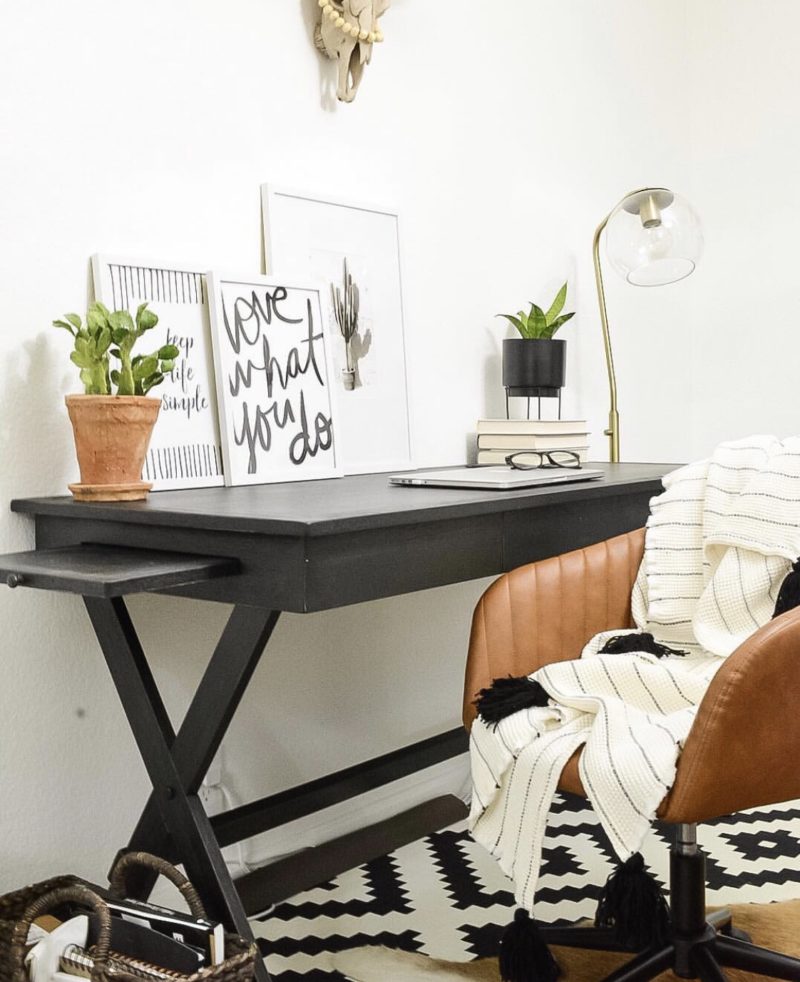 instagram: @christina_goldsmith | blog: christina goldsmith interiors
Christina Goldsmith is a force. She completed her home office and I love the mix of neutrals and textures. She also offers presets for photo editing. If you are in need of a way to make your interior photos pop, she is your gal!
CALMING BLUES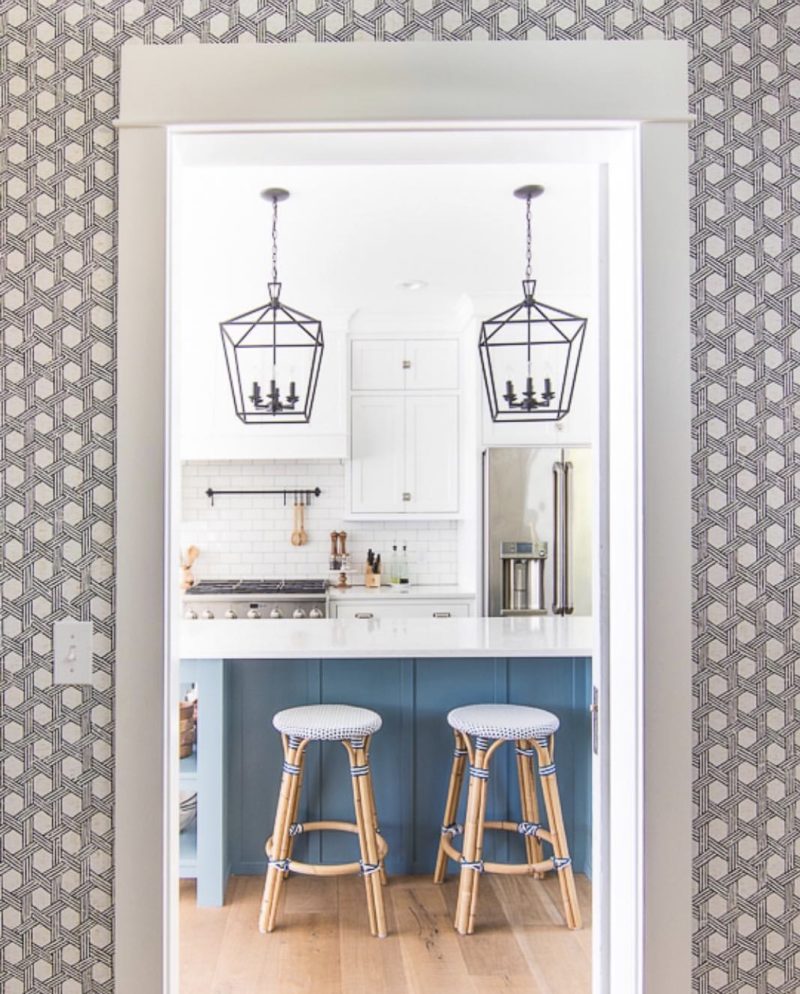 instagram: @lilypadcottage | blog: the lilypad cottage
Do you follow Kelly from The Lilypad Cottage. Her lakefront home is spectacular. Truly. She has an incredible eye for design and the views from her home are what dreams are made of. Every time I see her posts I think I need to move to a lake. She recently wallpapered the pantry and this is the view from that space into the kitchen. Swoon.
THE PERFECT MIX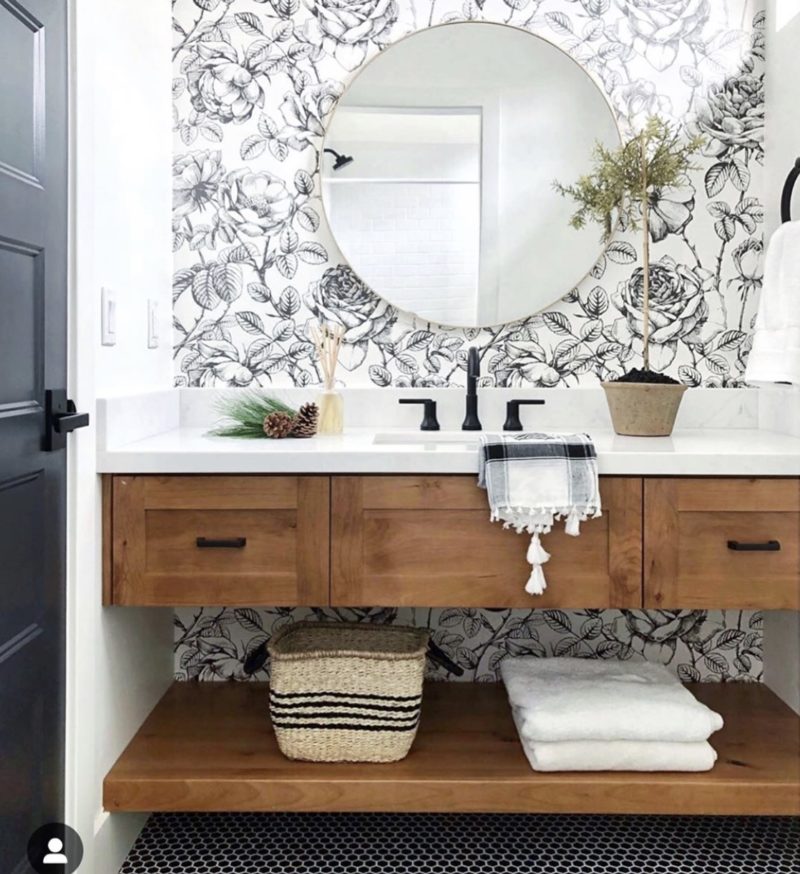 instagram: @lindsay_hill_interiors | blog: lindsay hill interiors
Are you all familiar with Kathleen from Lindsay Hill Interior?  I don't think there is a single space that she posts that I don't drool over. This bathroom is one of my all time favorite rooms she has designed. There is just something about it. The mix of penny tiles, wallpaper, wood tones and black elements. I want to blink and have this magically appear in our home. Too much to ask?
What's on your agenda, friends? Are you gearing up for a busy weekend or some down time? We will be watching a ton of hockey and volleyball. I can't wait to watch our kiddos play. Family dinner and attempting to finish the dresser will round out our weekend.
I'll see you back here for Saturday Shopping. xo