I was thrilled to get so much positive feedback on yesterday's post. In case you missed it, I chatted about ways to help you identify your design style. One of the tips was to be sure and save inspiration you find on Instagram. That is truly one of the reasons why I love IG so much. I am always blown away by the beauty and ideas and I like to save them in my folders. A few of you mentioned you didn't know you could do this and asked for a tutorial. So let's get to it.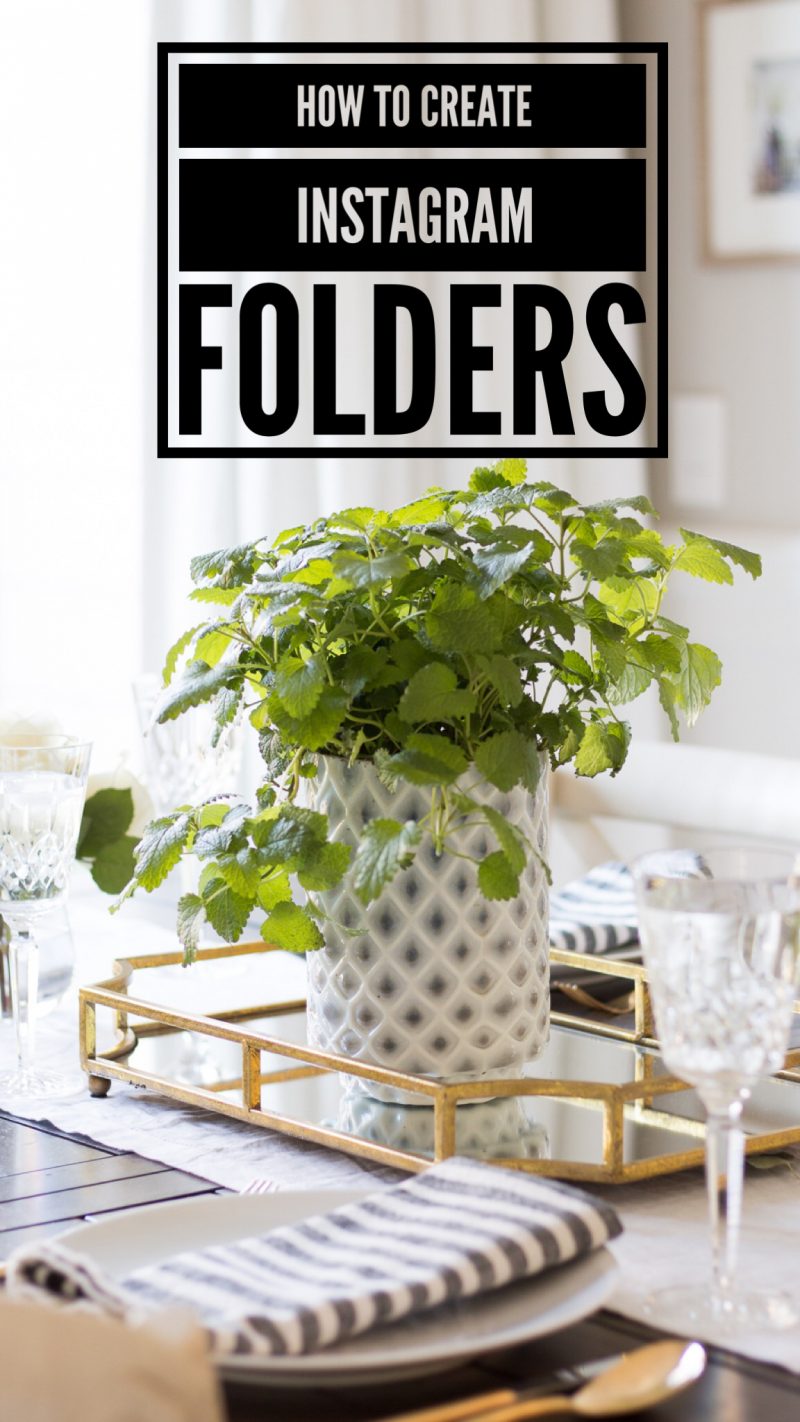 Hopefully you will find this super helpful. It's a great way to catalog ideas and inspiration photos as you scroll. You can create any categories you can dream up. Recipes, workouts, style, kitchen ideas, etc. Instagram formally calls these collections. I happen to refer to them as folders.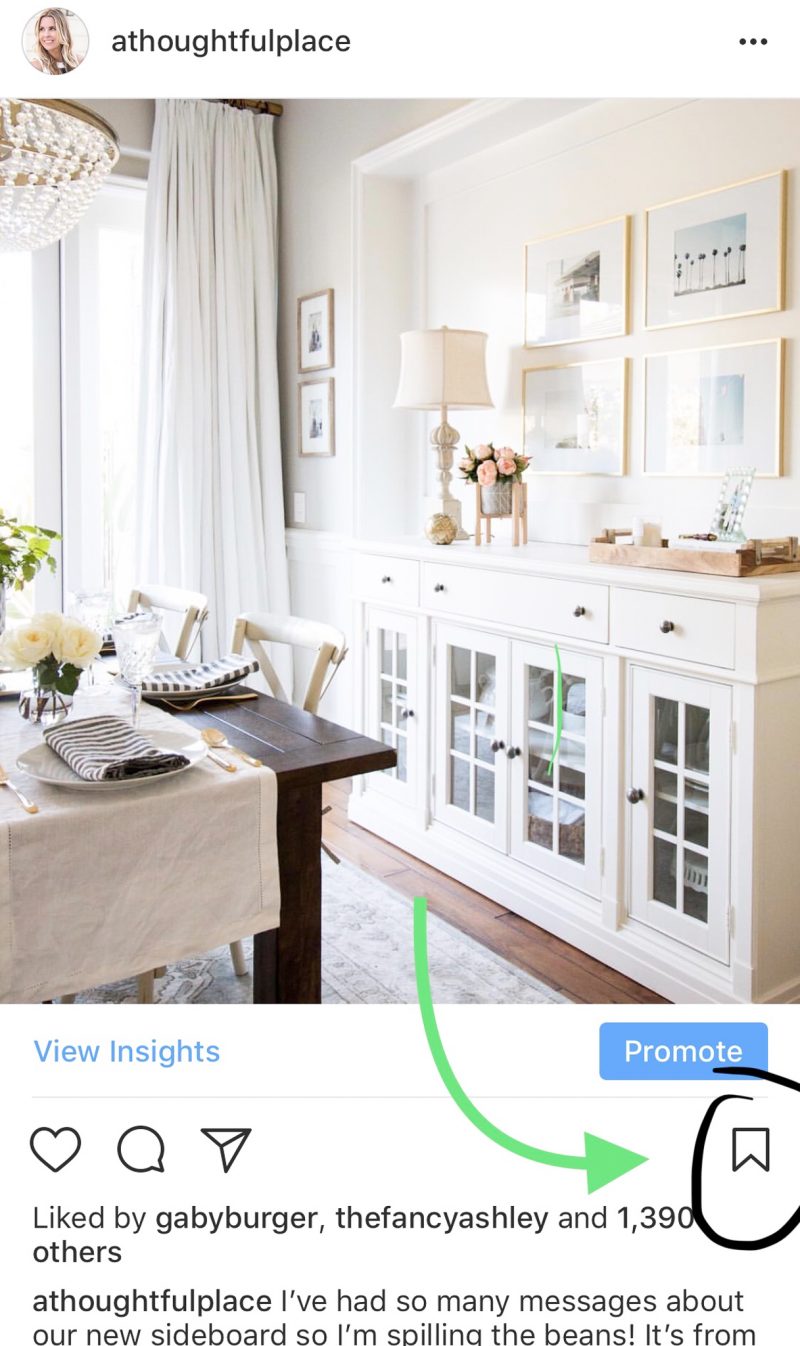 STEP #1
When you see a photo you like, it's important to double tap it first. It gives the person posting it the credit they deserve. I am big on that.  Then it's all about the little flag in the bottom right corner! That's the secret to all of this. If you tap it once it will save automatically. But the key is to hold it down with your finger.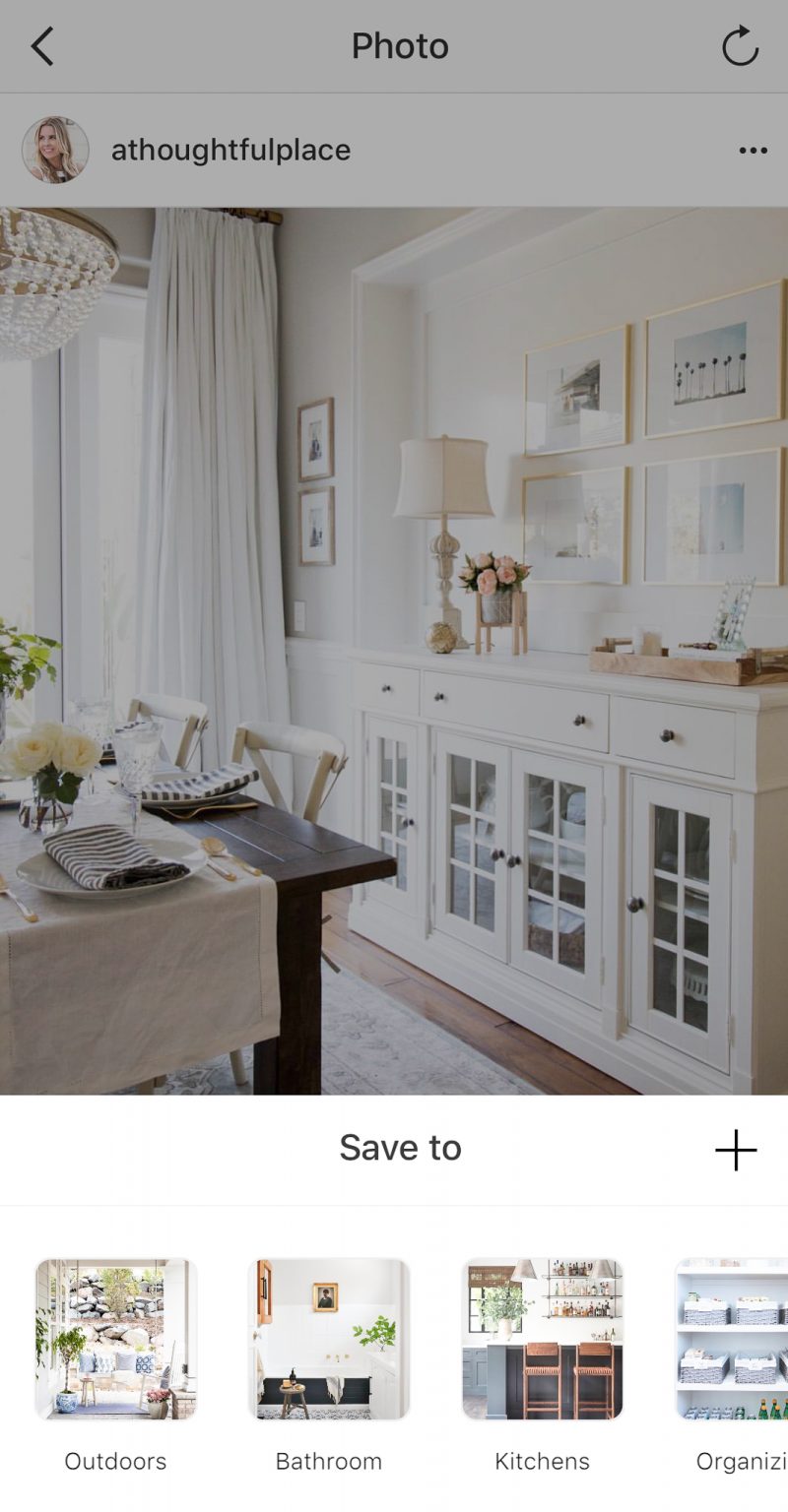 STEP #2
When you hold down the flag, this will pop up. Of course mine looks a bit different because you can see my folders at the bottom. If you are just starting out it will ask you to create a new folder. You'll just need to press the + symbol and it will prompt you to create a new collection. Simply type in the name of this new folder. So now anytime I see outdoor inspiration, I can hold down the flag symbol and add it to my "outdoors" folder.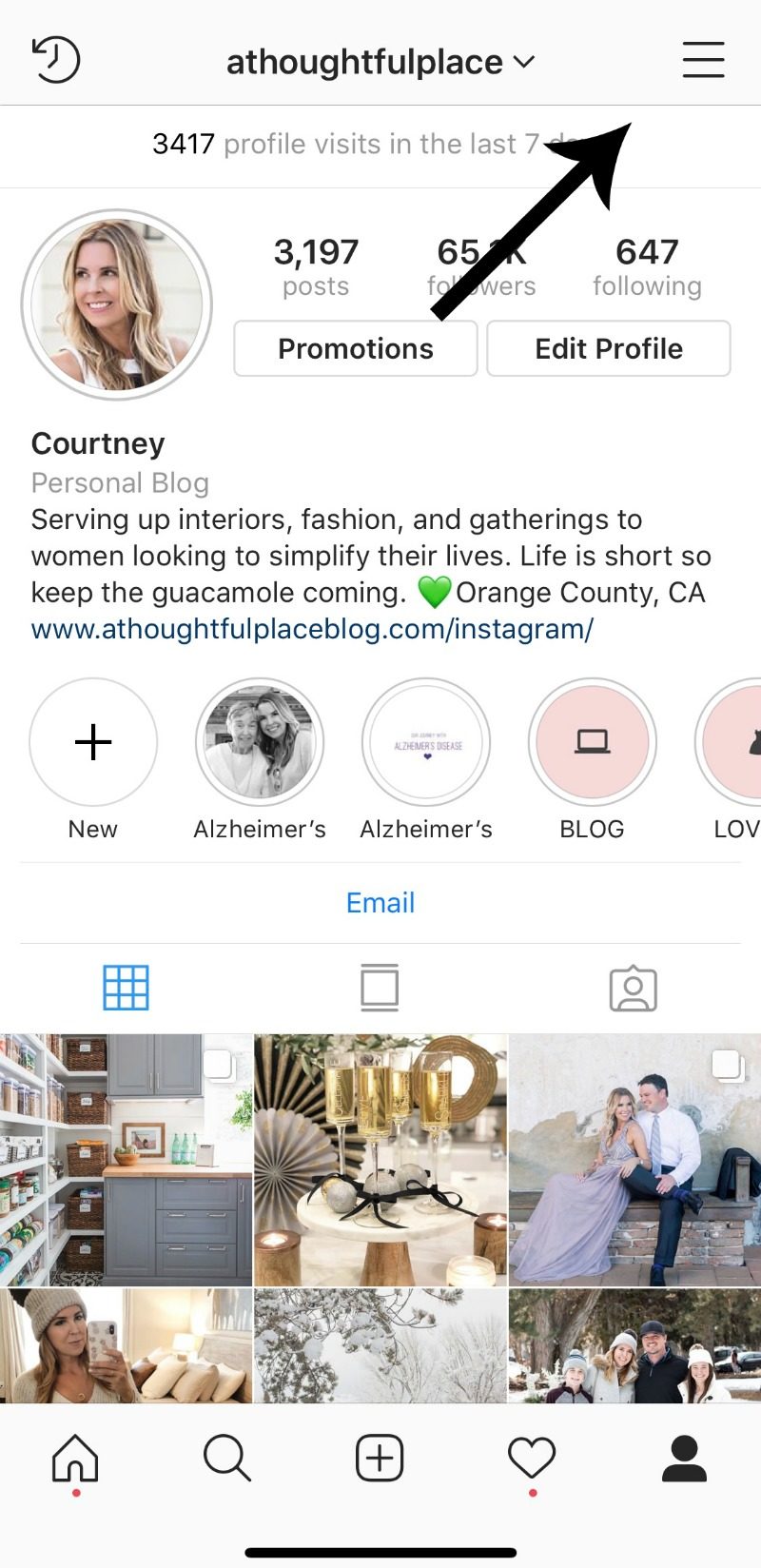 (This was updated due to IG changes)
STEP #3
The trick is then finding your folders again! I have to admit it took me a minute. Go back to your main screen where you can see your own photos. Choose the three lines in the top right corner.  Once you press that all of your collections will be available. It will look something like below.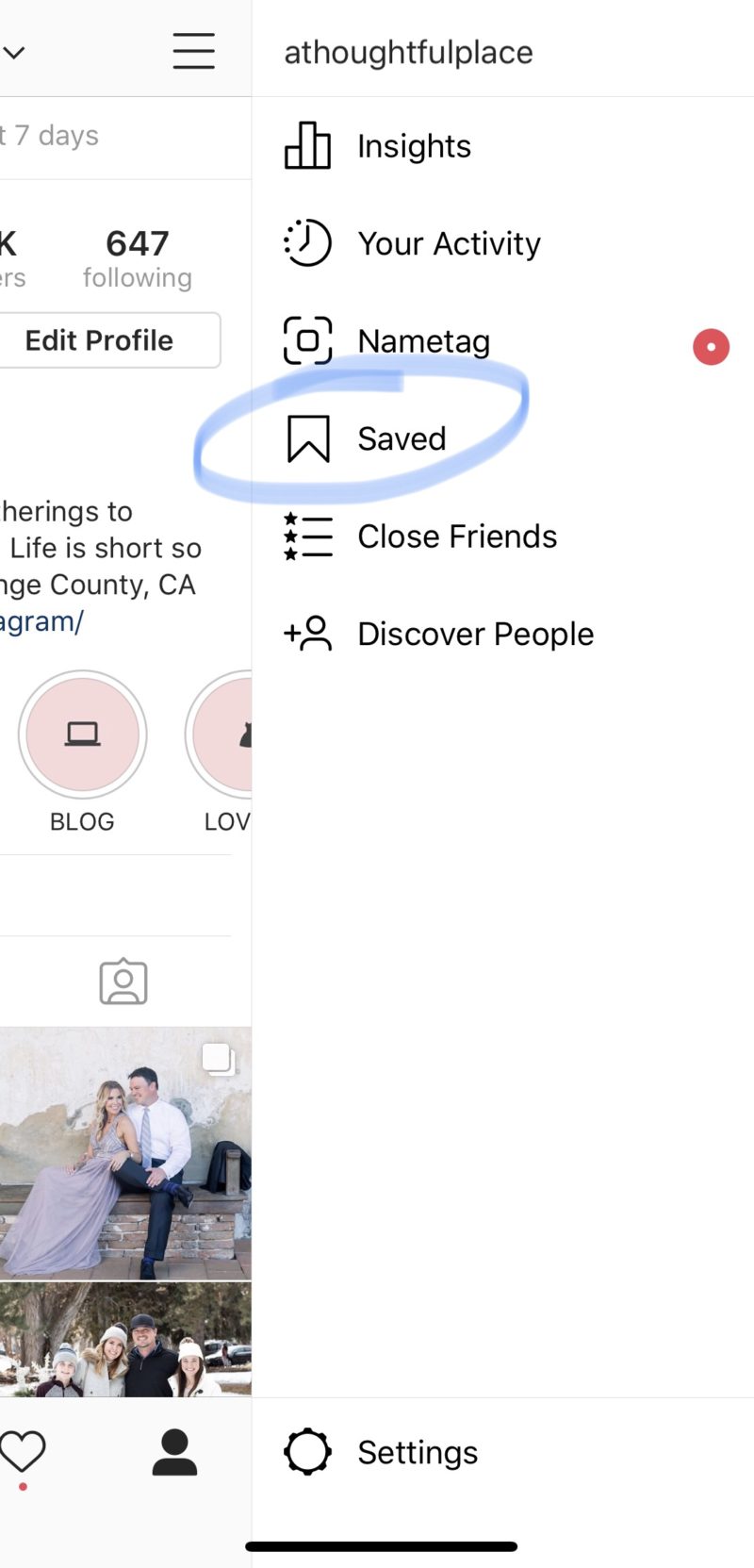 Now click on the little flag and "saved" option and you will see all of your photos.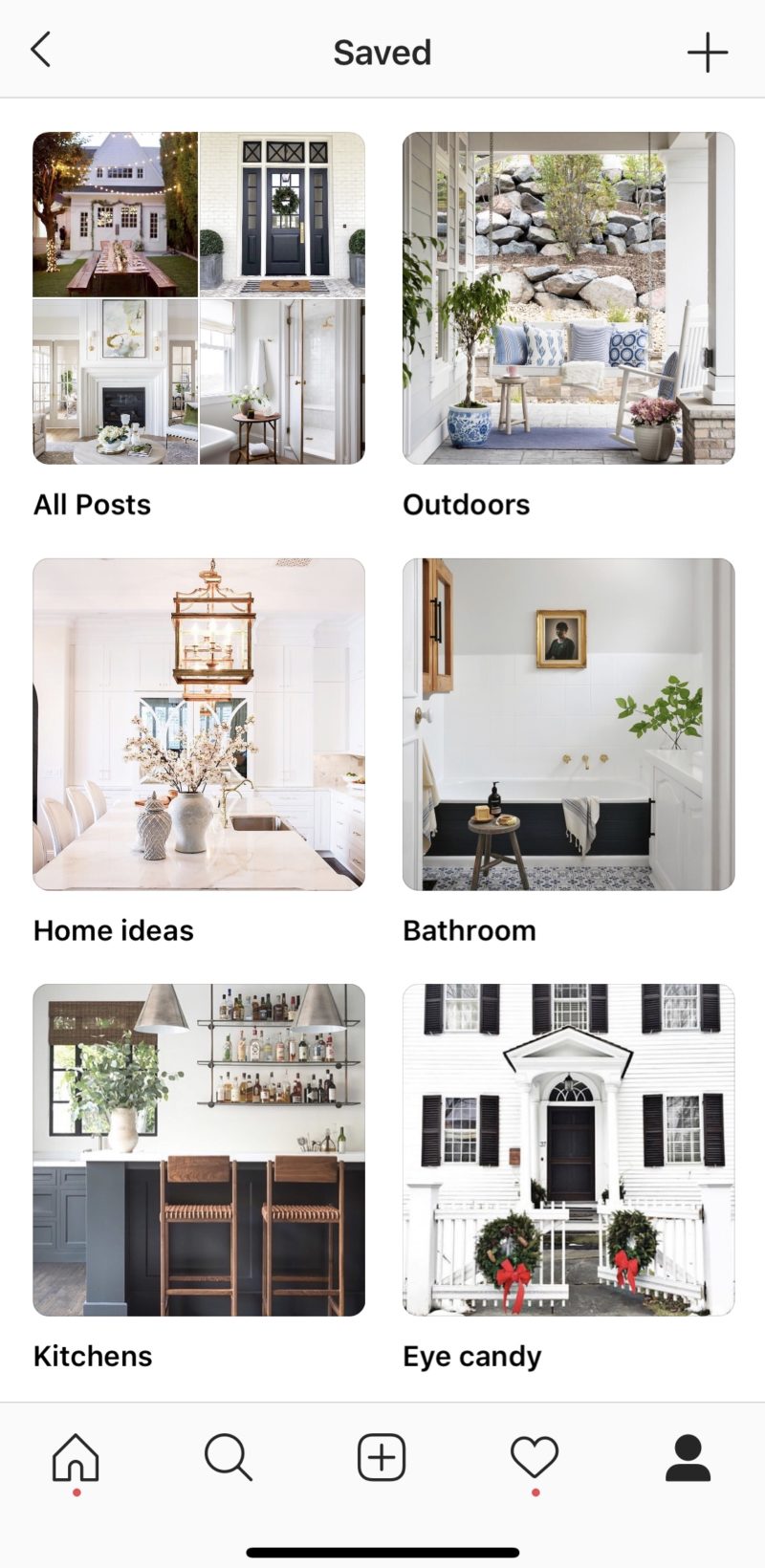 STEP #4
What if I accidentally saved a photo?! Easy to fix. When you click on the flag icon ("saved")  you will see the screen below. You can choose "all photos" or individual folders. Whichever one you choose, you'll select the photo you want to remove.
If you select "all" and unsave a photo, it will be removed from all collections.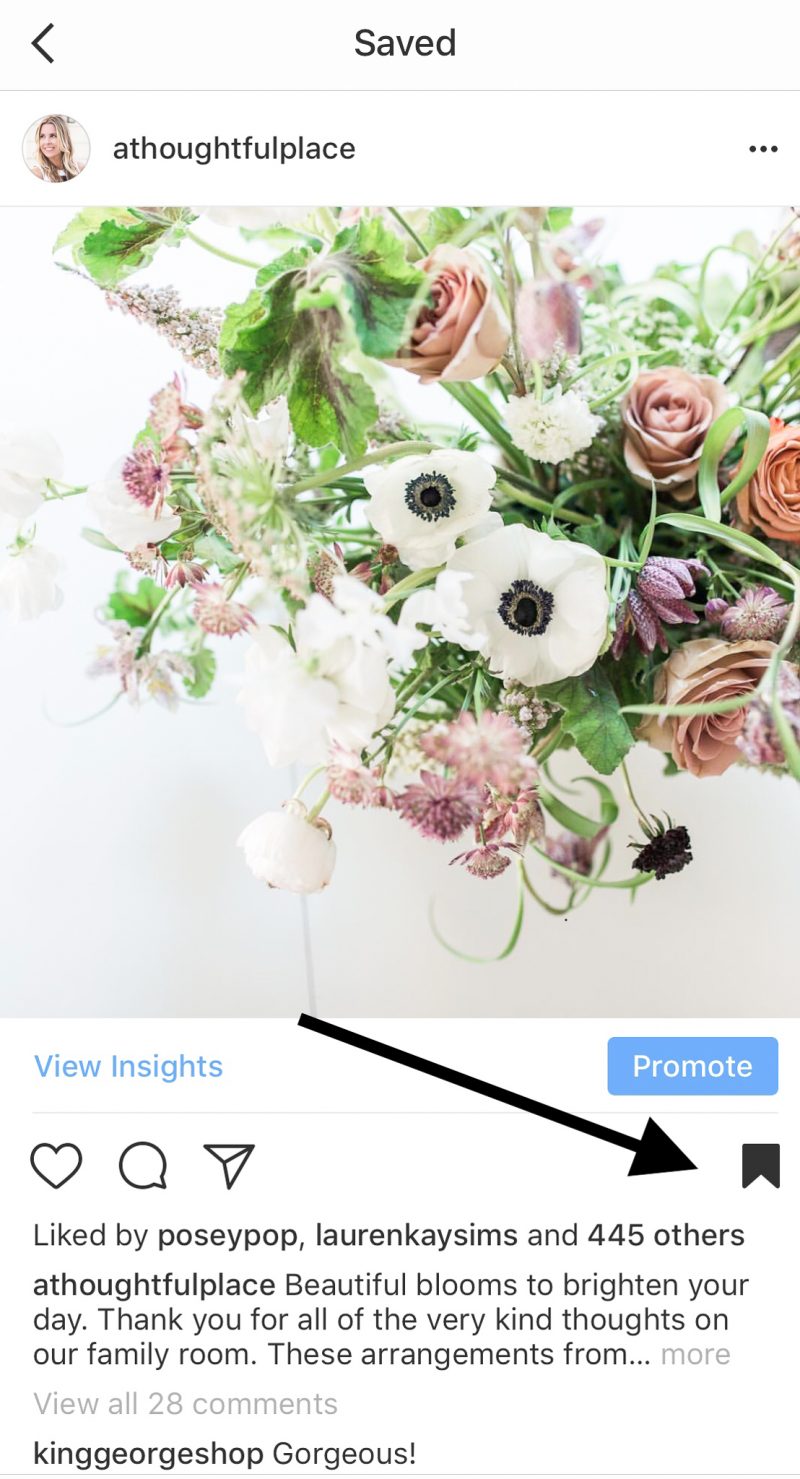 After selecting the photo from all or from within the collection, just untap the flag icon. It will become white again. That means the photo has been unsaved.
STEP #5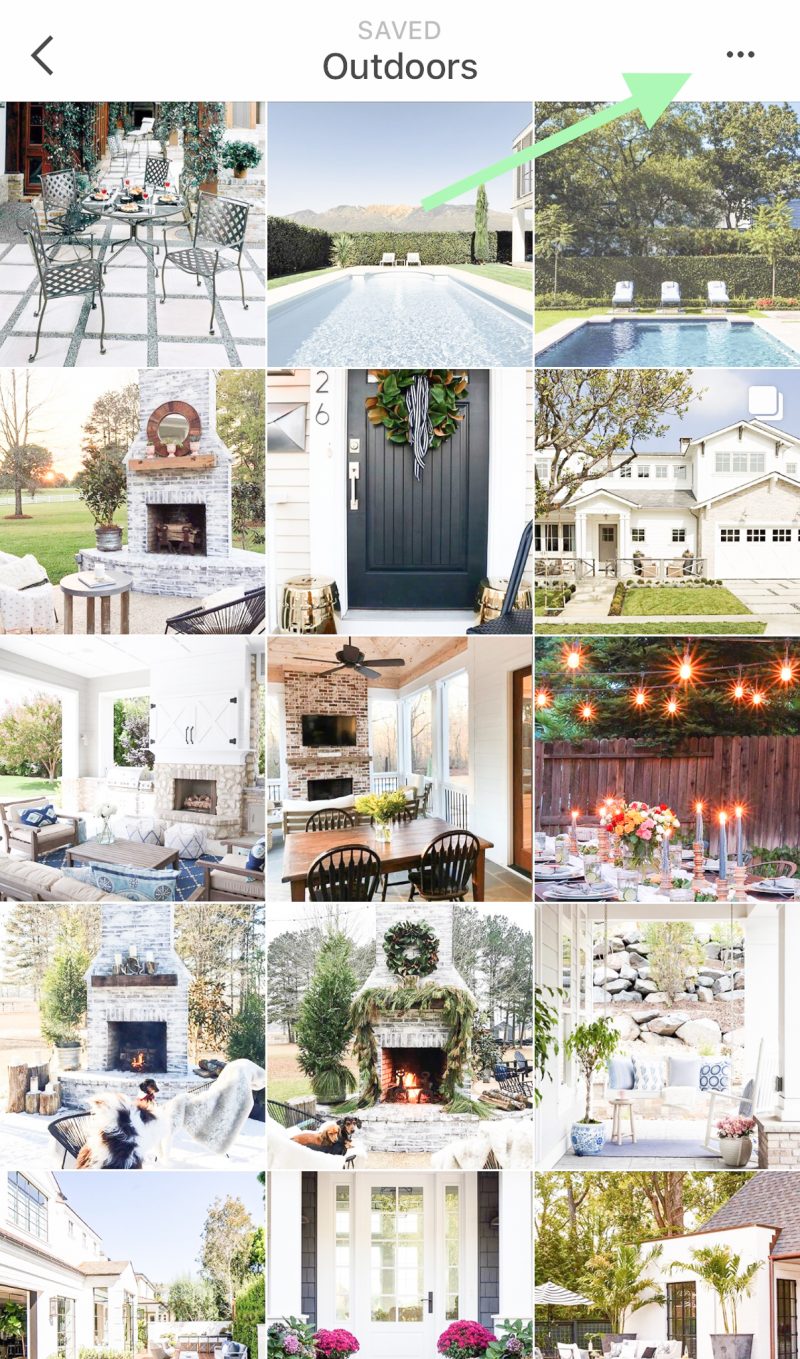 There are a few more things you can do. When you open a folder or collection, find the little three dots in the upper right corner.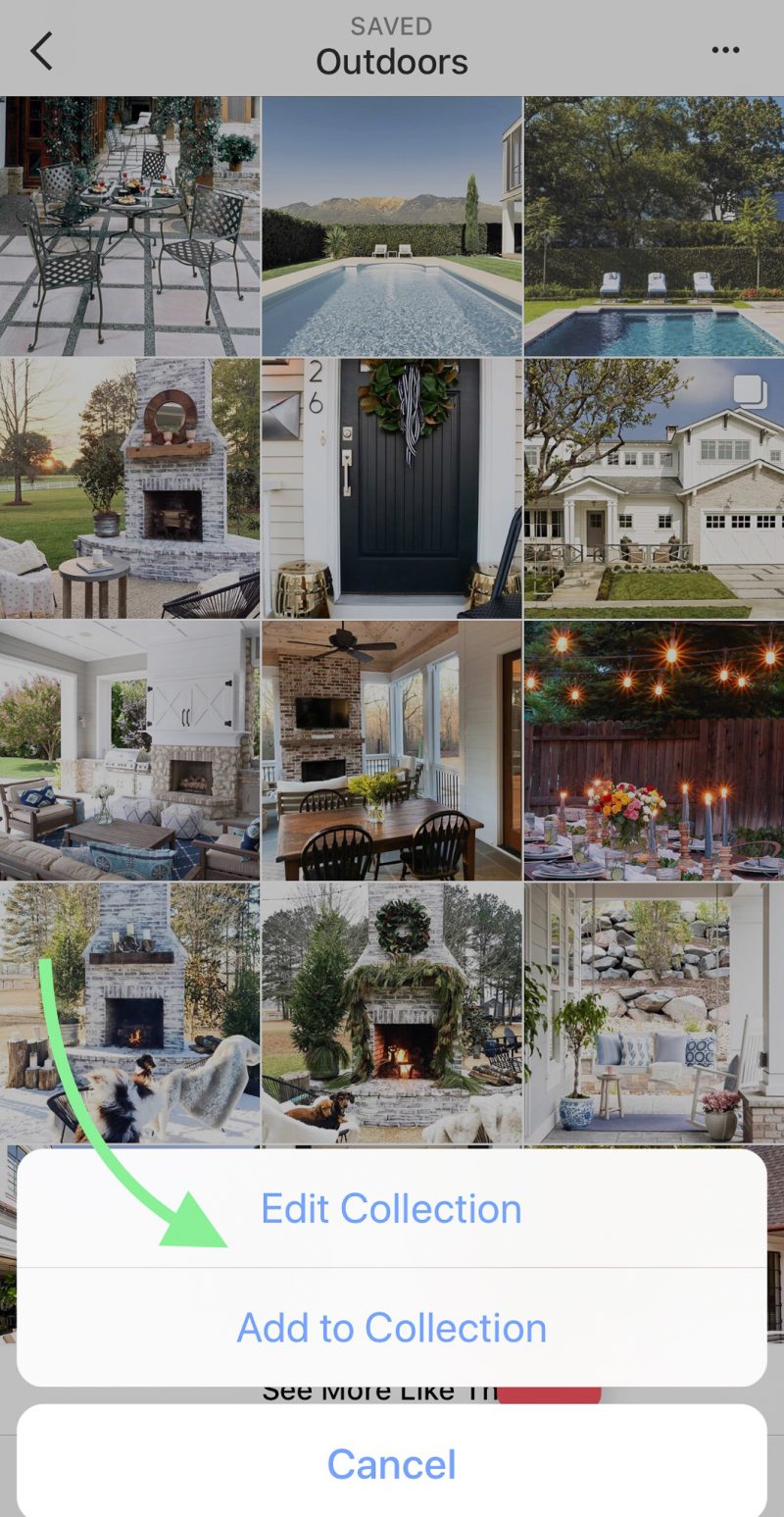 You can edit a collection (change the cover photo) or even add photos very easily into one of your folders. Don't be afraid to play around with it.
STEP #6
Sit back and enjoy your organized folders! It's the best. They are so handy if you are out and about and want to bring up inspiration while shopping. It's a great way to keep track of recipes, workouts people post, inspirational messages, you name it.
Hope this helped! Let me know. Enjoy your day, sweet friends. Always appreciate your stopping by to see what's new.
More tips that may help: