Good morning!! How was your week? My poor birthday girl caught her brother's cold so she is home sick today. Not the best start to the weekend but we are laying low for the next few days so all is well. In design news, I often save photos from Instagram (do you know you can easily save IG photos in folders with a single tap)? Today I am sharing beautiful eye candy. Each space serves up so much inspiration. Enjoy.
MOODY MAGIC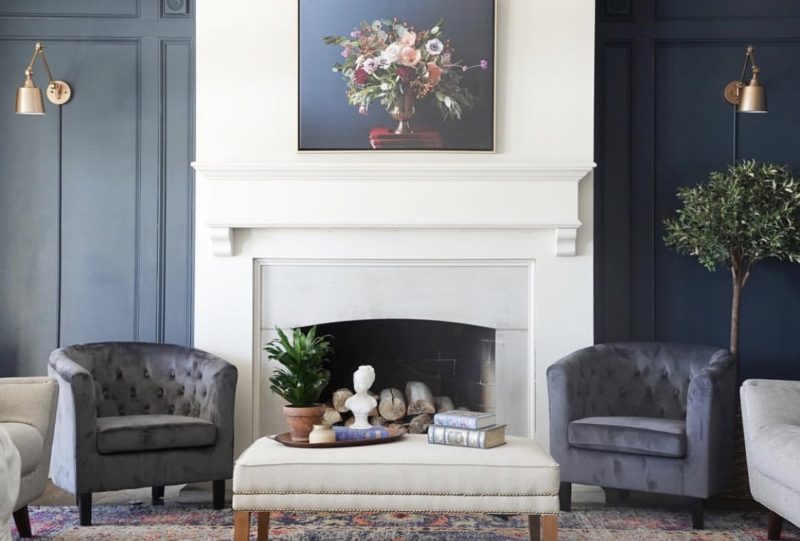 My symmetry loving heart is in obsessed with this space. Wow!!! Those moody walls and sconces. It's all so good. Sara is so unbelievably talented. Anyone want to meet her for a Friday night cocktail tonight? LOL.
COZY CORNER
Beyond beautiful. Do you have a corner that needs a cozy touch. I just love this whole concept. The pillows are gorgeous and the table is perfect. I like how it is smaller in scale and allows you to see al of the textiles. This one has a similar feel and look. And those wood beams you see in the mirror!!! Just so lovely.
WELCOME HOME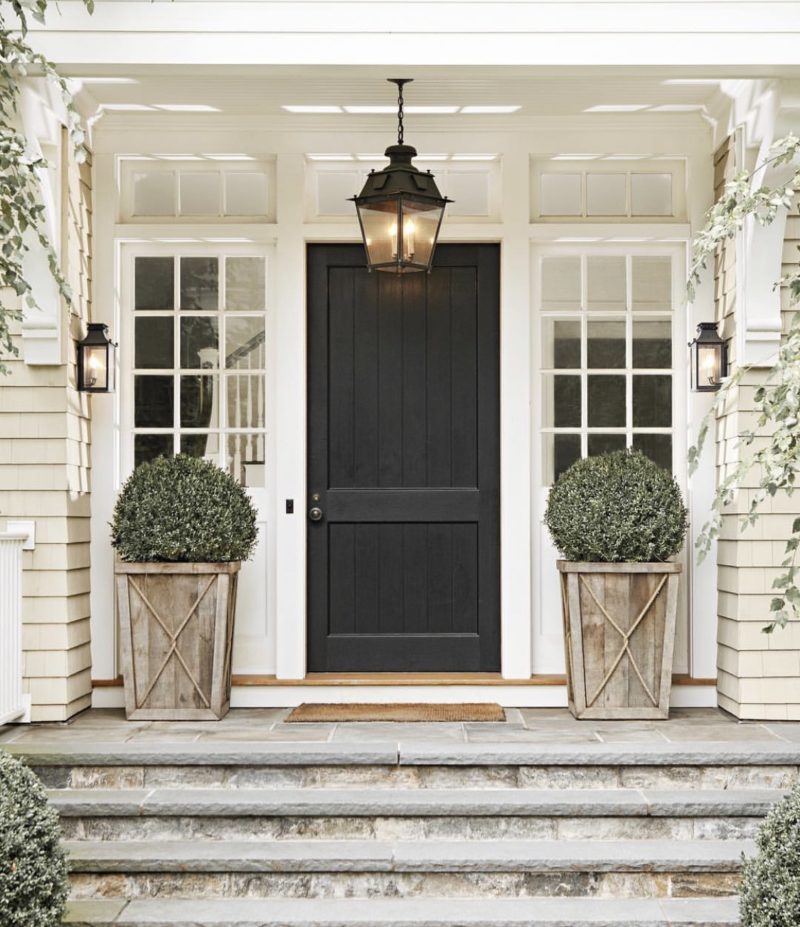 I don't really need to say anything, do I? When I stumbled upon this (it was posted by @ninawilliamsblog) I couldn't stop staring. So much inspiration from the lighting to the planters. I would stand outside and stare if this were my home! I adore a moody black door. It's so striking with the light colored home.
GATHER AROUND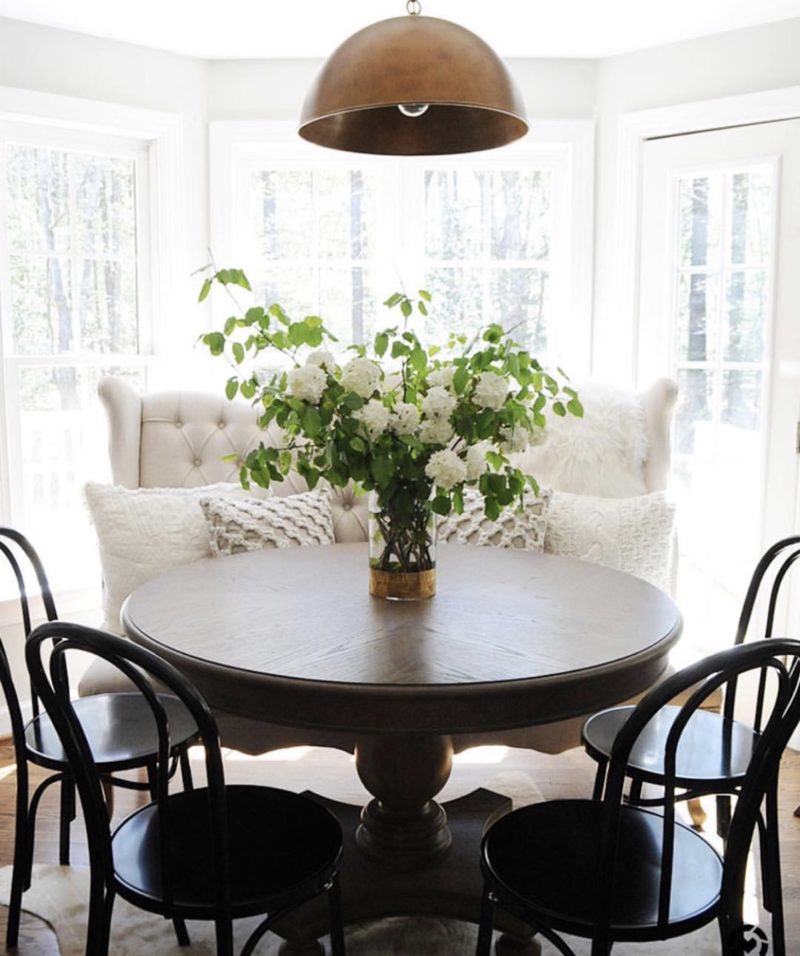 Jennifer from Dear Lillie can do no wrong in my book. Everything about her home is so lovely. We grew up with chairs very similar to these around our breakfast table so this definitely speaks to me. Plus those gorgeous blooms are the perfect touch.
PERFECT COLOR COMBO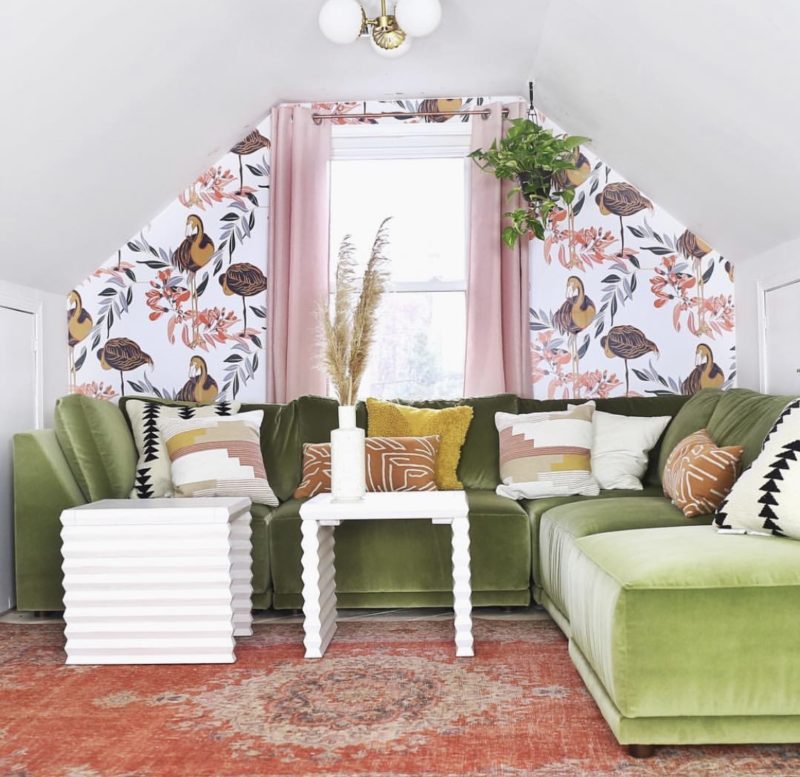 Bring on the color! This bonus room designed by Jodi is unreal. Wait until you see the pink chair! You can grab all the details on her instagram. The wallpaper combined with that fun green sofa. just so good!
Thank you to all of these talented women for kicking off a great Friday Eye Candy for us. I hope you all have a wonderful weekend. We have house guests rolling in so I am off to be sure the guest room is ready to go. Enjoy your day.