Happy Friday! It's been a hectic and busy week on this end and we are still jammed packed for the next couple of days so Friday doesn't have that typical exhale type feel. Hoping yours is a bit more relaxed. Today I wanted to share inspiration for smaller bathrooms. Last week I talked about gathering inspiration for our small closet and how it's important to curate photos that have a similar size and feel. While we did in fact redo our mater bathroom, it has remained as-is since we did. I haven't added any art or personality to the space. I want to figure out how to add a few touches to make it more uniquely ours. So here is Friday Eye Candy | Small Bathrooms.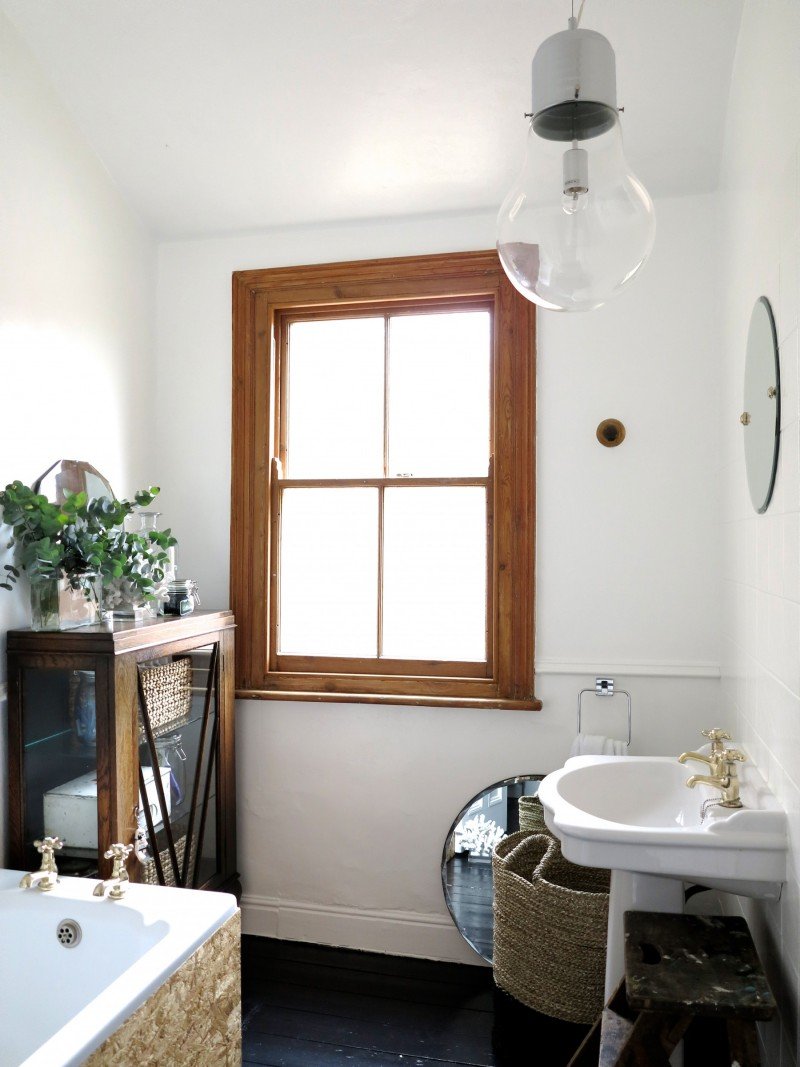 This is amazing. This transformation was called a mend and make do but it's so good. And we have a similar tub so I loved seeing how they wrapped it. I also like the use of textures with the basket, the aged furniture and the fresh greens. Really beautiful.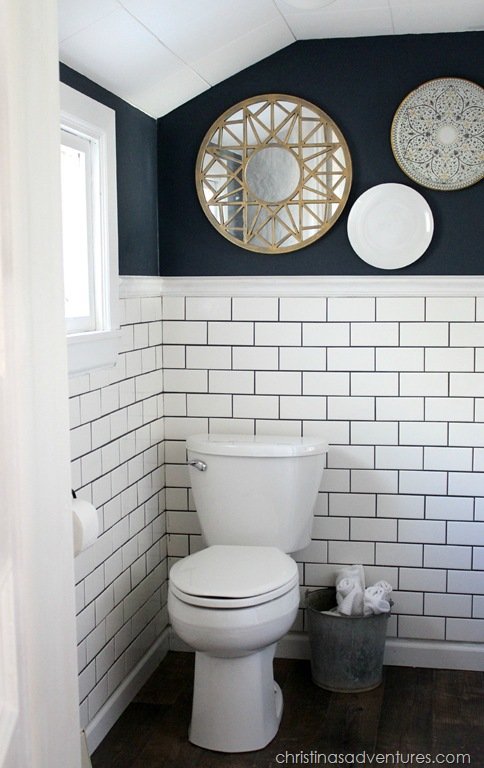 Such simple touches here. The galvanized tin and the unique wall decor. And if you have a space where you can add a deep wall color it looks amazing against the white. So fresh and clean.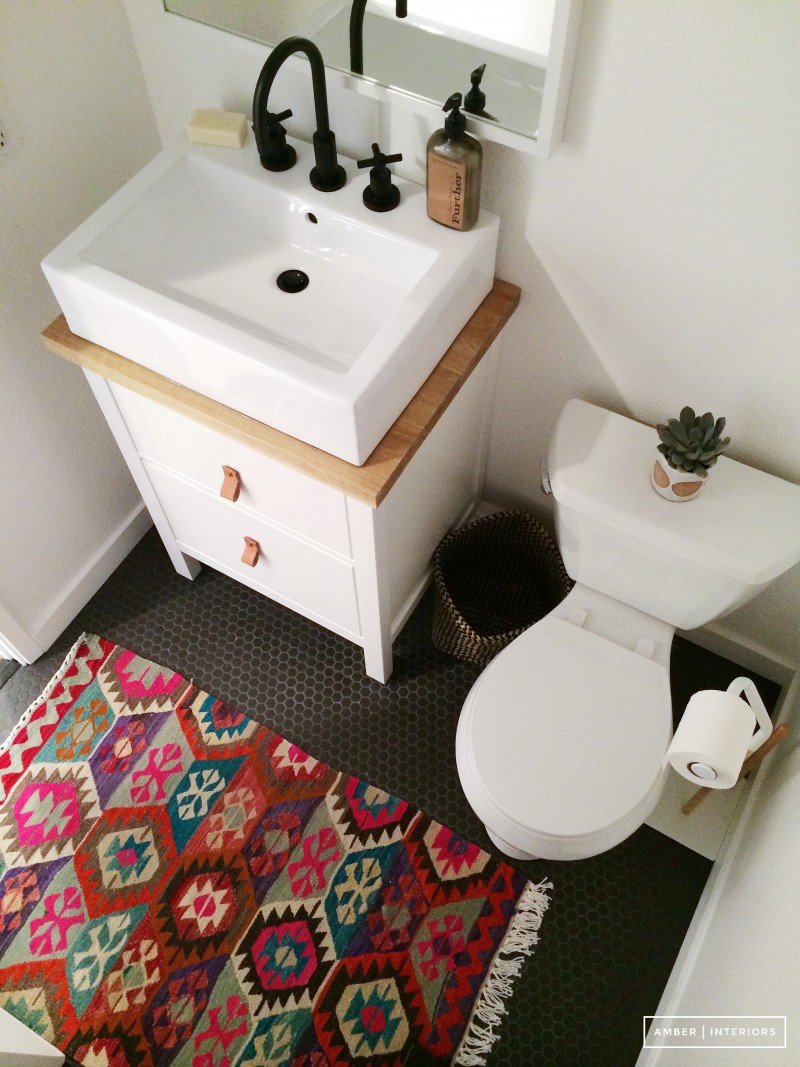 Here I love how Amber added saturated color with the rug and the use of wood on the countertop. Such a pretty and striking combination. On the hunt for a great rug now.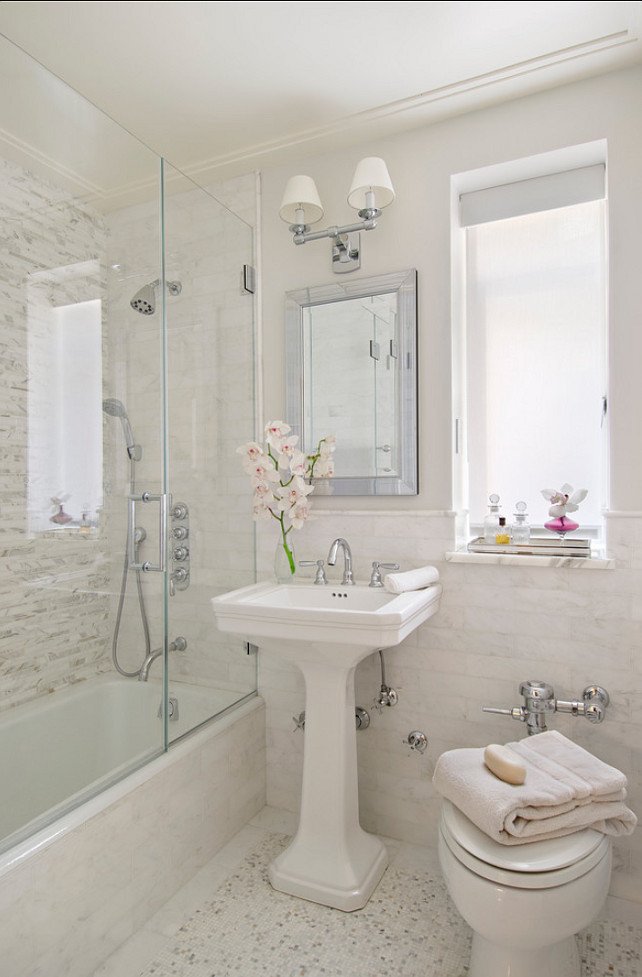 Frances Herrera Interior Design. via home bunch
Well isn't this gorgeous. The neutral bathroom and the elegant orchid. Yes, please. And such gorgeous materials. Do you have a window ledge you could use to add some decor? Thought that was brilliant in a small bathroom space.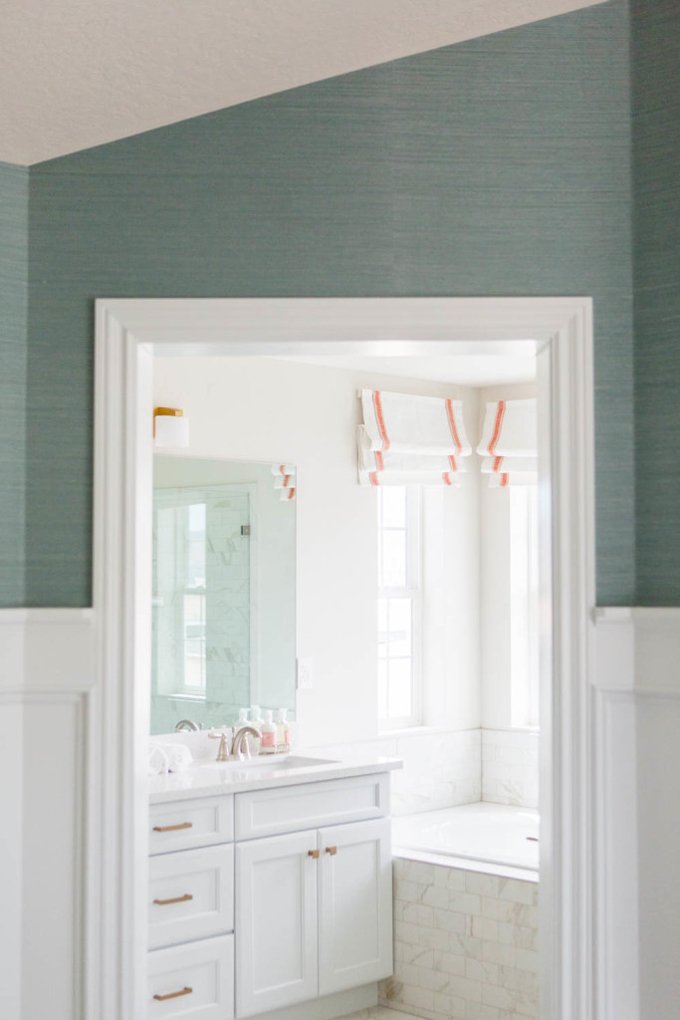 House of Jade is one of my favorites. And here the neutral bathroom gets a pop of color with the Roman shade. I adore this. I think this could be a great option for our neutral master bathroom.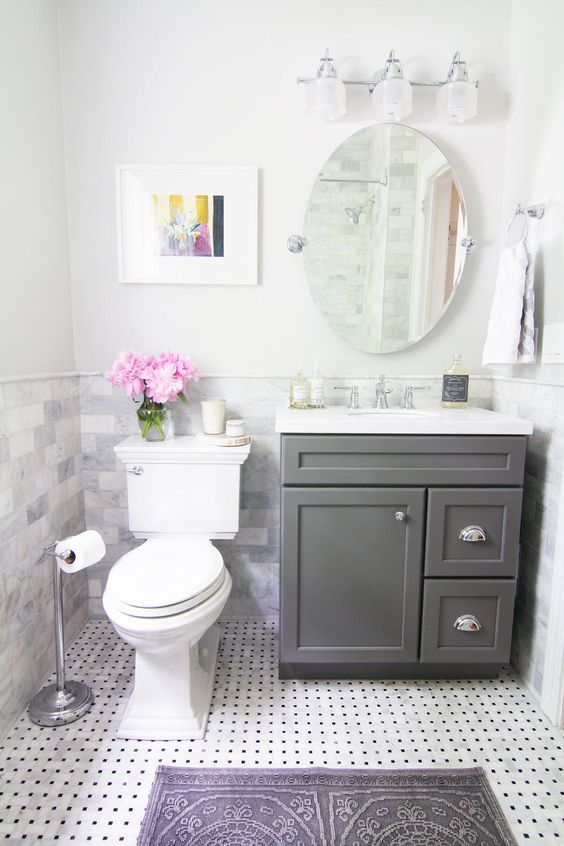 In this small space the rug and artwork really add so much. And of course the fresh flowers. I don't know why I haven't settled on artwork for our bathroom below yet. Such a great way to add personality and color.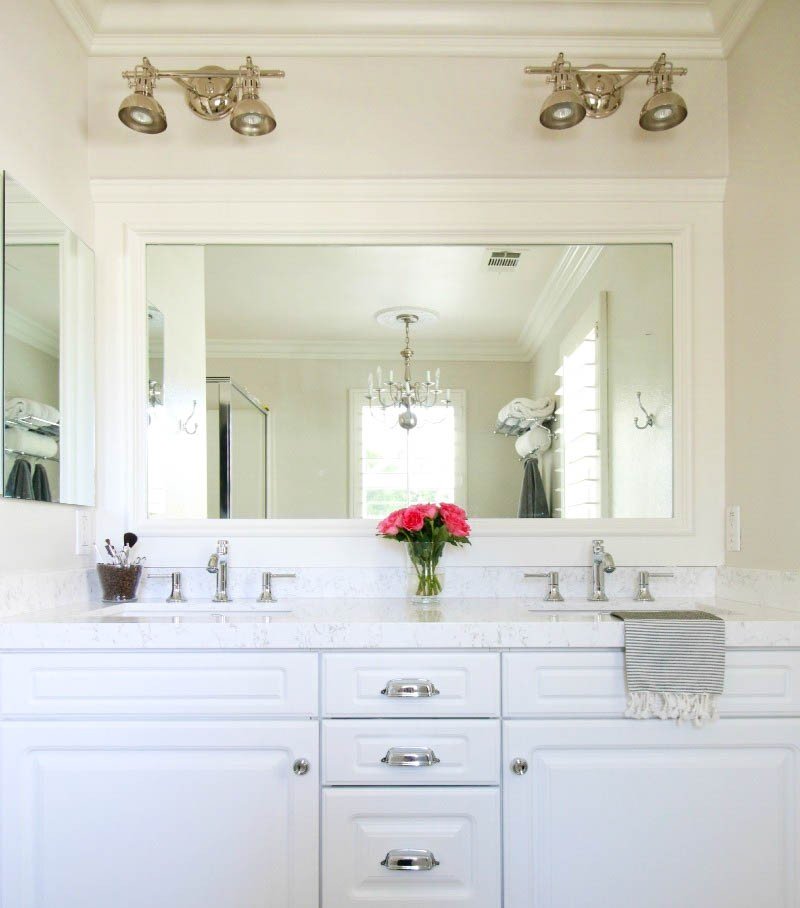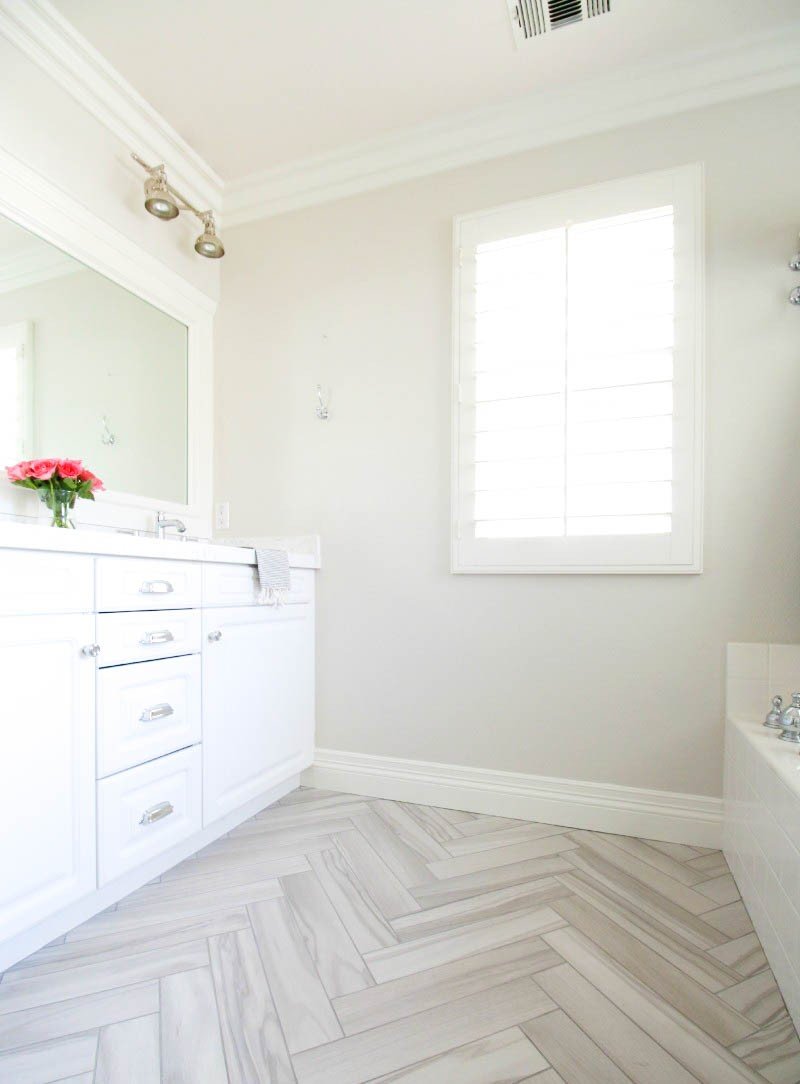 So we have gotten this far. We replaced the floor, lighting, countertops, faucets and hardware. Now I need some personality. Isn't it funny how you can just live with something and not really see it. Don't get me wrong. I love how fresh and clean this space is and we worked hard on it. But now I need some pop and personality. The chandelier over the tub stopped working so we need to call in an electrician or replace it. It's only been a year! Ha. We love how neutral this space is because now we can add just about any color we want. Here is my plan:
My Wish List
pop of color rug
artwork
hand towels that add interest
a woven basket to add texture
Roman shade
replace or fix the chandelier
So there it is. I think by adding those elements, the bathroom will go from basic to beautiful. At least I am hoping! I'll keep you posted.