Thank goodness it's Friday. I'm ready to exhale a bit. This weekend we are relatively sports free so I am planning to tackle painting our son's bathroom. I'll share updates on stories. We are also trying to plan a getaway so I thought it would be fun to share some of my favorite vacation ready pieces. All are so practical, well-priced and adorable. Here are my Friday Faves.
HENLEY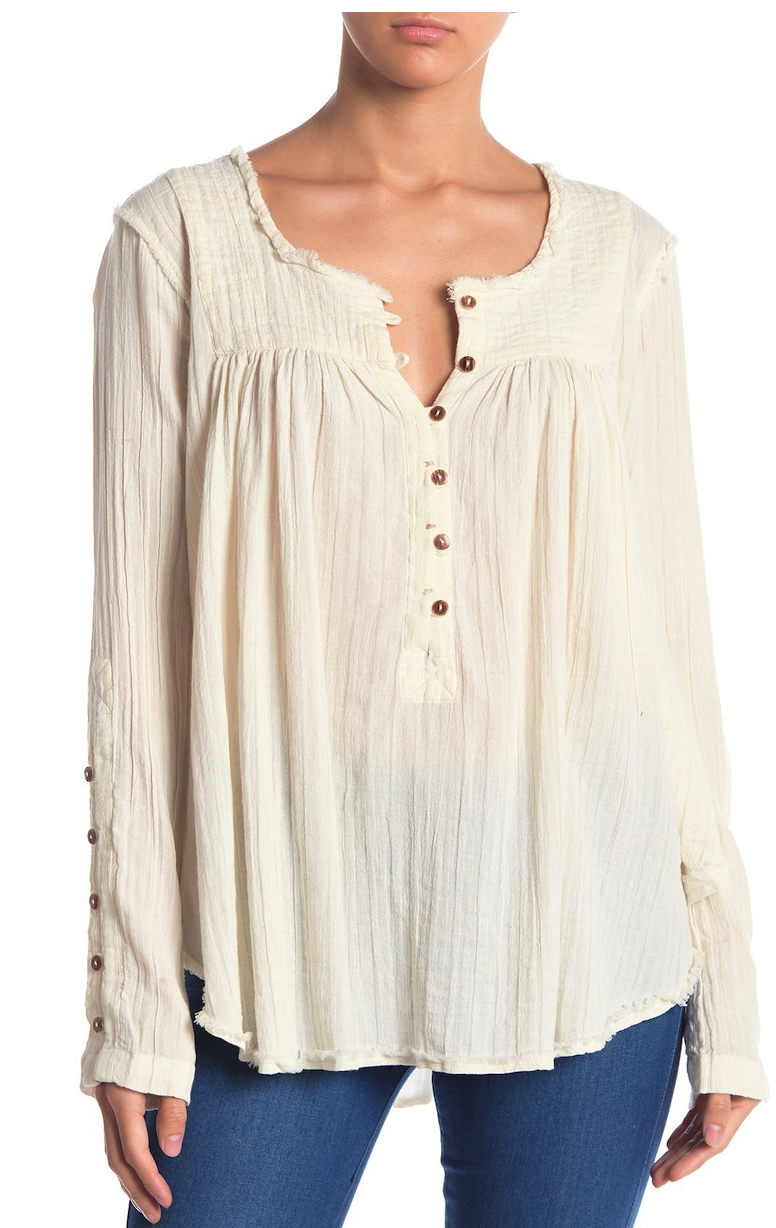 I absolutely love this top. You know I am a Free People fan. They just always have a unique element and a bit of the boho style without being over the top. This is a bit sheer but looks great over a nude bra or bralette. But it is also so cute over a swimsuit paired with denim shorts. A great choice for vacation because it's so versatile. You can dress it up or down and it's a fun feminine look. Love that neckline.
CURLING IRON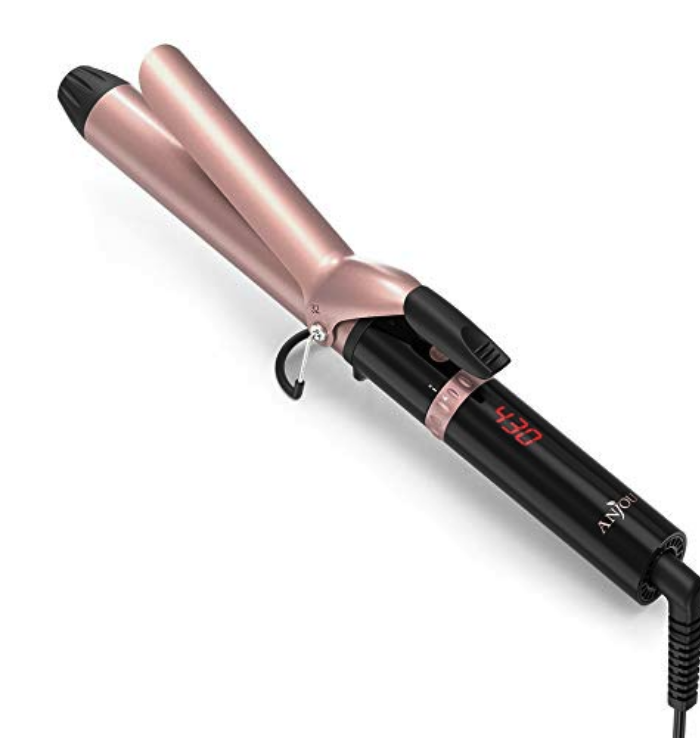 I've been using this curling iron for some time now and love it. My previous one quite on me and this one rocks. You can't beat the price and my curls stay in all day . . and over night. Definitely recommend.
SUMMER SANDAL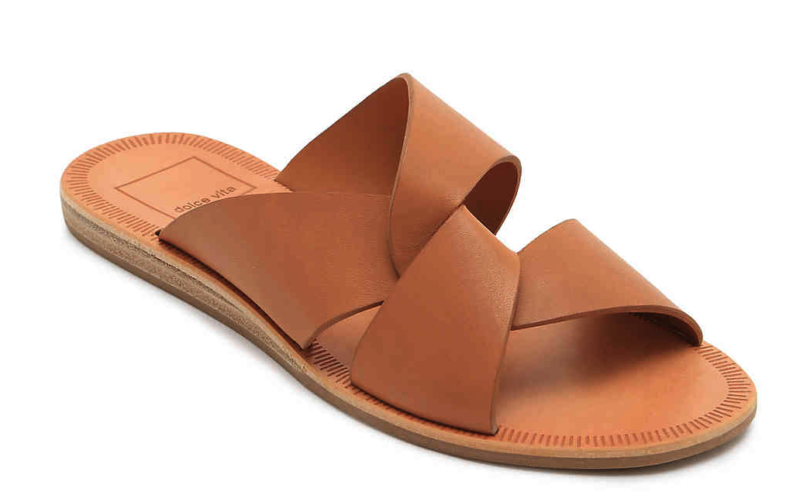 I can't get over how cute these are. They also come in a darling snakeskin. I coudn't decide which photo to show you. Both soooooo cute. Great basic sandal for summer and travel. Excellent price, too.
TOTES CUTE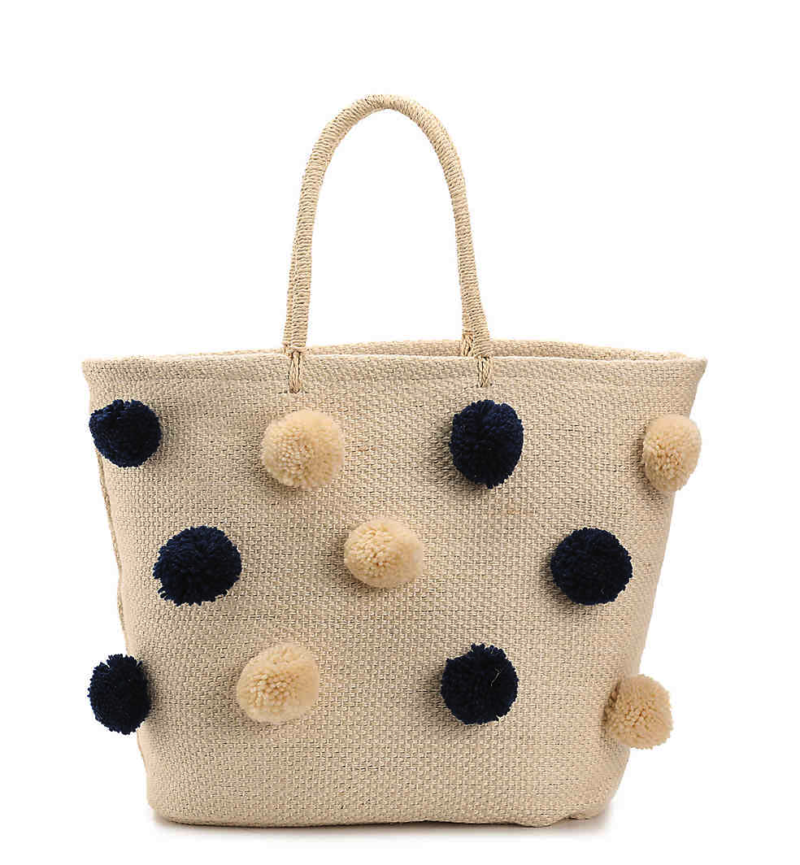 pom pom tote bag (in pink, too)
Yes to pom poms. This is crazy cute. It's actually navy (despite looking darker in the photo) and is so fun for the beach or pool. Carry this while wearing your Free People Henley and sandals and you are one stylish gal.
TOUCH OF LEOPARD
Yes to these! These cute sandals look awesome with shorts or sundresses and skirts. Love the little touch of leopard. Just enough to keep them interesting.
LEGGING LOVE

Anytime Zella goes on sale it's a good day. These are stylish and comfy. Great price, my friends.
QUILTED CUTENESS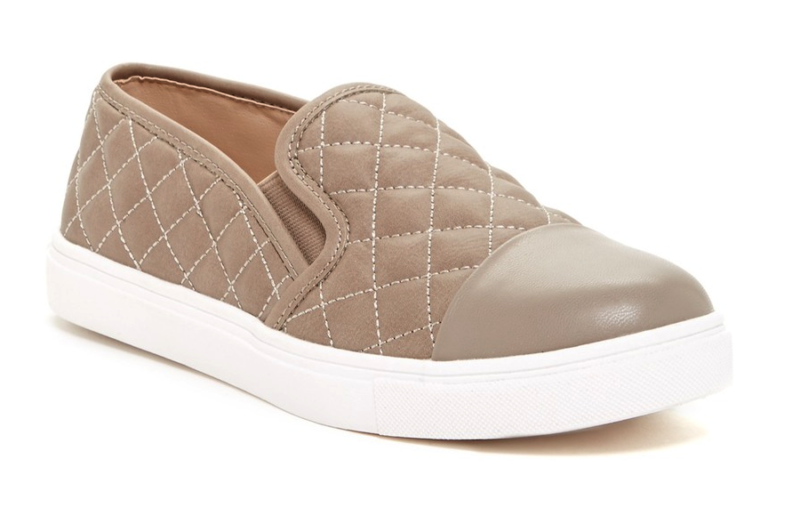 Neutral, comfy, cute and so practical. These are perfect for sight seeing on vacation or running errands around town.
DARLING COVER UP
I ordered this cover up for our trip. So cute. I love the pom poms! It comes in a few different colors and is a fantastic price. Too cute.
TRAVEL DREAM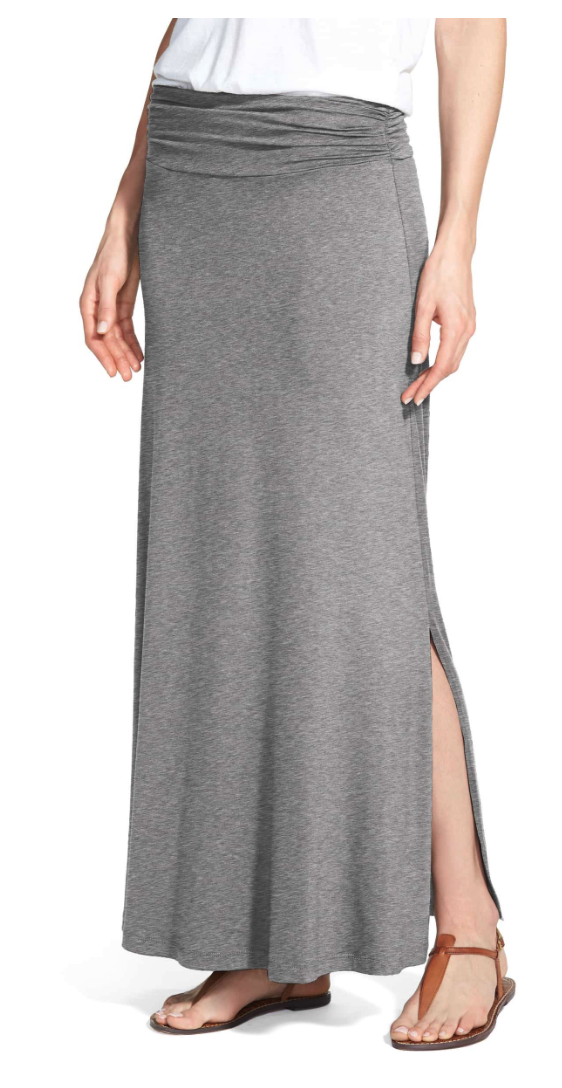 favorite travel skirt – on sale
Snatch this up while it's on sale!!! I LOVE traveling on the airplane in a maxi skirt. It's the most comfortable choice and looks great with pretty much any top. It keeps you warm and cozy on the plan but isn't too tight like many leggings can be. Highly recommend. This also comes in black.
LOVE OF STRIPES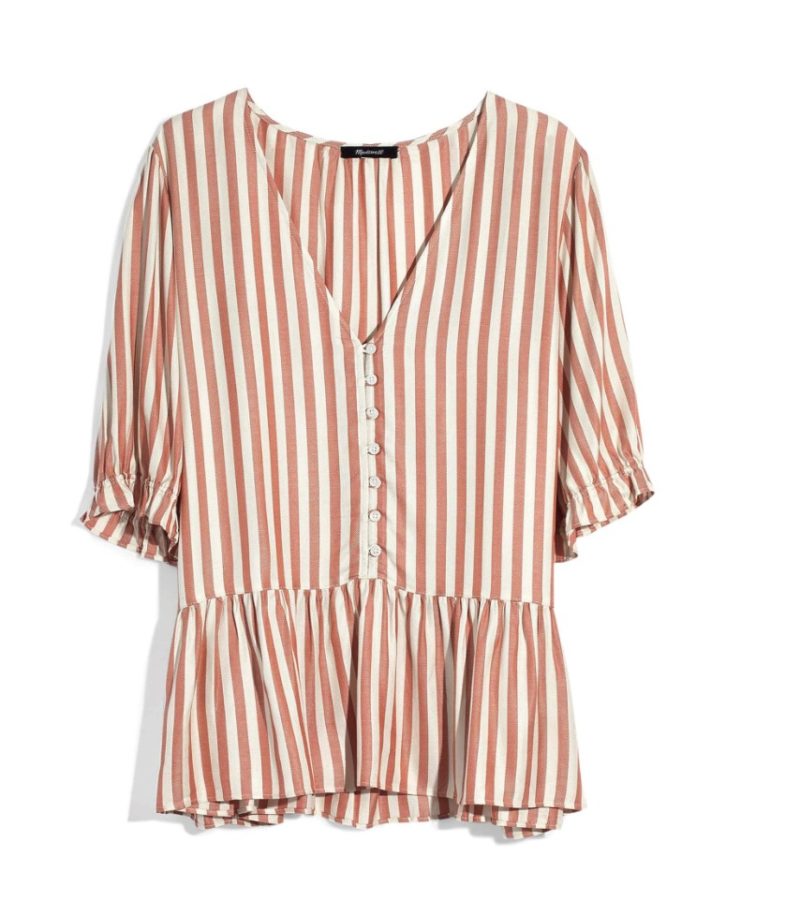 Ok, it's not on sale but it's sooooo good. One of my most worn tops and it's definitely going on vacation with me. One of the sweetest tops I own. It looks great with white denim or paired with cut-off shorts.
BEST DEAL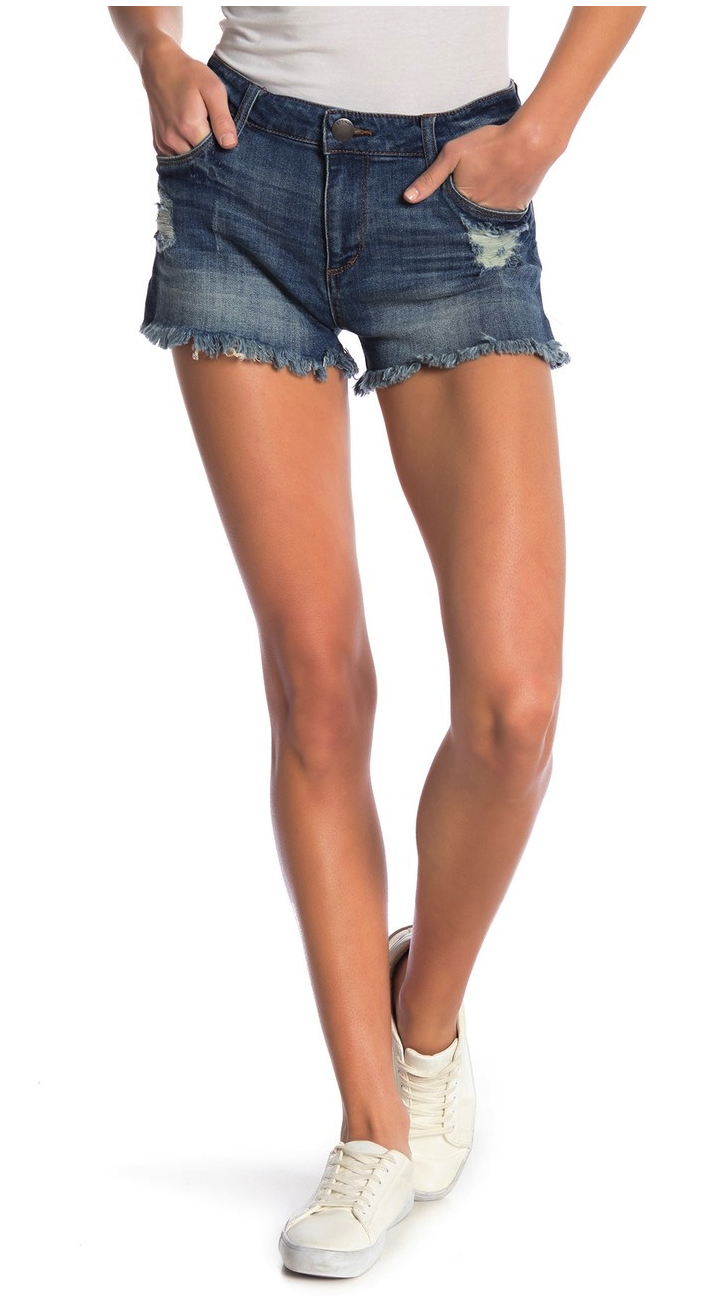 I live in my STS denim shorts. They fit so well ( true to size) and are my summer uniform. They look great with a basic white sneaker.
Add these to your cute rose gold suitcase and you are good to go! I hope these help if you are thinking of heading out towards warmer weather.
This mama is off to work out and then paint the bathroom. Wish me luck. I would prefer a magic wand but seems I can't find one anywhere. So sweat equity it is.