Happy Valentine's Day from our home to yours. To be perfectly honest, it's really just about the kiddos for us. It's not that we aren't romantic or love doing things for one another but we do tend to shy away from going big on this set date. So I'm highlighting a way to entertain your girlfriends easily and ways we try to make things memorable for the children.
If you know me at all, you know I love to make things pretty without spending too much time. I just think it makes people more comfortable when you keep it simple. Simple can be beautiful, right? I love having friends stop in for a quick breakfast. One hour of quality time in a quiet environment beats an entire night out at a crowded and loud restaurant.
Tip #1: Clear off a Piece of Furniture
Find a piece of furniture close to where you want to spend time and unload the top. Add a yogurt parfait bar and coffee ( or something festive if it's a special occasion). It's so easy to provide yogurt, fresh fruit, and granola.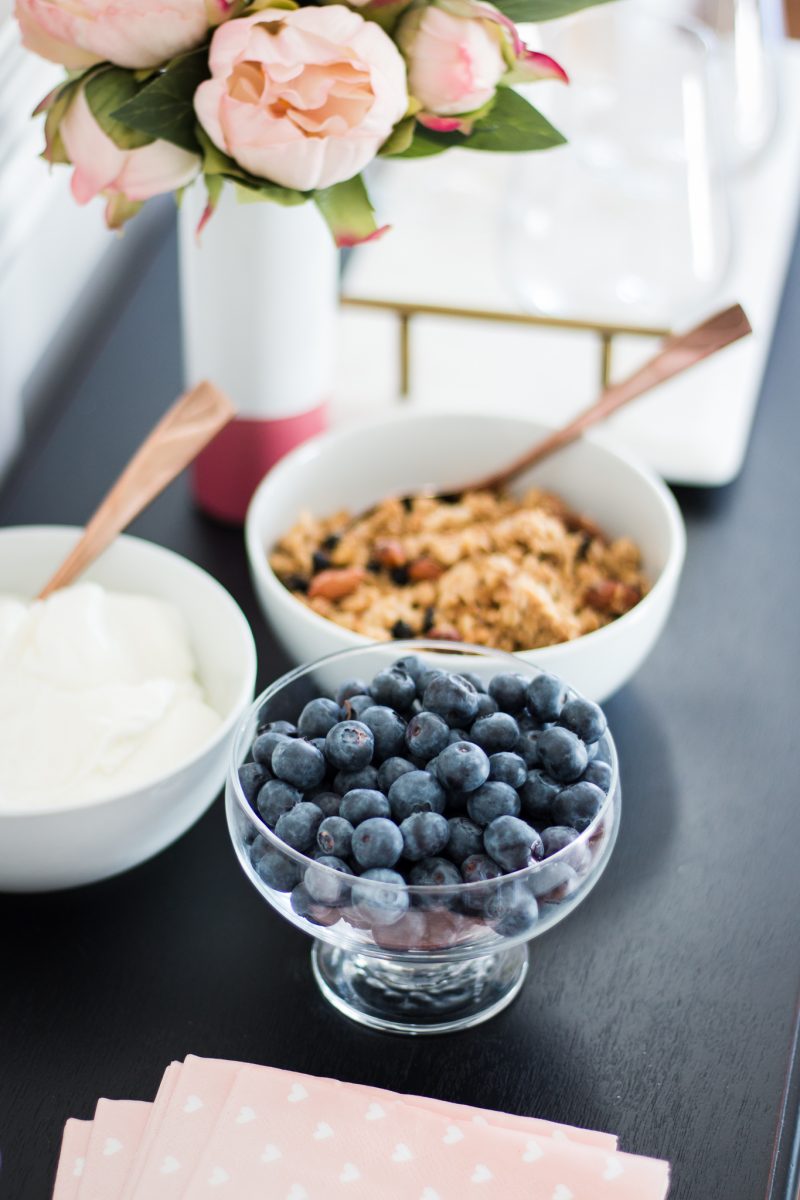 Tip #2: Allow Others to Help
Of course if you are just having one or two friends, it's easy to provide breakfast. If you are hosting your PTA group or book club consider providing the coffee and yogurt and each guest can bring a topping. People like to feel like they are contributing. Plus it cuts down on cost.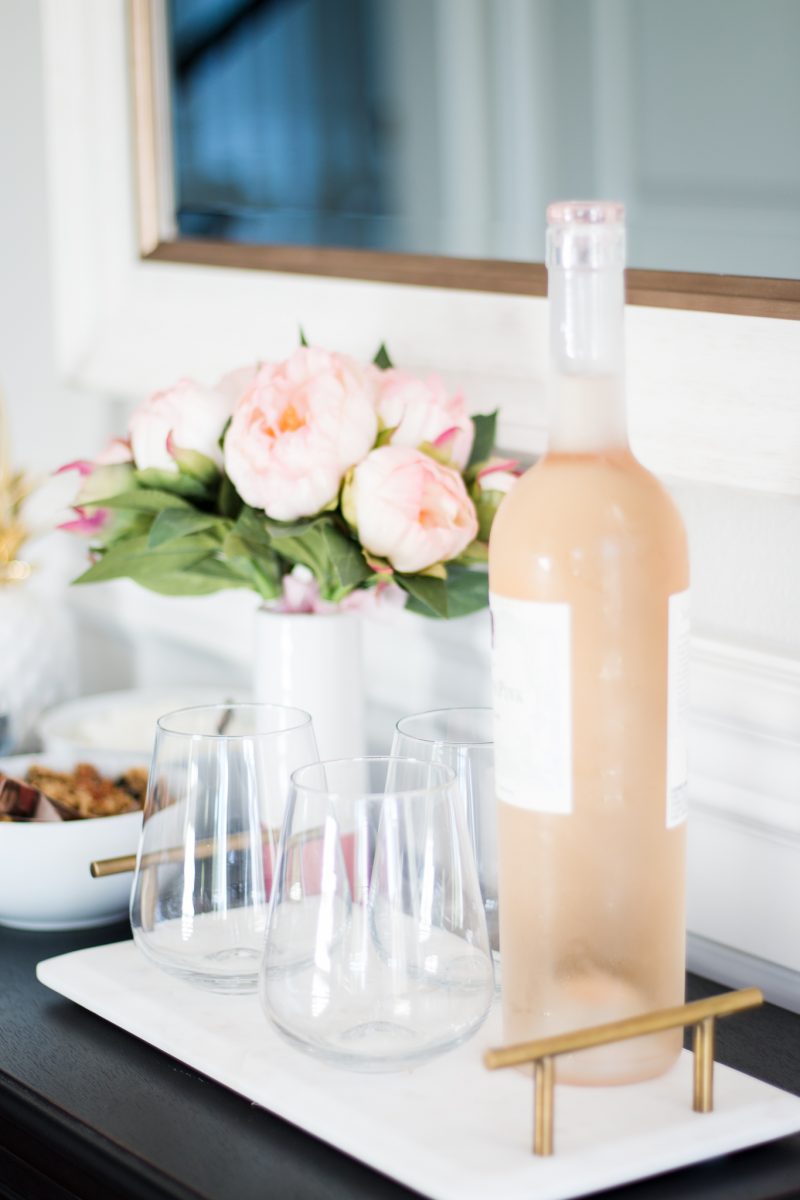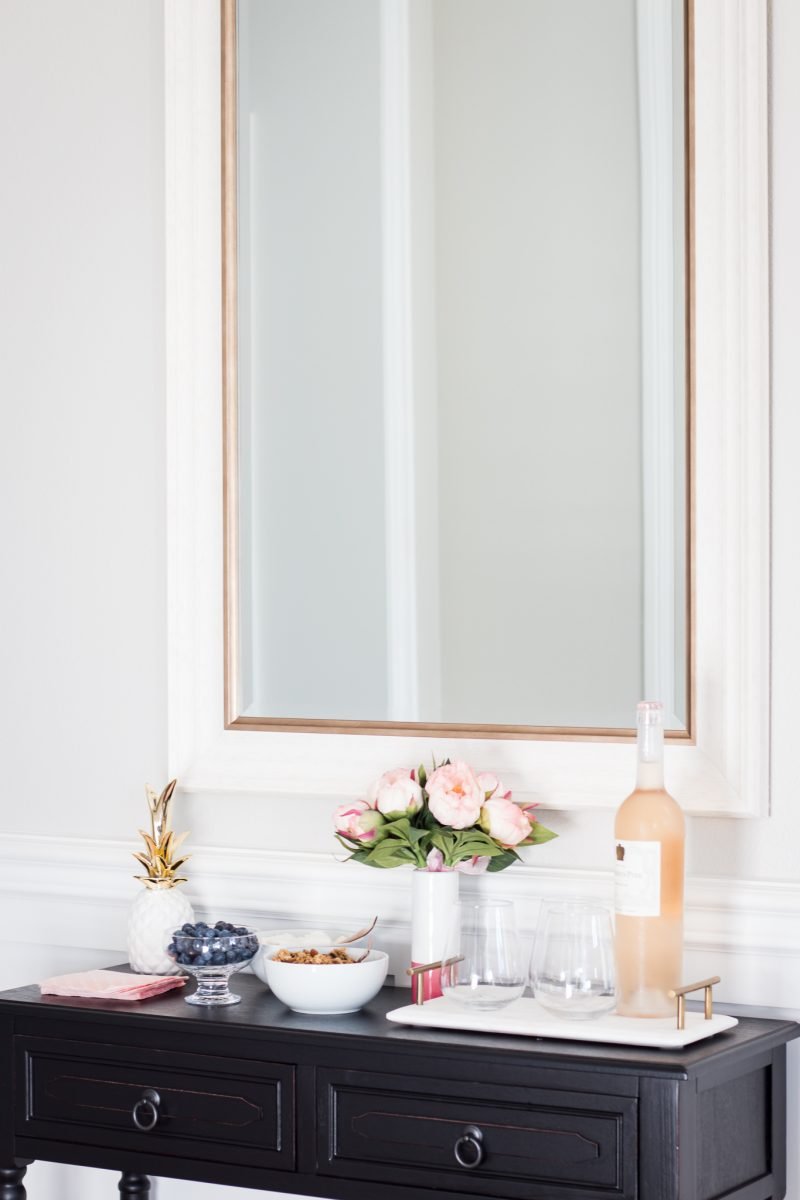 table | pineapple | vase | marble tray
This table sits in our entryway and is close to our living room where we like to spend time in the morning. Just look for a spot that makes sense for your own home. It doesn't always need to be the kitchen.
OUR VALENTINES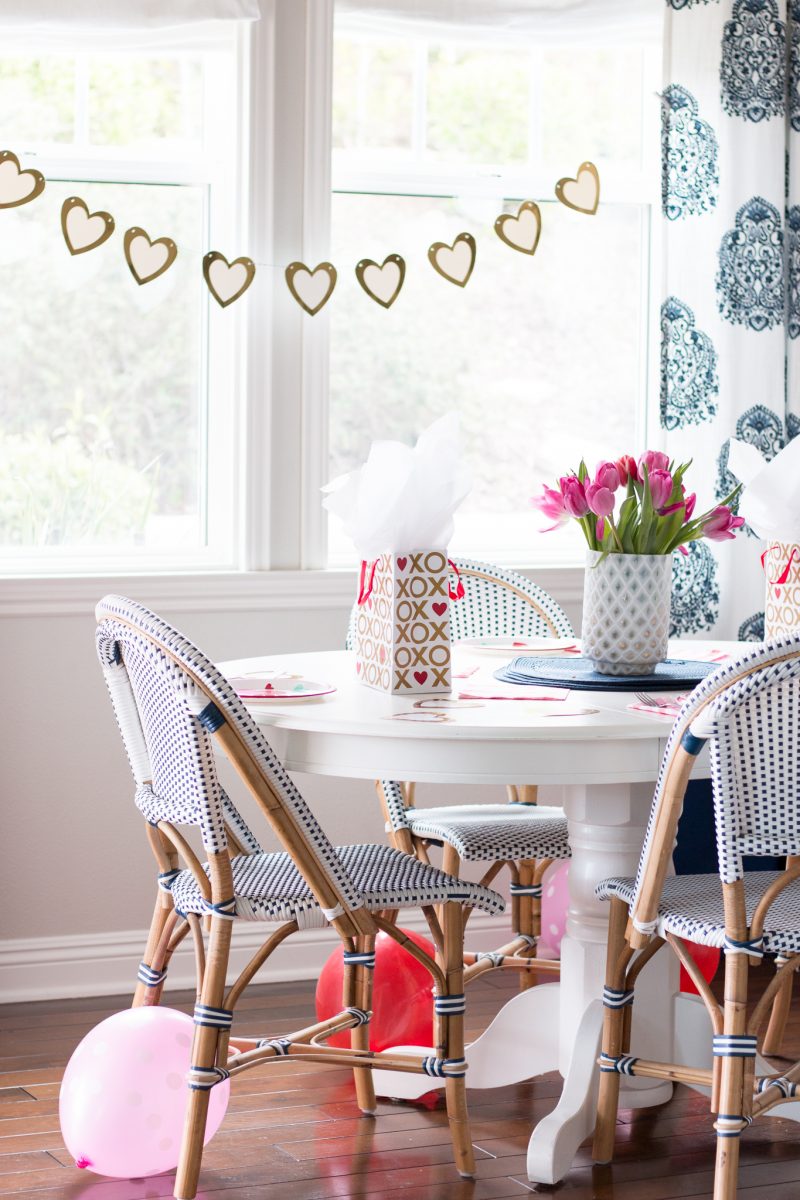 Each night before Valentine's Day we enjoy decorating the breakfast table. It doesn't take much to make the area look festive. I keep a tupperware bin in the garage with extra red and pink decor so I can look through that before buying new. For example, we have tons of leftover balloons so I will toss those in there for next year.
TIP #3: Keep it Simple
I think our favorite tradition is writing special messages to each child and placing them on the table. They love reading the notes and it's really what it's all about. If you are looking for ideas, maybe you can try this for the dinner table. We each write out two notes to each child and it's become something they look forward to each year. I found this gold heart tablet at Michaels. You just punch out the hearts and can hang them as a banner and use them as cards. If you are looking to decorate while the little ones are at school, everything is on sale today.
I hope you have a beautiful day. And if you are cruising along like any other day, you are not alone. I get you! xoxo
More Valentine's Day Ideas: Donut Party | Chocolate Pretzels
Shop the Post