Cheers to Friday, my friends. I hope you've had a wonderful week. Do you remember when I went up to Napa to tour the Sterling Vineyards? Well I have had so much fun partnering with them and wanted to share my holiday entertaining tips for creating an elegant but simple holiday party. It doesn't have to be over the top or a ton of work to invite your girlfriends over and really enjoy a beautiful evening.
This table was set up in less than 15 minutes. When I have my girlfriends over, I really like to have everything on our dining room table. Wine included. I like that people can gather around the table and as a host it's much easier to focus on just one spot. For this table I pulled out my secret weapon. . . the white curtain panel from Ikea. I think I have used this as a table cloth over 20 times now. It's a nice weight and is so long so it will cover any table. Once you have a white backdrop, it's really so easy to pull off an elegant table.
SETTING A SIMPLY ELEGANT TABLE
Begin with a white table cloth
Add texture with a neutral runner (this one is from Target)
Add two floral arrangements
Use white platters for food
Allow the wine glasses to serve as part of the table decor
Add wine and enjoy!
Stick with white serving platters when keeping things clean and chic. These are from Crate and Barrel back when we got married. I use them weekly just for our family or when I entertain. I found an almost exact match here! When I host my girls, we always hang out after dinner so I really only need to set out some yummy appetizer type food. Always nice to have delicious savory and sweet snacks when enjoying wine. The Sterling Platinum wine is my very favorite and we have already picked up another bottle for Christmas dinner.
Shop White Platters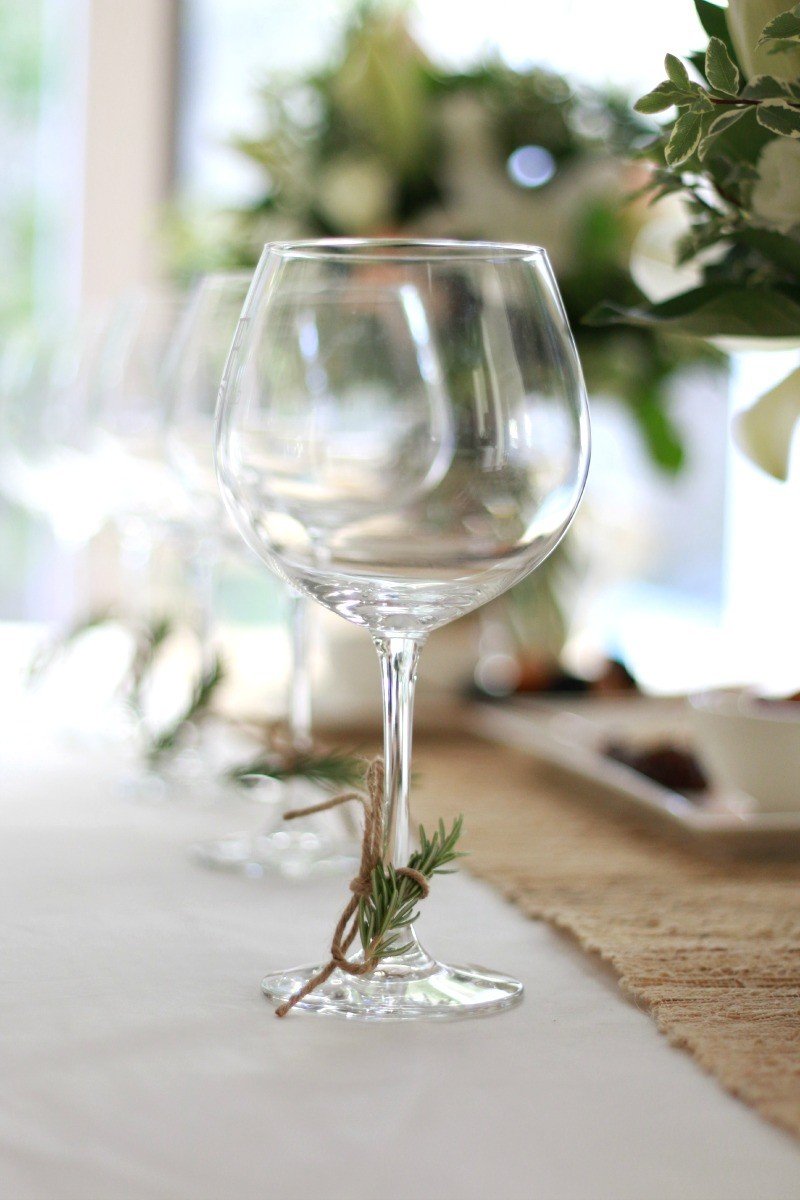 If you are having people over and serving wine, use those wine glasses as decor. They look so pretty lining the table. I chose to tie a bit of rosemary around each one to give them more of a holiday touch. And the green ties in nicely with the flowers. I also added rosemary to a couple of the charcuterie plates.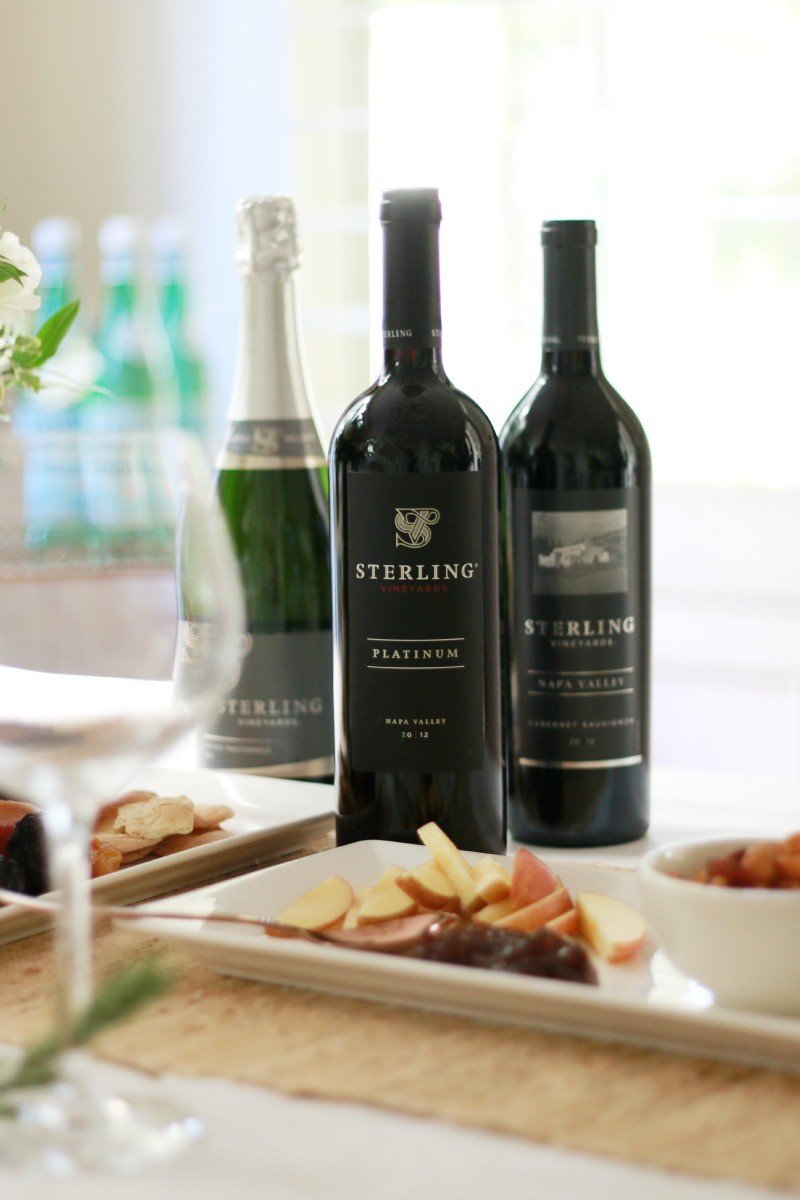 I mentioned earlier that the Sterling Platinum is delicious. It's a bold, sophisticated flavor where blackberry, cassis, and graphite merge with layers of caramel, roasted hazelnuts and black pepper. How can you go wrong with that? It's a treat and pairs so well with the salty salami and spicy nut mixes. It is also a great wine to serve with hard, aged cheeses. If you are serving it with dinner (as we will be for Christmas) it is really wonderful paired with beef, lamb and poultry.
The Sterling 2012 Napa Valley Cabernet Sauvignon is a great balance of intense fruits and well-integrated oak. For a girls night in, this wine is perfect to serve alongside truffle breadsticks, savory flatbread and a grilled antipasto (can be found in a jar in specialty stores). For main courses, this wine is fantastic with braised short ribs or authentic pasta dishes.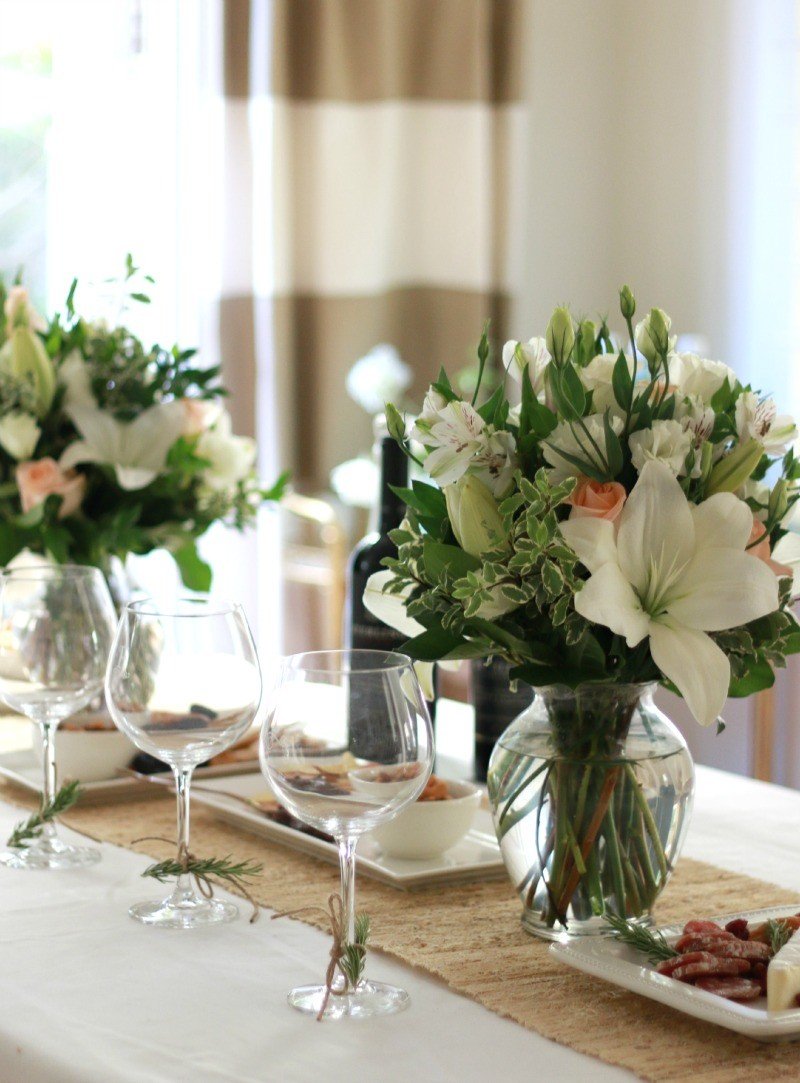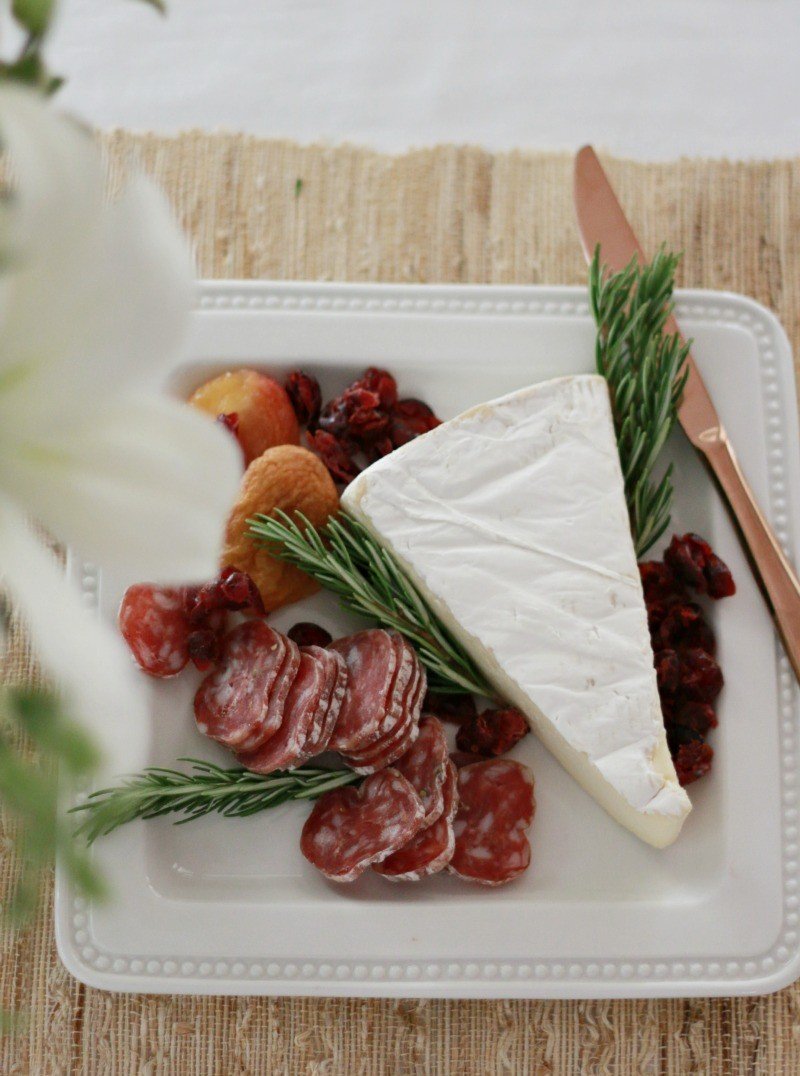 If you are entertaining this holiday season, consider adding dried fruit to your dishes. It adds pretty color that otherwise wouldn't be there. And it's an easy finger food.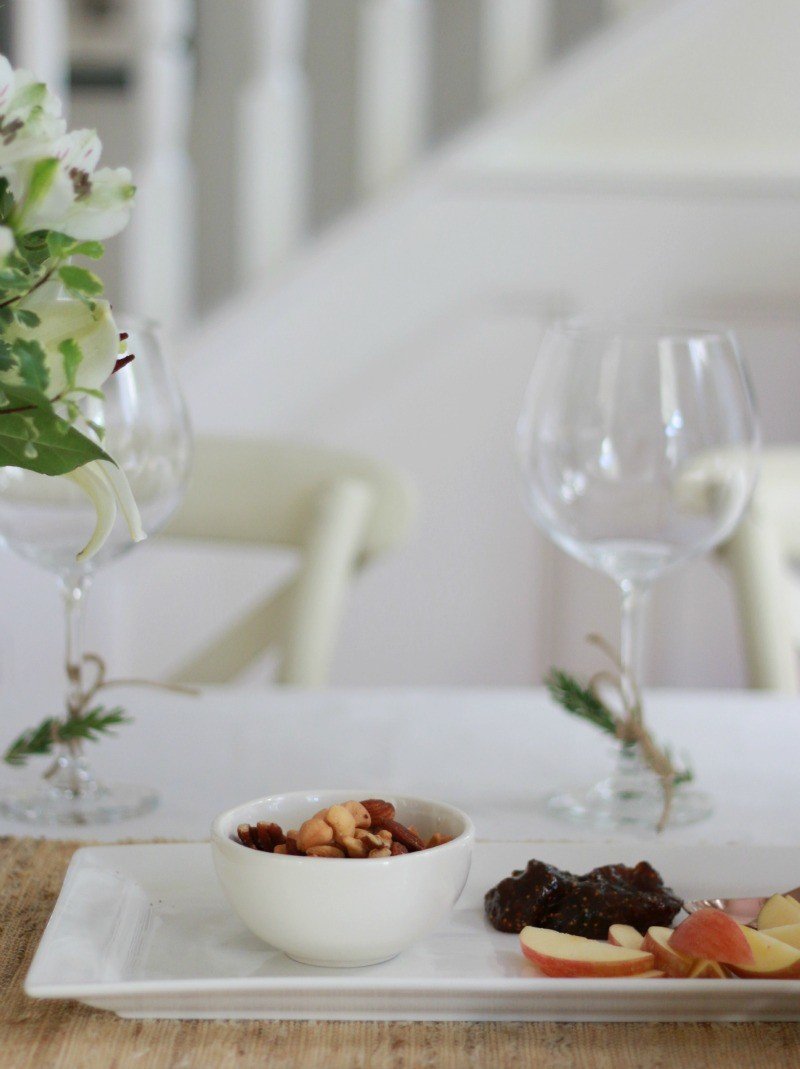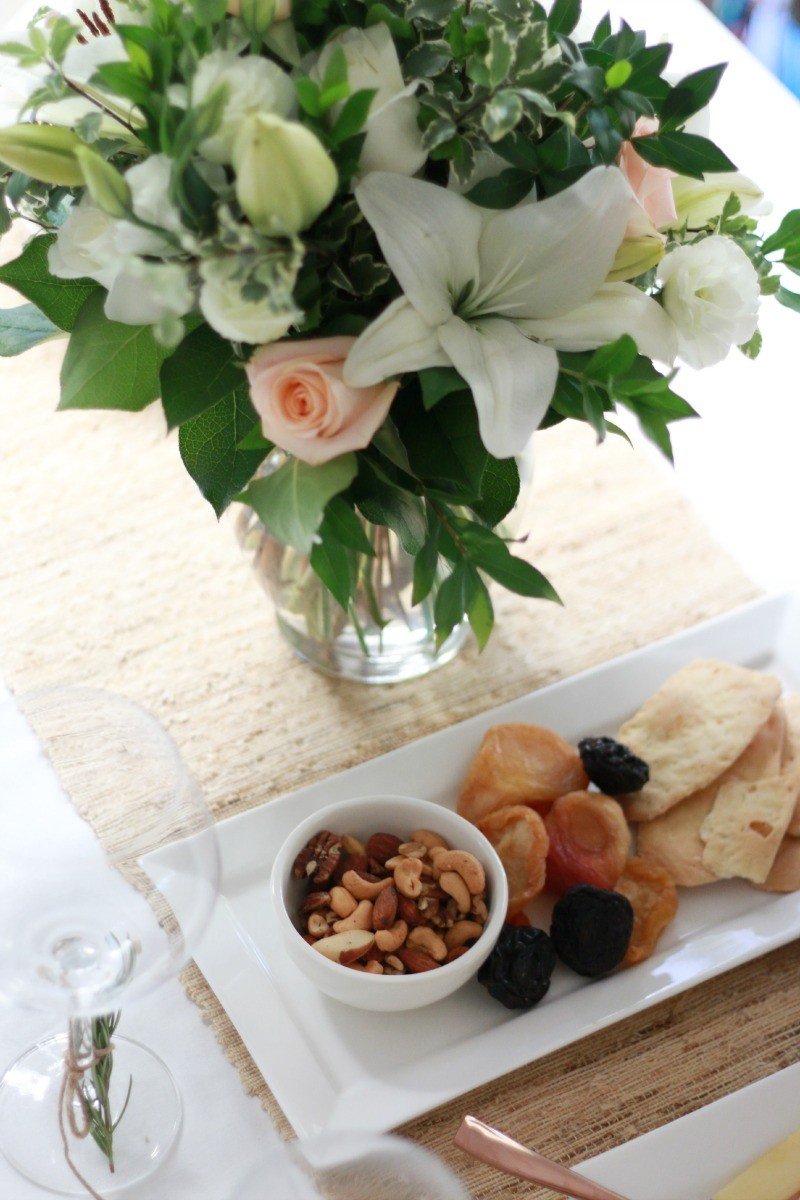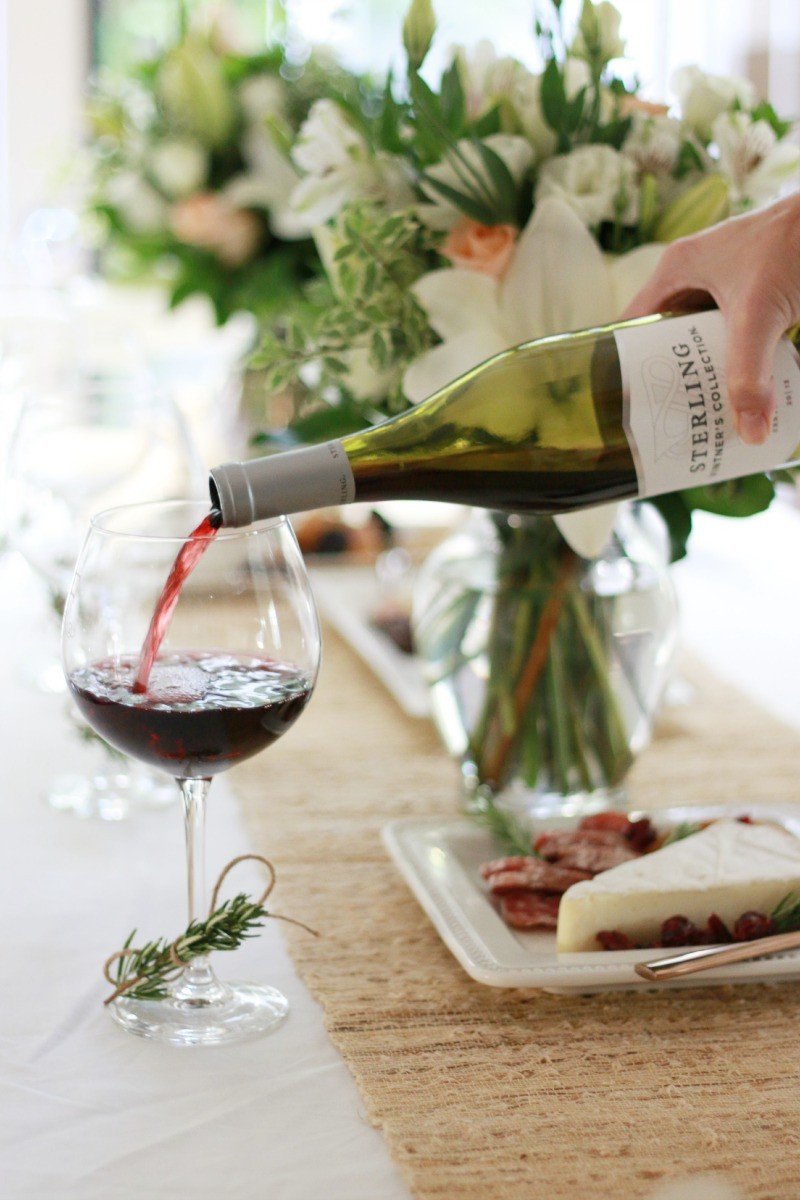 Shop Other Holiday Dresses

I hope you're enjoying this time of year and encouraged to open your own home to friends and family. It doesn't have to be perfect or elaborate to be a really sweet night with friends.
Please note: I am working in partnership with Sterling Wines and I am being compensated for my participation in this campaign. All thoughts/opinions are 100% my own. Wine is intended for those whom alcohol is legal and appropriate. Please Drink Responsibly!