With the holidays sneaking around the corner it's nice to get a jump on creating a warm and welcoming environment for this time of the year. One of the things we love most is baking and having treats on hand to gift or just to have when friends stop by. I teamed up with eBay to share a few home finds that make us feel ready for our favorite time of year. I am also sharing a power cookie recipe that will fly off the plate.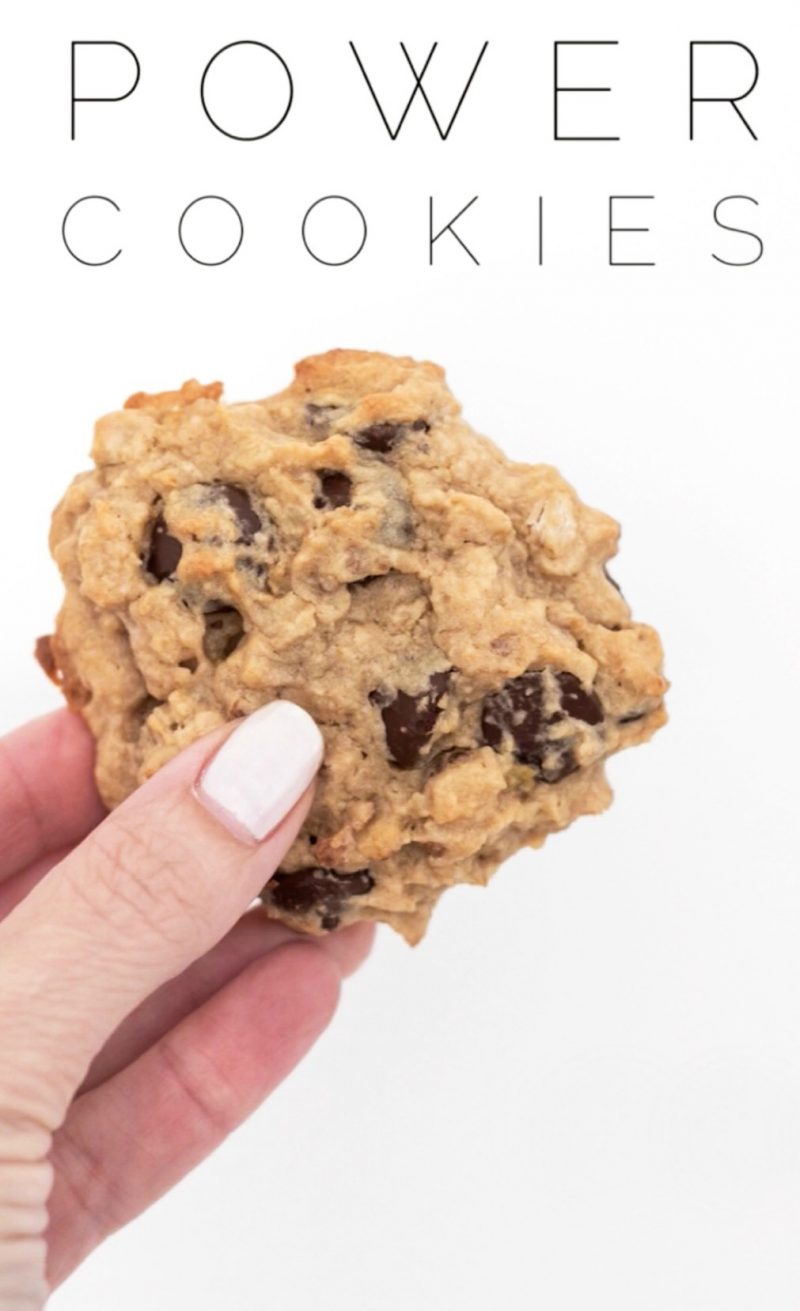 Now let's be perfectly clear. Is any cookie considered truly healthy? This is still a sweat treat but it's packed with some of our favorite power foods including bananas, walnuts and peanut butter (optional). Oh, and dark chocolate which is a favorite around here. It's the type of cookie I don't mind my kiddos grabbing when they head out the door and need something sweet because it's so filling, too. It's also a fun one to wrap up and gift to friends for the holidays or bake for the kids' sports teams.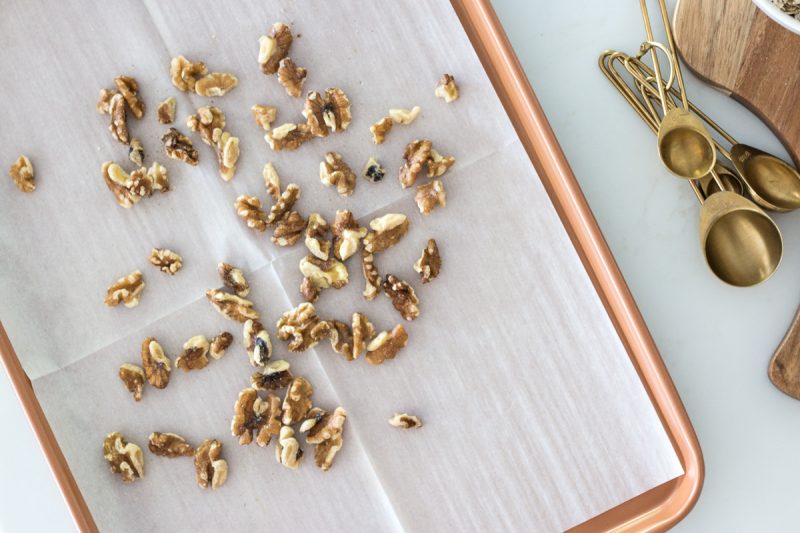 We finally treated ourselves to new baking sheets. It has been years since I've bought any so these are a welcome addition to our holiday kitchen. The copper had me at hello. They are non-stick but I still love to use parchment paper. The set of two trays arrived just three days after ordering them off of eBay. The nice thing is that almost 90% of the items are "buy it now." Perfect for this rather impatient girl.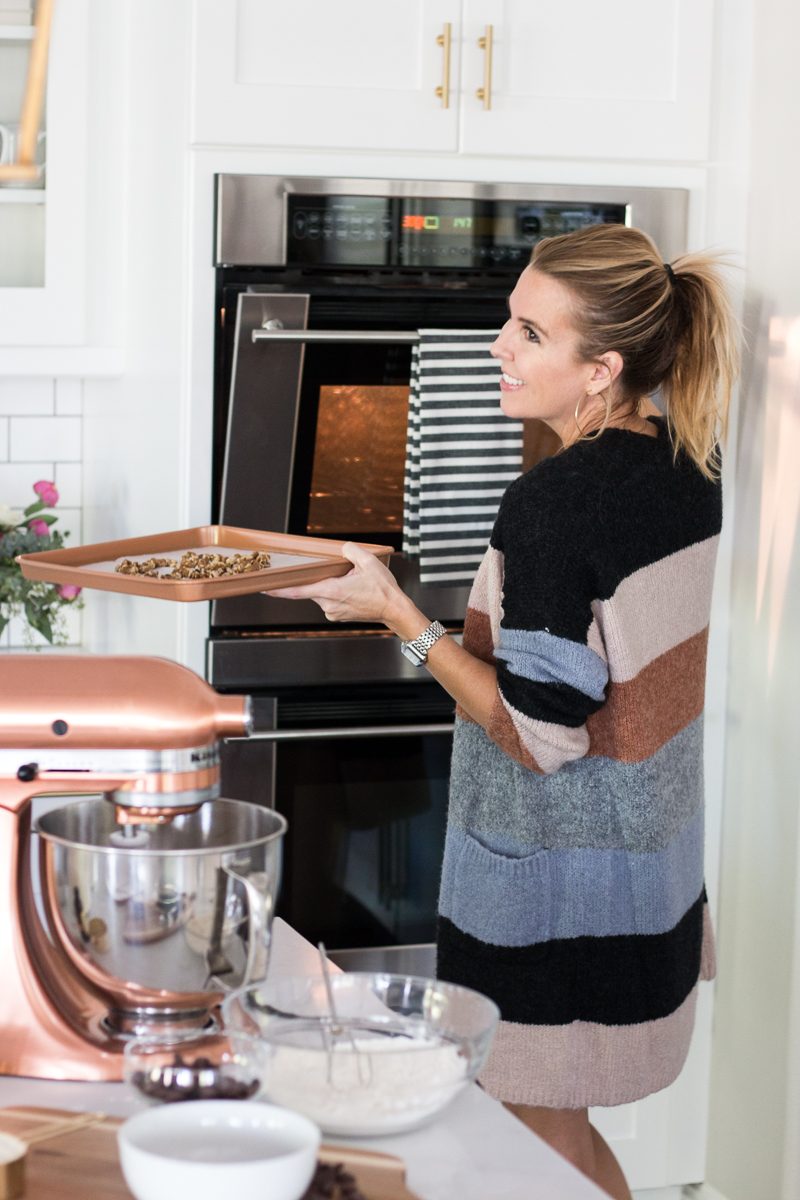 One of the tricks to this recipe is toasting the walnuts prior to adding them to the cookie dough mixture. So yummy. And so good for you. We've only had this mixer for about a year or so and I can't believe we went so long without one. It's changed the way I look at baking. So much easier and so much more fun. My daughter loves to use it, too. If you aren't sure you'll use it a ton or afraid to take the plunge a manufacturer refurbished model is ideal. Plus it's a HUGE savings. When you are shopping eBay just choose "used" as a filter to see the options for the refurbished items.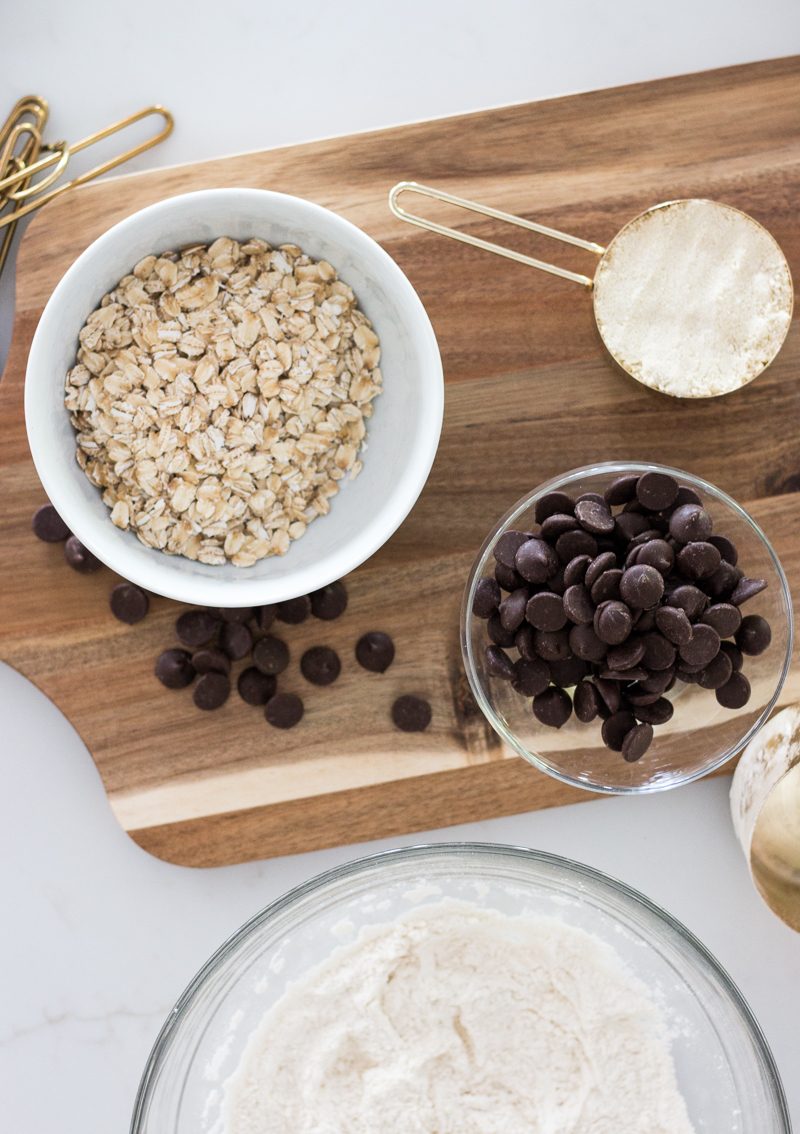 Power Cookies
Ingredients
1/2

cup

walnuts, chopped

1

cup

all purpose flour

1/2

cup

whole wheat flour

1/2

tsp

baking soda

1

tsp

kosher salt

1/4

cup

butter, room temperature

1/2

cup

peanut butter

1/2

cup

sugar

1

large

egg

1 1/2

tsp

vanilla extract

1/2

cup

mashed banana, overripe is great

1

cup

dark chocolate chips

1

cup

rolled oats
Instructions
Cover pans with parchment paper. Toast walnuts in preheated oven for 5 minutes. Cool and chop. This an be done ahead of time and set aside.

Whisk all-purpose flour, wheat flour, salt, and baking soda.

Beat butter (room temperature), peanut butter, and sugars until light and fluffy. Add egg and vanilla. Beat until combined. Add banana and mix until combined.

Slowly add the flour mixture until dough is combined. Add walnuts, oats and chocolate chips.

Place on cookies sheet and be sure to press them down a bit. Cookies remain thick while cooking.

Bake for 12 minutes or until edges begin to brown. Do not overcook. Cool for five minutes and then remove from pan.
*If you are looking for a gluten free option, I found this recipe for you.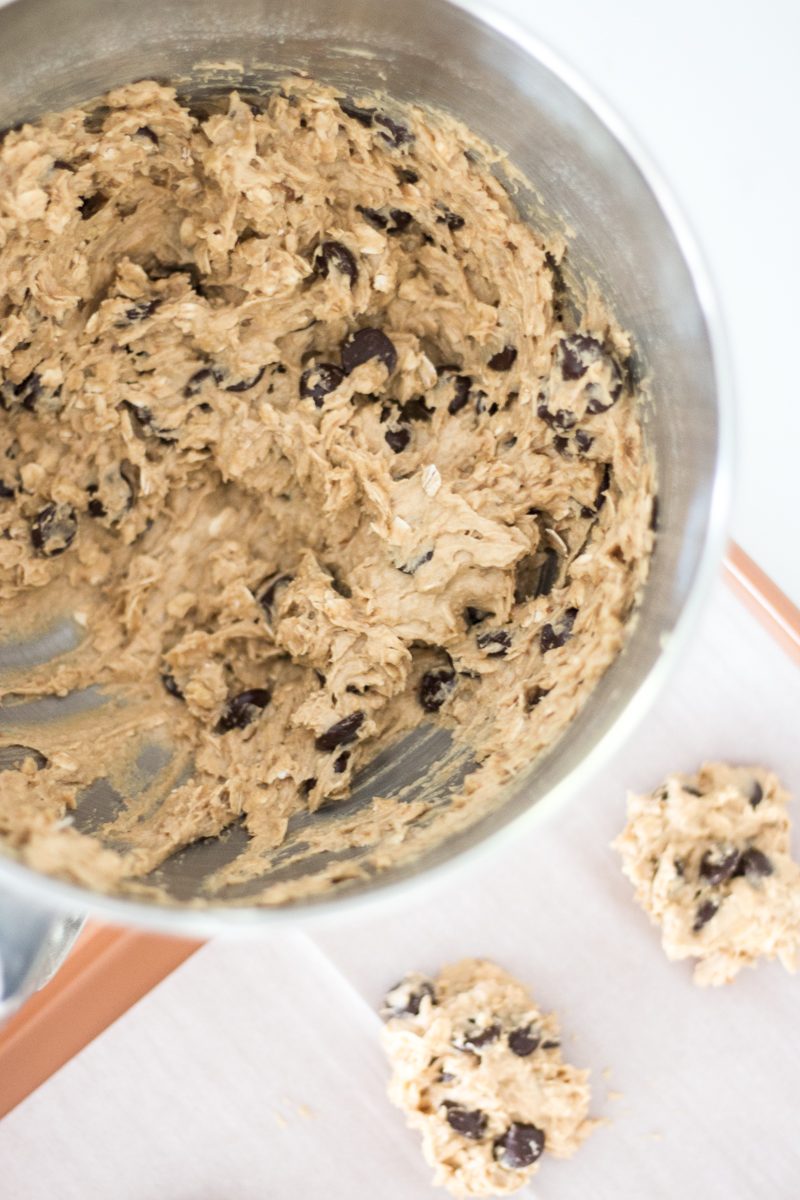 We all know you shouldn't eat raw cookie dough. But this cookie dough is the best you'll ever taste (not that you should, lol). The mix of bananas, rolled oats and peanut butter is way too good. I smash them down a good amount before baking because they do not spread out much.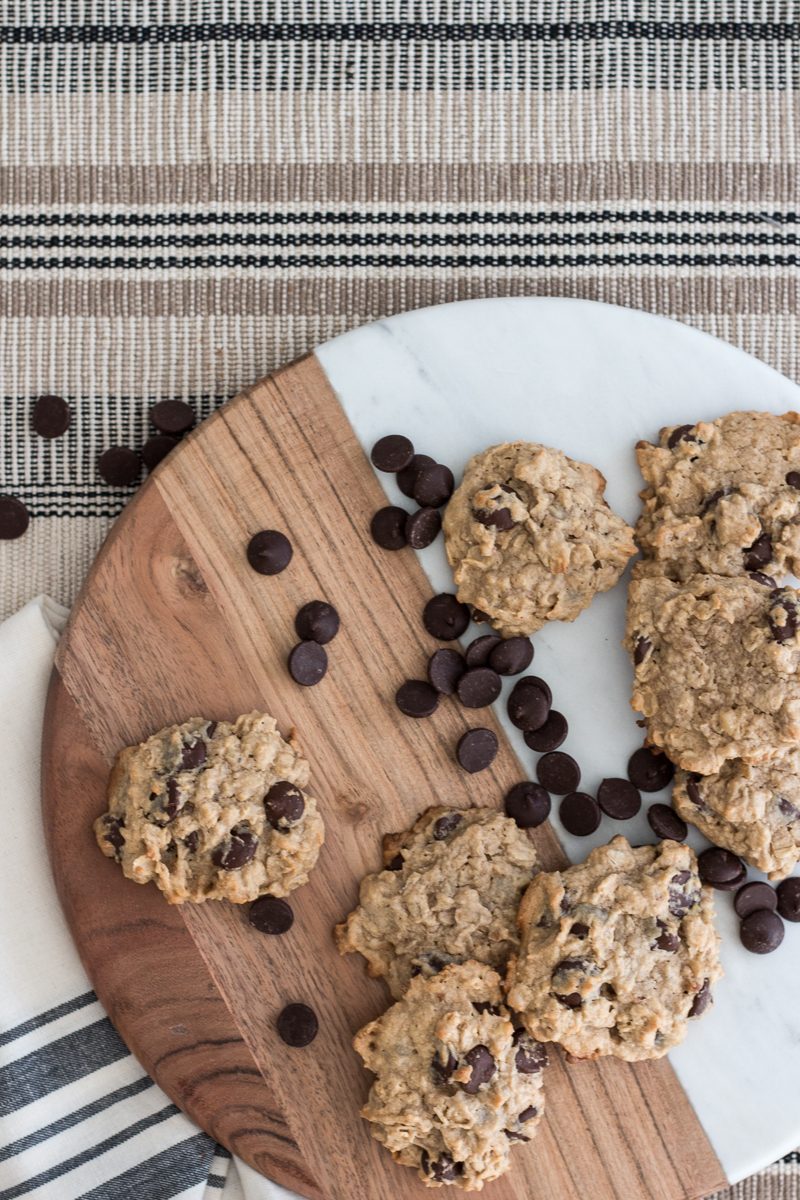 HOLIDAY GIFT IDEAS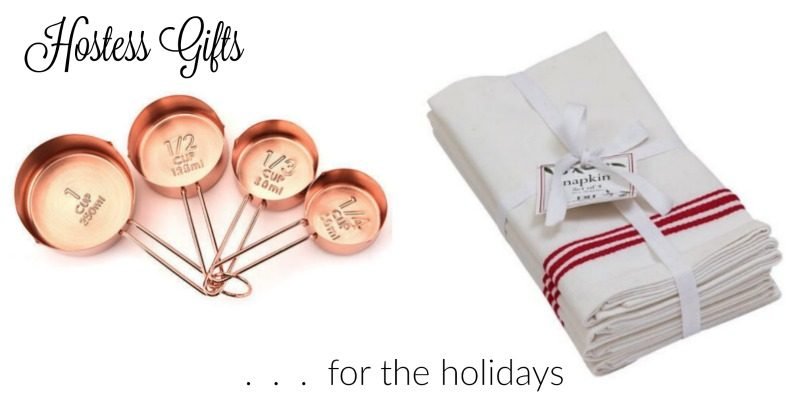 This time of year is perfect for gifting kitchen finds. I love the idea of a bag of cookies tied up with a bow and these measuring cups attached. We use our set like this every time we bake. A cute set of napkins and a sweet treat are a nice hostess gift idea, too.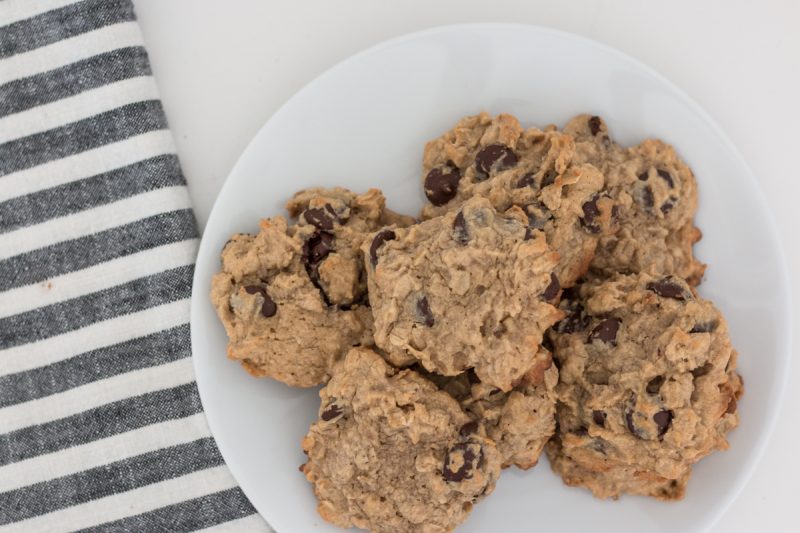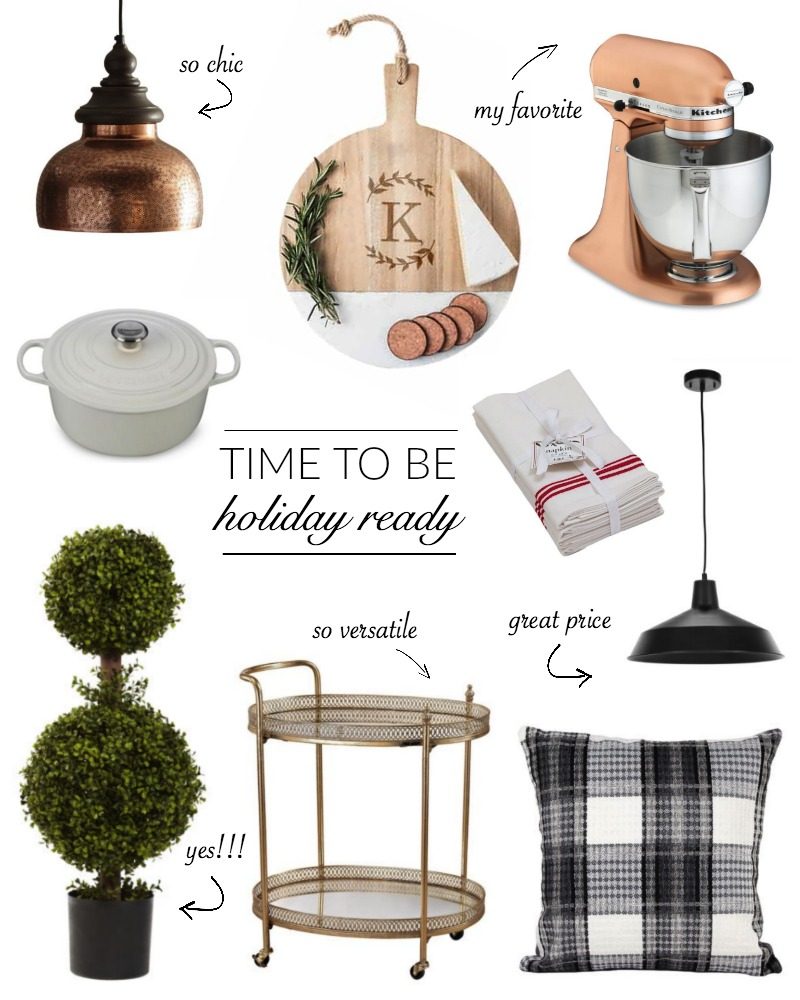 Are you ready for the impending holiday season? I rounded up some of my favorite eBay home finds. We've had this bar cart for years and love it. On a regular basis it hosts our school supplies but during this time of year it transforms to a go-to hosting station complete with a hot cider bar or hot cocoa station. A bar cart is such an easy, small space to dress up for a season. You can create something special on it and suddenly you look like you've got your act together.
MAKE YOUR HOME HOLIDAY READY

To shop any of the home finds above just scroll through the images and click. Each one has me excited for the months ahead.
Coupon Code
To receive 10% off of everything (up to $100) use the code: PICKUPTEN and see the terms & conditions here. 
*Proud to partner with eBay on this post. Affiliate links used.