Tis' the season for hot cocoa and all things cozy. Setting up a special spot to create a warm drink has become a tradition during the holidays for us. In fact, the kids are always the first to remind me it's time to do just that. Today I've teamed up with Walmart to share our hot cocoa bar and gift ideas that are not only useful but versatile, too. I hope it helps you think outside the box this holiday season.
A SWEET TREAT STATION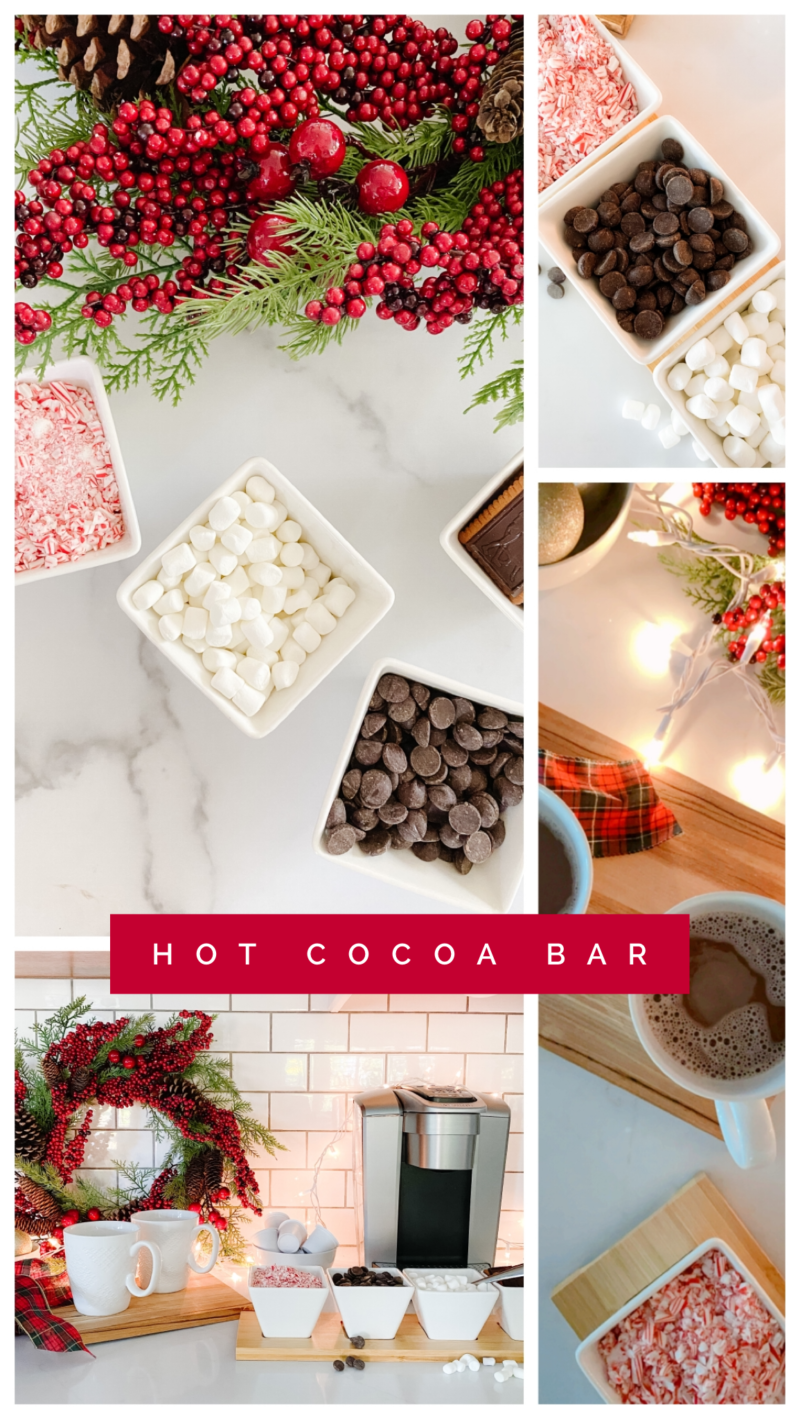 This tradition has become especially fun when the kids invite friends over. I stock up on toppings so that when them mood strikes we can set everything up. A bag of each type of treat lasts me the season because they really only need a couple of things to top off their hot cocoa.
INSTANT HOT DRINKS
You know my philosophy. You don't need to go overboard with anything. Keeping things simple but festive is always a good idea. This year I pulled our Keurig coffee maker from our pantry to our kitchen. I added the berry wreath and some twinkle lights. The Keurig is great for a drink station like this. Everyone can grab what they like.
THE DETAILS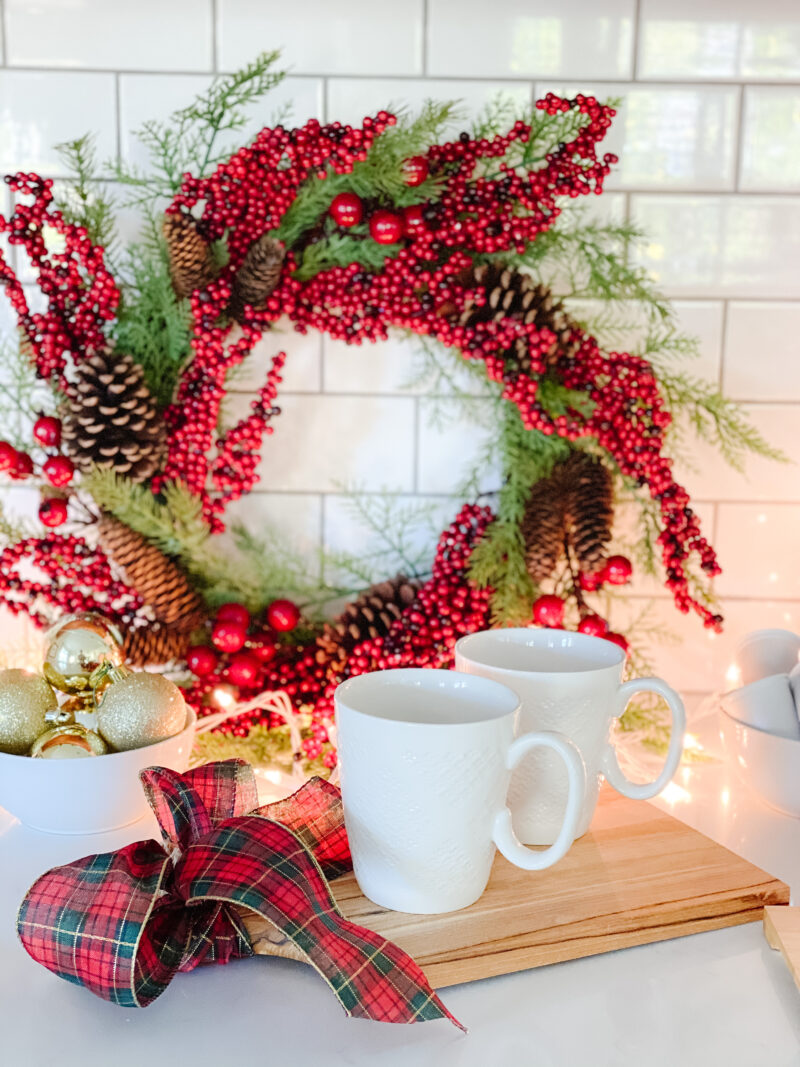 This sweet cutting board is beautiful. It's perfect for everyday use or for setting out your mugs.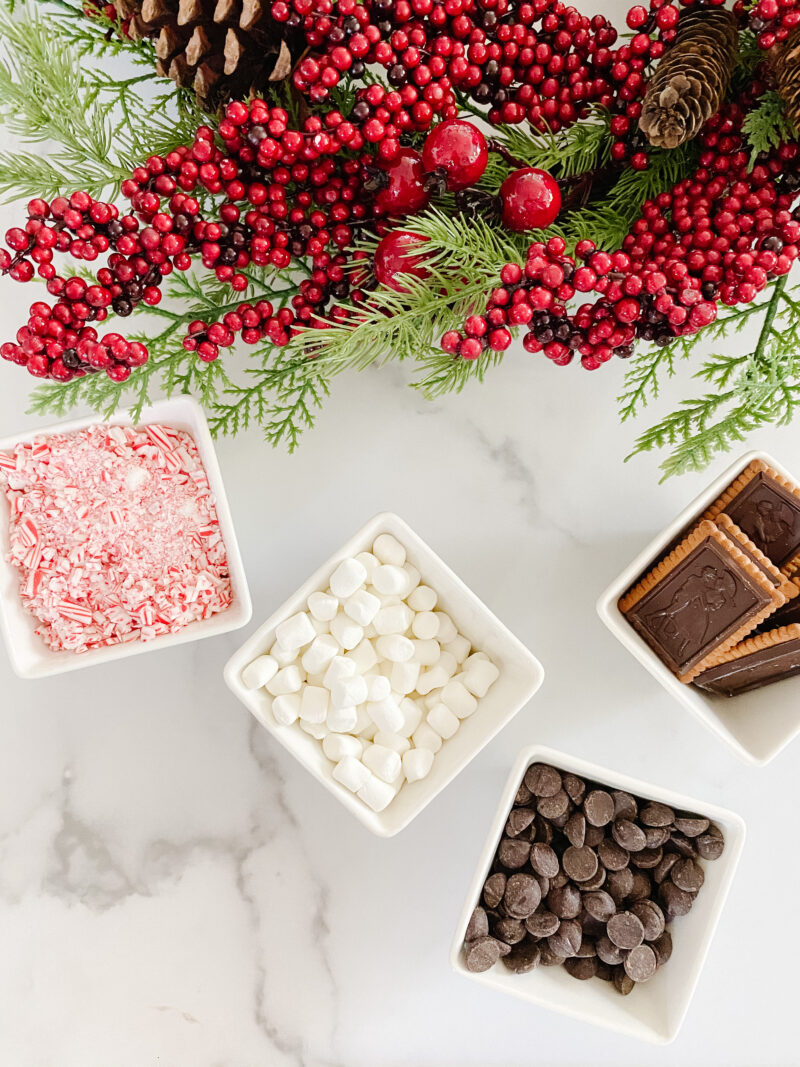 This year I bought this condiment server and I love it. It's fun to keep them all lined up on the bamboo tray or set them out all on their own. Nice for putting out appetizers for the family, too. A really great gift idea.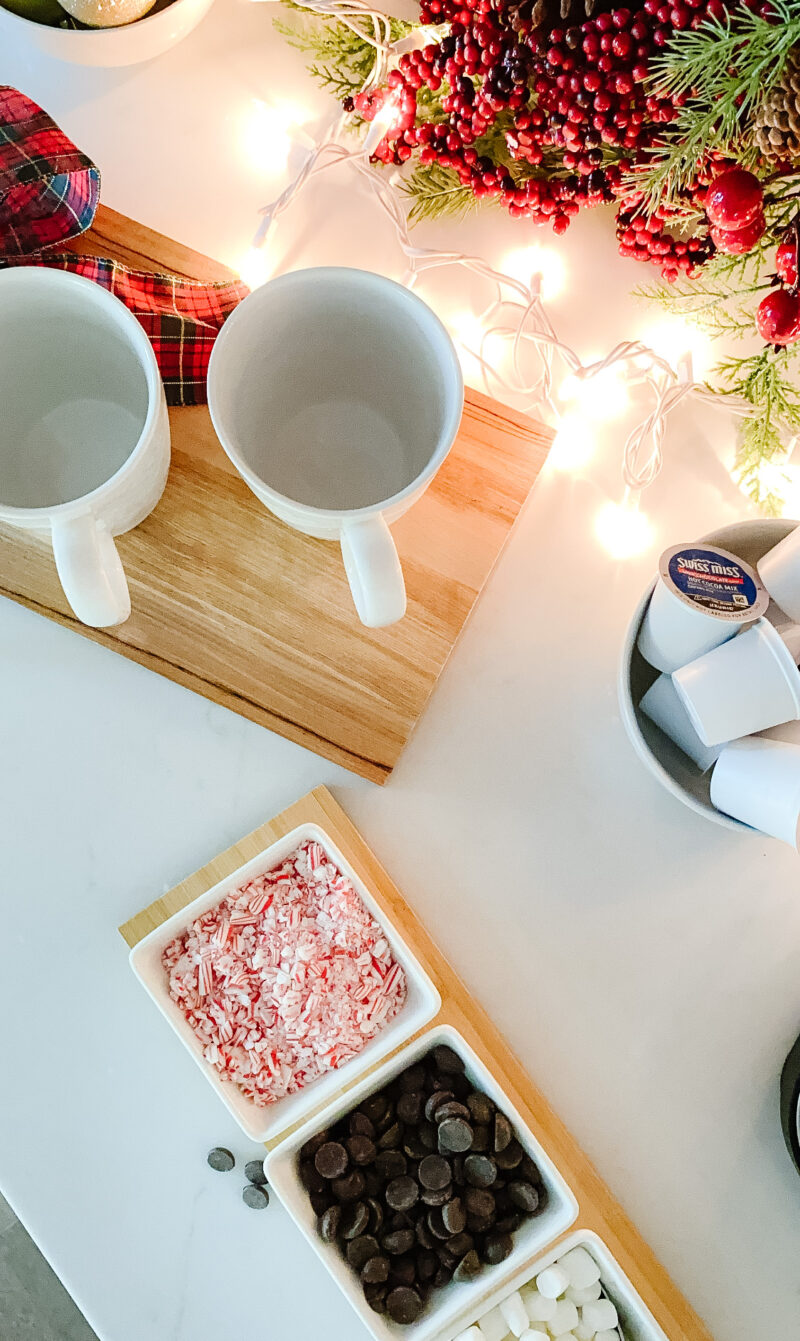 GIFTING IDEAS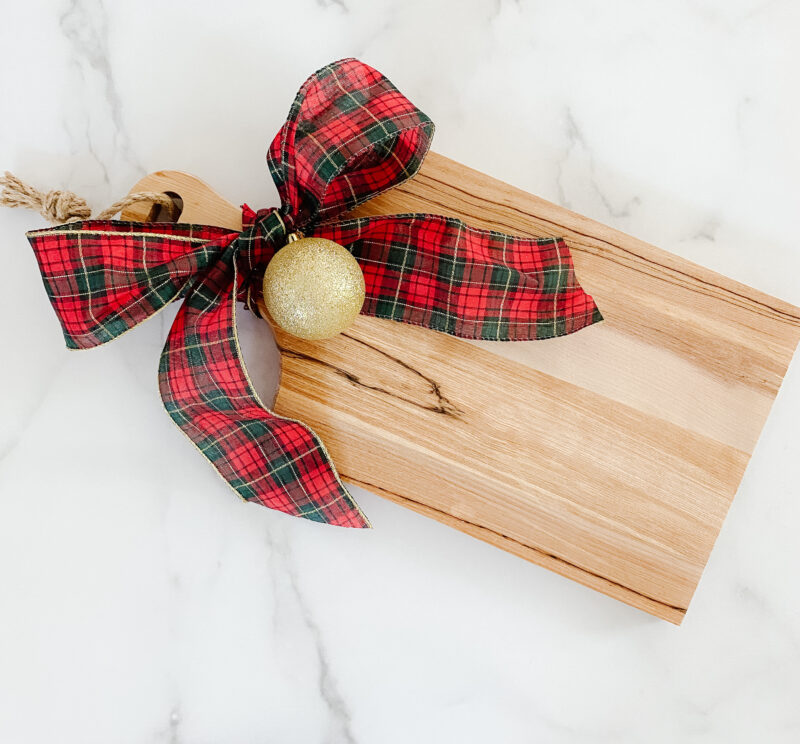 I also like the idea of tying a pretty bow around the cutting board and gifting it this season. They would be great for teachers or neighbors. You could even attach a favorite recipe. Plus it's under $20.
shop the hot cocoa bar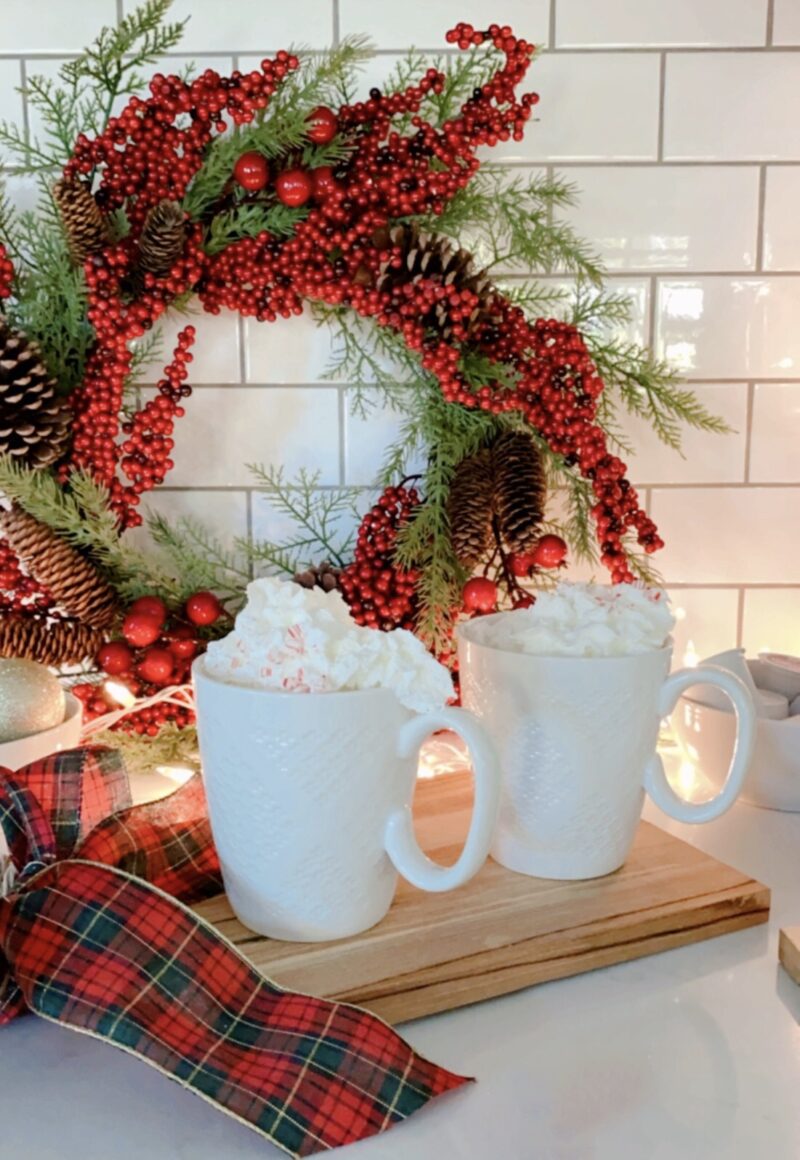 We've had these mugs for years but I love these festive red mugs. Whether it's a coffee bar or hot cocoa station, it's a fun way to bring the joy this time of year.
By the way, this wreath is beautiful. Walmart always pulls through with the holiday decor. If you are wanting to add a festive look, this is a great way to do it.
APPETIZER, ANYONE?
If you are looking for another versatile gift idea, this Lazy Susan serving tray is super fun. You could easily use this for your hot cocoa toppings or for a dessert bar. We have been using it for afternoon snacks. My secret is grabbing things from the fridge and setting them out at the witching hour. A few snacks around 4:00 pm go a long way in this house.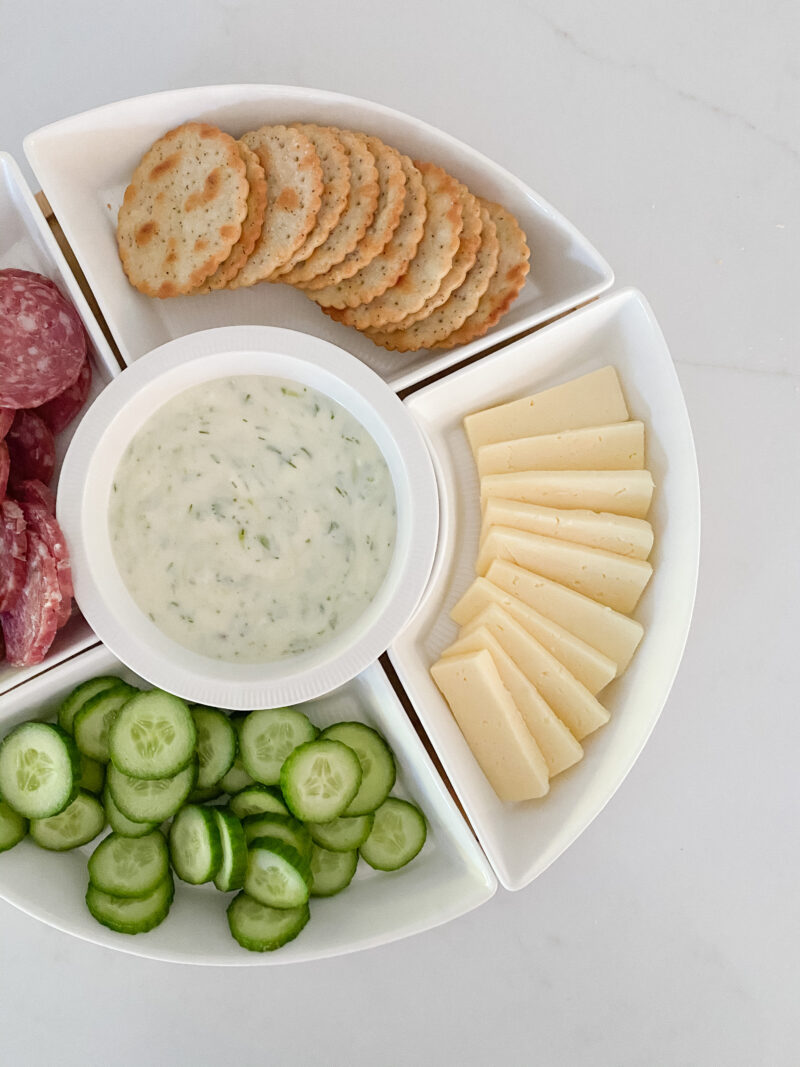 My son is already requesting we use this on our table for taco night. Just might have to give that a try. I love pieces that have more than one use. And if you don't need the center dish you could always place a candle in that spot.
HOLIDAY GIFT IDEAS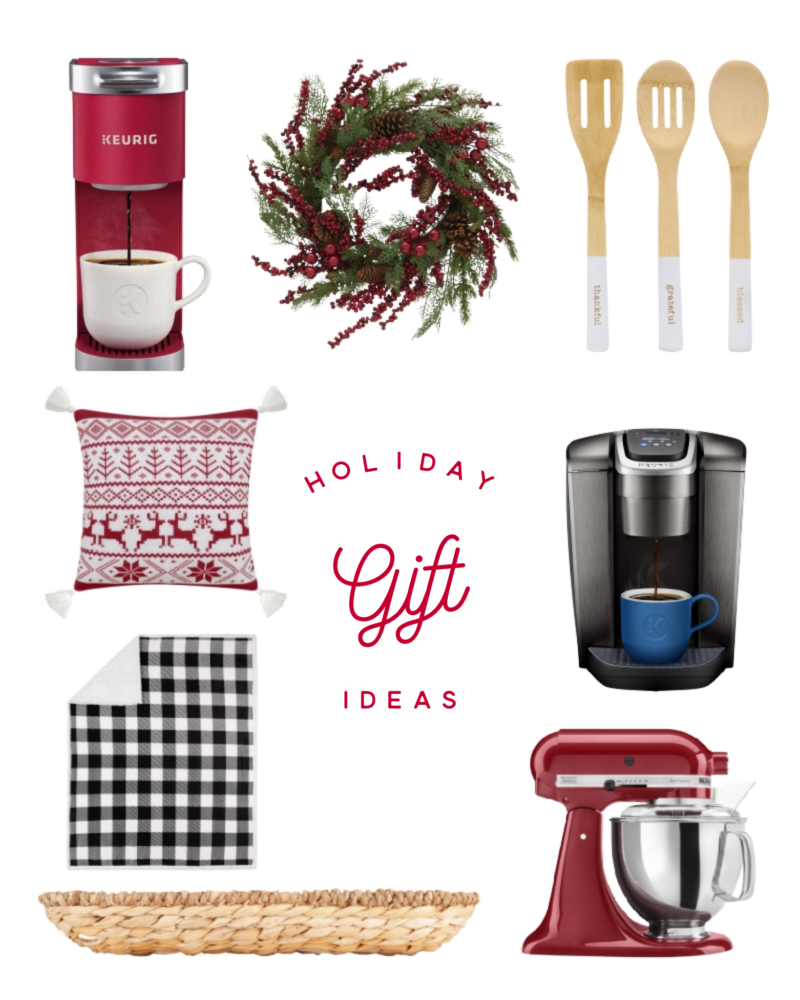 A few more fun gifting ideas. Do you remember this throw? We have two in our teen space and love them. They are beyond soft and wash and dry beautifully. We also pull out these pillows for the holiday season. This long basket is beautiful on a table with simple gold ornaments or pinecones.

I like that Walmart has such quick shipping. Or you can order online and pick up in store which is super convenient. Hopefully this gave you some fun ideas for gifts that are not only darling, but super useful, too. Cheers to hot cocoa season.