Hi, all! I am knee deep in One Room Challenge projects today and have so much to show you on Wednesday. We have made some major progress in our son's room. In working on the room, we took down our son's curtains and I realized I had implemented a little trick that may be helpful to you. Have you ever wondered how to keep curtains from sliding?   It's so annoying when they become ungathered.  It often happens with the lightweight curtains where drapery hooks are not being used.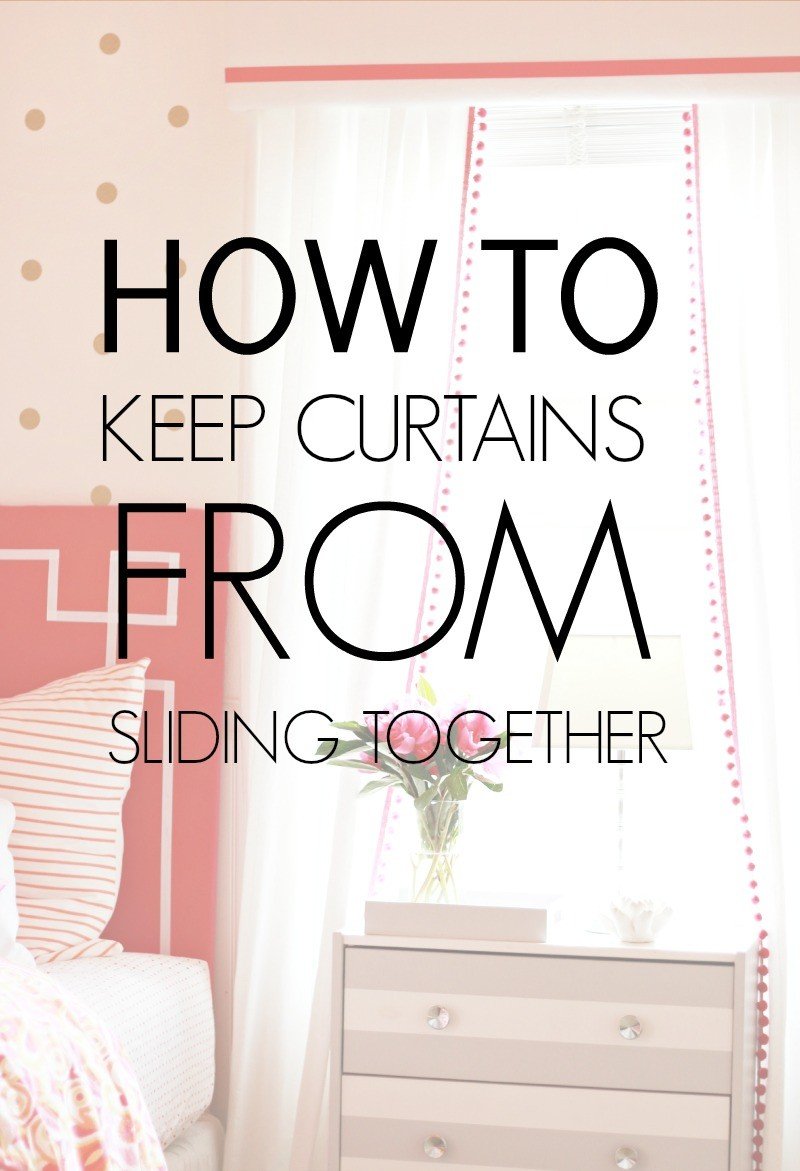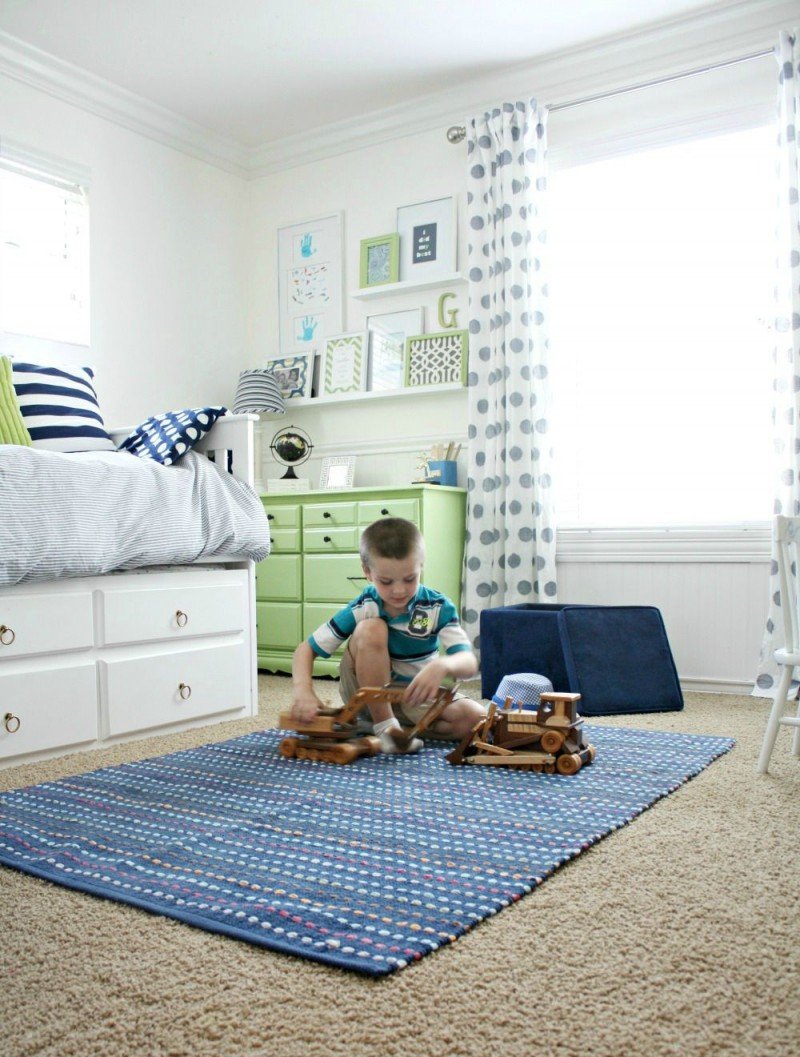 You can see above that the curtain panels are in place and have a pretty gather to them. Well you can see below that when I took them down, there is a string through two of the loops. It's as easy as that. In all honesty, I had completely forgotten that I had done this and was like, "What the heck is this?" when I removed them from the rod.  Unfortunately these drapes are no longer available at Ikea.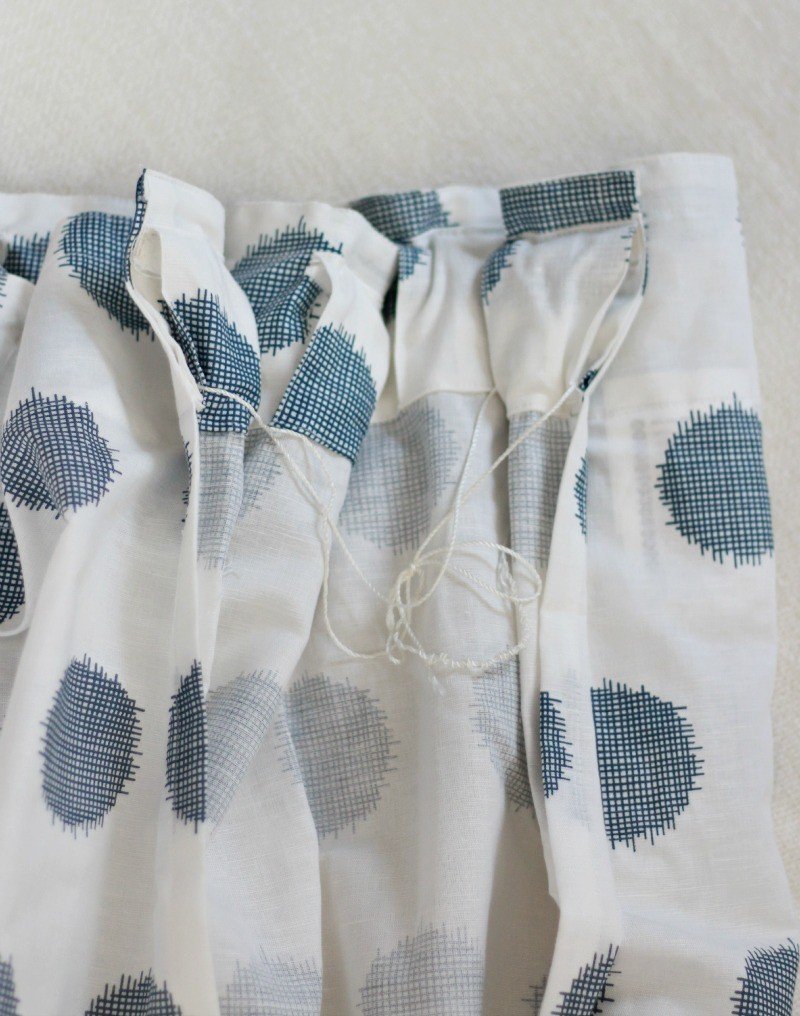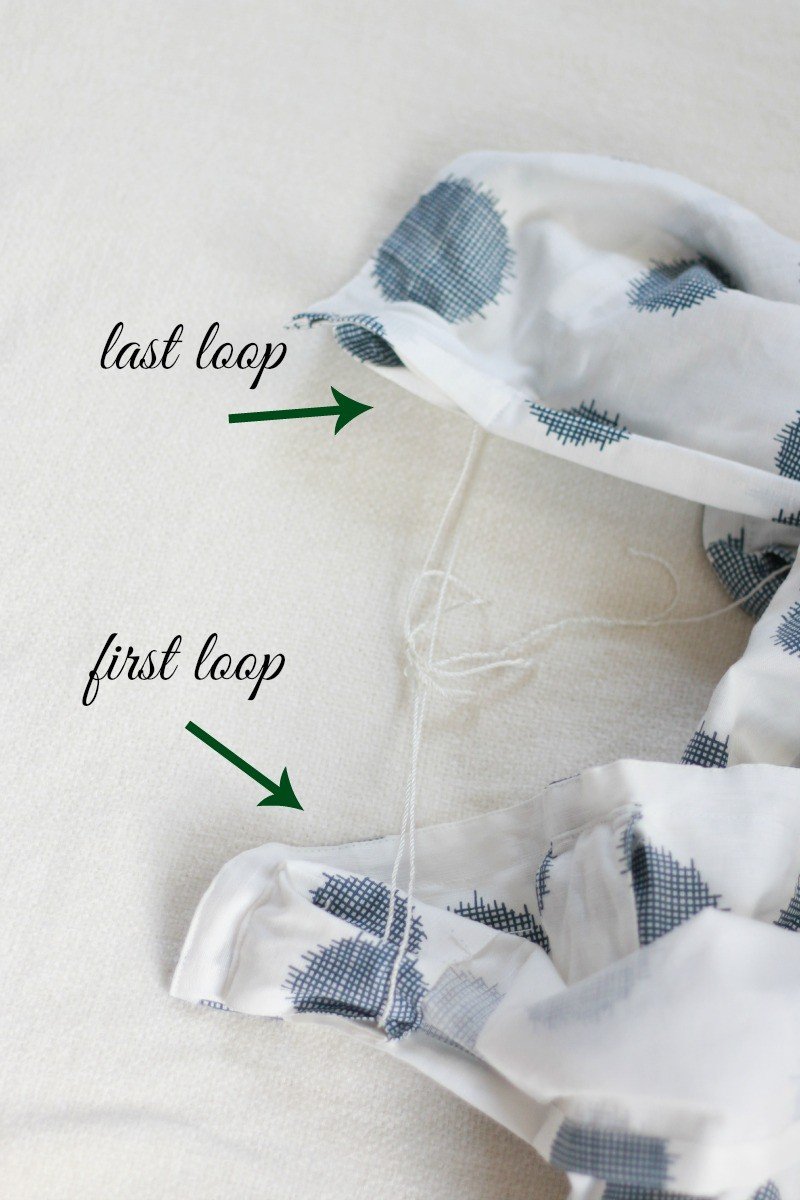 So I did this when they were already hanging on the rod! I climbed up on a ladder and put the string through the first and last loops and tied it together so that they would stay in place and look gathered. You don't even need to take them down!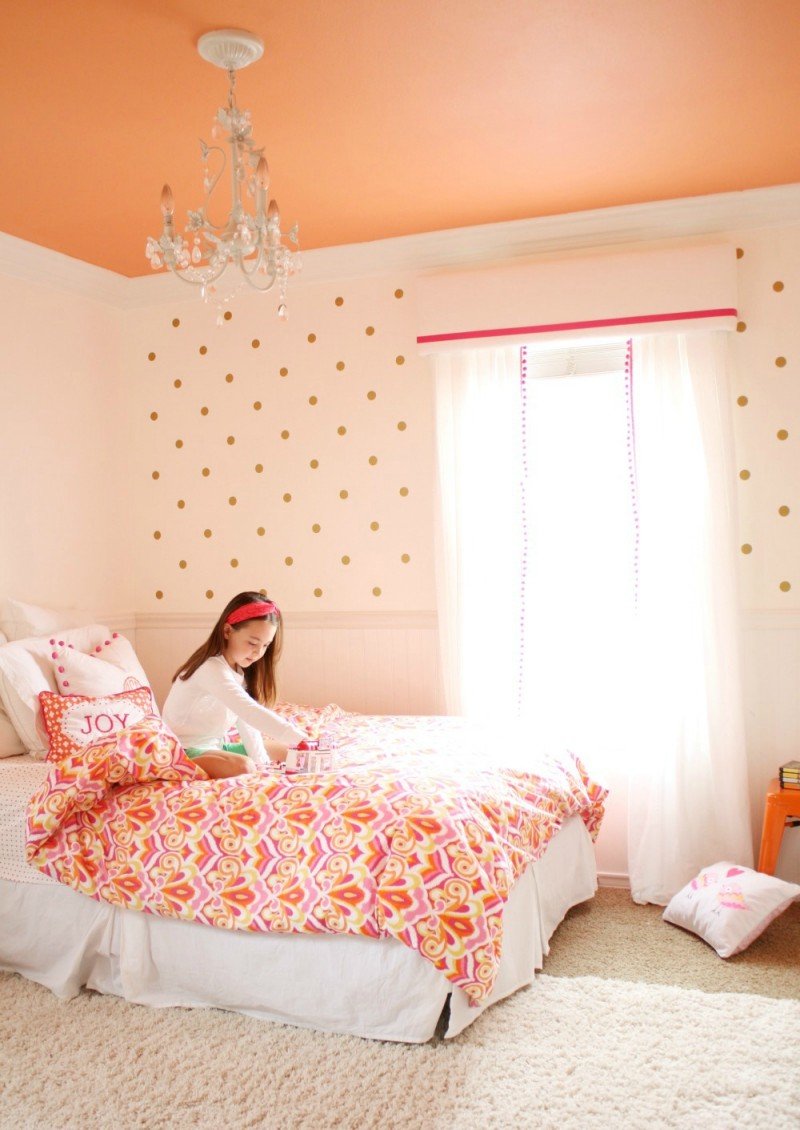 more of my daughter's space | pelmet box tutorial
I used the same trick for my daughter's window treatments. These are white drapes from Ikea that I added pom trim to. They kept sliding together so once I again I slipped string through the loops and tied it. Now they stay put! Of course this is for window treatments you do not plan to open and close.
I think my girl Chris turned me on to this trick years ago. Do you all know her? She is one of my favorite people ever! She did it with the curtains off of the rod and I was much too lazy to take them down!
I'll be back tomorrow with an It's a Date Wedding Style post. Hope you'll pop back in. And now back to some painting in my son's room. So excited to show you!!!