We recently added a butler's pantry to our home and we decided to use Bodbyn IKEA cabinets. More about that choice below. I designed the space wanting to add a large piece of crown molding as well as larger base boards. Both create more of a custom feel. In doing so, we needed to match the gray paint color of the cabinets. Today I am sharing that formula in case you want to consider these cabinets for yourself. Or maybe you just like this paint color and want to use it in your own home.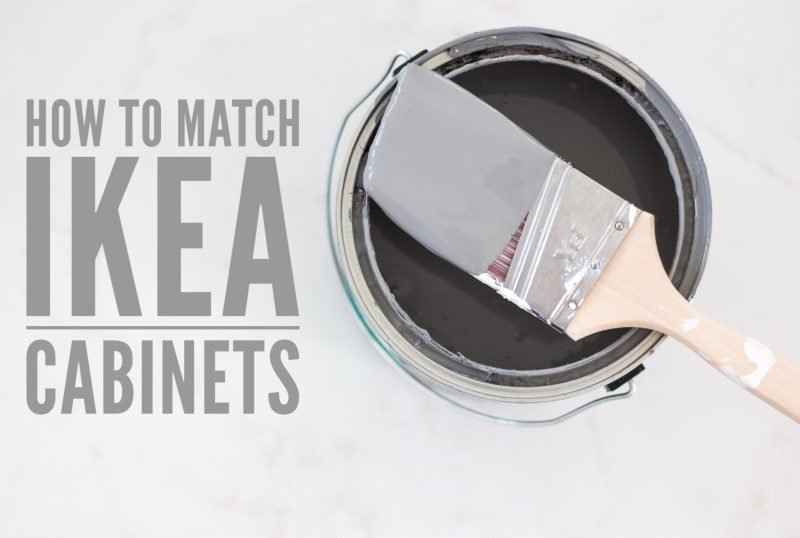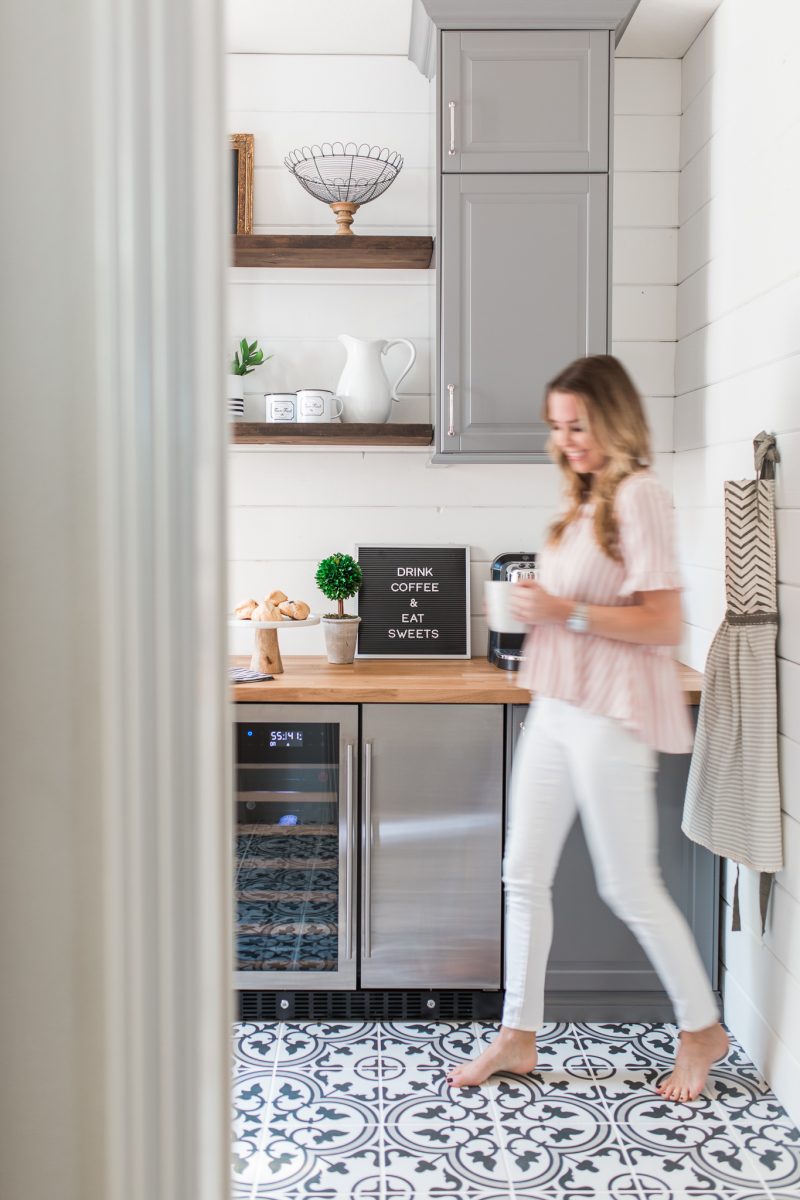 This shot above shows the crown molding at the top. We took one of our doors into Home Depot and they matched it perfectly. You can see the exact formula below. Considering installing shiplap? You can read all of our tips here. We are so happy we chose to install the shiplap ourselves (and by we I mean my husband). It added a great deal to the space and is quite affordable as a DIY.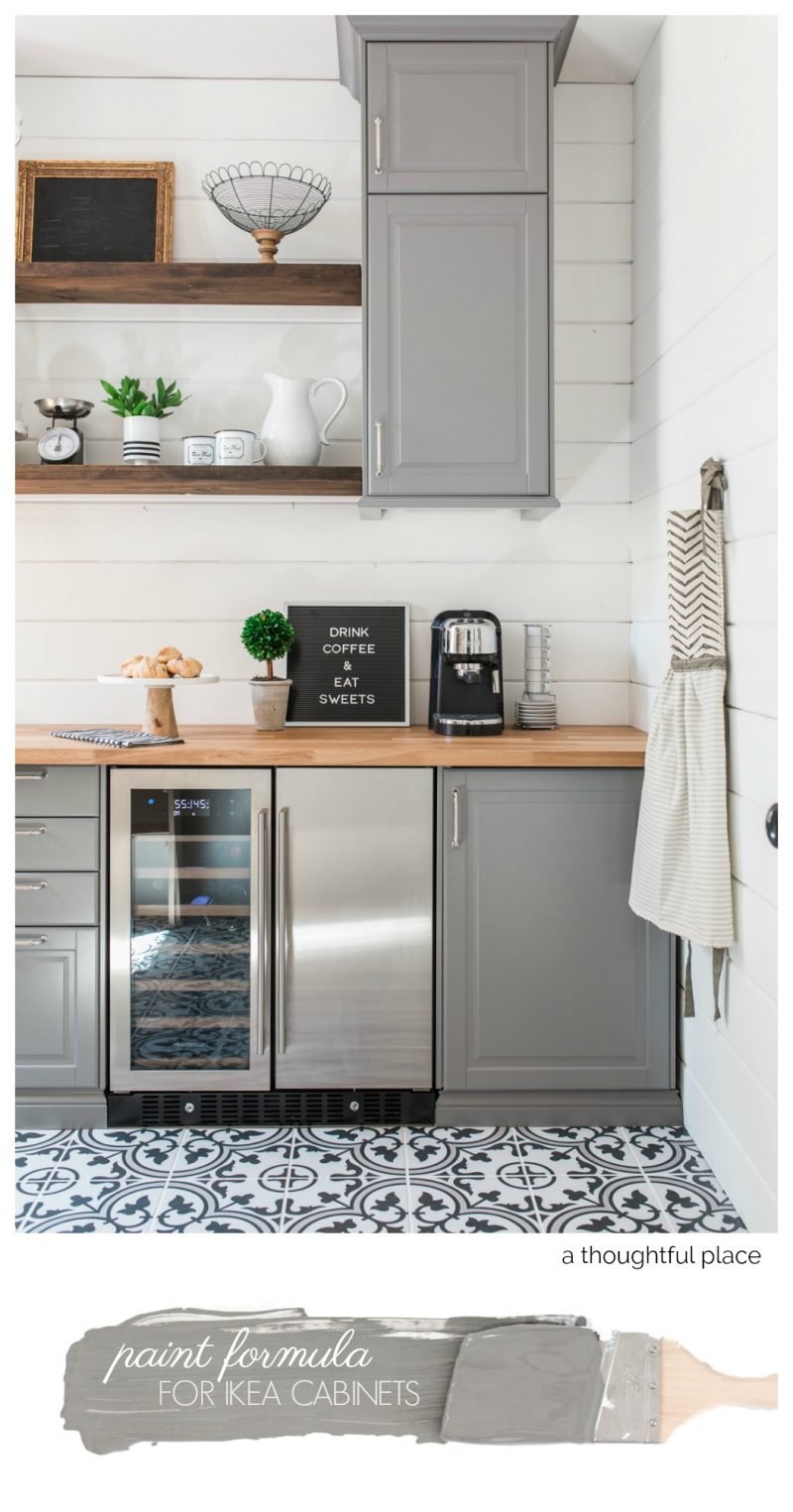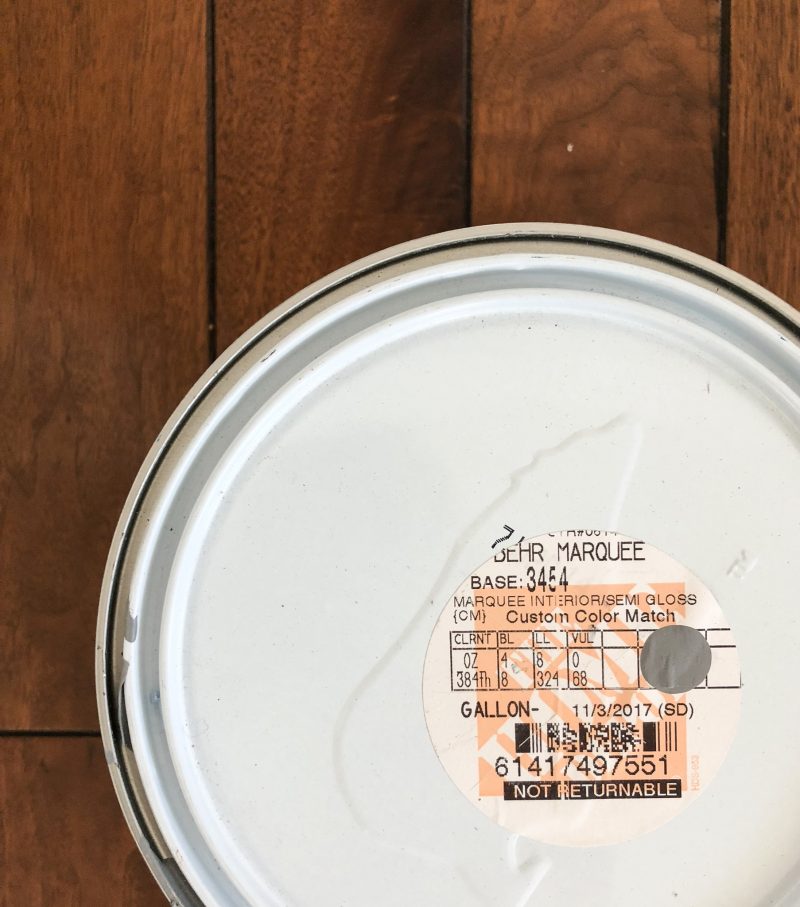 I thought it would be best to just take a photo of the formula. I was afraid if I typed it out I might miss something.You'll see the finish is semi gloss which is very important. If you tackle a project with these gray IKEA cabinets and want to add your own trim work, this formula should work well. Using my paint sprayer was key. It created a beautiful smooth finish identical to that of the cabinets. I honestly couldn't believe how professional the outcome was. I should have bought a paint sprayer years ago.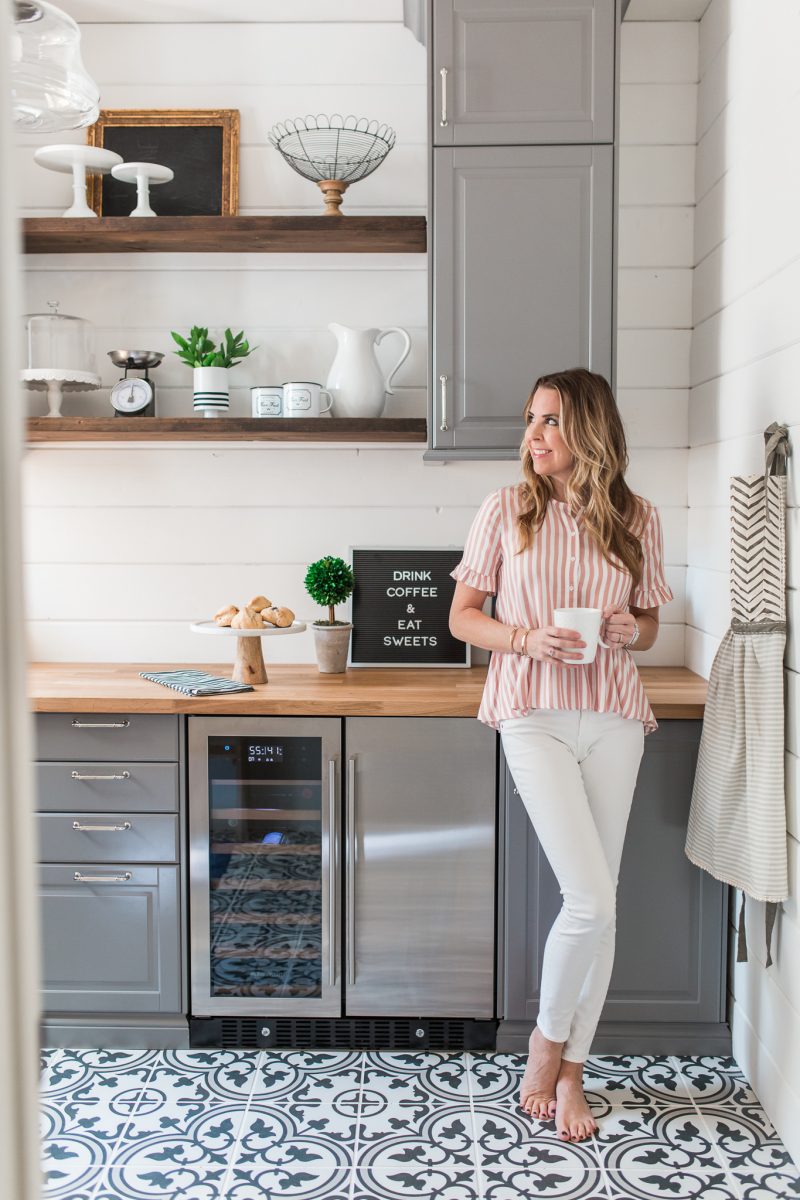 jeans | top | flooring | wine fridge | apron | pendant light | fruit bowl | letter board
*If you have cabinets that aren't the Bobdyn, take a door into Home Depot to have them custom color match for you. It's so nice having extra touch up paint.
Benefits of Ikea Cabinets
Cost. By far you can't beat the cost.
Online planning available. I used the online planning tool and it worked so well.
Fantastic features including light up drawers. I can't wait to show you those.
You can literally choose any drawer or shelf style with every cabinet. So much flexibility.
Quick delivery. We ordered in store and received the piece the next day.
Drawbacks
Without question the biggest issue is putting them together. It's time-consuming for sure!
The insides of the cabinets are white. They could bother some people. Only the doors & trim are gray.
Trim pieces are limited. This is why we matched the paint to create our own custom look.
If you  are undertaking an area in your home and considering going this route, I hope the paint color is helpful!
*Pantry photos by Vanessa Lentine