First and foremost, I was seriously so touched by all of the supportive and thoughtful comments left on my last post about our upcoming move. I am still writing back to some of you but can't thank you enough. Every comment meant so much to my family and me. Turning to a little DIY. I recently shared how a table makeover turned out over on Instagram and so many of you wanted a tutorial. Let me preface this by saying I am no furniture expert and I am sure there are techniques I should have tried. But I really am thrilled with the results so I will pass along any tips I can. As I mentioned, this table was one of the very first purchases my husband and I made after we got married. It has a history with us and I like to hold onto pieces like that.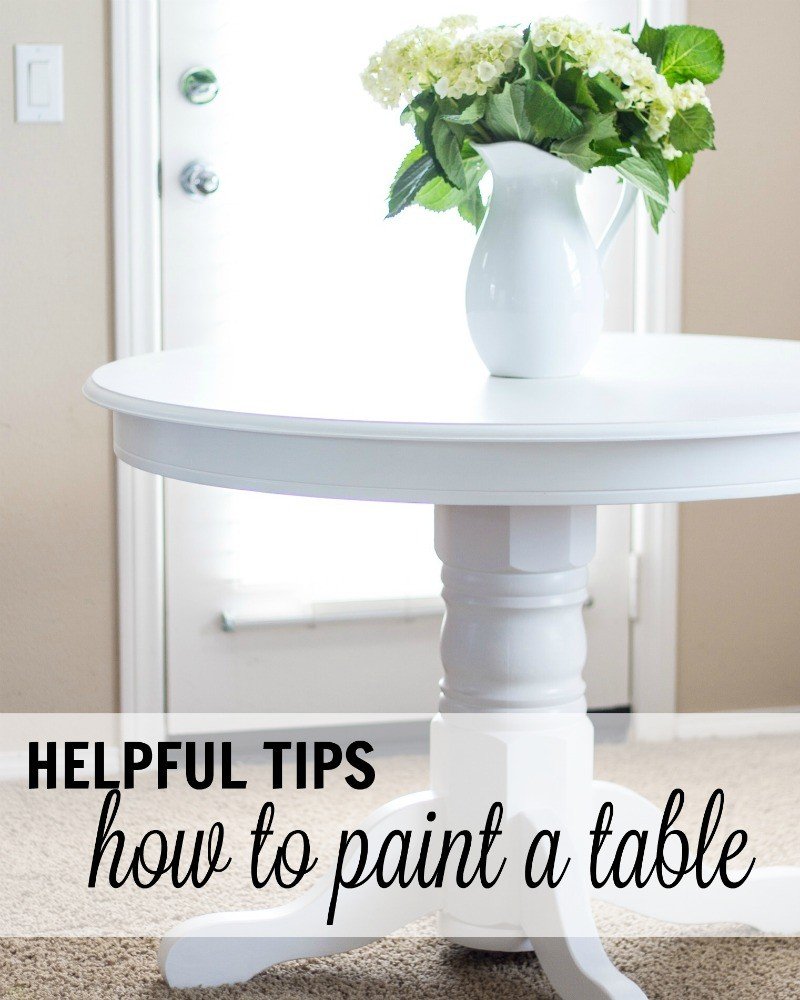 This new version of our table will likely be our breakfast table in our new home. The bright white coat of paint gave it new life and it was really super simple to do.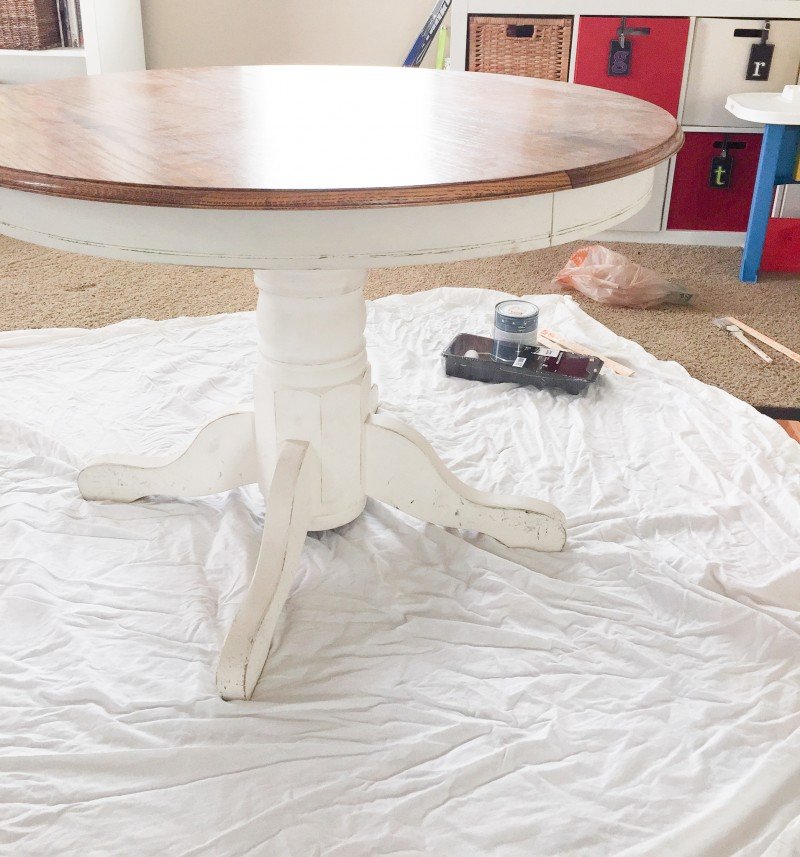 When we first bought this from a consignment store, years ago, I painted the base an antique white and sanded it a bit. The legs have taken years of abuse from metal chairs the kids use in the bonus room. So was time for a little TLC.
STEP #1: CLEAN THE TABLE
While this might seem obvious, I have definitely jumped into projects in haste only to find that the piece wasn't perfectly clean. I recommend cleaning it with a damp warm cloth and allowing the piece to fully dry for a couple of hours. You don't want any dust or debris on the table. I did not sand any of this table.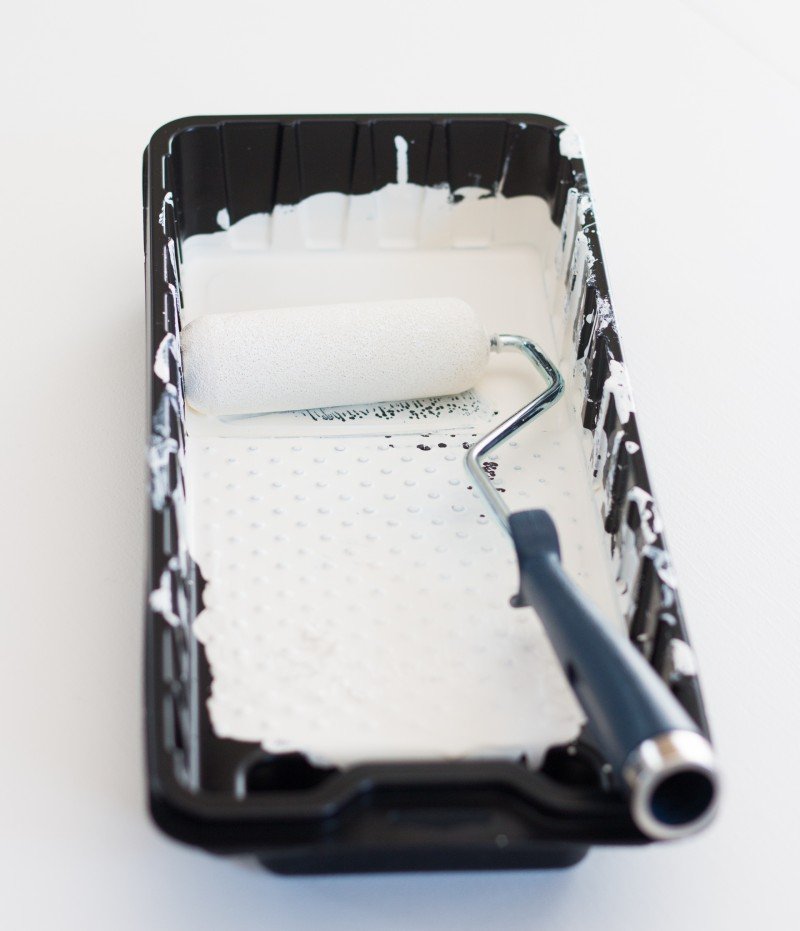 STEP #2: USE THE RIGHT SUPPLIES
I chose to use Clear Moon by Behr. It's a white paint color I truly love. I painted both children's rooms in that white. It's a beautiful true warm white. No undertones of any other color at all. The sponge roller is the secret weapon to a smooth finish. You can pick up this little roller/tray set at your local hardware store for under $10. My advice is to place your piece of furniture where it can be out-of-the-way of little ones or activity for a few days.
STEP #3: APPLY 4-5 LIGHT COATS OF PAINT
Yes! I did say 4-5 coats of paint. Here is the deal. For a piece to turn out nice and smooth and well done, you need to take your time. Back in my early DIY days I would have busted out this table during nap time and then been super disappointed in the results. The key is patience and very light coats. The roller brush works wonders and rest assured that even though the first couple of coats look thin and awful, they will eventually look just like this table. I allowed each coat to dry for at least two hours. For the parts of the table that were not easily accessible with the roller, I used a brush. I painted the table over the course of a few days adding a coat when I had the time.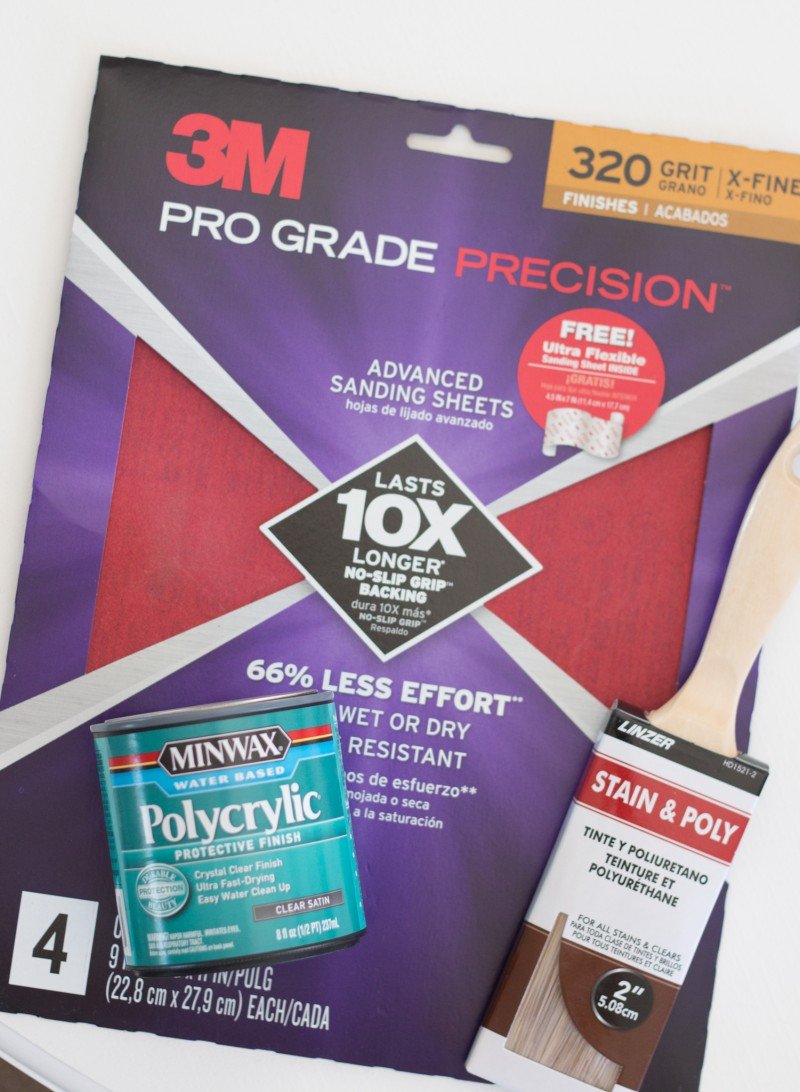 STEP #4: SEAL THE TABLE
Because this will be a table we use daily, I wanted to seal it with a water based polycrylic. This dried crystal clear so there will be no discoloring of the table. The directions recommend three coats with a drying time of two hours in between each coat.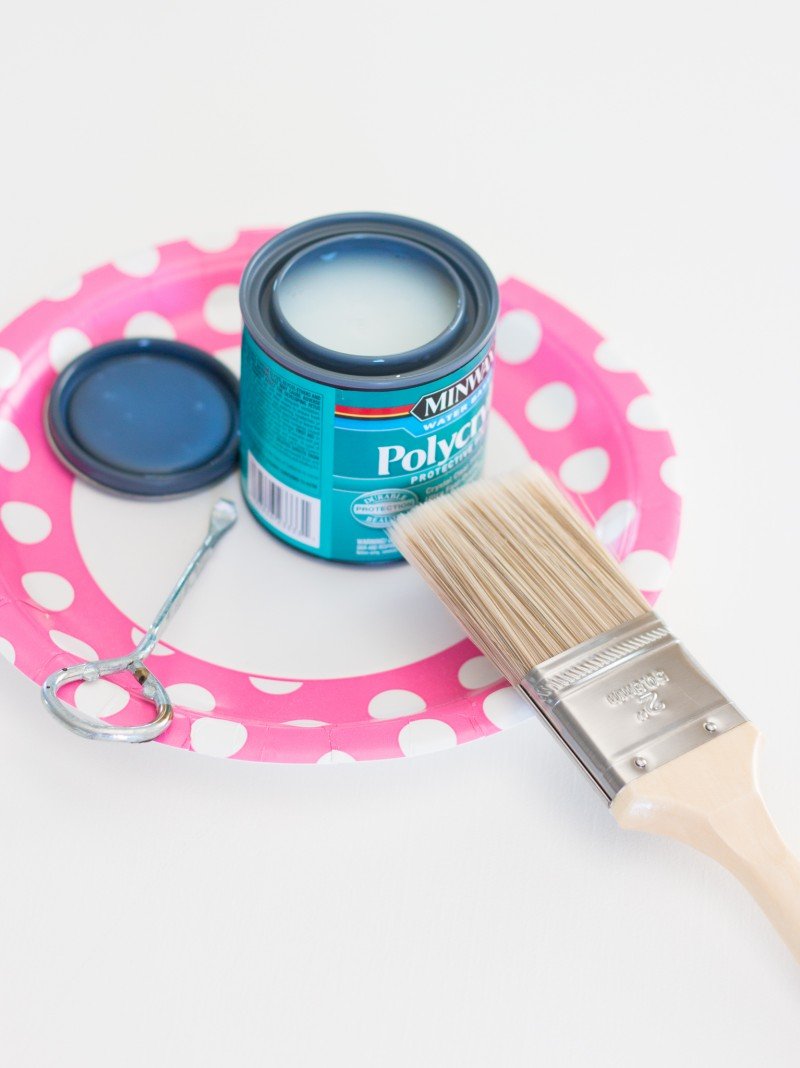 It is vital that you apply this in the same direction as the grain of the wood and apply only a very thin coat. Otherwise it will drip and dry unevenly.  After two hours of drying time, I used an extra fine sandpaper to lightly sand the table. This is recommend so that the next coat will adhere correctly. Use a synthetic brush for this type of sealer.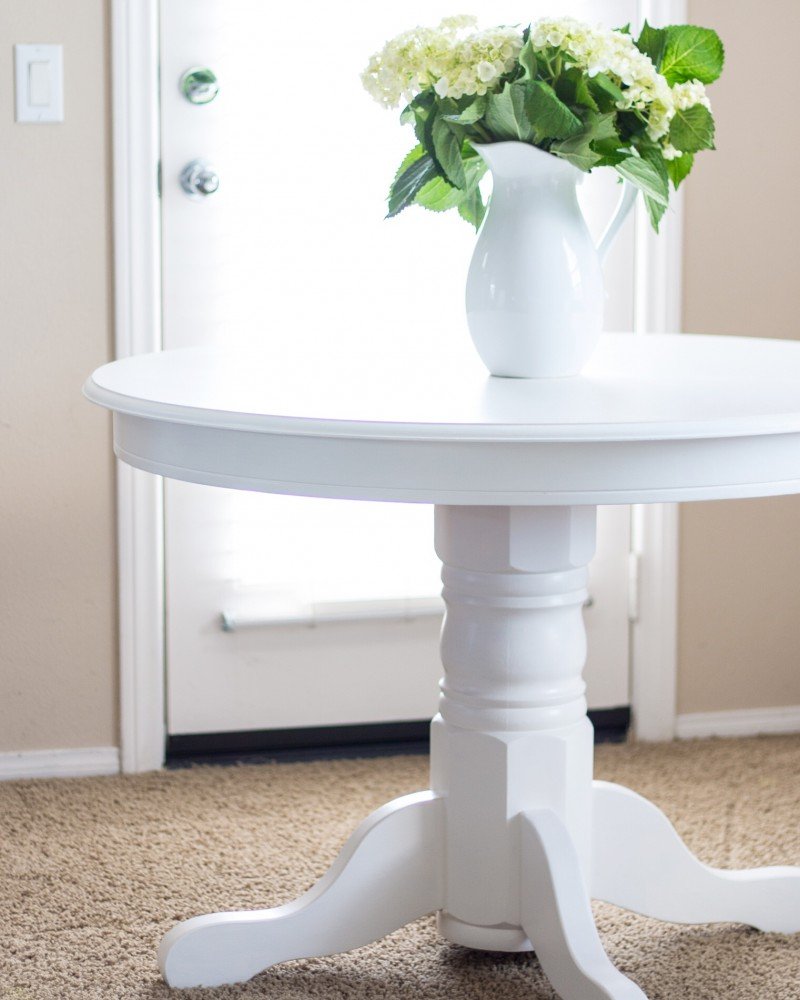 And that's it my friends. I hope some of these tips helped. It really was quite easy. It's more about thin coats and patience with drying time more than anything else. Let me know if you tackle a piece and how it goes.
And for those of you who love the look of a white pedestal table but want nothing to do with a DIY project, you can score one here!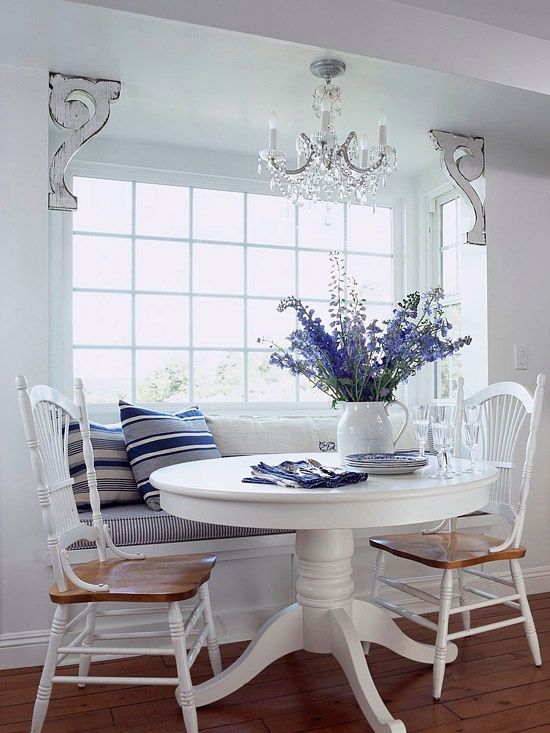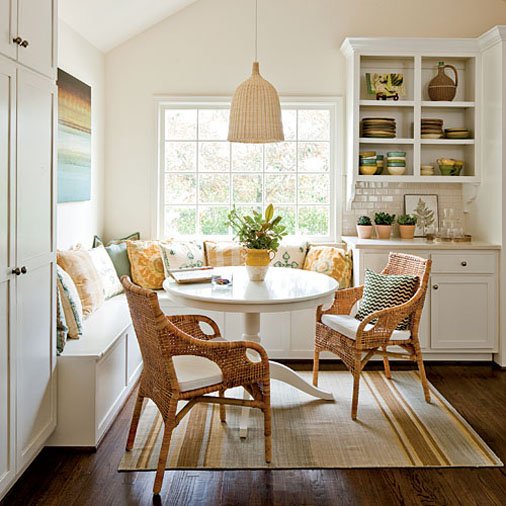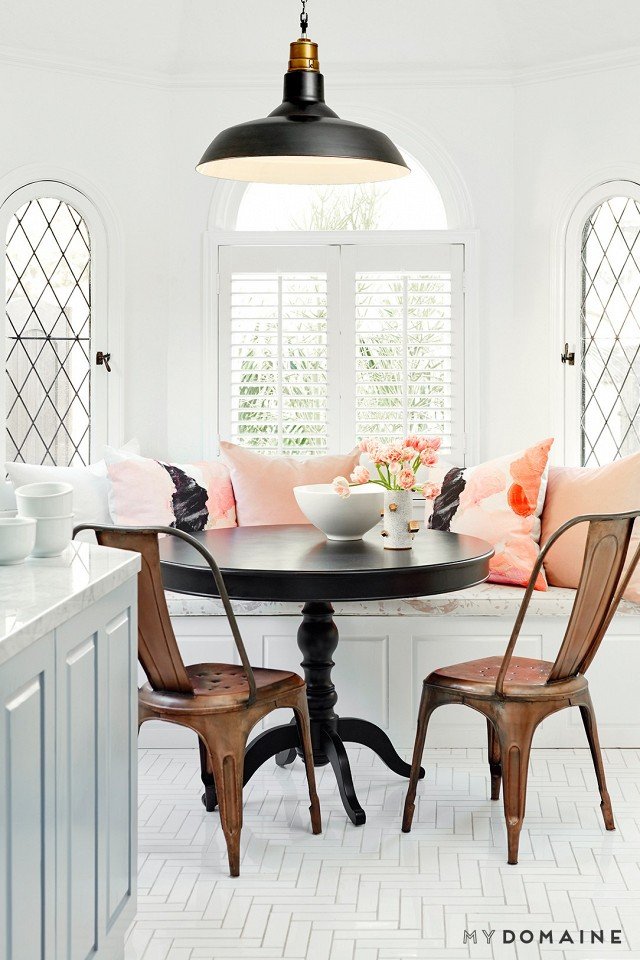 And I have to leave you with a little bit of inspiration. How beautiful are these spaces.   Timeless, indeed.
Wishing you all a great day.