As we wrap up Valentine's Day I wanted to share how we store our holiday decor. And to clarify, I am talking about the holidays throughout the year that are not Christmas. For that I have a good amount of storage tubs. My mom decorated for every single holiday and I loved it. It made the house feel special and I have always wanted to continue that legacy. Decorating for the smaller holidays does not mean you have to have clutter or store a ton of stuff. Everything we use for these special occasions or birthdays fits in one box. That's right, just one box.
STORING HOLIDAY DECOR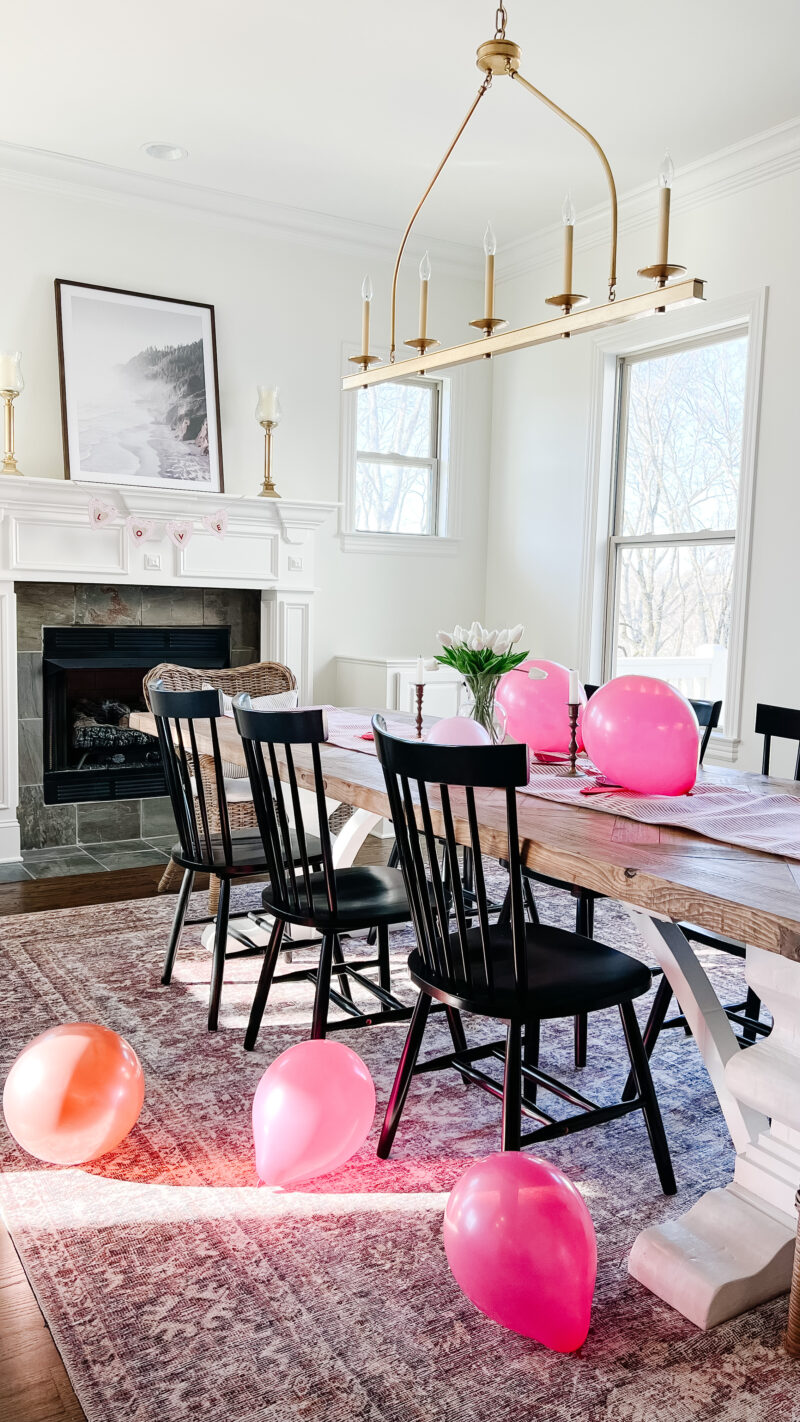 rug | chairs | chandelier
My kids always comment when they see the house decorated for a holiday or special occasion. My mom passed along the idea of choosing one spot in the house to decorate. That keeps things simple and you can do more with one space. For us, it's typically centered around our dining table area. It's easy to set a pretty table and then add in a few decorations.
BANNERS ARE THE BEST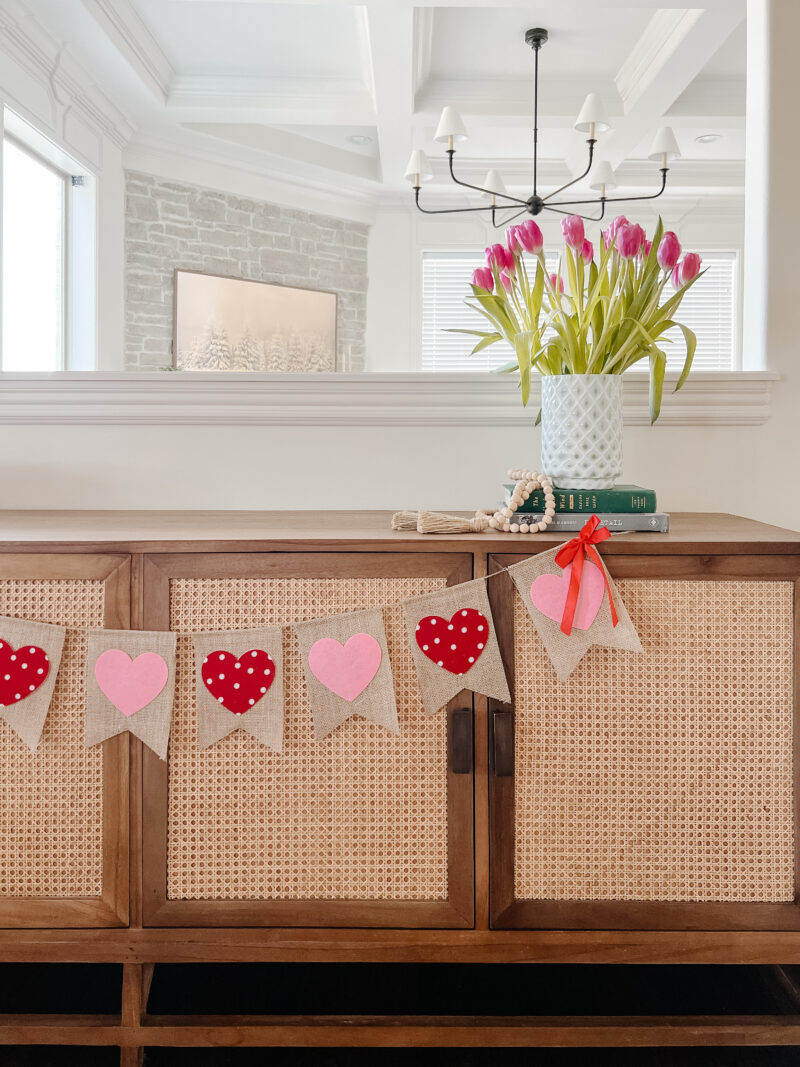 My go to for all of these holidays are banners and balloons. Why? They take up hardly any space and are a dream to store. Plus they pack a big punch. You instantly get a festive vibe and yet it takes very little time to implement.
SPACE SAVING STORAGE TIPS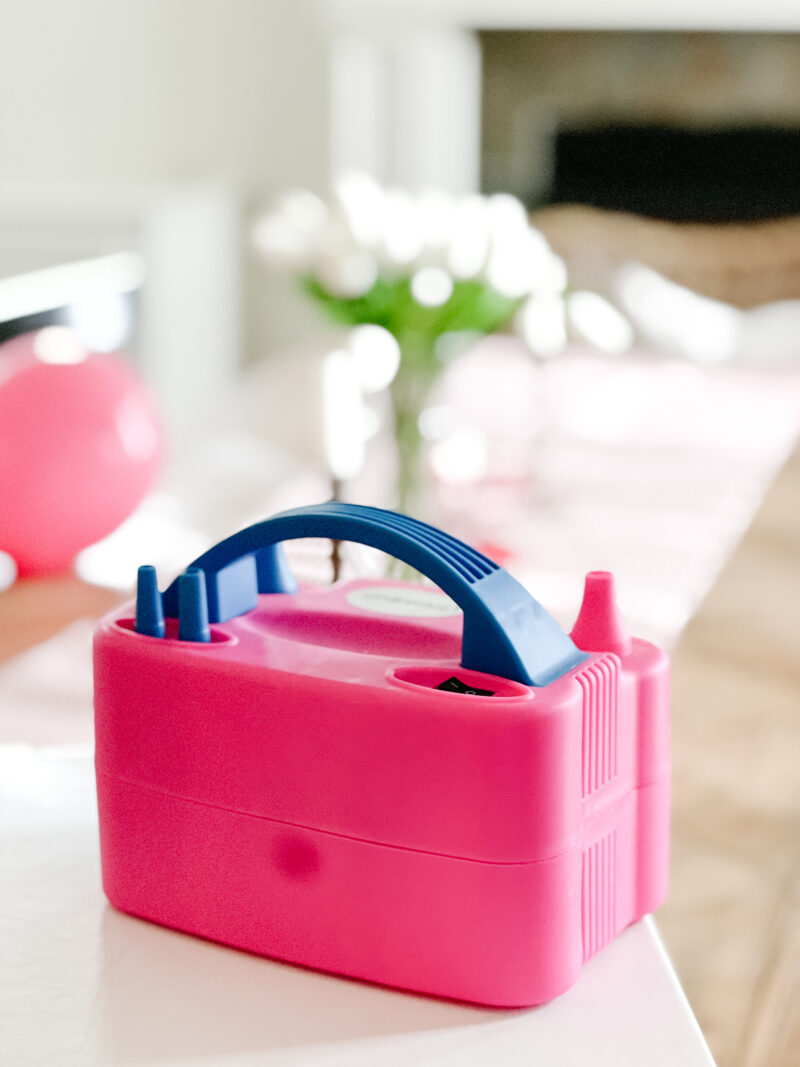 I think every house should have this little balloon machine. It helps you blow up balloons so quickly and instantly it feels festive. Plus it's compact and so easy to store. The cord fits inside of it so this easily tucks away in a closet or drawer.
ONE HOLIDAY DECOR BOX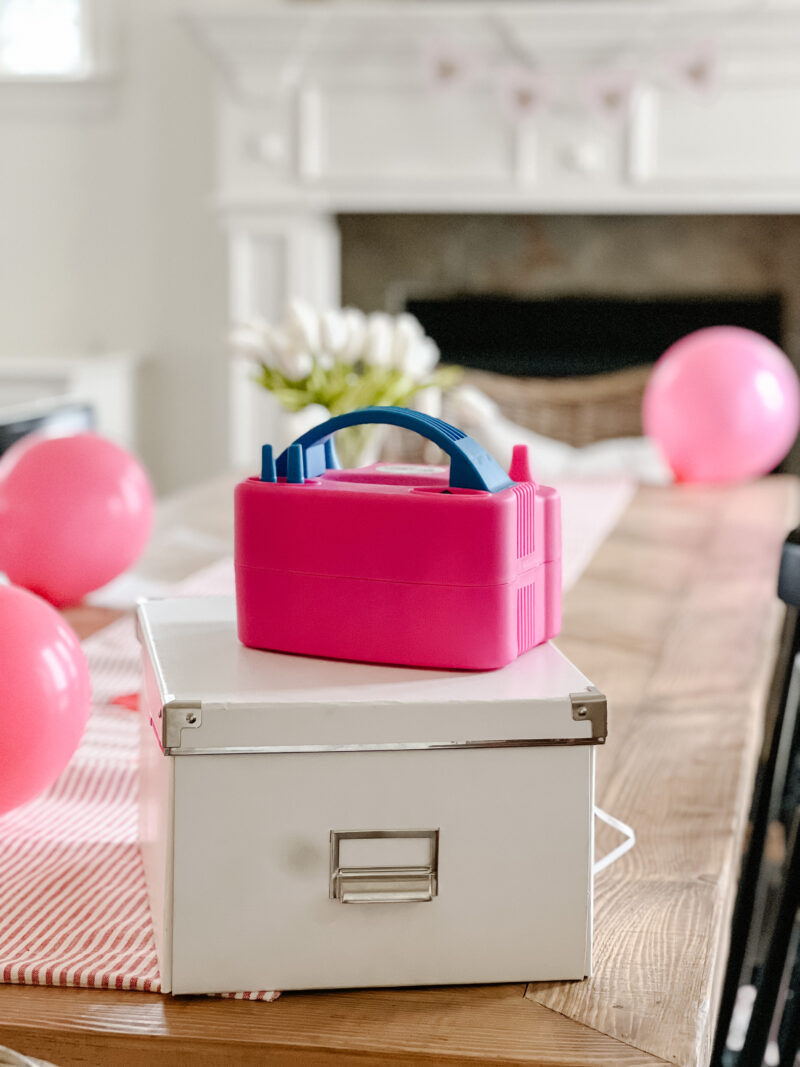 While I love keeping things festive around here, I don't function well with clutter. I am a less is more kind of person so this box has been wonderful. Everything we use for these holidays and birthdays is in this box. I am fairly certain I picked this box up from Ikea (as a set of two) over ten years ago. It measures 11″ (w) x 14″(L) x 7″(H) and slightly larger would be great. I think this box is a great size and would hold up well.
EACH HOLIDAY GETS ITS OWN BAG
Within the box, I have a set of Ziplock bags and each one is a different holiday. I have one for St. Patrick's Day, birthdays, Valentine' Day, New Year's, Cinco de Mayo (hubby's birthday), and Easter. Within each one is a banner and small decor. The small decorations are great for adding to the table or placing in a bowl as a centerpiece.
MEANINGFUL DECOR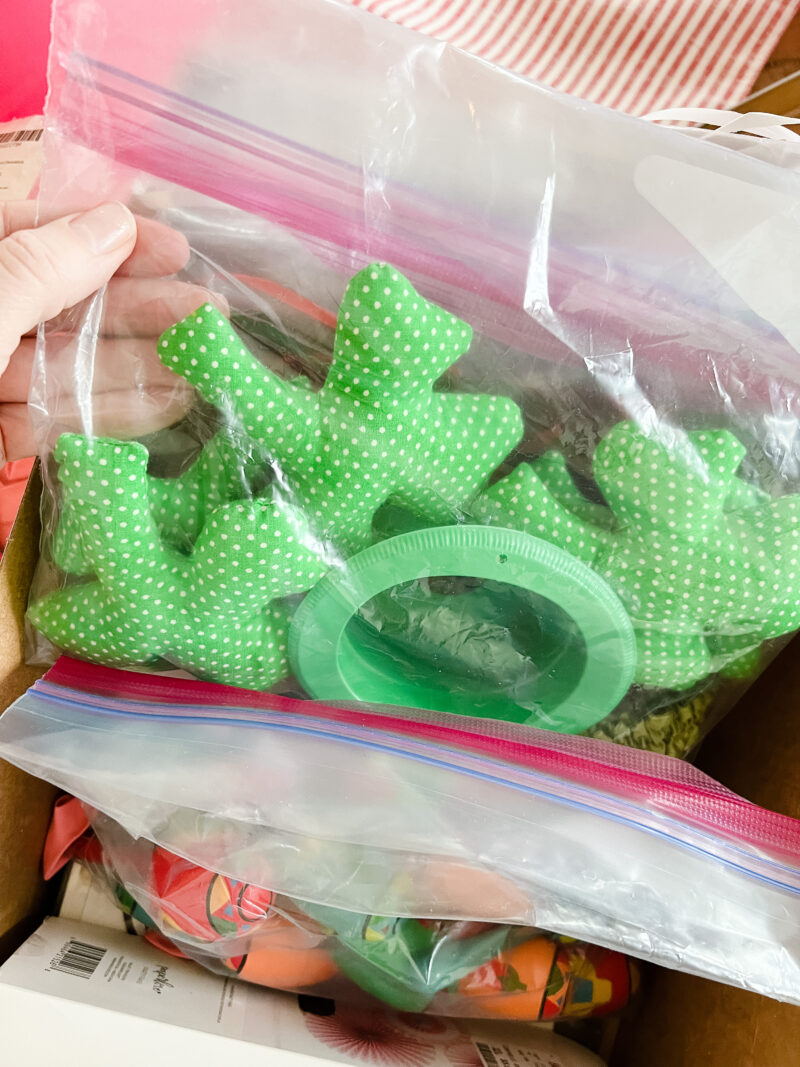 This is a nice opportunity to use things that are special, too. My mom made these shamrocks many moons ago and I love getting them out each year for St. Patrick's Day. That is also the day my dad went to heaven so it's a significant day in our home. The cute maracas for my husband's birthday are from here.
PARTY FANS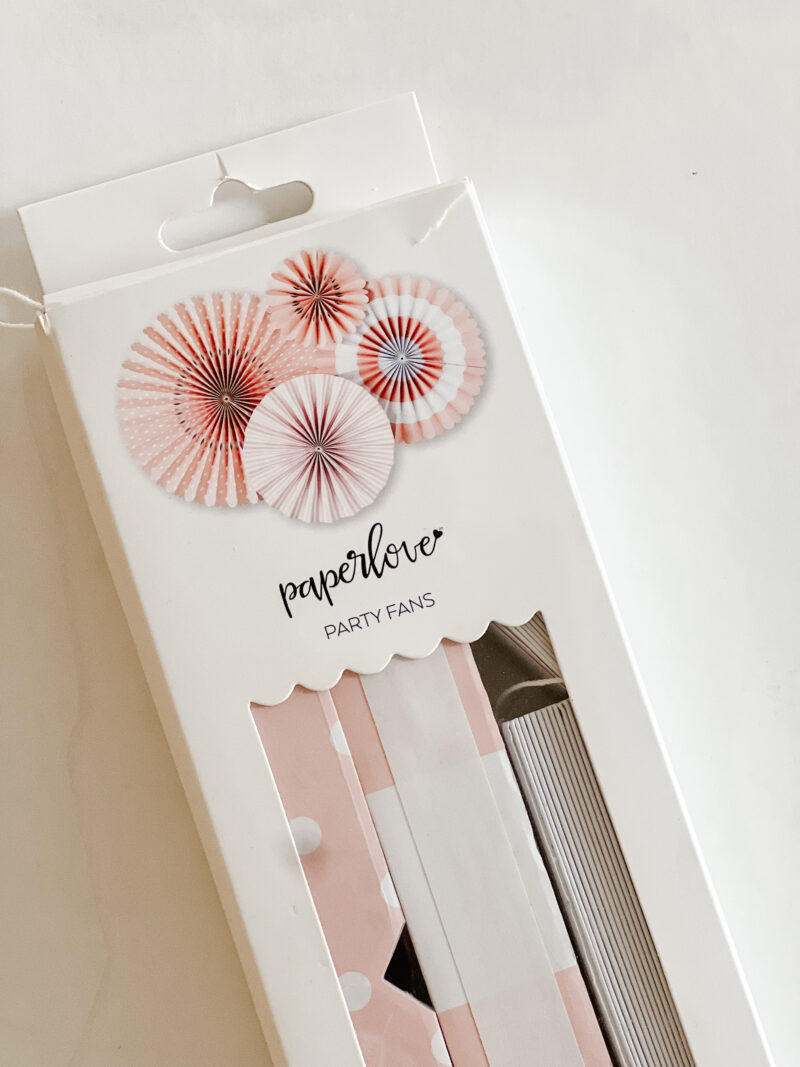 If you ever see these at HomeGoods, grab them. I have them in pink and navy. I also have a set of gold and black for New Year's. They take up no space and make such a big impact. We usually lay them flat or hang them on a wall. Highly recommend these for any celebration.
I did find this set on Amazon. It's $7 and comes in so many colors.
PAST CELEBRATIONS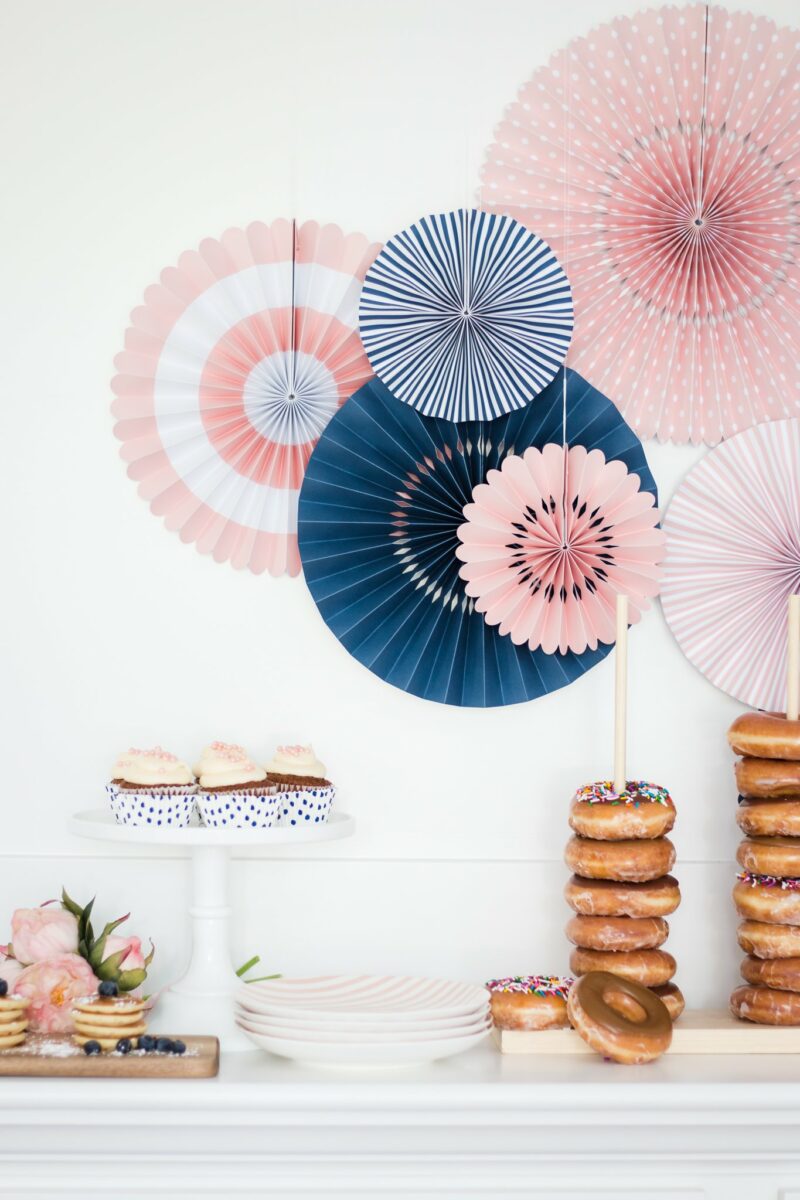 If you have been following along for a while, you may recognize this party setup. The kids and their friends had so much fun. A bit of a sugar overload, but everyone survived. These fans create such a fun look and easily store away.
*More of this party setup can be found here (lots of tips to keep kids busy).
NEW YEAR'S CELEBRATION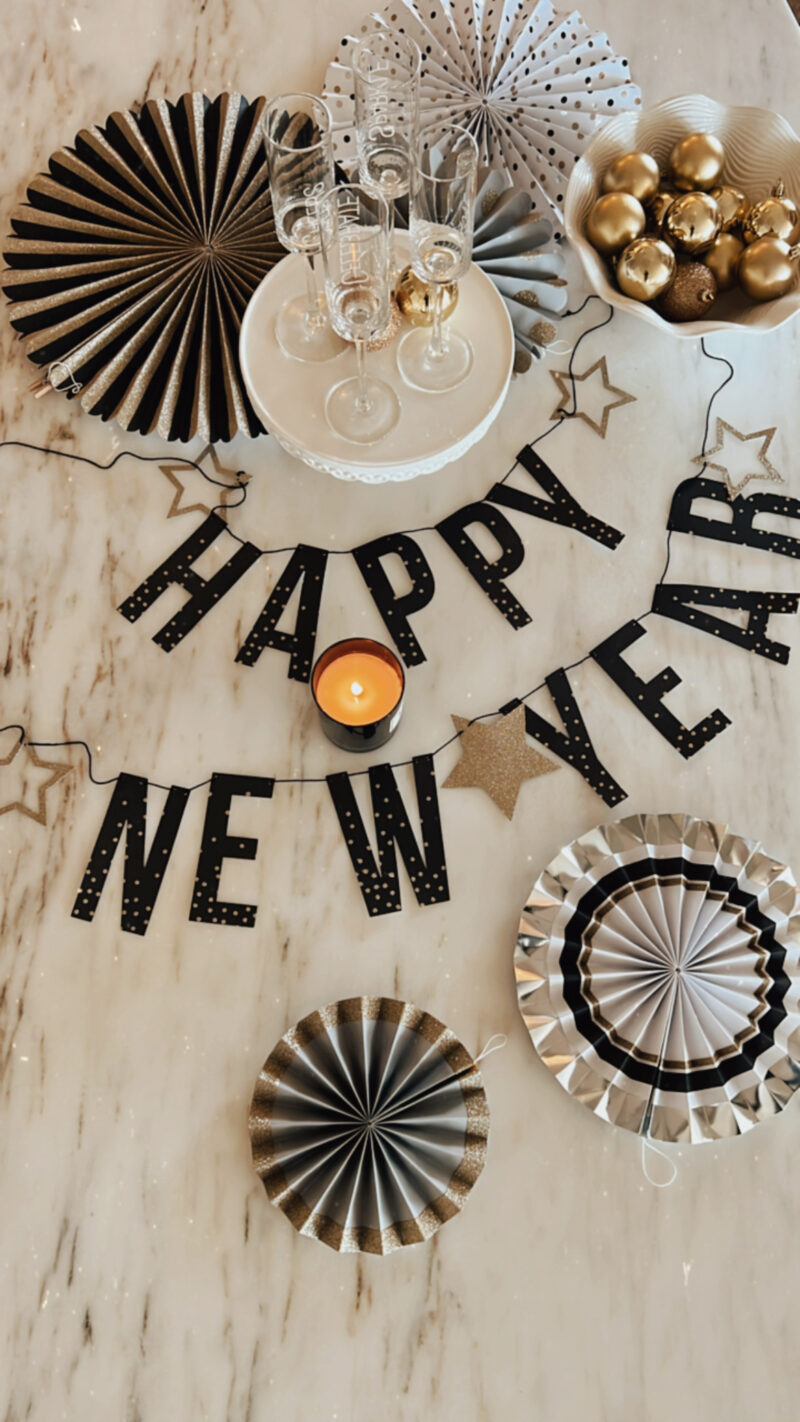 For this type of celebration, I place the fans and banner on the island. A bowl of leftover ornaments and pretty glasses complete the look. And the kids looks forward to seeing this each year. It may vary it how I set it up, but there is something to be said for using the same decor and not always buying new. There is a familiarity to that which I think is important for children.
This set of fans is so similar to mine
BIG IMPACT
This was so much fun. For our daughter's 16th birthday we blew up a ton of balloons for this garland. I promise it's not difficult, it just takes some patience. And after it was all said and done, the sweet birthday banner went back into the ziplock. By the way, this entire look cost $13.
I hope this is helpful if you have been wanting to declutter while still creating a fun atmosphere for all of the holidays.