It's a Date with A Thoughtful Place and this week we headed down to the harbor. Many of the pieces in my wardrobe are fairly casual on their own but can be dressed up for date night. I am a huge fan of taking a cute pair of shorts and giving it some sass with a sexy pair of heels. Other than that, you just need to add a great handbag.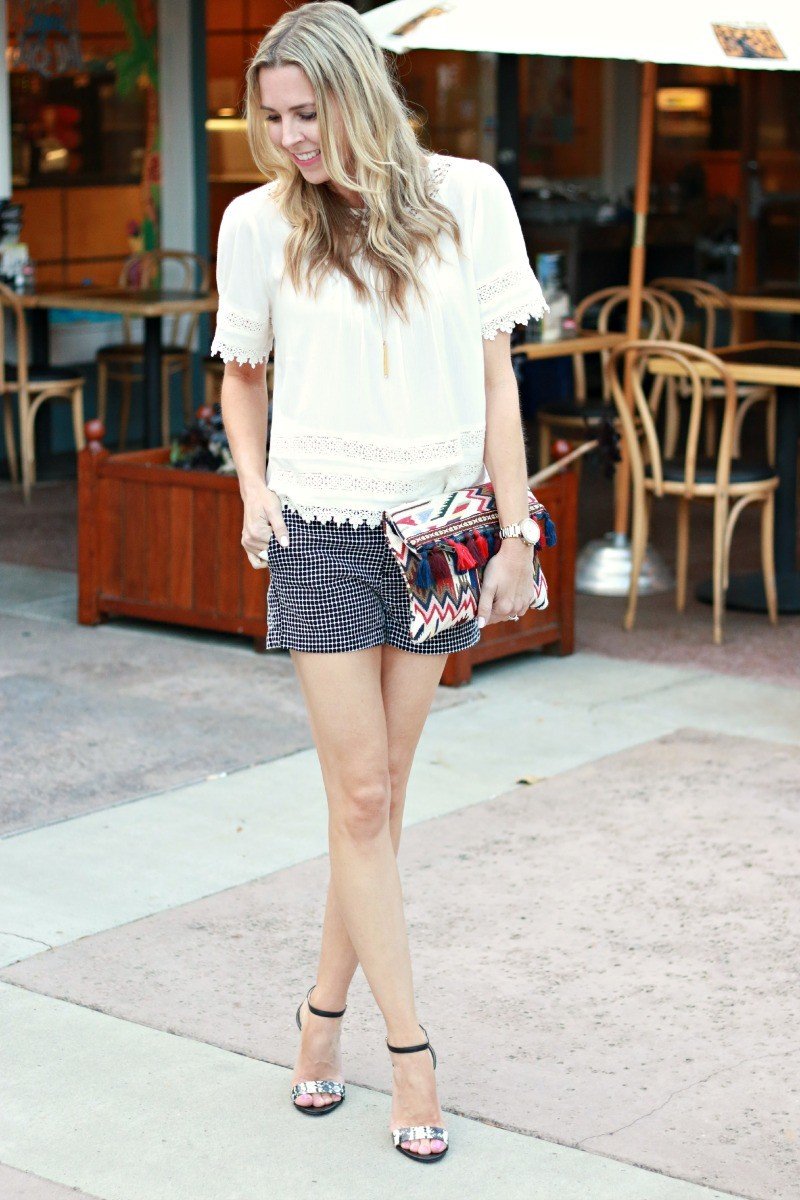 I am sure you recognize these heels as I adore them and wear them all the time. They are surprisingly comfortable and go with almost anything. They are true to size and a real steal. My rule of thumb is that if I am going for the short shorts and heels, than I tend to go pretty conservative up top.
I am enamored with this lace top. I love the delicate detail and always receive compliments on it. I am wearing a medium and a size 2 in the shorts. Then there is the clutch! Ahhhhh! I love the color combination because it is different. But what I really love is that it will transition well into fall with the deeper hues. I know we are talking summer. . . but nice to know this isn't just a summer find.
Date Night Hot Spot: This past week we walked around Dana Point Harbor. I spent a ton of time there growing up and almost every corner holds memories from my childhood. My parents would often take us down to the Harbor for ice cream at The Scoop Deck after dinner when we were young. This time around we took a walk by the water and then headed to Jimmy's Famous for dinner. It's a great, fun vibe and is always packed. You may want to consider a reservation. I love their Ahi Poke and the Mahi Mahi.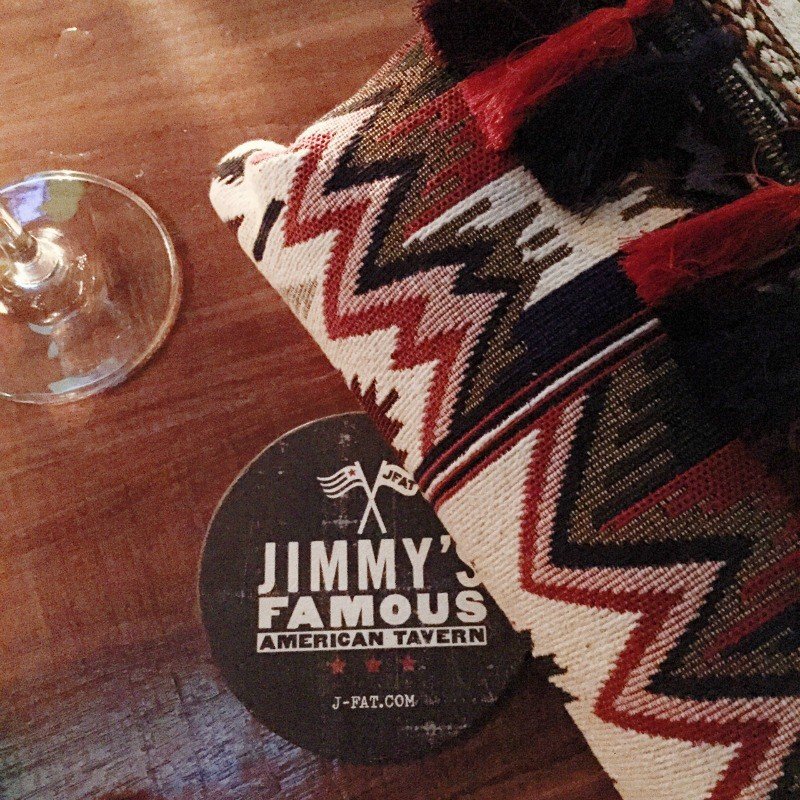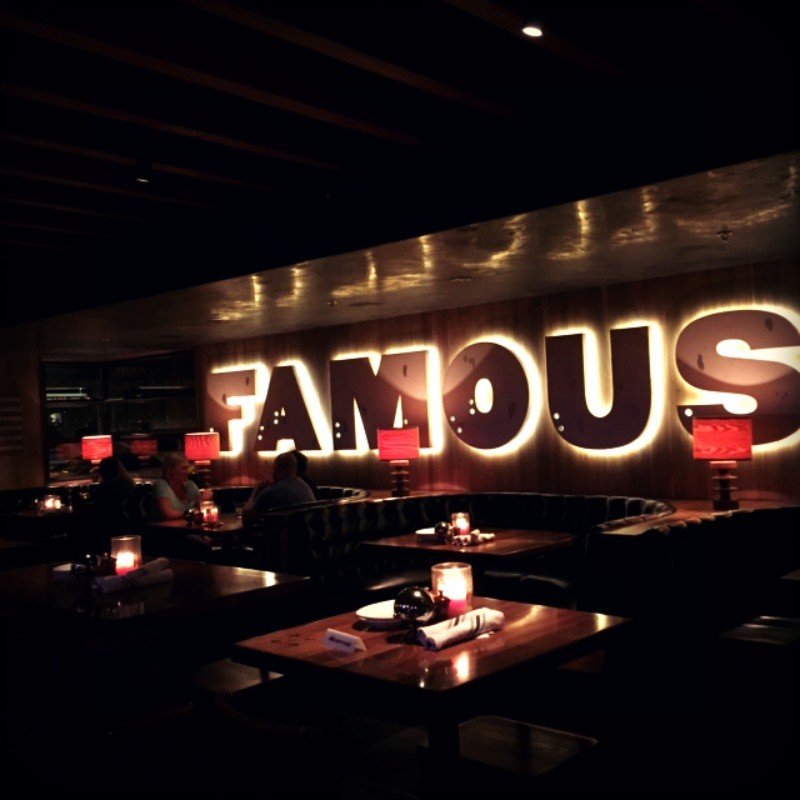 Local Tip: If you are a local, these comfy booths are often reserved so call ahead if you would like one. My parents go here once a week and always request the same table. They are big on their date nights, too! Love that.
Date Night Question of the Week: This week Ryan posed the question and it was a good one. "If you could do anything else as a career, what would you do? Would it be different from what you are doing now?" I like this question on many levels. If your answer is that you wouldn't change a thing, it is quite empowering to know you are exactly where you should be. If it is indeed different, than perhaps it plants the seed for steps and goals to one day get there. Or it's just plain fun to fantasize about some crazy career you won't actually hunt down. No matter the scenario, it certainly segued into a zillion other conversations for us.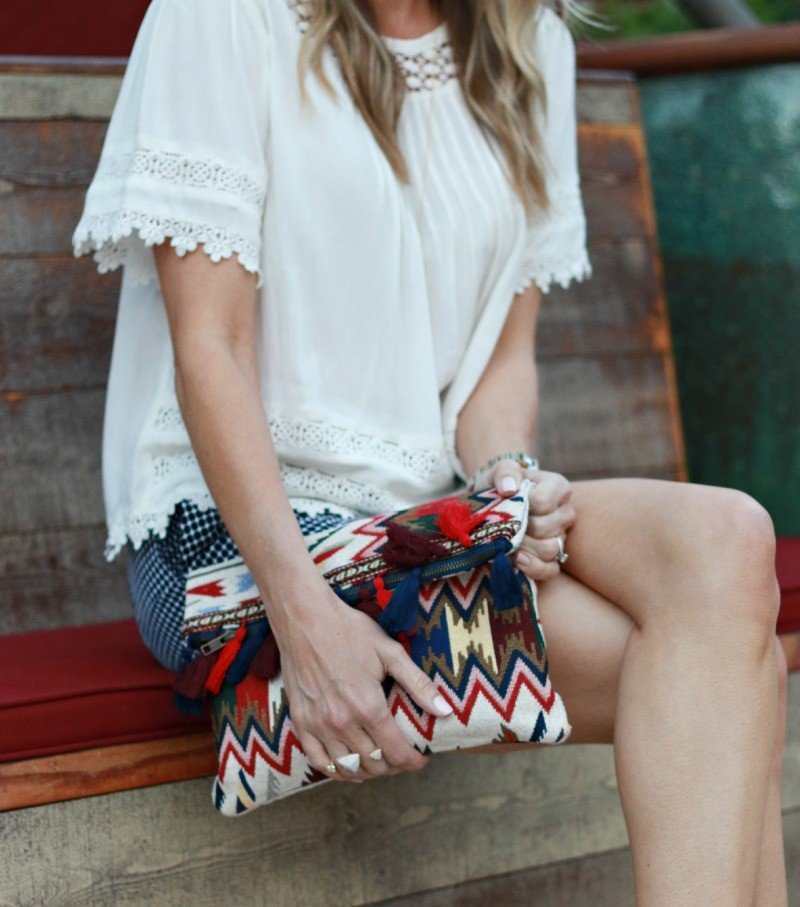 lace top | shorts | heels | clutch | necklace | ring
Sorry about the slightly fuzzy photo. There were so many people around so I told the hubs to snap quickly and keep it moving! Ha. I am sure we were great entertainment for people enjoying their cocktails at the restaurant across the way.  Oh, well!
Date Night Style: Shop The Look

Shop More Shorts

Shop More Feminine Tops

While this outfit was a bit dressier for date night, you can slip on sandals or flats with this and have a great daytime outfit. I also wanted to show you how I have been wearing the new clutch.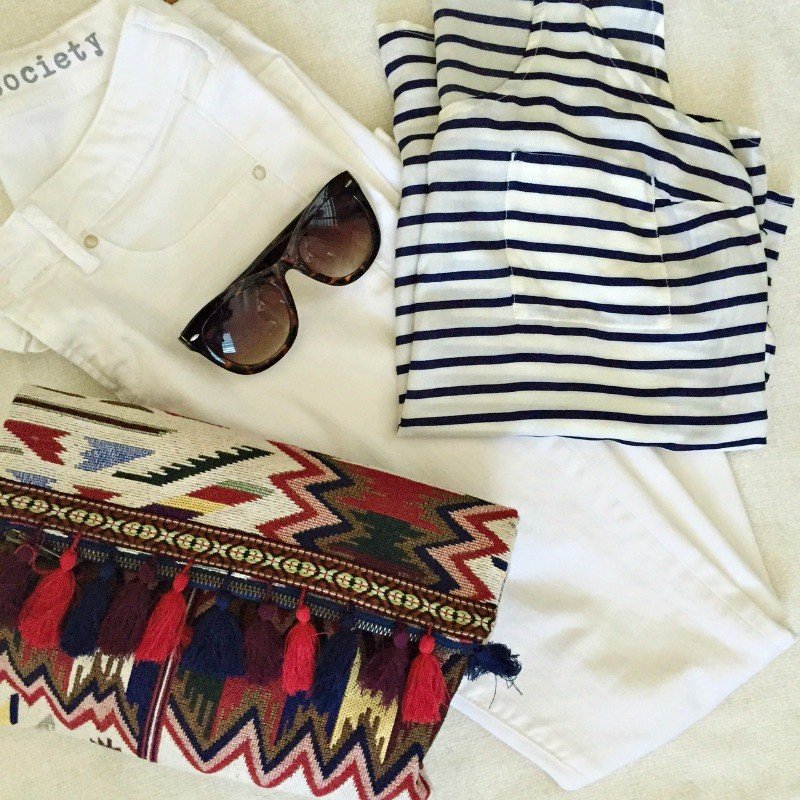 favorite white jeans | clutch | sunglasses | similar tank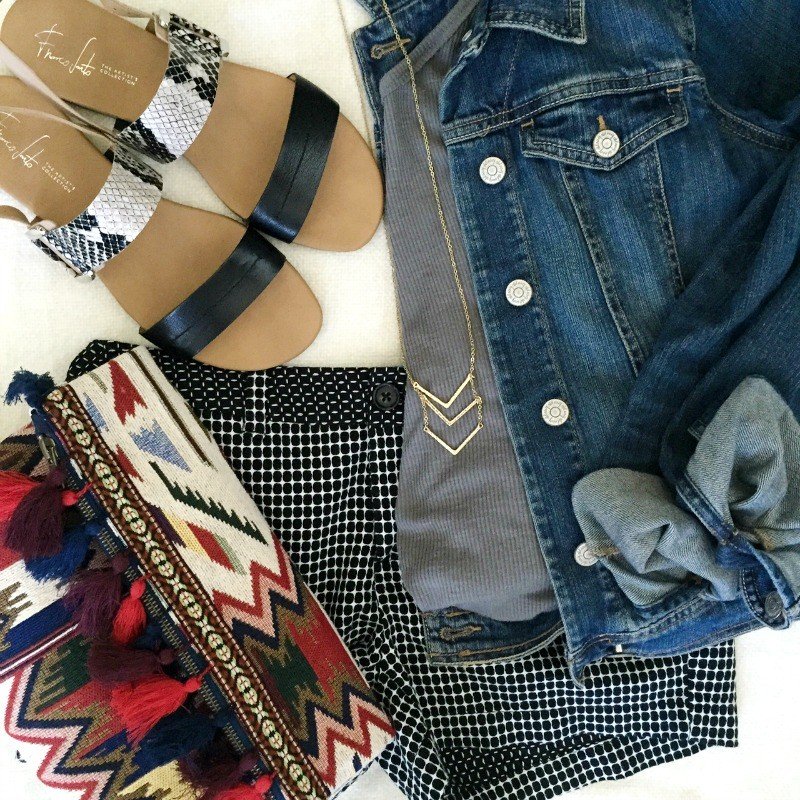 shorts | clutch | tank $20 | jean jacket | necklace | heels
I mix and match pretty much everything in my wardrobe on a consistent basis. It's fun to have some printed handbags to throw in the mix. And this is super random, but you know I love a good graphic tee. . .this one is darling.  UPDATE: This maxi is 40% off and awesome.
Hope you are off to a great day. I am running around like mad trying to fit in all the things I should do before I have two children in tow for the summer. Looking forward to it, but I know I need to get some things done. And I'm off!
Its' a Date: week 1 // week 2 // week 3
Shop My Boutique
*affiliate links used