I am so grateful to all of you for taking a moment to weigh in on our lighting decision. I love all of the points you've made. Some of which I had not thought of yet. I'll keep you posted on what we decide for our family. Today I am sharing a date night post. It's been some time since I have and we hit up one of my favorite cities. It's a date in Dana Point!
I grew up very close to Dana Point and went to high school here so this city feels like home. But it has evolved and changed so much in the past couple of years. So many great restaurants and hot spots. It's known as the Lantern District now and it really is a fun area for lunch or dinner.
DATE NIGHT HOT SPOT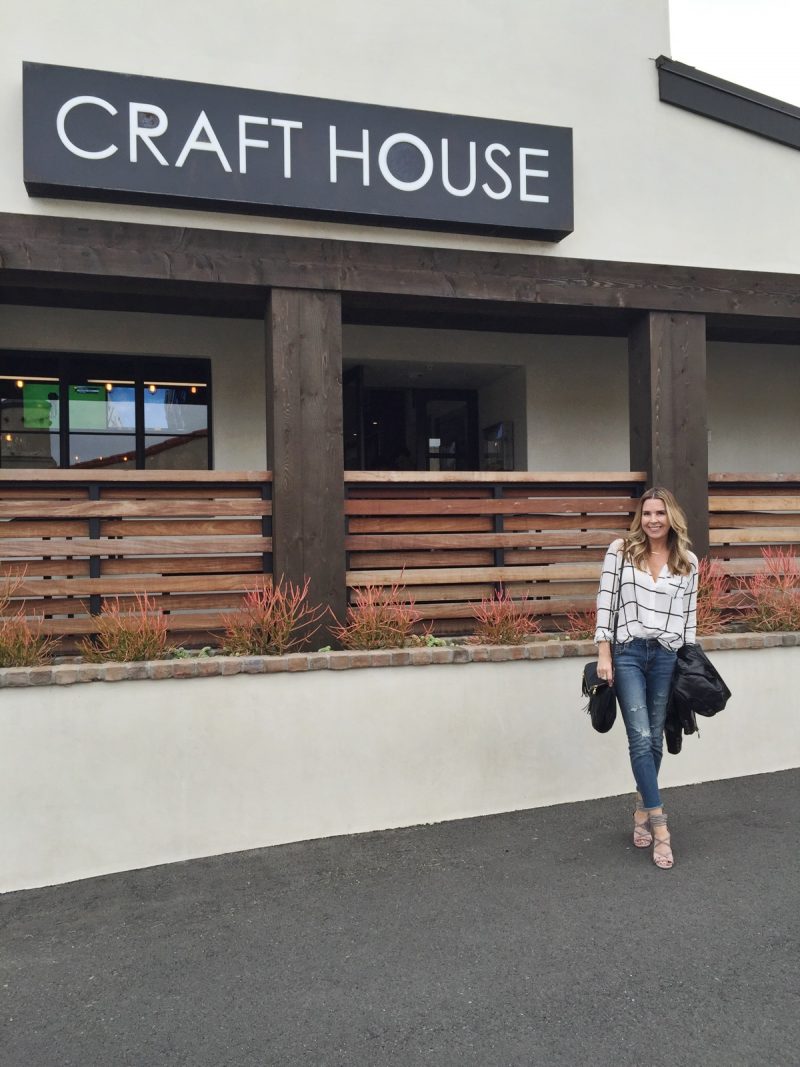 jeans | top | tassel heels | handbag | jacket
We had a small window of time so we headed to the Craft House for happy hour. Such a cute place. We had heard wonderful things about it and just hadn't tried it out yet. It's intimate and very few tables so you may want to make a reservation if you go for dinner. We sat at the bar for what they call "Social Hour." It's their take on Happy Hour and drinks and appetizers are a great price.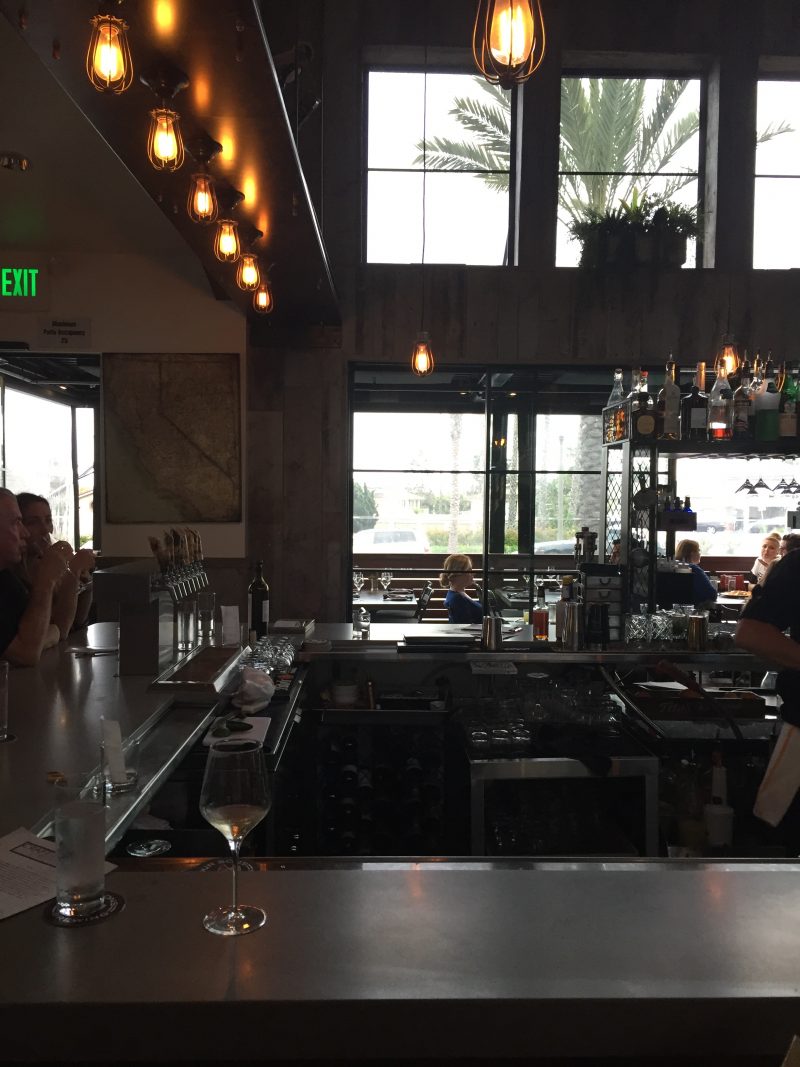 The feel is a bit industrial while still being really warm and welcoming. If you are a wine drinker, their house white is actually quite good. Not too sweet and on the Social Hour menu! Win win.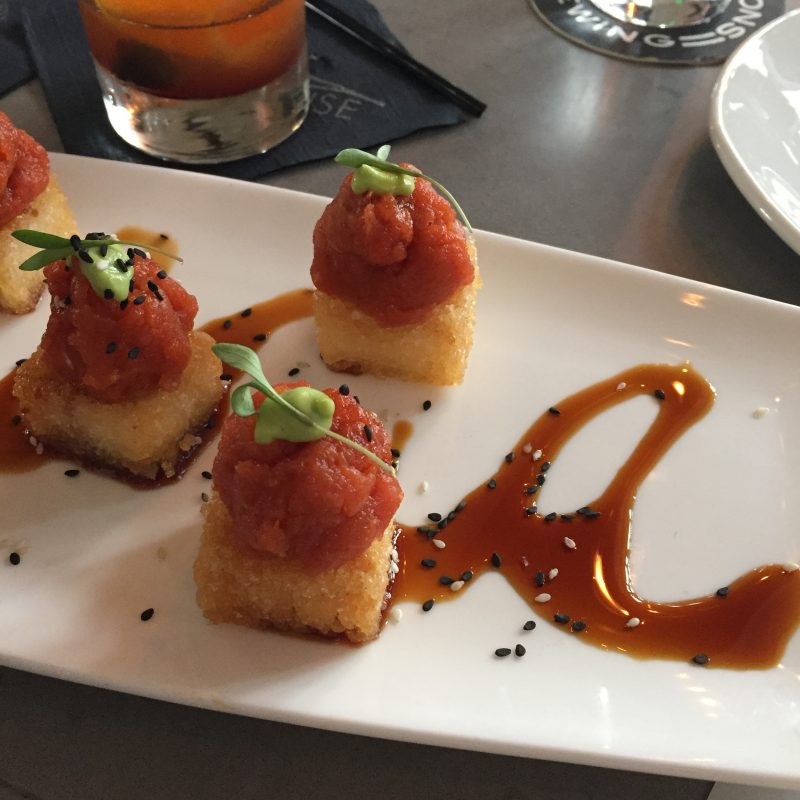 This is the Spicy Tuna Crispy Rice and it was delicious. I could have eaten more of this for sure!
DATE NIGHT STYLE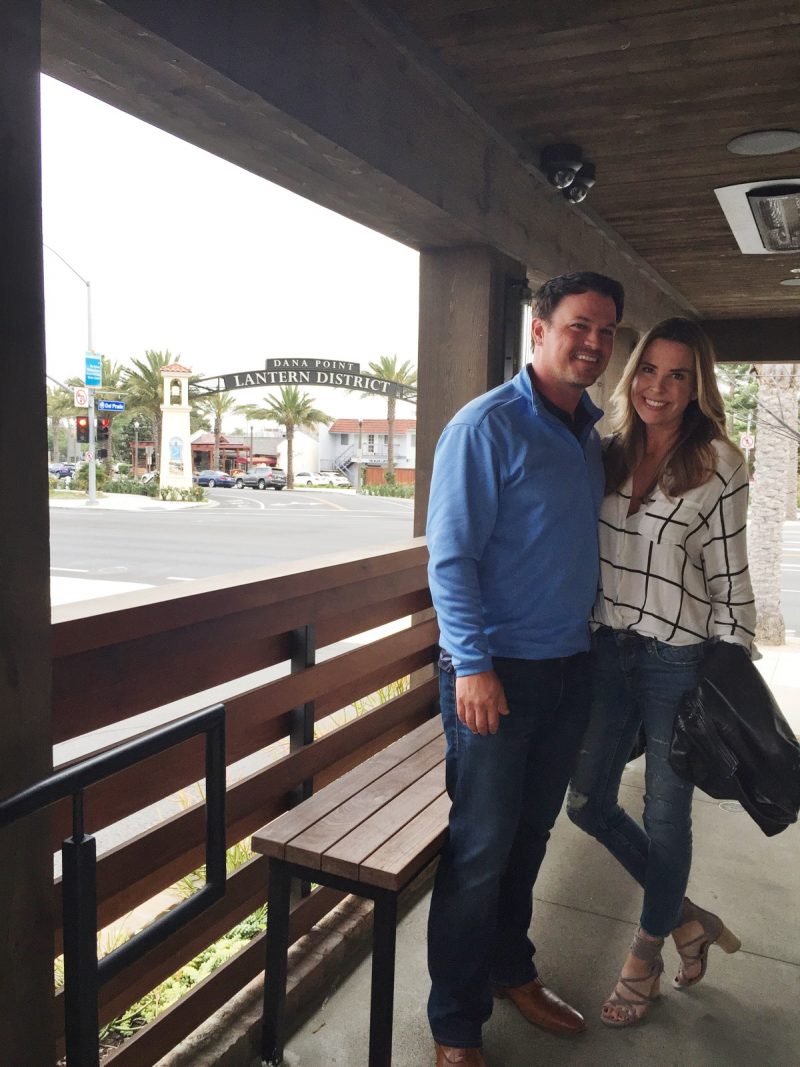 Kept it nice and casual. I have been loving this button down shirt. It looks great with denim cut offs or jeans. It's soft and drapes very nicely. The tassel heels have been a wardrobe staple, too. Add the black $39 handbag and a faux leather jacket and the look is complete. The hubby rocks a pullover pretty well, I think. LOL. It's his uniform in case you haven't noticed. And I love it.
Here is a closer look at the top (size small) with my denim cut off shorts that I love (size 26).
DATE NIGHT QUESTION
I think I love carving out time for date night so much because we really get a chance to unwind and talk about so many different things. We check in with each other. How is the stress level? How is work? What are we doing right? What are we doing wrong?It's not that it always gets particularly heavy, but I think a strong marriage is rooted in communication and mutual respect.
We talked at length about how the children are getting older and how we need to travel as much as we can with them while they still want to hang out with mom and dad. We saw another darling family eating dinner and the two older boys looked like they wanted to be somewhere else. We will be there soon. We need to savor this time and really appreciate the ages they are. Do any of you feel the same way?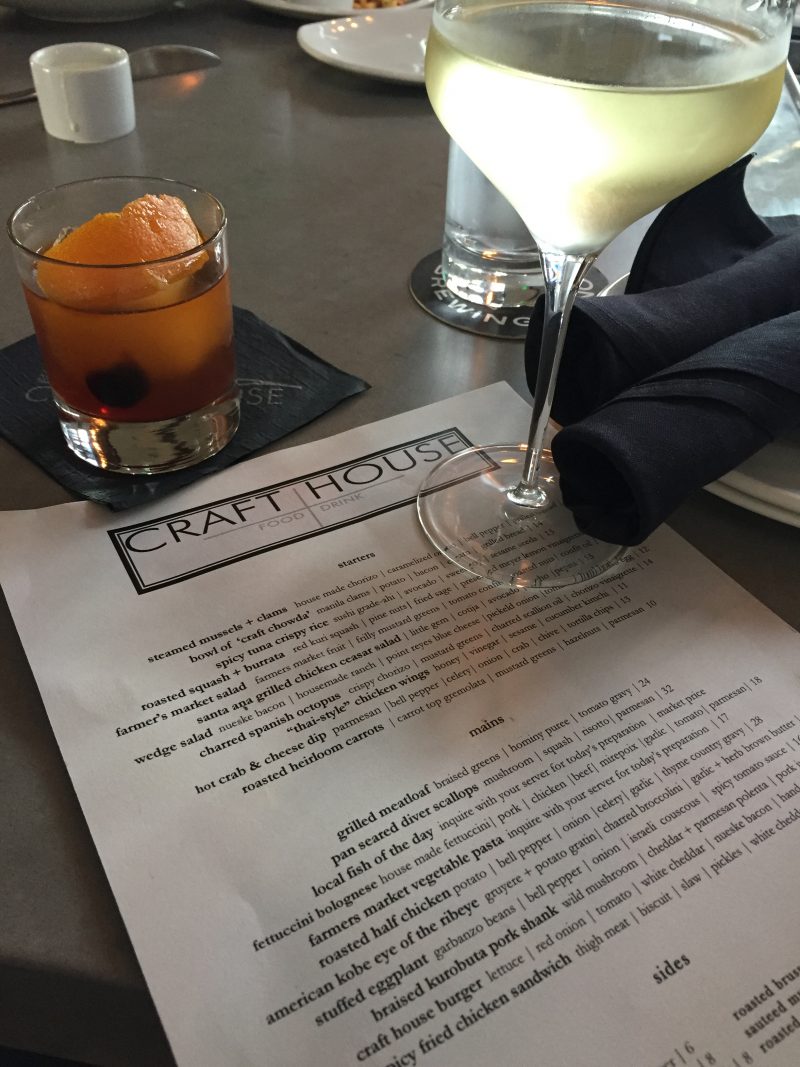 Here is a peek at the dinner menu. Like I said, we stuck to the Social Hour menu ( I forgot to snap a photo) but I've heard great things about their food.
All in all, two thumbs up. Great spot and we highly recommend it. We also tried Two Left Forks which I will share about soon. Any Dana Point recommendations I should know about? Send them my way.
SALE TIME
I happened to notice that a couple of my favorite tops are on sale and worth mentioning.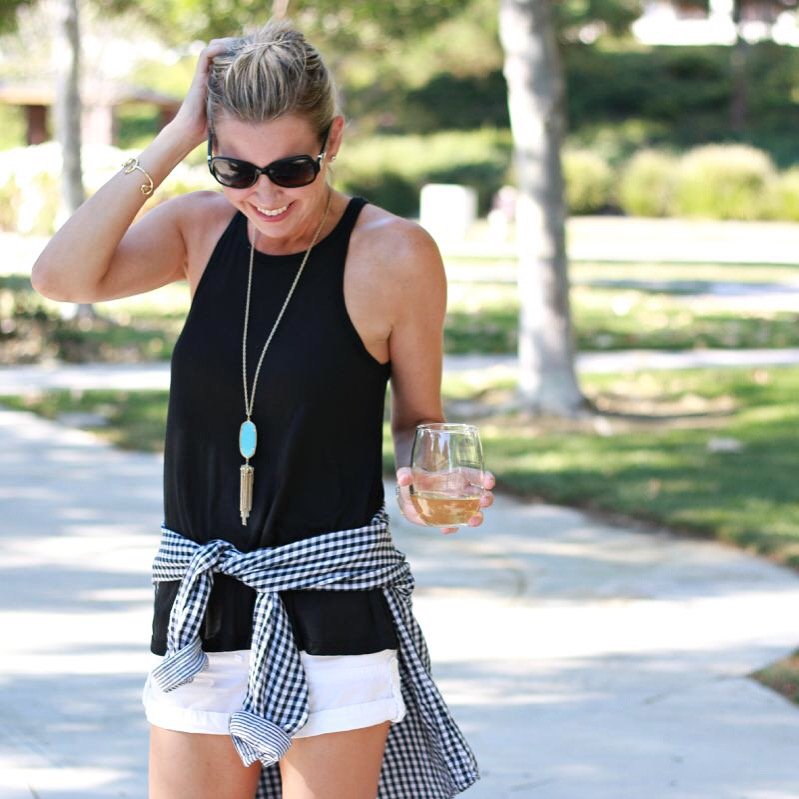 tank | similar blouse | similar shorts | necklace
This is probably my favorite tank top of all time. I have it three colors and it's currently being price matched at $15. It's such a flattering cut. If you are on Instagram, you may have seen that this top is also on sale and darling.
Happy Friday to all of you! I am looking forward to spending time with my mom today and then having dear friends over to the house tonight for a casual dinner. Thank you again for all of the comments yesterday. Love my readers so very much.