Help! Ok, friends. I need your input. We have been in this home for nine months and I still haven't figured out what light to hang above our breakfast table. It's not that I am uncomfortable with waiting. In fact, I have promised to take my time with decisions. That would explain why our coffee table is still too small for family room. I am waiting until I find what I love. To be honest, I had forgotten about the missing chandelier until my son asked why it was so dark above the table. Hmmm. Valid point. Choosing the right chandelier has become more challenging than I thought.
THE BEFORE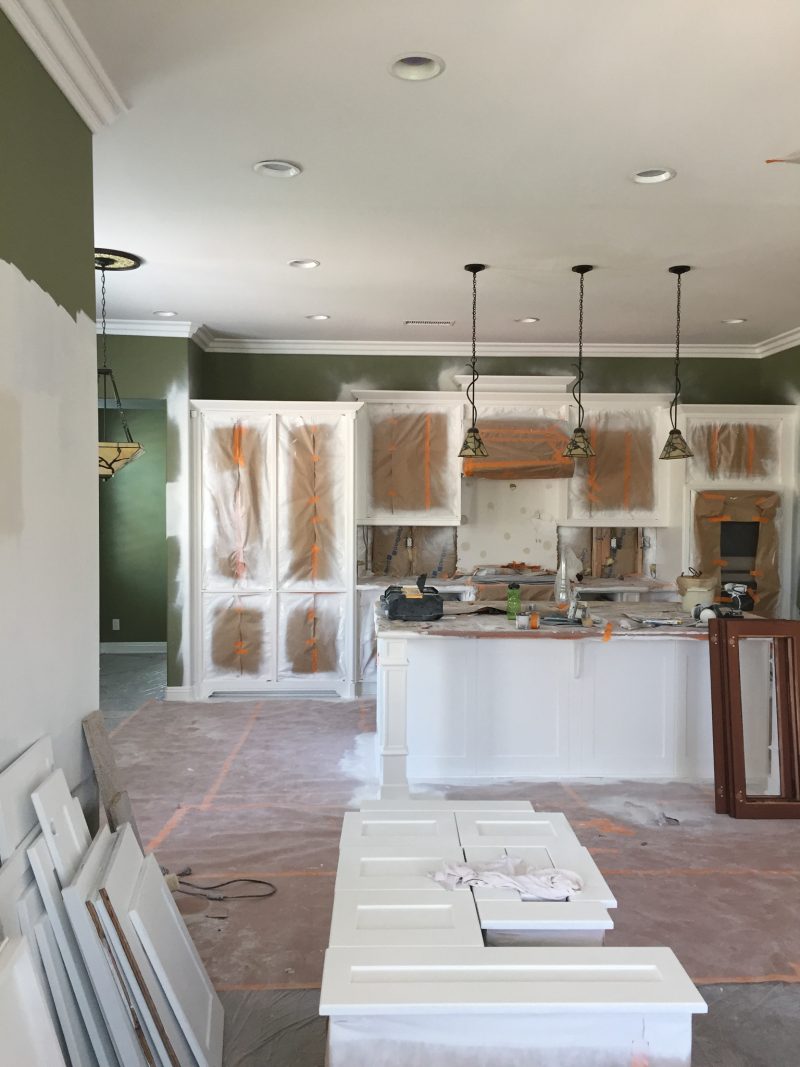 We removed the three pendants above the island and replaced them with two gold lanterns. That is as far as we have gotten.
CURRENT LIGHTING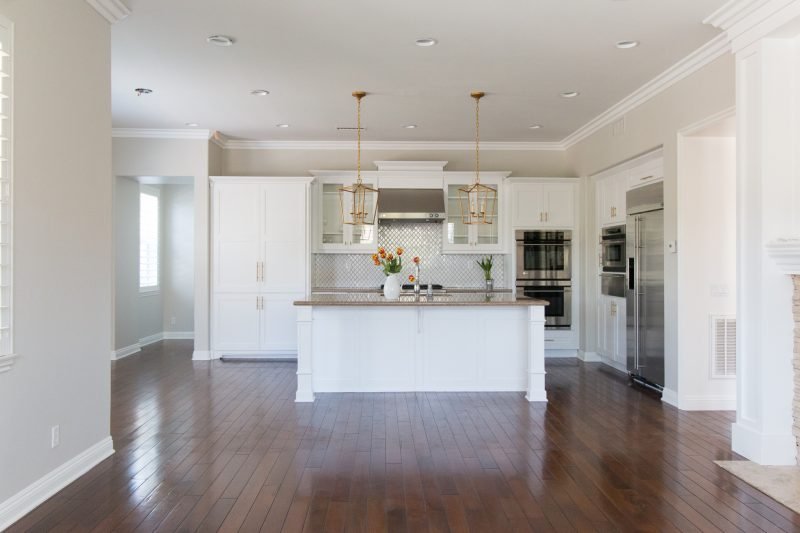 You see the hole in the ceiling is still there and I have looked high and low. I thought I would "just know" and yet here we are.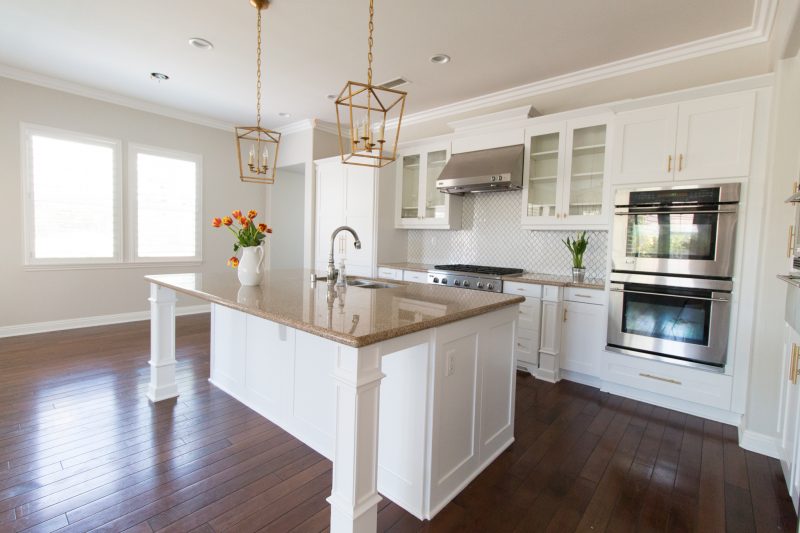 I realized I have very few wide shots of the space so I am including this one taken before we moved in so you can see where the chandelier is in relation to the pendants.
COLORFUL GREATROOM

Here is a glance into the greatroom so you get a feel for the color and style. Yes, that would be the coffee table from our previous living room that is far too small for this space. Something else I am working on. Thinking the new one will be a darker, aged wood. Something to give the space texture and warmth. I want it to feel a bit rustic and weathered so it's juxtaposed with the sleek lines of the sofas. Keep you posted on the search. I receive so many questions about our gold drapery rods. We love them and I have used them throughout the downstairs.
BREAKFAST NOOK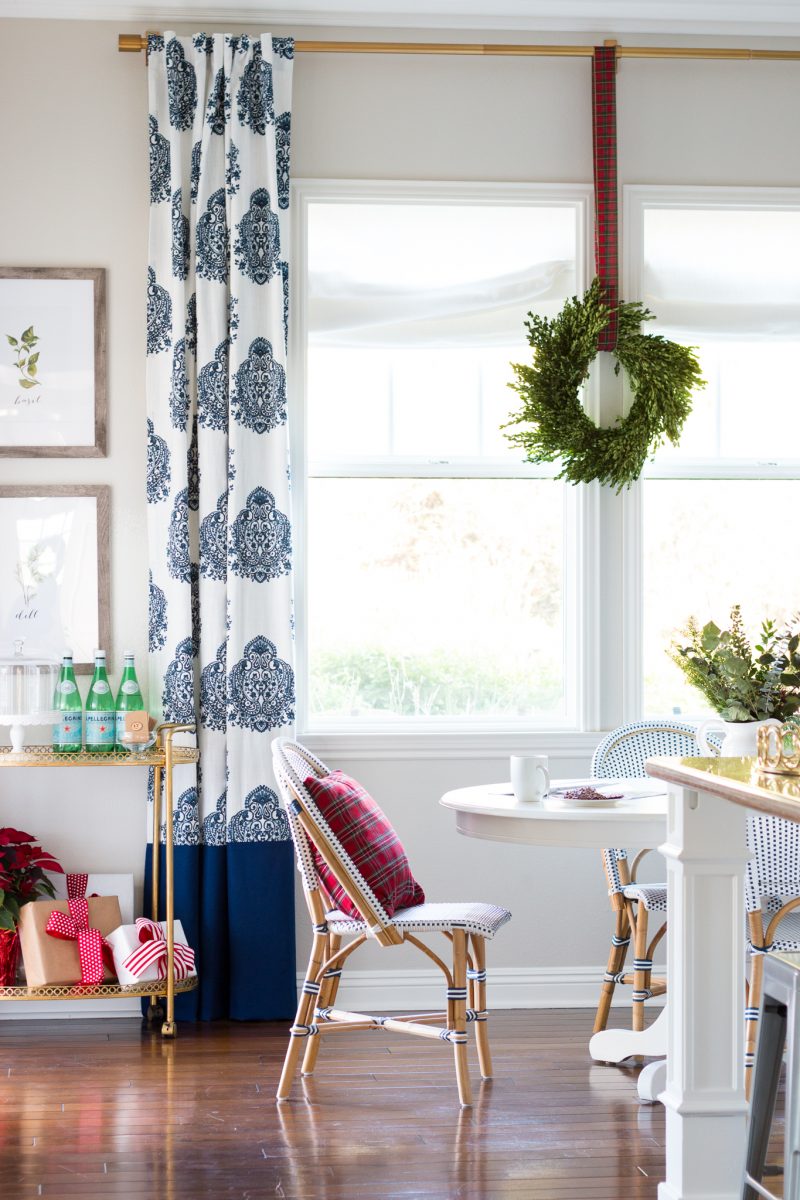 Don't mind the Christmas tour photo! Apparently I have very few shots of this room and they all cut off the ceiling because of the hole and wiring hanging down! But the new light will hang in front of that wreath. Hopefully you can picture that.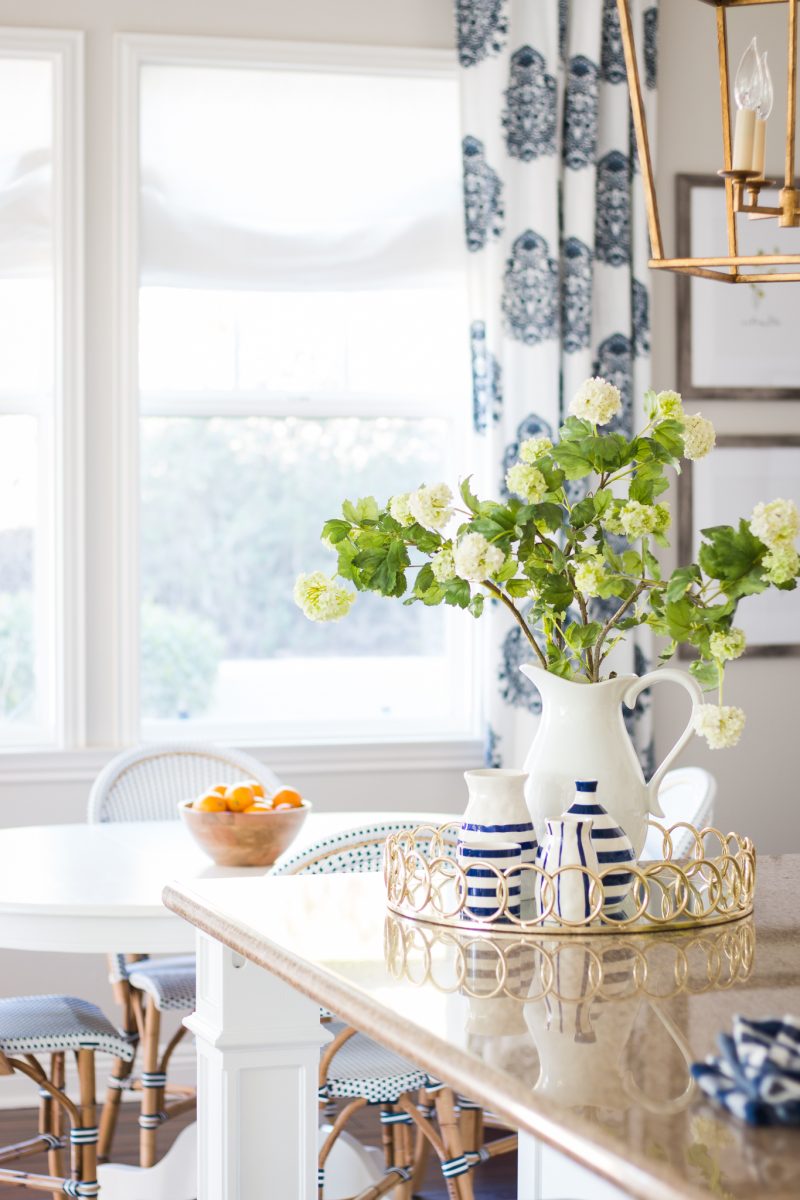 Here is a detailed shot of the colors we have going on as well as the chairs. I am just as in love with these chairs a the day I received them. (More Spring decor tips here).
HELP ME CHOOSE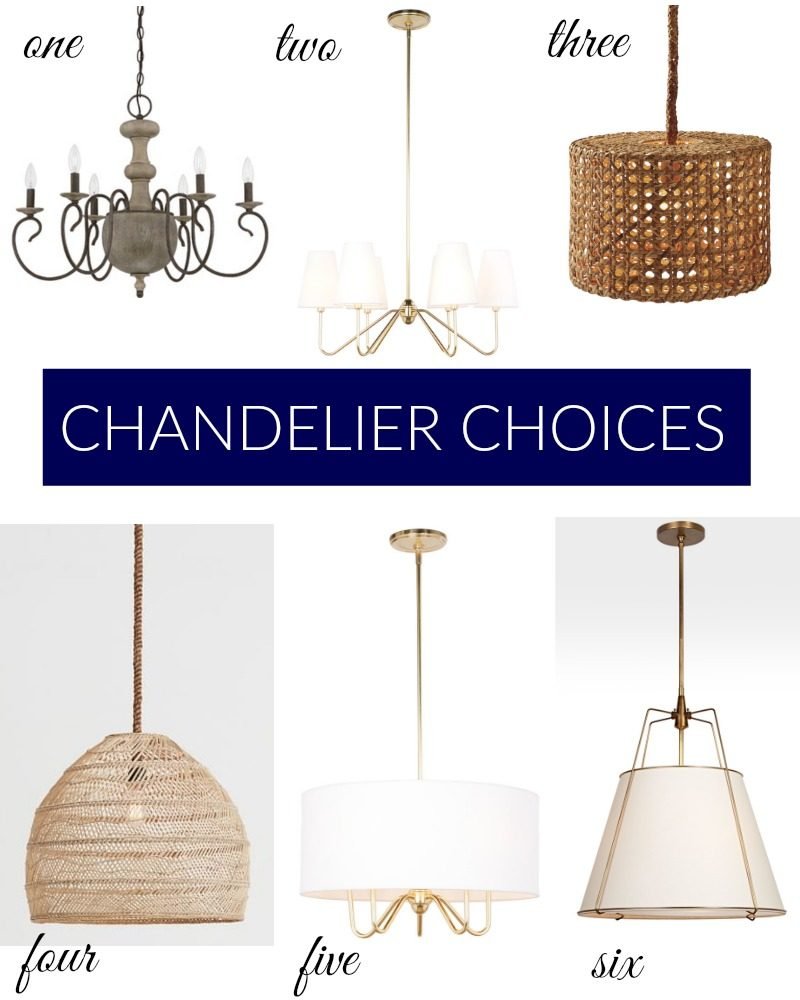 one | two | three | four | five | six
So here are my thoughts. We have two gold pendants above the island so my gut says go with something that either has shades or something with a ton of texture. I think I should veer away from anything that resembles the lantern style. I would like for the lighting to work well together but not match. My husband and I are on two different pages with this one so it's making it even more difficult. Do you like any of these? Let me know in the comments. Or if you know of one that I have missed I am all ears. This really has been much more challenging than I thought.
UPDATE:  Five comes in multiple sizes which is nice if you are looking for your own space. The same store has 20% off of outdoor items right now. I have my eyes on the house numbers.
Can't wait to hear from you!