Thank you for all of your input with Meredith's drapes yesterday. We both loved hearing what you all thought! Today I am back with "It's a Date!" We were traveling quite a bit the last few weeks and many of our date nights were in different cities or states. But this week we were able to sneak out to one of our favorite local spots. We cherished the date as our long time sitter is off to college. We love her like family and are so sad to see her go. But we know she will do great things in Chicago.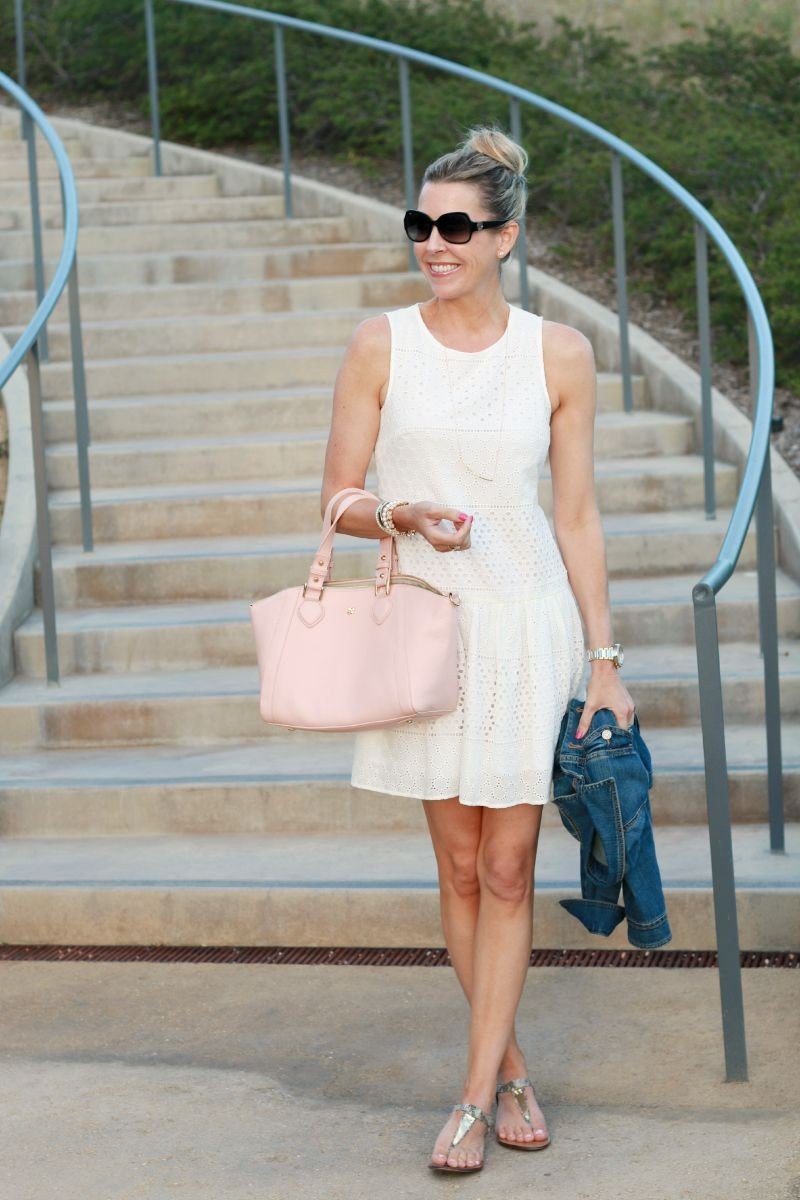 Date Night Hot Spot: We hit up True Food Kitchen in Newport this week. It's soooooo delicious. Do you have one by you? I know they have locations in Atlanta, Dallas, Denver, El Segundo, Fairfax, Houston, Santa Monica, Phoenix, San Diego, and Scottsdale. We honestly love everything on the menu.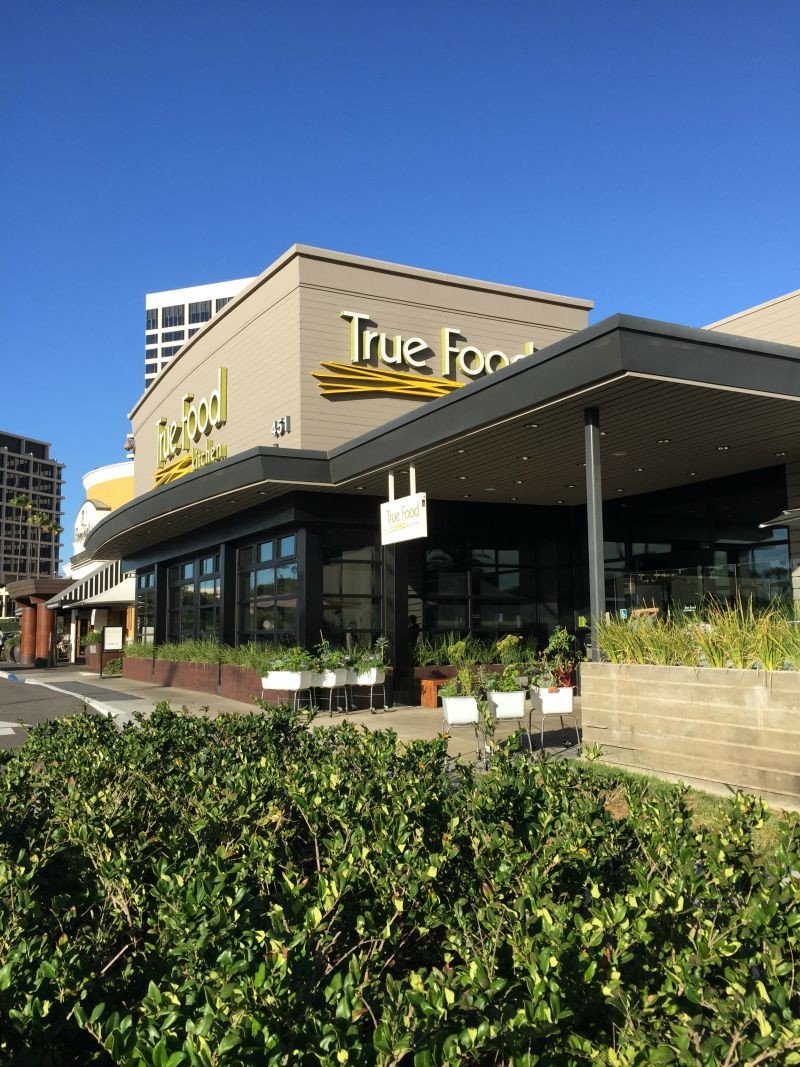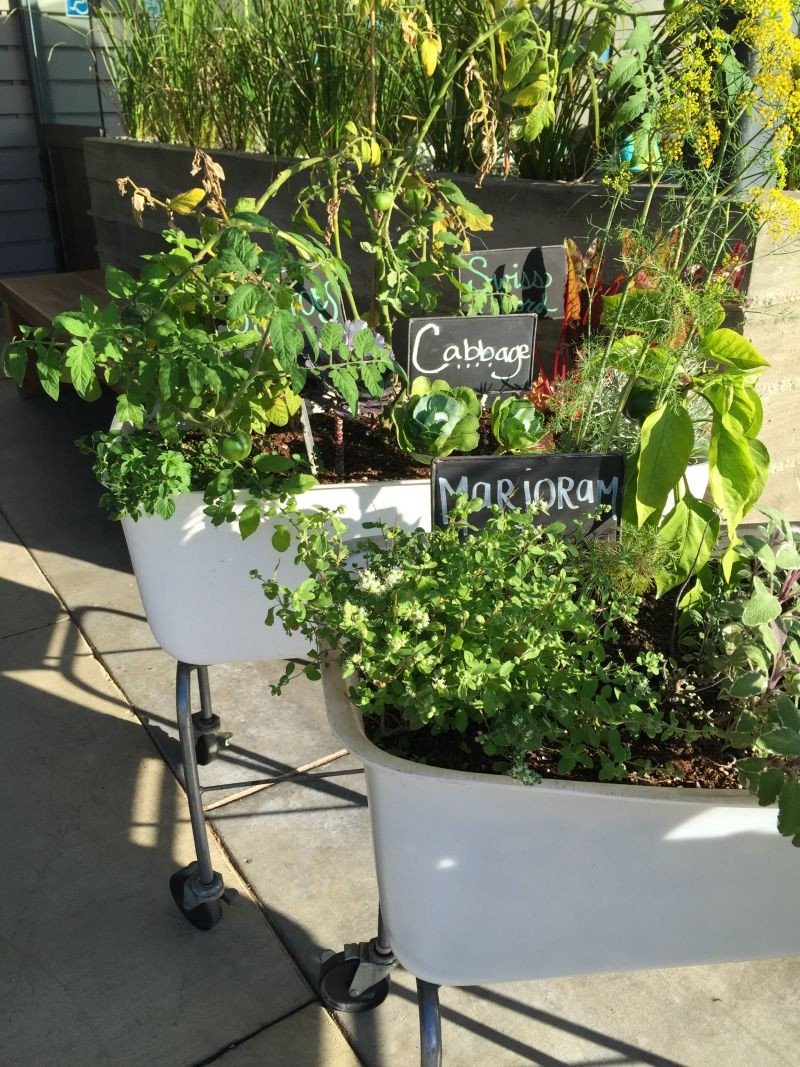 I love that they grown herbs and vegetables right outside their front door. The atmosphere is really darling inside, too.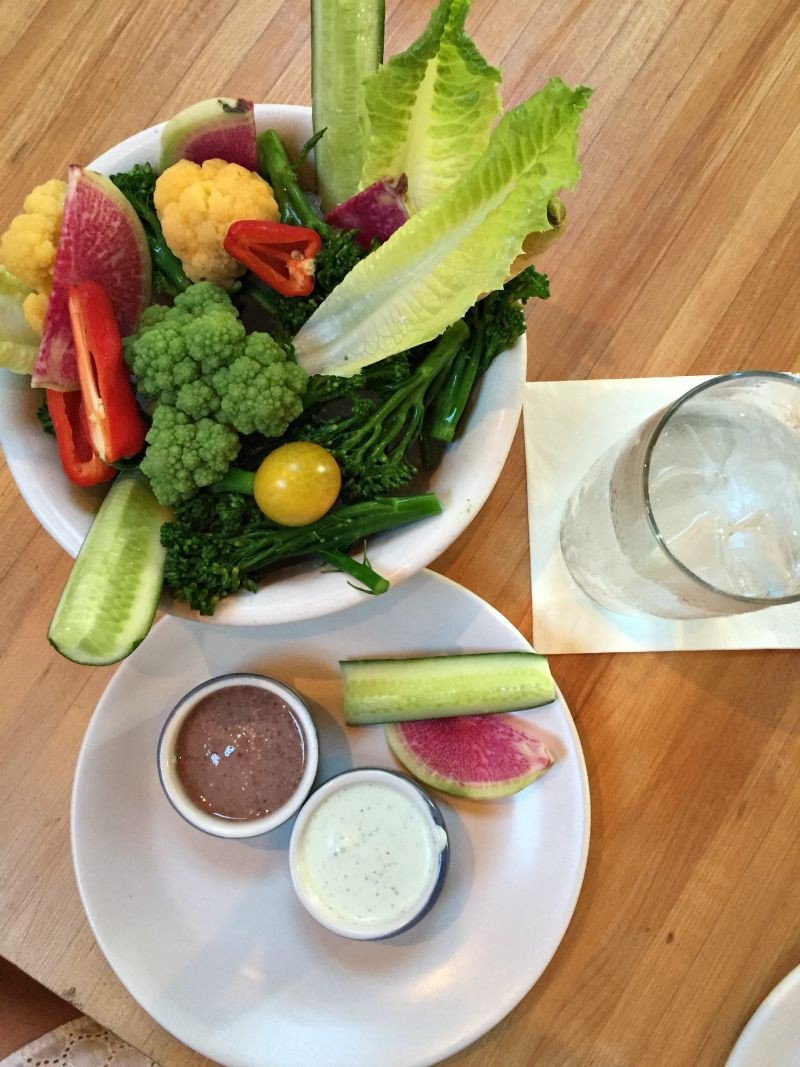 We highly recommend starting off with the vegetable crudites. It's so fresh and delicious. My husband rolled with the grass-fed bison burger and I had the street tacos. And don't be afraid to ask them to switch things up. My seabass tacos can be served on Kale or Butter lettuce instead of the corn tortillas.
Date Night Question of the Week: Who are the three most influential people in your life right now? This was fascinating and definitely tugged at some heart strings. I will share more on that later. Both my husband and I truly believe that you need to surround yourself with people that lift you up and inspire you to be a better person. If there are people in your life that do the opposite, it only brings unhappiness. So who are those people that lift you up? Who influences you? Who inspires you to go after your dreams and be a better person?
I think there is great power in people lifting each other up and propelling you to be the best version of yourself. Would love to know what you think about that. By the way, I rounded up all of the "Date Night Questions of the Week" and they will be in my main menu bar under the Fashion tab. I hope it will be helpful to have them all in one spot.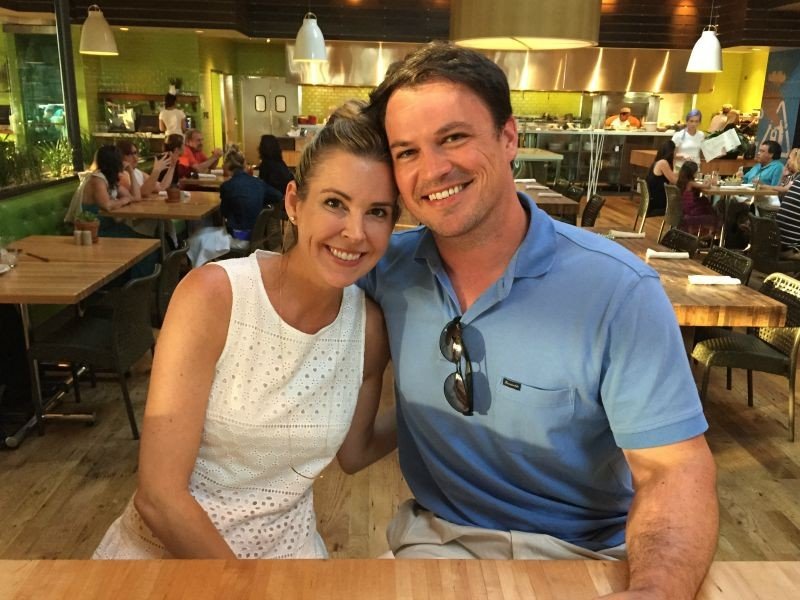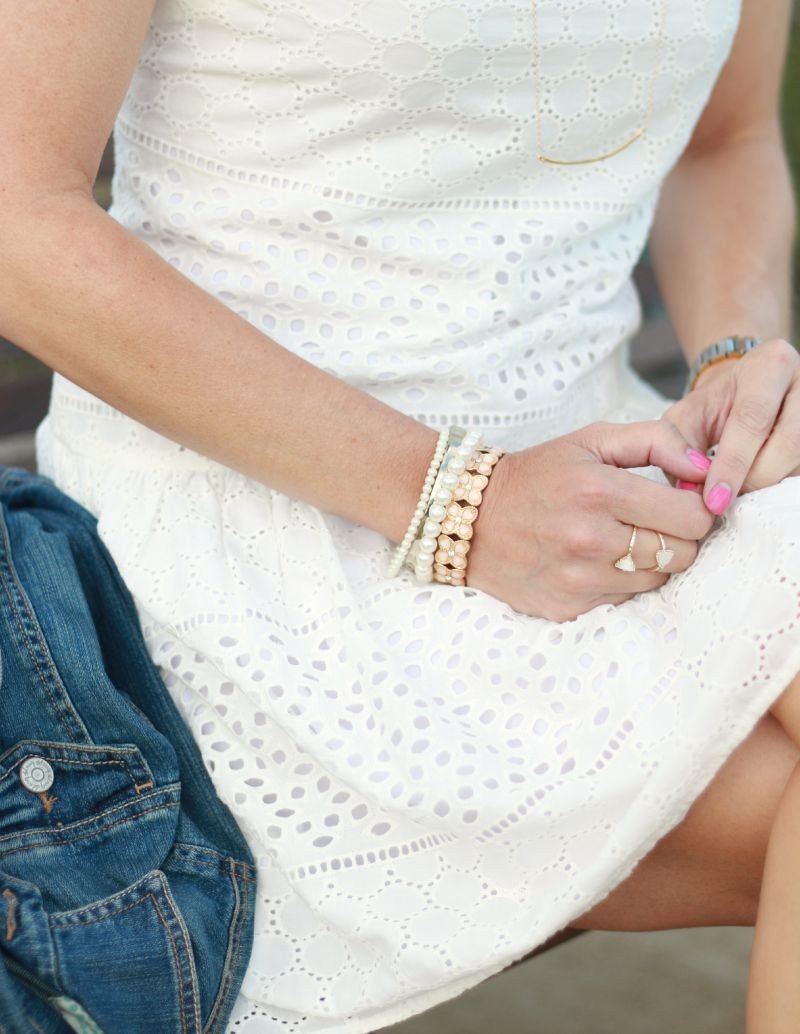 This week's date night was all about the simple summer dress, minimal makeup and sandals. It's an easy summer look and can go from day to night. I found this dress at Nordstrom Rack but sizes are limited so you can also find it here and it's hugely on sale. I am wearing a size 2.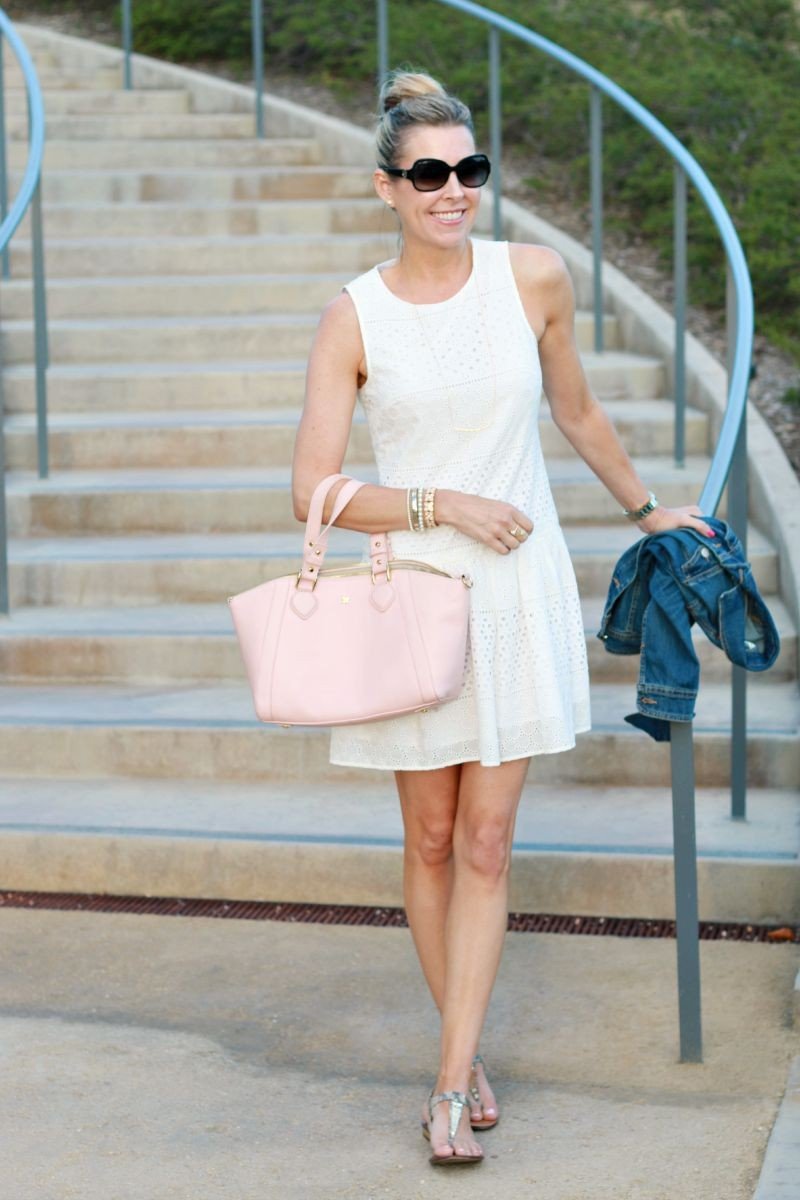 eyelet dress | dress here, too | sunglasses | similar sandals | handbag | jacket | necklace
Date Night Style: Shop The Look

Other Fun Eyelet Looks

I really love this blouse. And many of the looks are an extra 60% off with no code needed. And have you seen that they make eyelet Converse? What?! Price matched, too. And in non-eyelet news, this purse is 40% off right now. You know I love my stripes.
Enjoy your day! Missed other date night posts? Get caught up here with "It's a Date!"