Thank you for all the kind comments on the Michaels Makers Summit recap. More than anything, I just hope that you will be inspired as we share projects throughout the year and please let me know if you take a class over at Creative Bug. Maybe we can all push each other to pick up a new skill. My daughter is pushing me to teach her how to sew and that truly is one thing I really want to pass down to her. I'll let you know how it goes. Today I am back with Just Four Things. I can't believe it's time to make our last decision!
As you know, we are making over Meredith's room with well, just four things, and in the process hopefully demonstrating that you don't have to go crazy to make a room look chic and current. And most importantly, fit your own style. I LOVED your input last week. Especially those of you who mixed up the choices and made new combinations. That's the best. And thank you for always keeping things so positive around here. It means more than you know.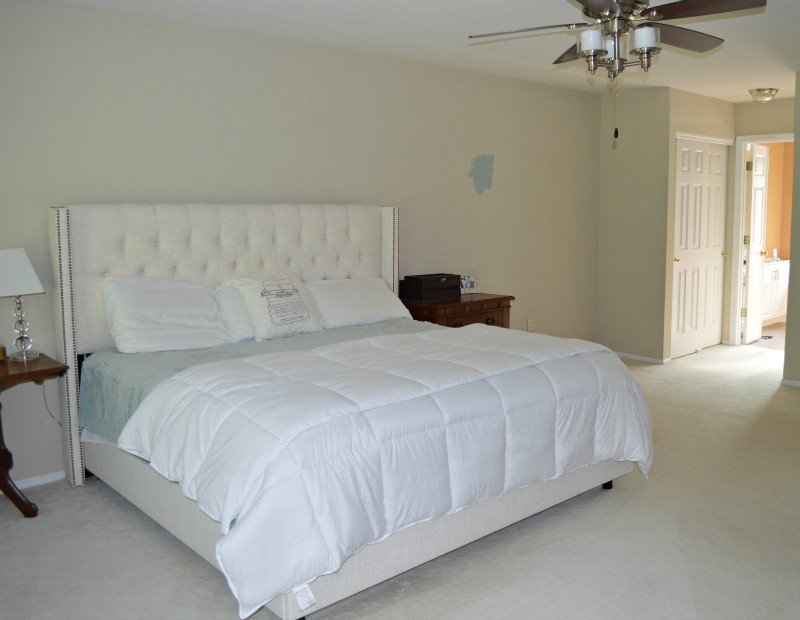 So the daring family has decided to go with the following pillow combination! Is it what you chose?

fleurish pillow |  spotted pillow
Cubby, you called it! My dear friend, Catherine (goes by Cubby) suggested this combo in the comment section! Here is how it all looks on our board now: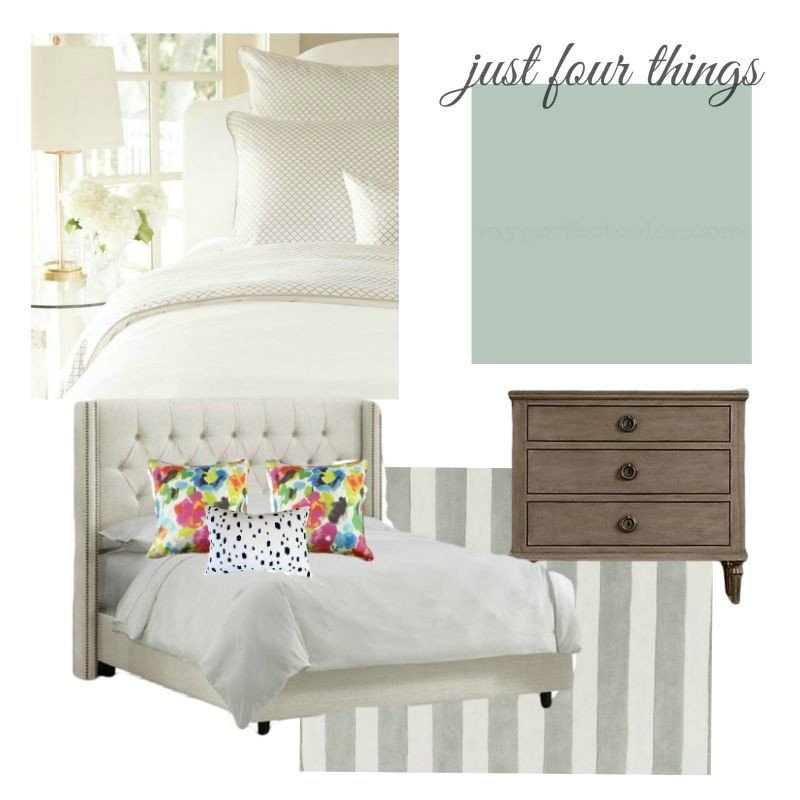 bed | dresser | striped rug | duvet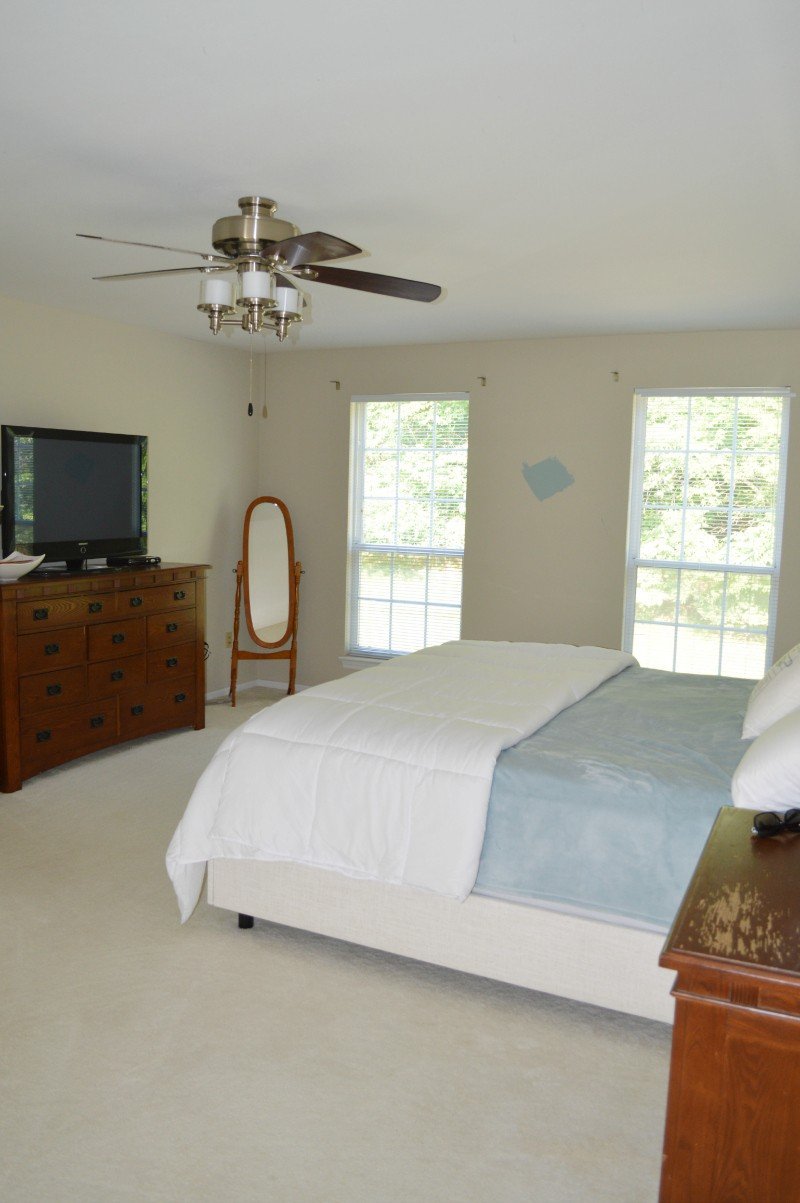 As a reminder, here are the four things we are planning to add to this space:
Area rug
New bedding
Bedside tables/chests

Drapes
We are now looking towards the back wall and choosing drapes. We will use four panels altogether (one will hang on each side of both windows). I can't believe we have made it this far already. Take a look at the options below and let me know your thoughts.
OPTION ONE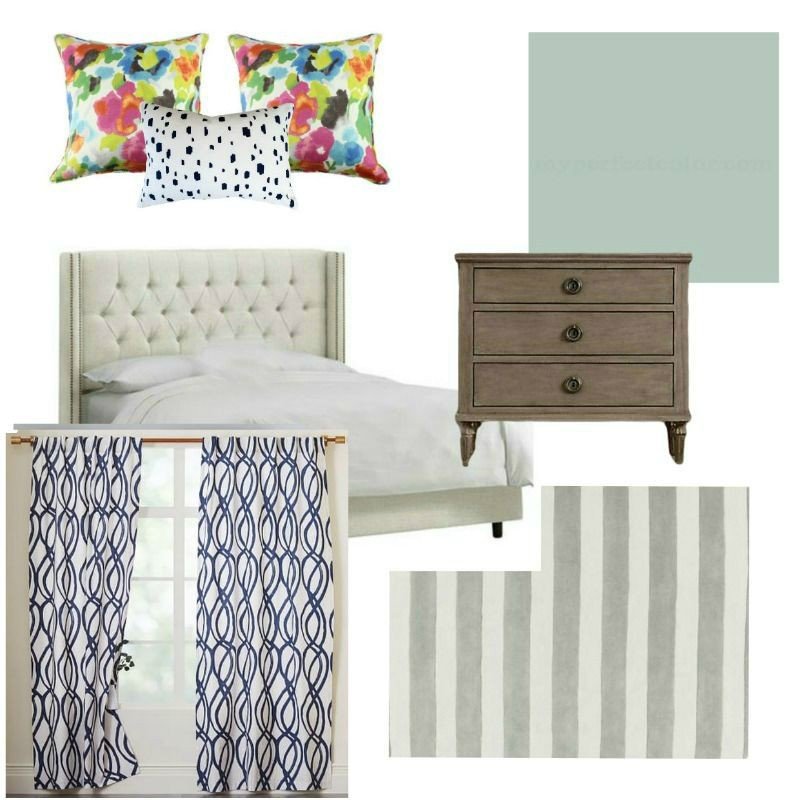 OPTION TWO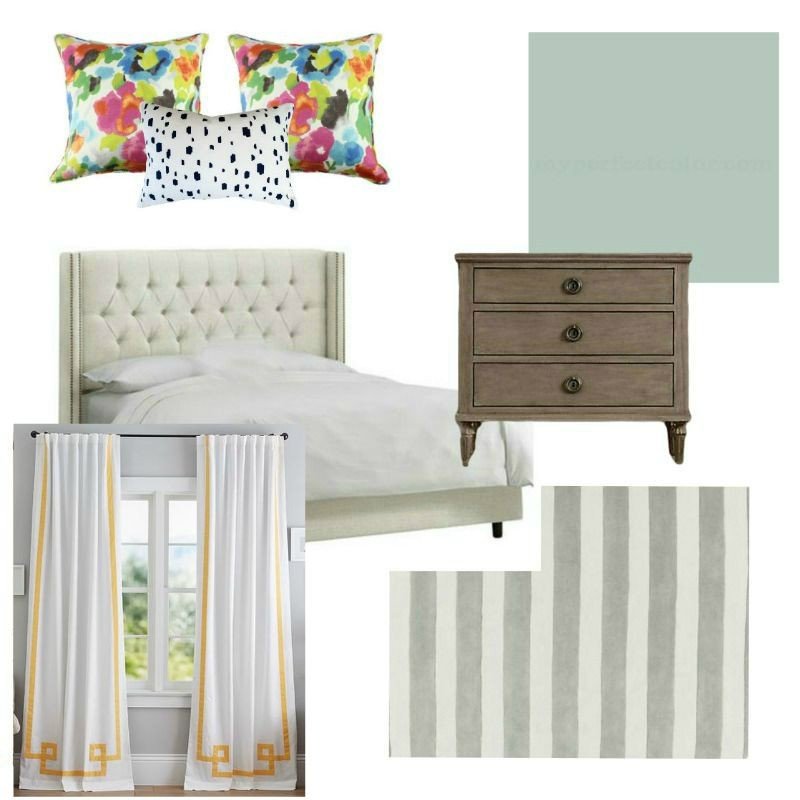 OPTION THREE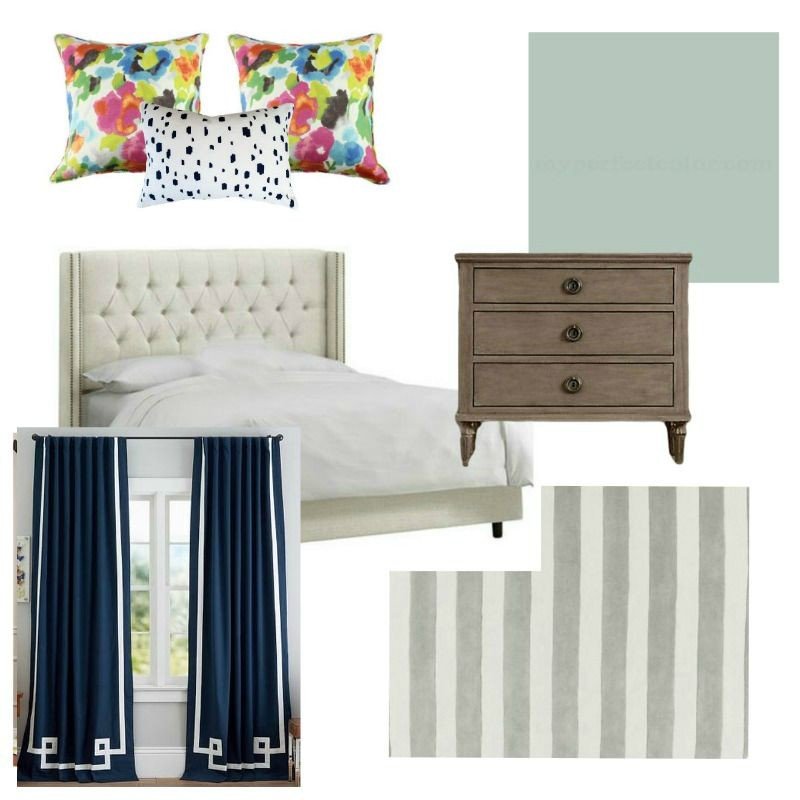 Ok, my friends! I will say that I have one hands down favorite. I can't pretend that I don't. But you'll have to wait until next week to hear. Let Meredith and I know what your choice is and then we will be able to get to work and show you the fun reveal! Can't wait.
Past Just Four Things Posts
 Announcement | Meet the Client