I want to thank each and every one of you who took a moment to enter the Kate Spade shoe giveaway on my blog. So many of you took the time to let me know what you enjoy about the blog and it was so special to read. Thank you. Wishing I could pull an Oprah Winfrey moment and say, "Everybody gets a pair of shoes!" Unfortunately I can not pull that off but hoping to host more fun giveaways for all of you.
Congratulations to Meghan G. I will be in touch with you soon! Enjoy your new sandals.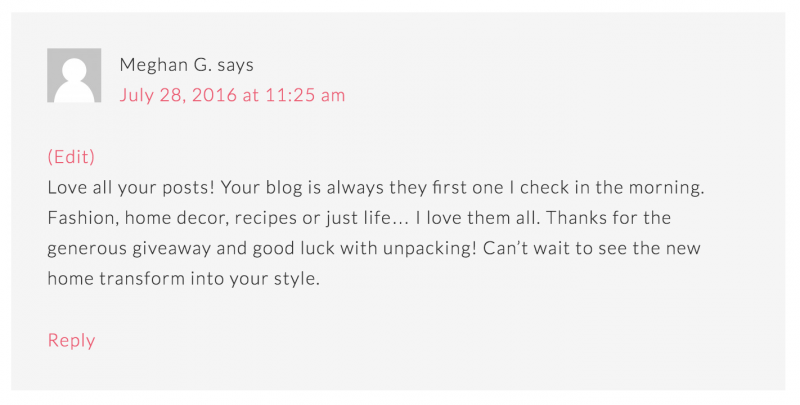 *Thank you to Kate Spade for partnering with me on this fun giveaway.