Thank you for the kind comments on our house progress yesterday! We are really excited and plugging away. Because we have been burning the candle at both ends I finally decided to get a pedicure with a friend. Sometimes a little girl time is enough to push reset. And I thought it was a fun time to show you my Kate Spade sandals and giveaway a pair, too. Sometimes it's a silly thing like a pretty new pair of shoes that can really brighten a day. I love anything with tassels and am excited for one of you to enjoy a pair as well. Details on how to win these pretty little sandals can be found below.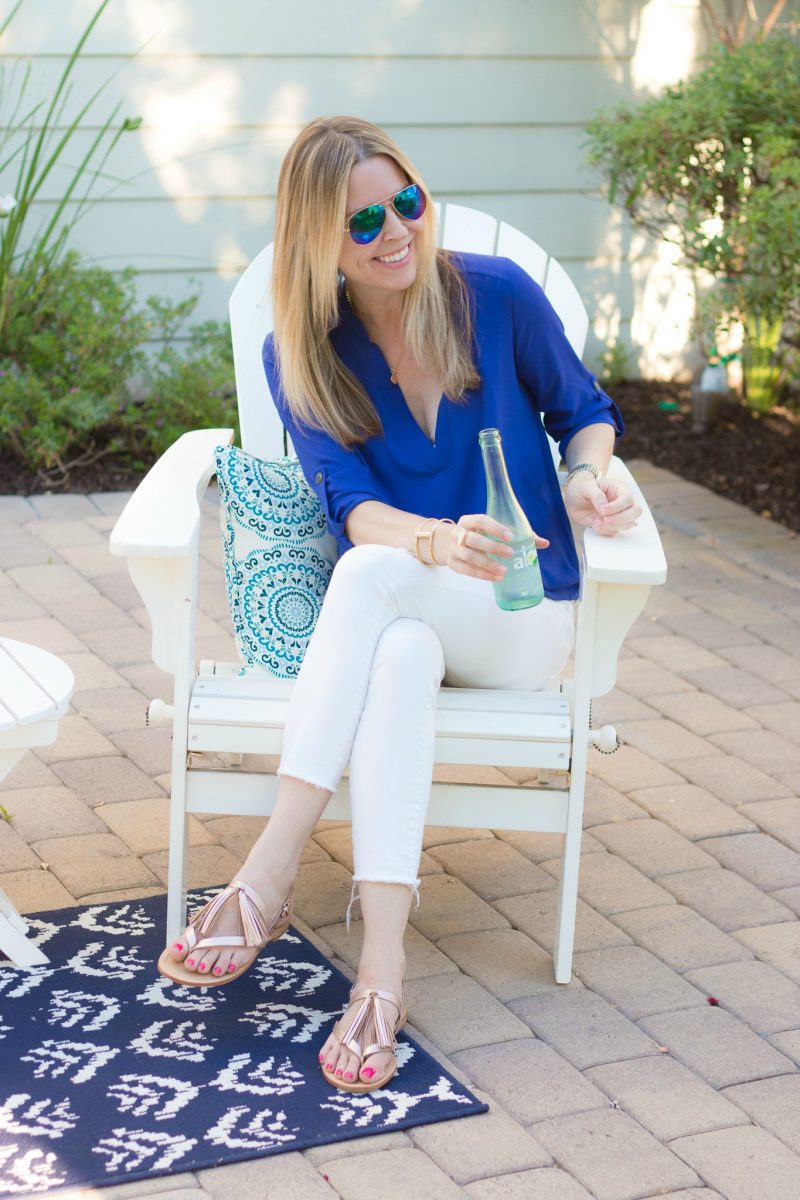 sandals || jeans || blouse || necklace || sunglasses
On a completely unrelated note, have you tried the Alova sparkling water? I picked some up at the grocery store and it's pretty darn refreshing. I am normally just a straight up water drinker but if you like cucumber and mint you may want to try it. I was joking with my husband that it reminds me of being at a spa. His response, "Great. It's a heck of a lot cheaper!" #truth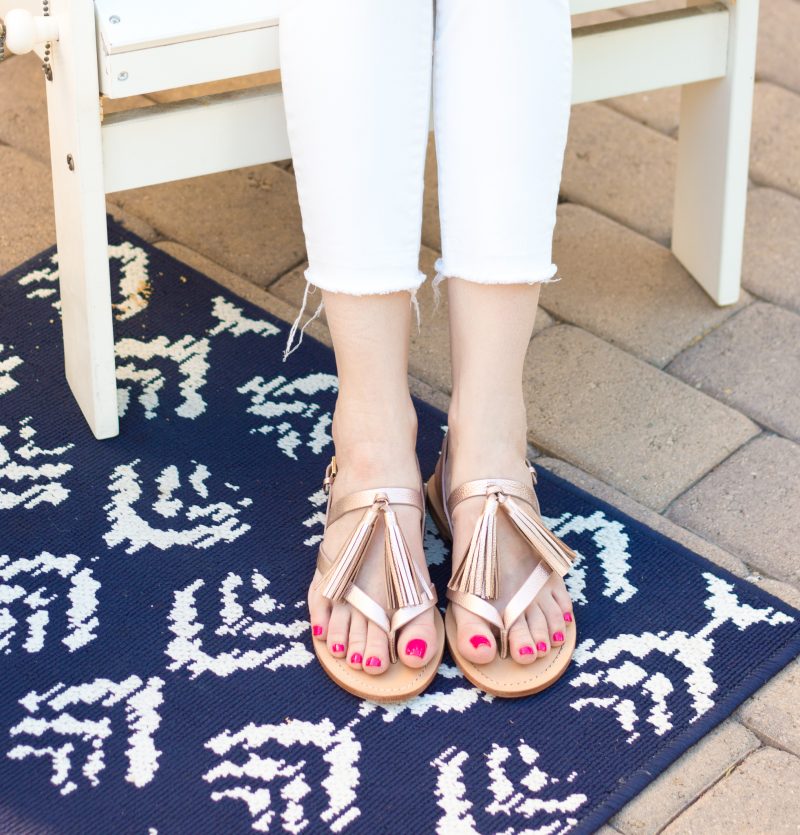 Aren't they fun? The rose gold color goes with everything and well, there are tassels!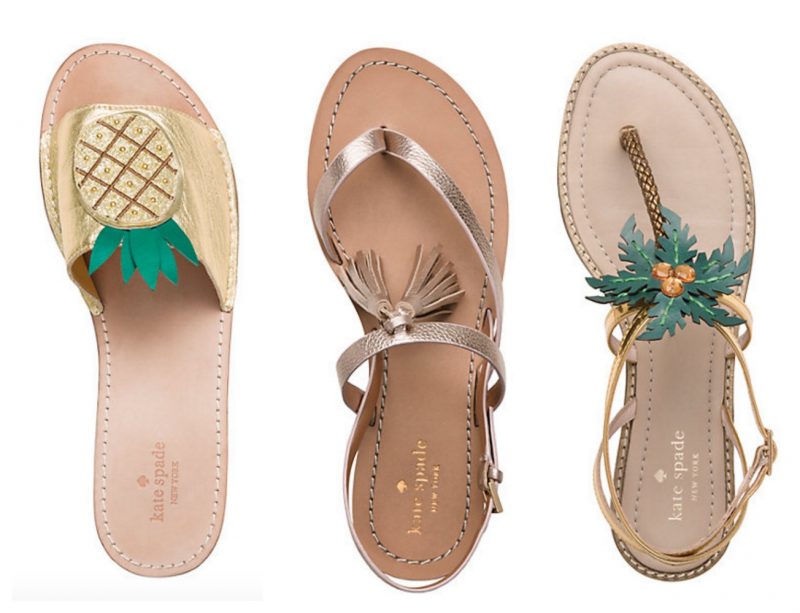 There's no denying Kate Spade does style perfectly. I love how feminine their shoes are. And the pineapple sandals are so sweet. No pun intended. And they Kate Spade scores points with me for offering free shipping and free returns.
And the gingham ones are pretty darn amazing. There is something about gingham and floral paired together that I really love. I guess that's why I had this combo in my living room for so long.
Kate Spade Shoes

Excited to share a pair of these tassel sandals with one of you. They also come in a darling black.
HOW TO ENTER
I like to keep things simple around here. Just leave a comment below letting me know what topics you like reading about on the blog. A winner will be chosen at random and announced August 3 here on the blog. Good luck!

*Thank you to Kate Spade for partnering with me on this post and giveaway. Affiliate links used.