Tweens and teens. That was the number one category requested by all of you for gift guides. Let me tell you, I get why. It's not easy, my friends. This might be the hardest age group to buy for. Because of that, I did some serious research and consulting with the tweens and teens I know to bring you two curated gift guides. I truly hope these are helpful. The are kid approved (and parent approved) so without further ado let's get to it.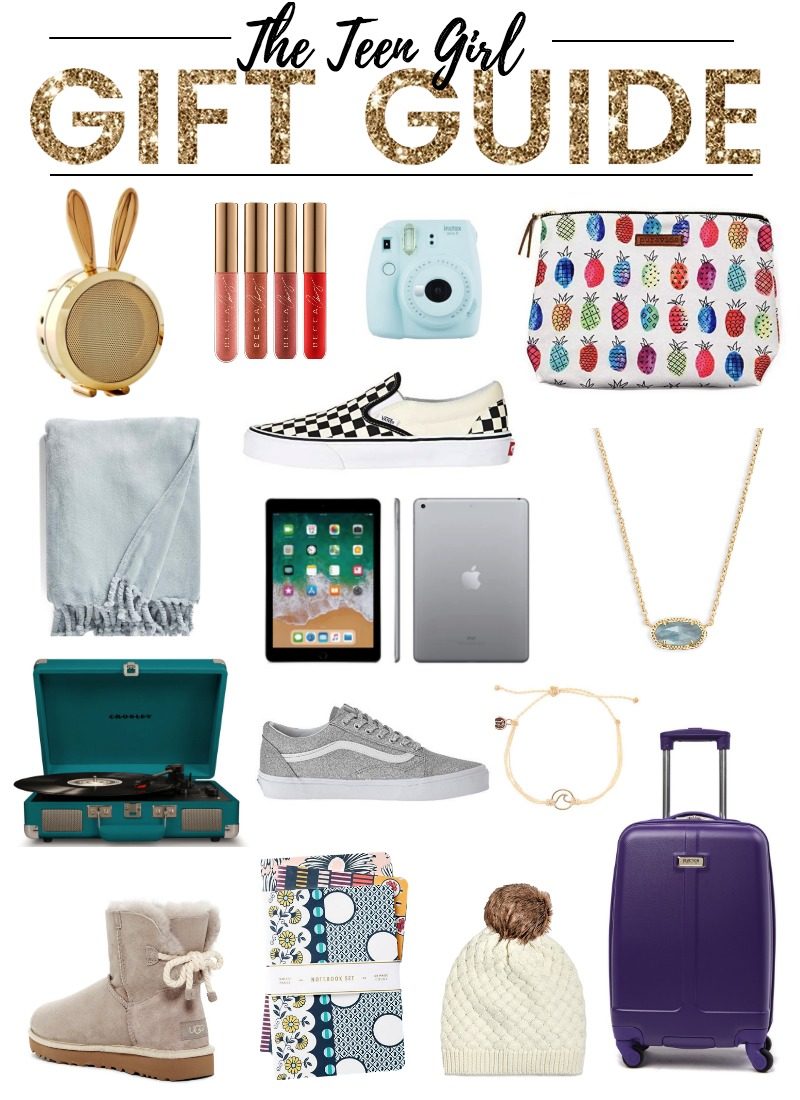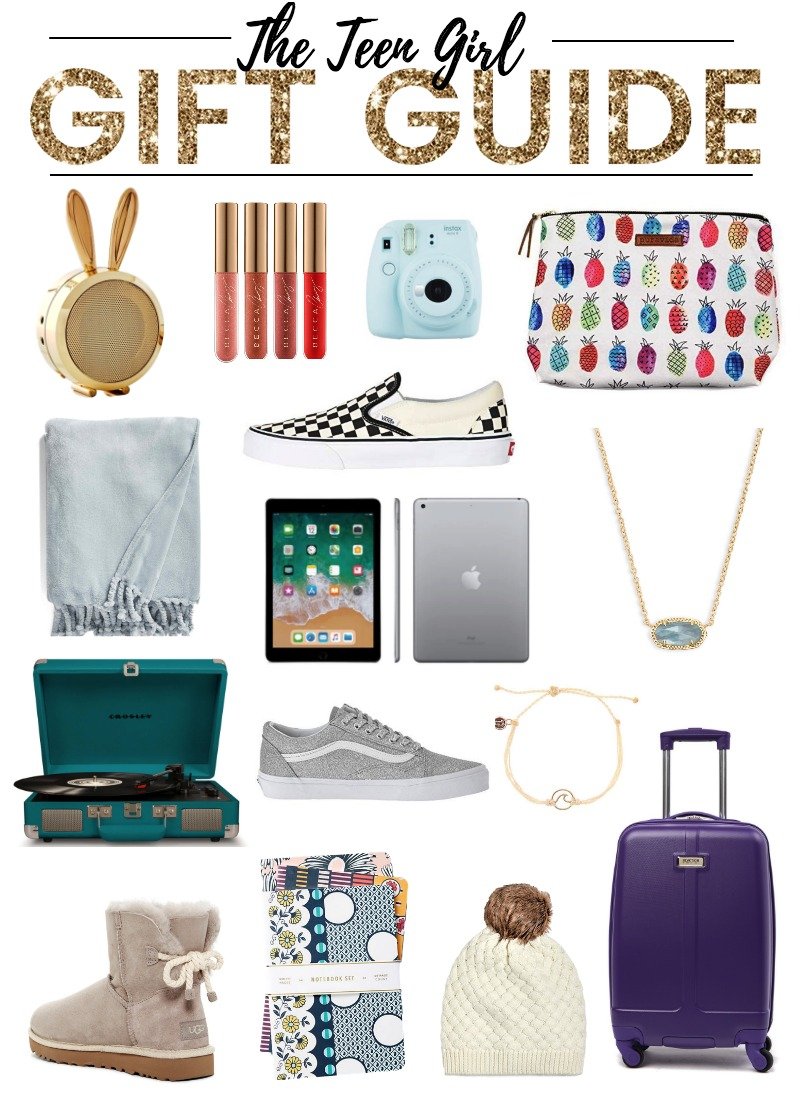 I will be honest, the teen girl gift guide was easier to pull together than the boys'.  My daughter was a huge help. Here are 15 ideas to get your wheels turning.
Music meets chic style. Love the gold bunny and who doesn't need a little more music in their life.
Love the idea of a kit because you can always split this up between multiple girls or Santa may want to use as stocking stuffers.
Quite possibly one of my daughter's favorite gifts ever. She still uses it and loves it. Her wall has a darling display of all of the instant photos she's taken through the years. Love this gift.
Have you heard of Pura Vida. Fantastic company started by Griffin and Paul after a trip to Costa Rica. Fast forward to a wonderful company that gives back and emphasizes appreciating life's little treasures. Love everything about this. The pouch is great for pretty much anything.
I know this makes for a great gift because my daughter tries to steal this from me on the daily. It's so soft and warm without being too heavy or bulky. Perfect combination and it comes in many different colors.
Vans and tween girls. Need I say more?
The gift that keeps on giving. It also comes in gold.
Absolutely adore this necklace. It was the first grown-up necklace my daughter received and she treasures it to this day. A great gift idea and it's available in so many different colors. You can't go wrong with this.
In an age where technology reigns supreme, there is something really special about old-fashioned record players. Both of my children have them and LOVE them. My dad used to give them records each Christmas to grown their collection. Are these the best sound systems you'll ever hear? No, but the kids love them and listen to them regularly.
More Vans. They love them. That is all. These are on my daughter's wish list.
Another great piece by Pura Vida. These are so popular with the girls now.
I thought these were adorable. A little bit different from the usual Ugg boot. So cute.
Journals, journals, and more journals. I think these are so important during the teen years. Whether they are writing or doodling it's an awesome way to express emotion. You can split this pack up or gift all three. Santa is a big fan of these for stocking stuffers.
Cute for the winter months. And you don't have to worry about the fit. Score.
Tweens are at the age where you can't grab the kiddie bag and roll out for a trip. It's time for their own luggage. My daughter has this particular bag and it's been great. We view theses as carry ons and never check them. They hold up really well that way. It's so lightweight to begin with so even fully packed, it's quite manageable.
*** My daughter also keeps trying to steal this from me, so I highly recommend this, too.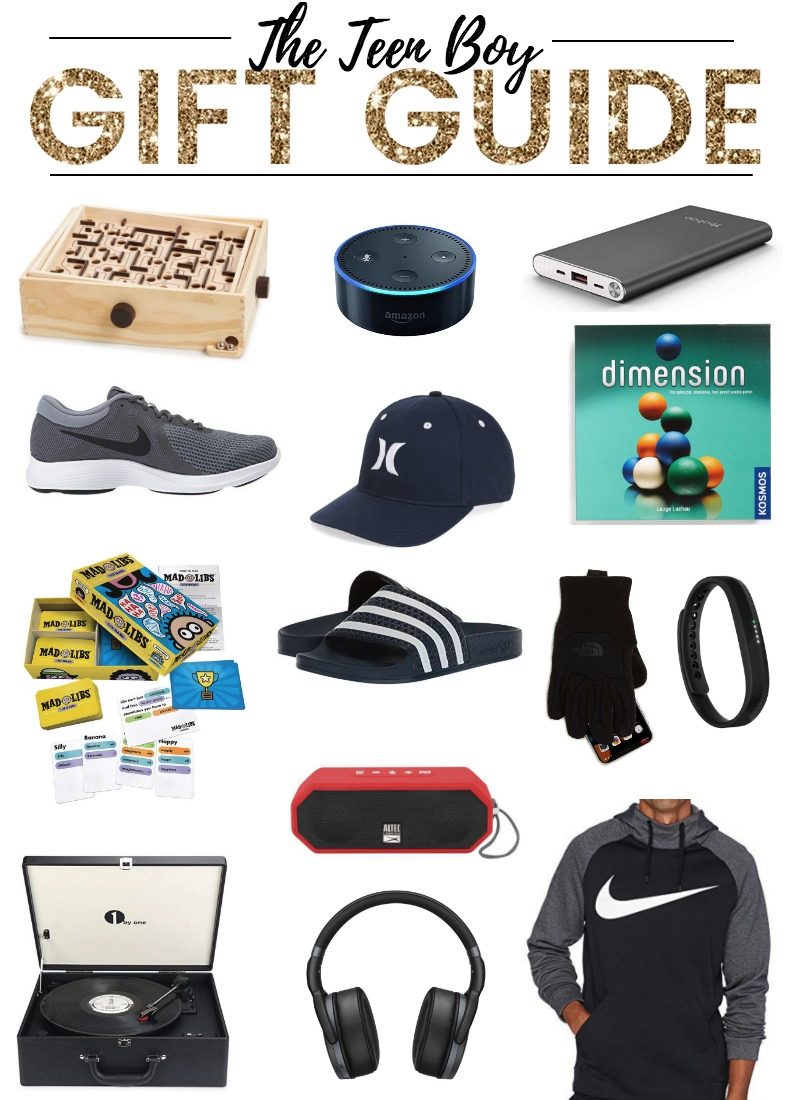 Did you have one of these? This brings back so many memories. I spent hours having competitions with my siblings over who could get the farthest. I love things like this. Anything that can take us offline and in the present moment. . . .all for it. Great game to have in the house.
My son loves this for when he is playing hockey in the garage. He can ask it to play whatever song he is hoping to hear.
Teens are known for forgetting to charge their phones. More importantly, if my daughter is out and about I want to know that I can get a hold of her. This is great for both boys and girls.
Who does't need a new pair of running shoes? Great price.
Another tried and true gift for boys. Up their hat game with a brand new one this Christmas.
We love any type of puzzle game over here. This one is fast paced and for ages 8 and up.
Yes! Bring back Mad Libs. Always so fun and when boys inject their humor, well, it's a good time.
These are great for both boys and girls. Especially if they are into sports and carrying their athletic shoes with them.
Cold out and you need to use your phone. No problem. These allow you to do that. I have a pair and have appreciated them at the ice rink or when we've been at really cold football games.
Still a great gift idea for your sports enthusiast.
Being able to listen to music is so important. I am a huge proponent of having music on in our house all the time. This is a great speaker for your son's room.
I mentioned this above. Huge fan of the old school record players. Plus it's nice to tell relatives that they can gift your son or daughter records through the years.
Perfect for travel or for getting psyched up for their next game.
When it doubt, give the boy a pullover. Let's face it, they need them and this one is a classic.
Ok, moms! I really hope this has been helpful. Please let me know. I will add them to my holiday shop and update them as I discover more ideas.
Enjoy the day. It is pouring down rain so I plan to hibernate and get a great deal done around the house.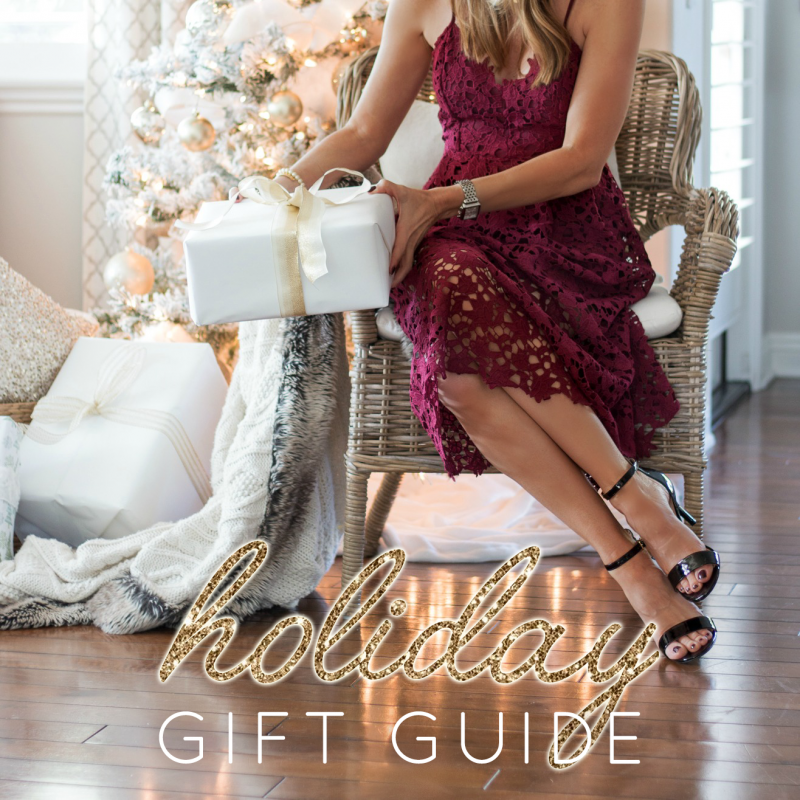 CHECK OUT ALL THE ENTIRE HOLIDAY SHOP HERE