Morning. Things have been in full swing over here. That's code for hectic. It's amazing having a house full of people working on the kitchen because it means incredible progress. It also means that life feels out of sorts and I never get as much accomplished. It's almost like I push pause on all that I need to do. But today I thought it would be fun to share and update and answer two of the most frequently asked questions.
Kitchen Update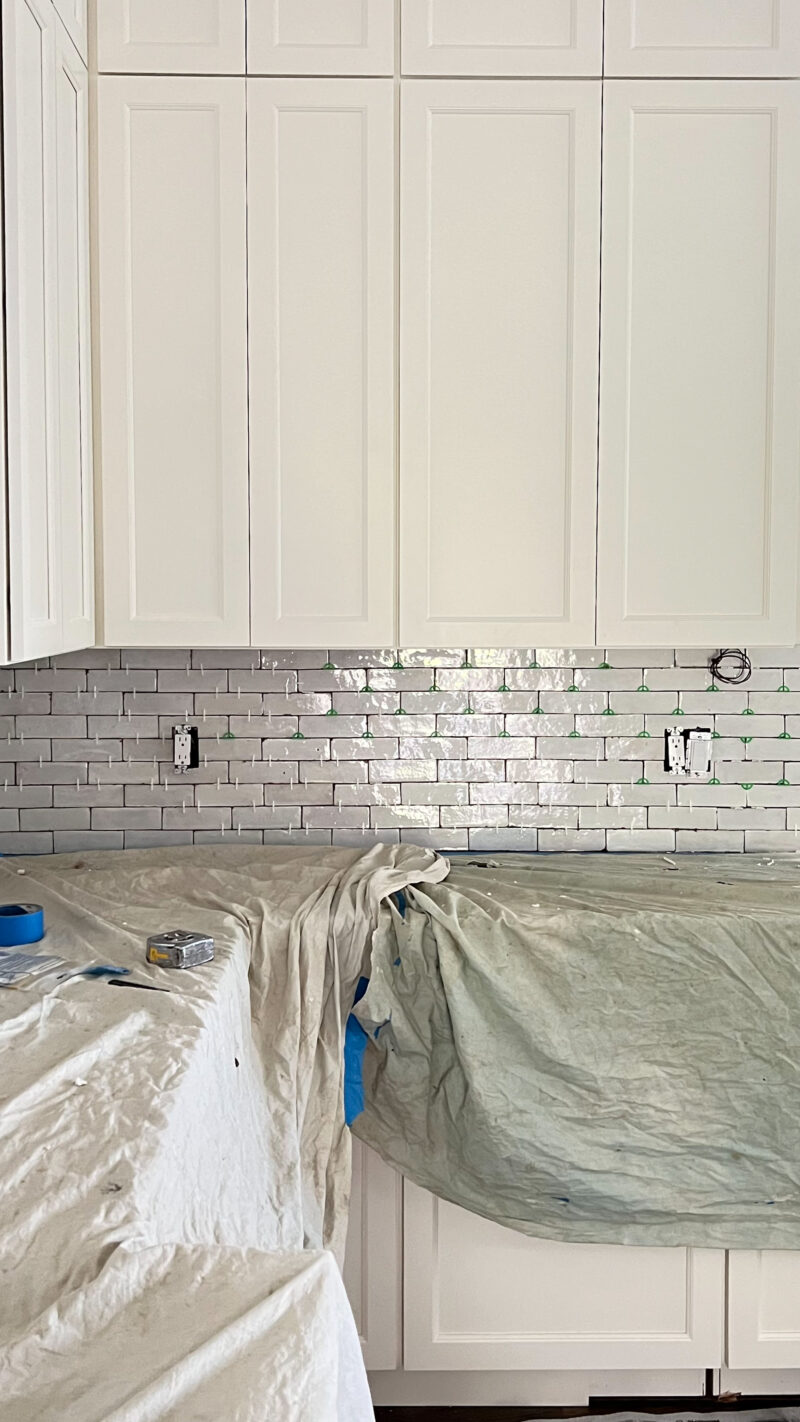 WHAT TILE IS THAT?
One of the biggest moments in this space coming to life was starting the tile. I was holding my breath as it's no joke to install. We used Zellige tile by Riad in the color snow. Each tile is different and that is part of why I chose it. But you can imagine how installing tile when every piece is slightly different in depth can be a challenge. It was also necessary to inspect every tile so a lot of time and love went into this.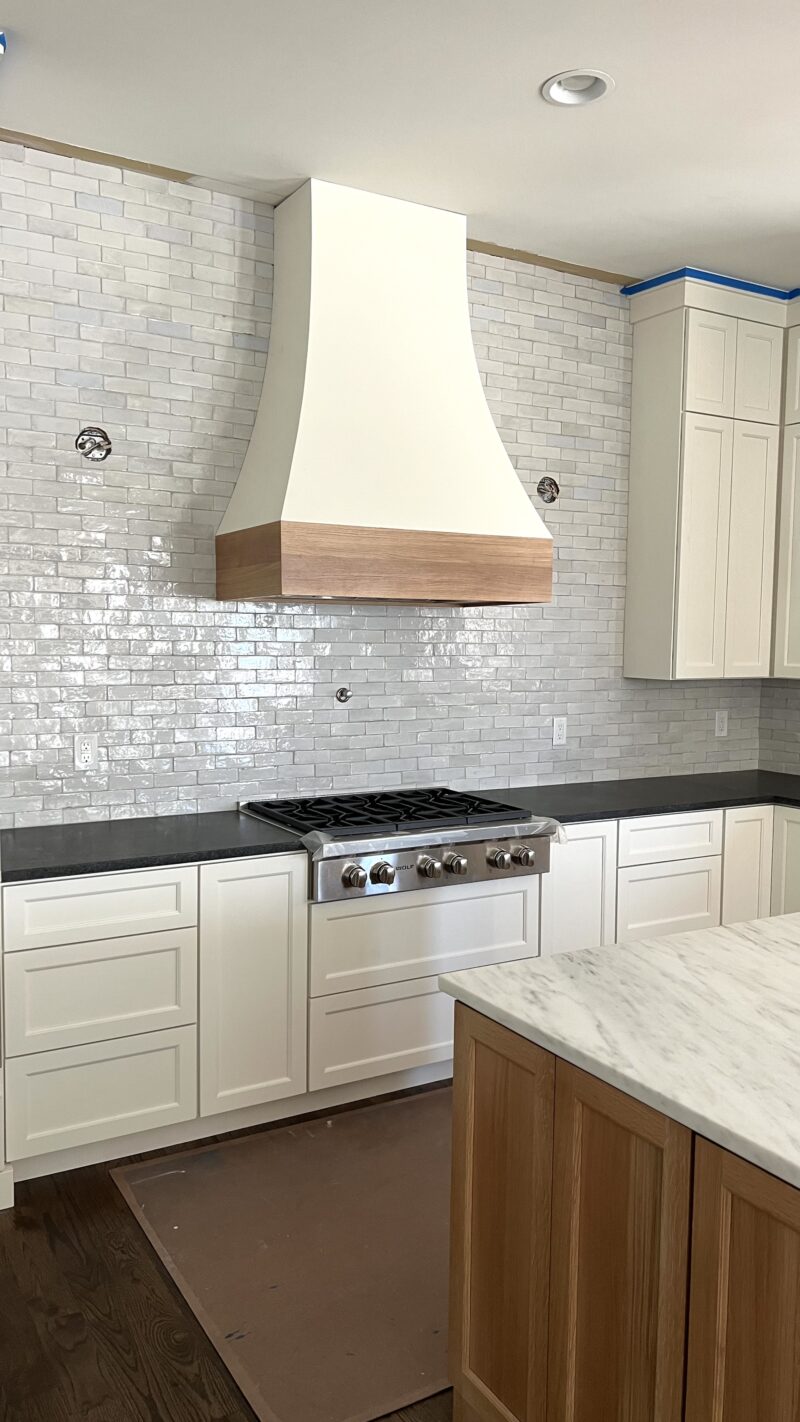 When it was all said and done, it was exactly as I had hoped. I will say there is an immense amount of pressure when you chose elements of the design and pray it works out. I love the old world quality it has in real life. Each one has a chip here and there and a great amount of movement. We used "warm gray" for the grout. Ignore the brown stripe on the ceiling as that is paint that will be covered over.
WHAT ARE YOUR COUNTERTOPS?
Other than tile, the number one question is what did we go with for our countertops? I will do a detailed post once the space is finished, but we chose honed granite for the perimeter and marble for the island. I literally fell in love with the marble slab and couldn't go with anything else. It's a soft white with warm veining and all of the colors unite the kitchen. Because it will stain and etch (we are okay with that), I wanted the perimeter to be as durable as possible.
If you have more questions, feel free to drop them below. Next up is hardware and lighting which should start to give the space its personality. With the clean lines of the kitchen, we opted for very traditional hardware and lighting. Can't wait to show you.
Wishing you all a wonderful day.