Good morning. Things have been moving right along with our kitchen renovation. The house is what I call a beautiful mess. No room has been spared the overflow of tile, cabinets and trim but I wouldn't trade it. In case you missed it, I did share a sneak peek into both the chaos and the progress. Today I am excited to share the hardware we chose. I can hardly wait to see it on the cabinets.
TIMELESS HARDWARE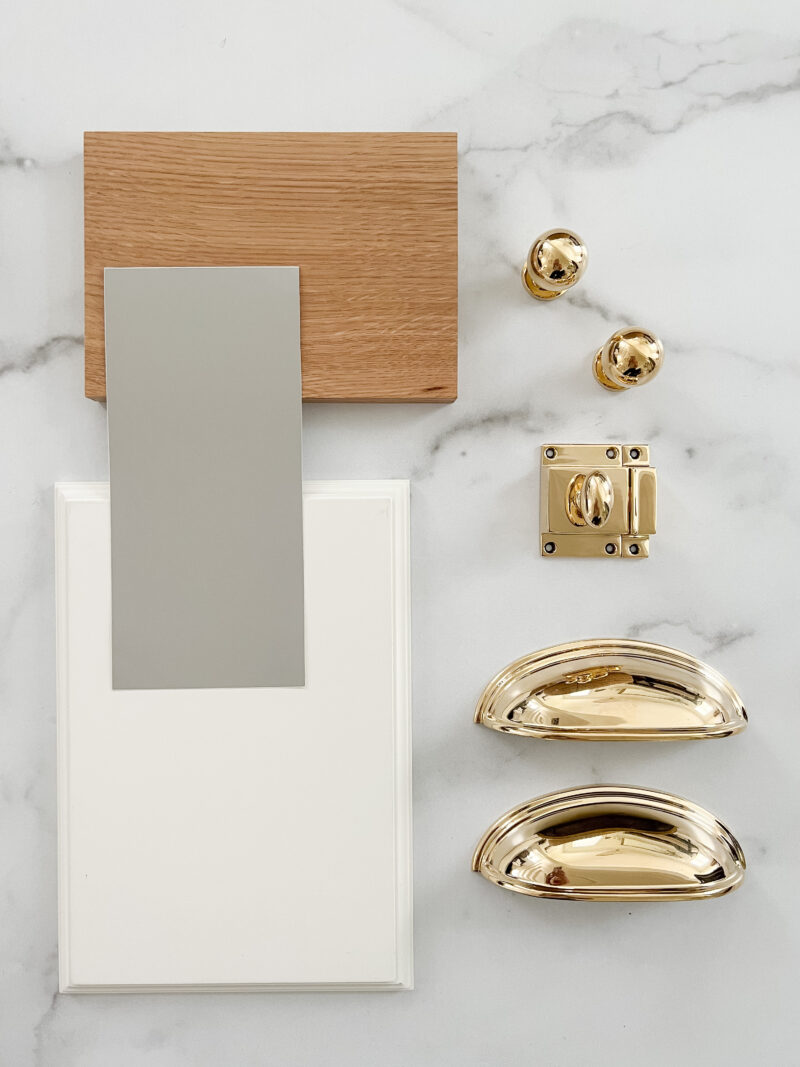 Because we have been in the planning stages of this for so long, I really took my time and looked at so many options. In the end, my heart kept going back to a classic look. It just feels right and I think it will give the kitchen the timeless style we are going for.
From the onset, one thing I knew for sure was that I wanted unlaquered brass. Even my husband was on board. I love the beauty of it and the way it patinas over time. Of course if you want to bring it back it life, you do have that option using something like Bar Keeper's Friend. Having said that, I think the patina of it gives it such a historical feel and so much warmth. If the aging over time would bother you, definitely stick with polished brass. It will stay shiny and looking like new forever.
We partnered with Emtek hardware for this project and I am so impressed with the quality. Each knob and pull is substantial and and heavy weight. We chose the Globe Knob, Cup Pull and Latches for our kitchen. They even have a line of cabinet pulls that you can customize.
Next up in the kitchen will be fixing the drywall and then waiting for our countertops to arrive. Can't wait to share those with you.
*Speaking of Patina, I opened up about grief and learning to love the patina in this post.