Good morning. I hope you all had a chance to spend quality time with your favorite people this weekend. Ours was a bit more chaotic than most holiday weekends. We loved watching our son play hockey for three days, albeit a draining few days, and then jumped into action in our kitchen. Our kitchen has served us well for almost a year and we've had a chance to see what is working and what isn't. I can't believe the time has actually arrived and we are kicking this kitchen renovation off this week. First up is moving out so I thought I would share what worked for us.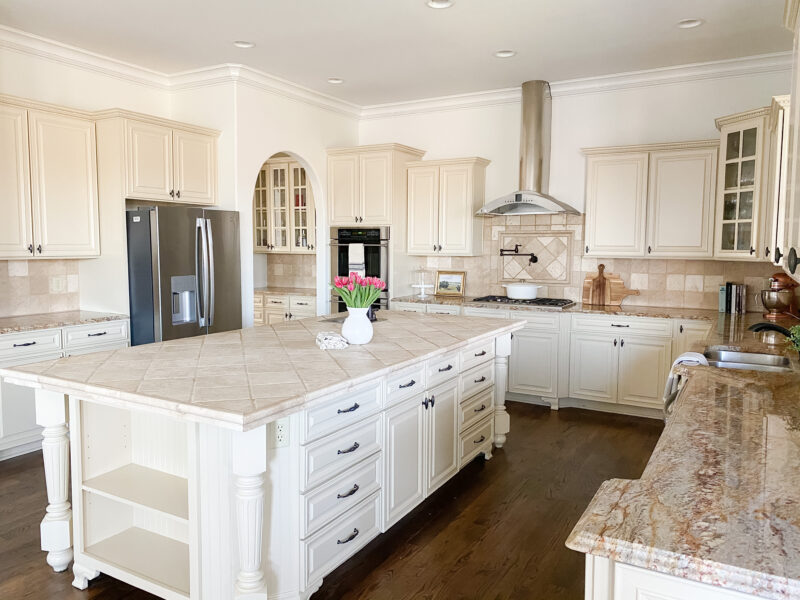 Despite the excitement of a renovation, it can be very overwhelming, too. First up was figuring out what we would need while we are without a kitchen. I made a list of what we use most during any given week.
CREATE A MAKESHIFT KITCHEN
We will also use:
mason jars for drinking
flatware
knives and two cutting boards
two mixing bowls
hot plate (ordered off Amazon)
toaster
cooking utensils
MOVING OUT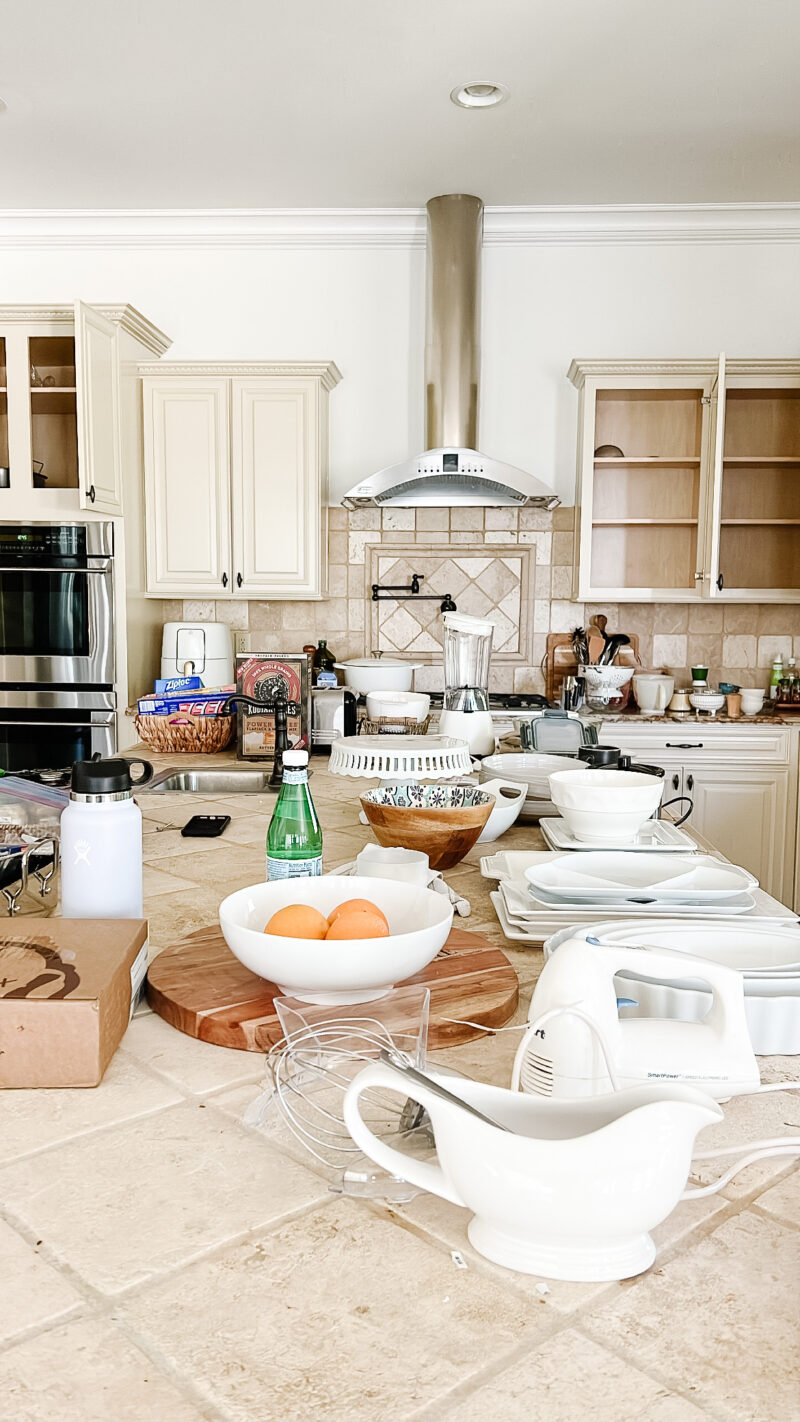 Seems like just yesterday we were moving all of this in. It's no small task to figure out where to put everything. I chose not to use moving boxes and I explain that decision below. I will say that this is a great time to reassess. If we haven't used it in the year we've been here, it's being donated.
CONSIDER TABLES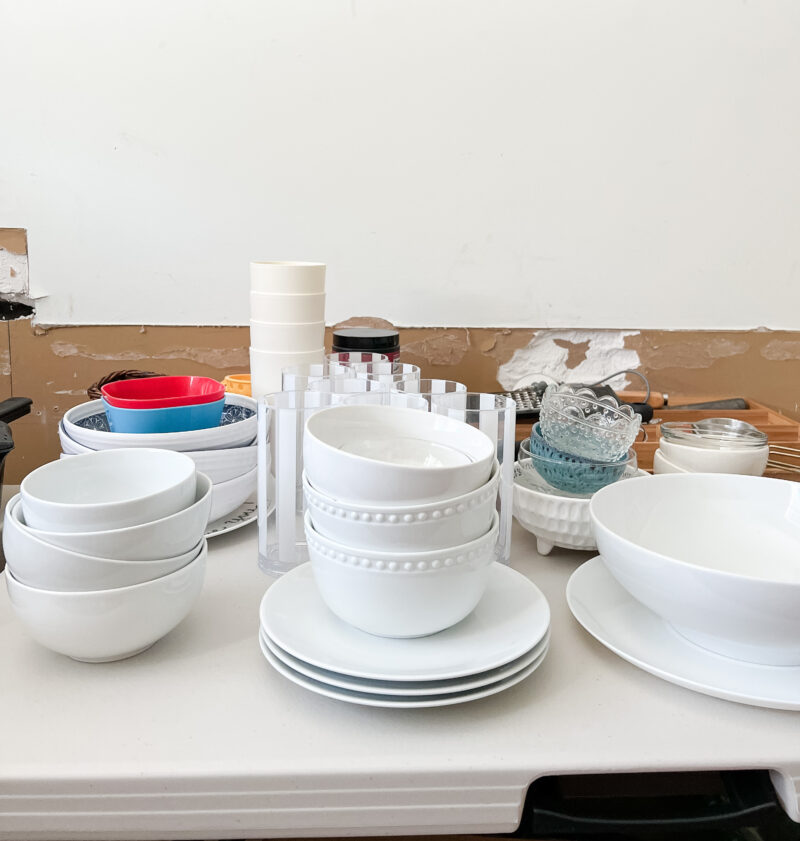 Do you have a spot in your home where you can set up a table or two? Garage? Dining room? Even tucked in the back of a bedroom? Our laundry room, because it's currently gutted, has space for two extra tables. We borrowed two from a friend and set them up so that we could literally walk stacks of kitchen items to the tables. Heavier pieces went on the floor underneath. What I love about this is that it's quick and we can easily grab something during renovation because you can see it all and we won't have to dig through boxes. Plus walking a stack of dishes to the table is much faster than wrapping them with packing paper.
KEEP PACKING TO A MINIMUM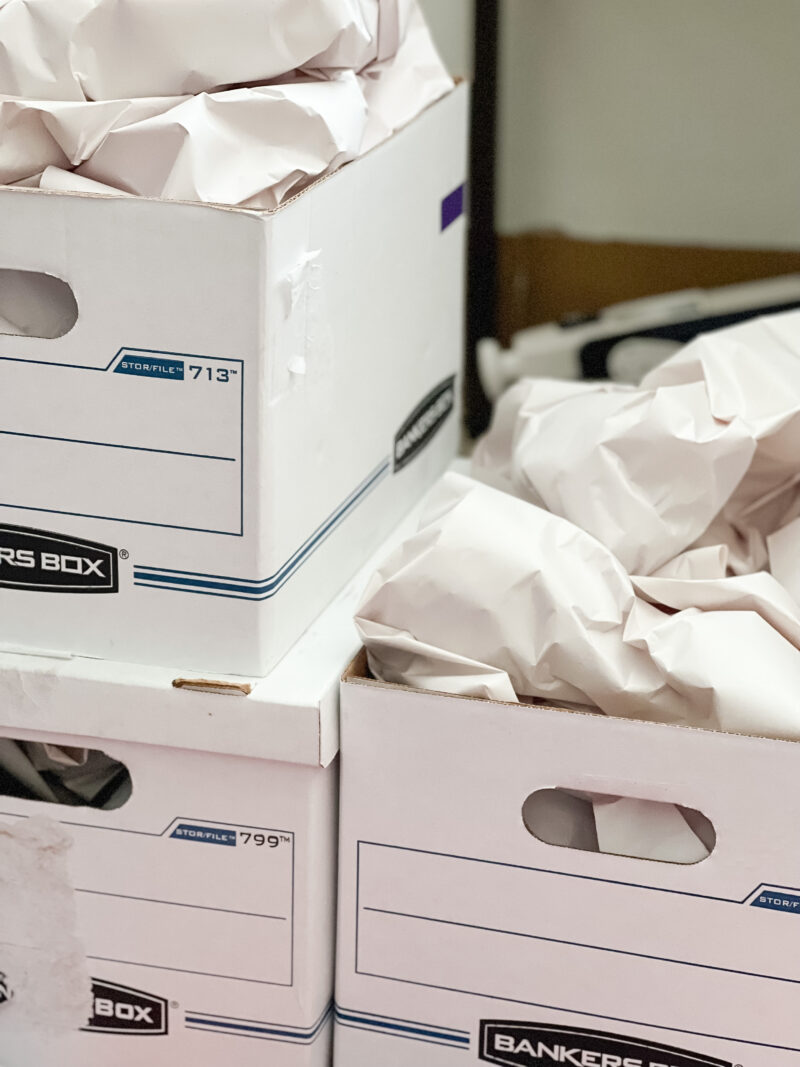 We only packed up 3-4 boxes of the really breakable and special glasses we have. And we definitely won't need those during the next few weeks. Luckily I had held onto my favorite bankers boxes and wrapping paper after the move. They always come in handy.
MANY HANDS MAKE WORK LIGHT
Without question, many hands make work light. Our son was a huge help and carried so many loads from the kitchen to the tables. All in all, I think it took us a couple of hours to get it all done which isn't bad. Teamwork makes the dream work.
To see a sneak peek at our design direction you can head here. I also discuss when you know it's time for cosmetic changes and when you know it's best to start over.
I'll be sharing this entire process via my Instagram Stories (will save to a highlight) so if you are interested, feel free to follow along. Wishing you a great start to your week.