Today I am sharing a couple of kitchen upgrades that have led to a much more peaceful life around here. Do you ever wonder why we live with things that aren't working for so darn long? Are you guilty of that? Not only has our coffee maker been on the fritz, but our vacuum hasn't worked in over a year. Ridiculous, I know. So we finally did something about it and I am one happy mama.
COFFEE FIRST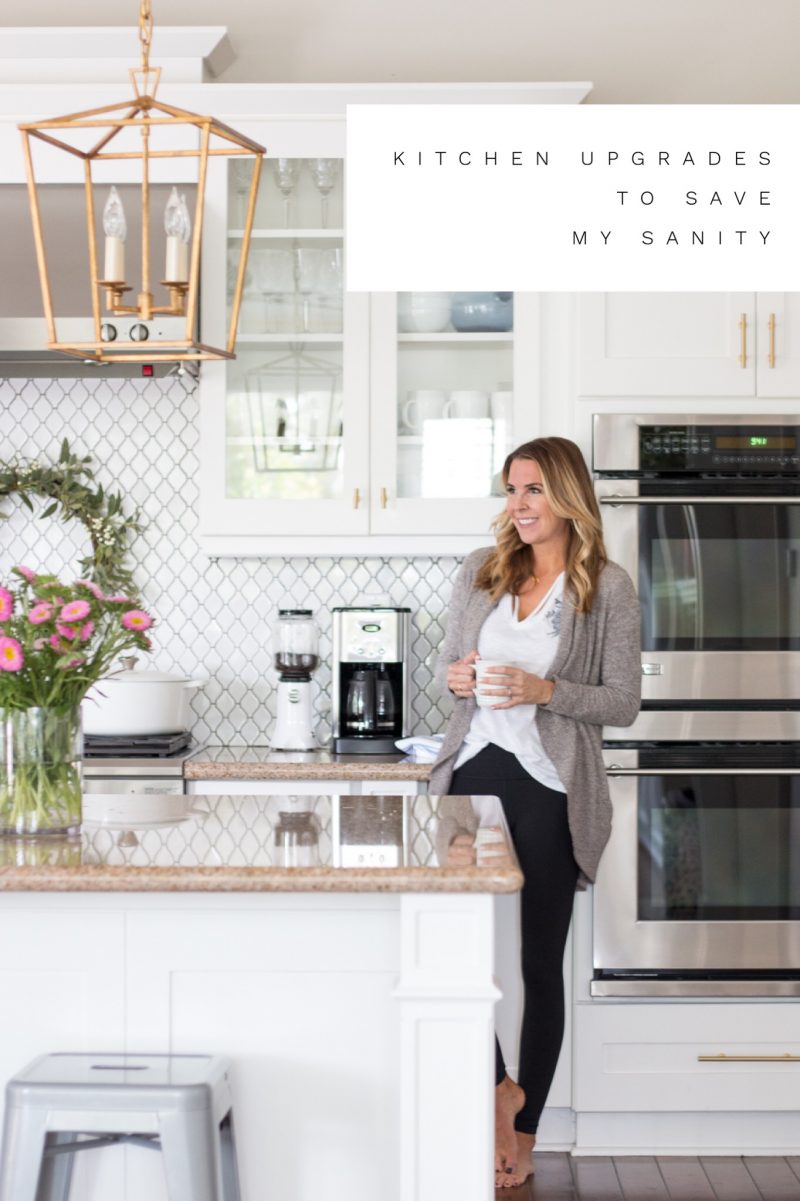 The back story on this is that our coffee maker has been on its way out for a couple of months and it has been driving me nuts. Look, mama needs her coffee! I only drink it in the morning but I don't function well until I've had the first cup of hot coffee. We are actually embarking on a few more kitchen upgrades soon. I can't wait to share the plan with you all. Because of that we debated on what type of coffee maker to buy. Do we step up our game and get one that makes every fancy drink you can imagine or stick with the tried and true?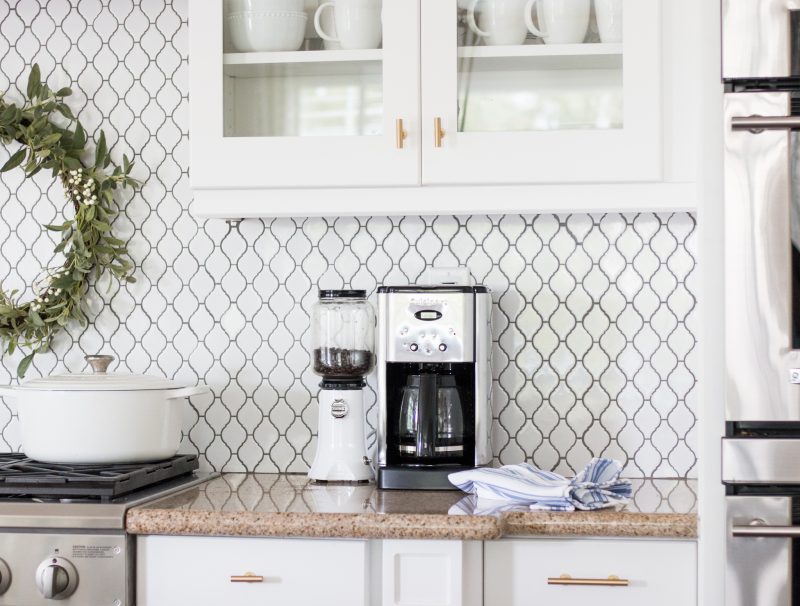 I know a few people who have this gorgeous machine. While I was tempted, it really would have been a waste of money for us. We are simple people when it comes to coffee. In fact we both drink it black and just want it to be hot and taste great. So a simple, streamline coffee maker is really all we need. We found this one on eBay. I always thought eBay was just about bidding, but 81% of the products are available with the "Buy it Now" option.
My favorite part is knowing I can set the timer and have a pot of hot coffee ready for me as soon as my eyes open. I do the majority of my blogging work in the morning here in my kitchen. Once the kids are off to school I savor the quite time and my coffee. I have to say this coffee maker caught my eye as you can brew a pot or single serve. Not a bad option.
More Coffee Makers

CRUMBS BE GONE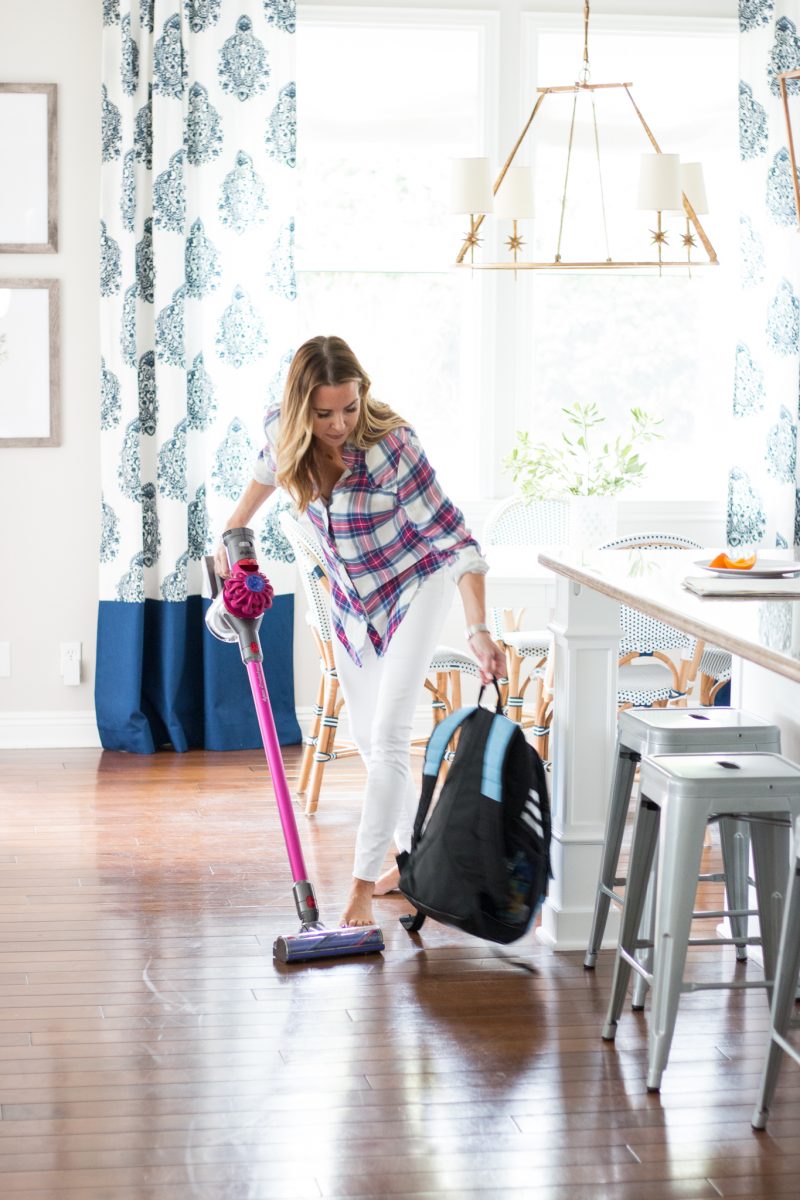 You know you're getting old when all you want for Mother's Day is a new vacuum. No joke! When this arrived my kids thought I was nuts. I've never been so excited to see something to help me clean. We win the award for never having made good decisions when it came to our vacuums. I am not exaggerating when I tell you that our last one pushed the crumbs around instead of picking them up. It was so annoying. My sister has been raving about this Dyson for so long. We finally broke down and went for it and I'm in love. It actually works! And it's cordless. This is new territory for us, my friends and I'm loving it. We bought the Dyson v7 brand new off of eBay because it was the best price. Plus free shipping (69% of products ship for free).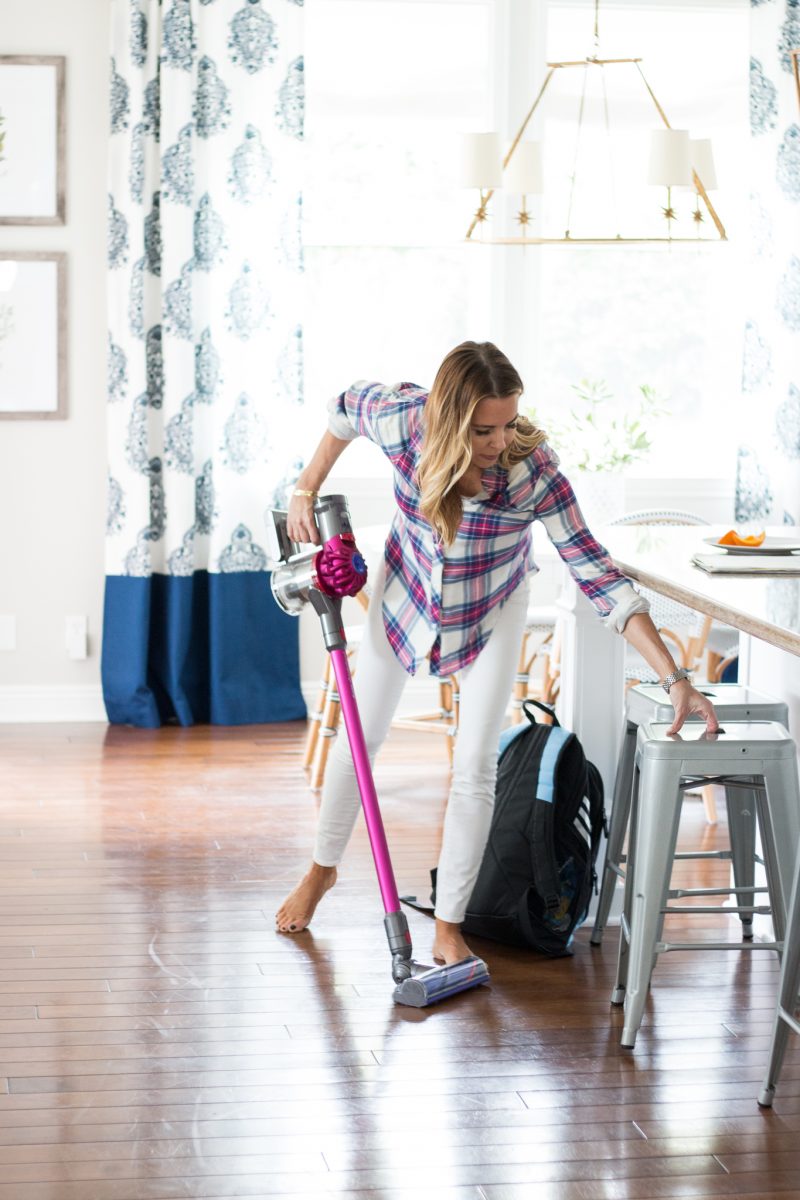 We keep this charging in our garage which is nearby to the kitchen. Being able to grab it and quickly clean up the crumbs has been life changing. Despite having children who are getting older, our floor is still a magnet for crumbs. Every. Single. Day.
Please ignore the scuffs on the floor. Sadly our floors were never sealed. If you know of a solution, I am all ears.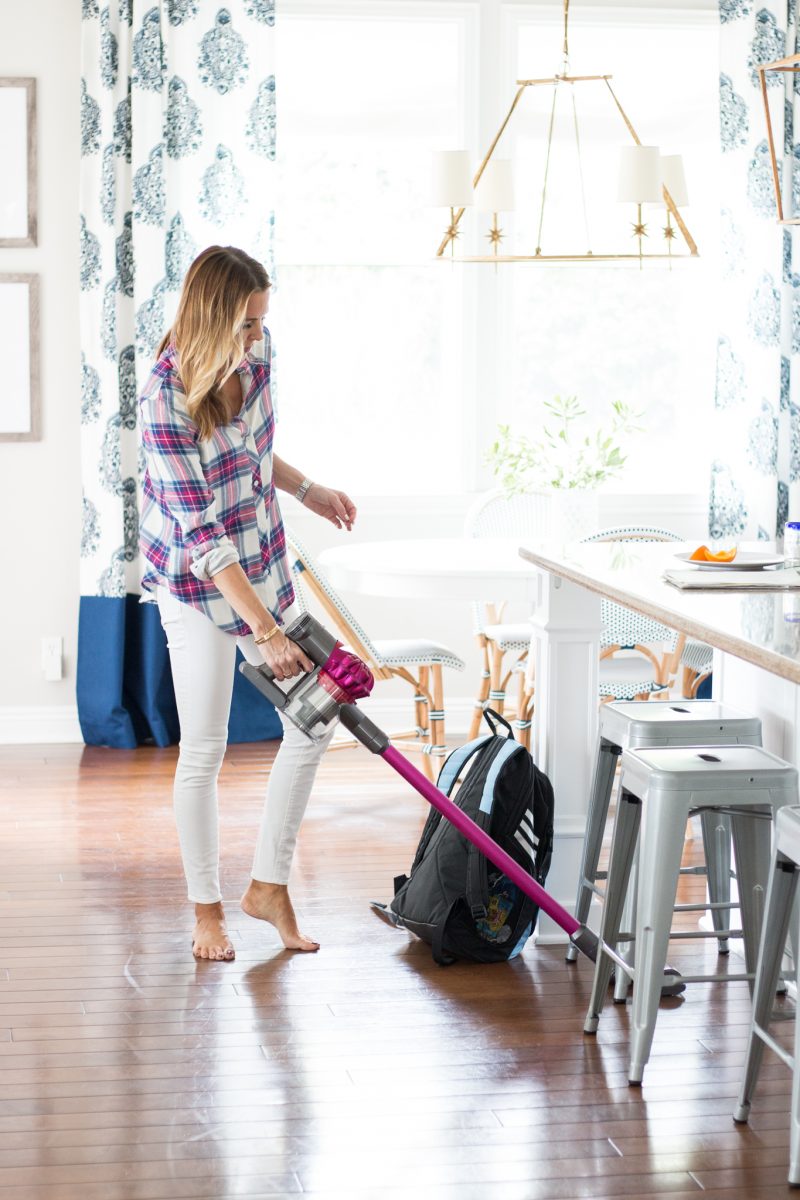 The other thing I love about this beauty is that it fits in between my stools. So easy to clean this area. Because the kids sit here after school to do homework and eat their snacks, it's the area I need to clean the most. That and under our breakfast table. Plus when you have a pink vacuum it's pretty difficult not to be in a good mood when cleaning.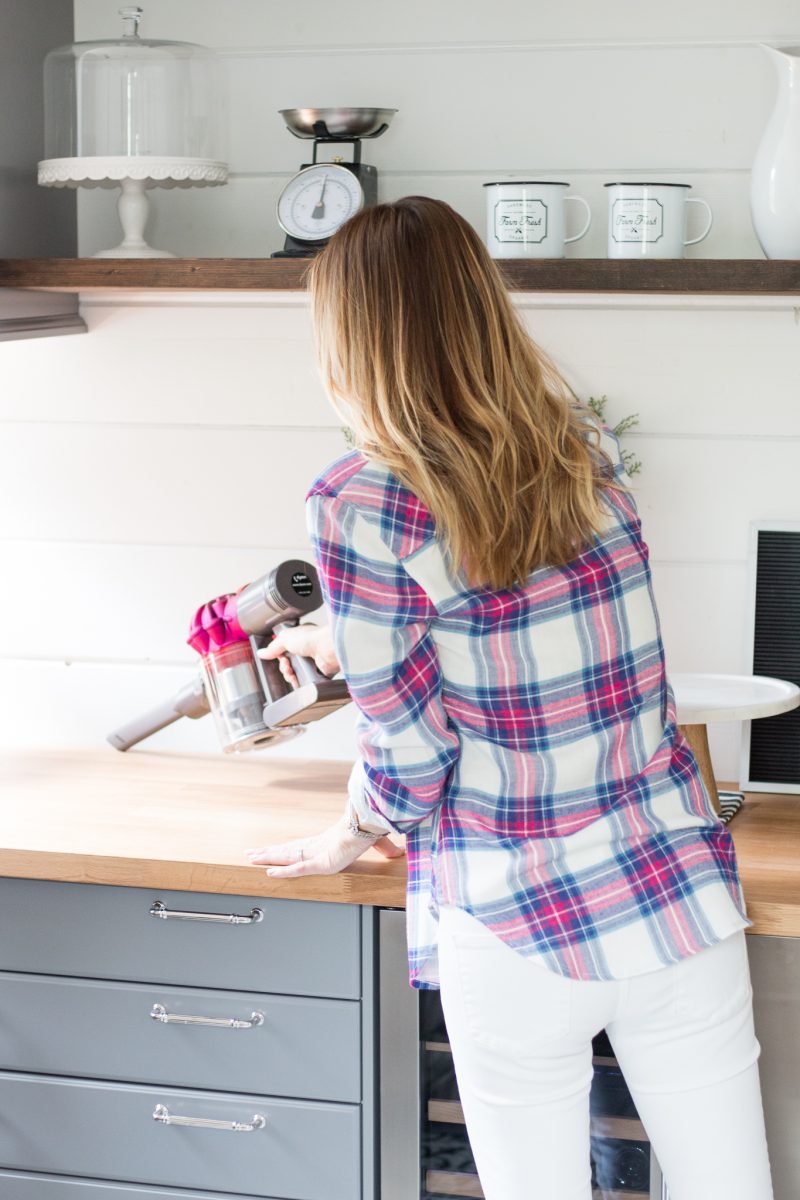 It's also really easy to swap out the attachments and make this a hand-held small vacuum. I managed to lose the charging cord to our previous shop vac when we moved. This is great because it will always be charging on the wall and I can't misplace the cord. The wall mount has a spot for not only the vacuum but the two extra attachments as well. That makes this organization loving girl very happy.
Upgrade Your Kitchen

If you are looking to upgrade your appliances, whether large or small, I rounded up some more great deals. The nice thing about eBay is that you can get up to 40% off kitchen electrics and cookware. 
*Proud to partner with eBay on this post. Affiliate links used.