Nothing says love like chocolate! Or lemon and chocolate! I combined two of my favorites to gift the children's teachers this week. Have you tried the wafer thin Meyer lemon cookies from Trader Joes. So good. I am a big fan of dunking most things in melted chocolate. Just such a decadent treat. And these are a fun treat for party favors or to take as a dessert year round. I had some fun playing up the Valentine theme for this, too. Here are simple lemon & chocolate cookies.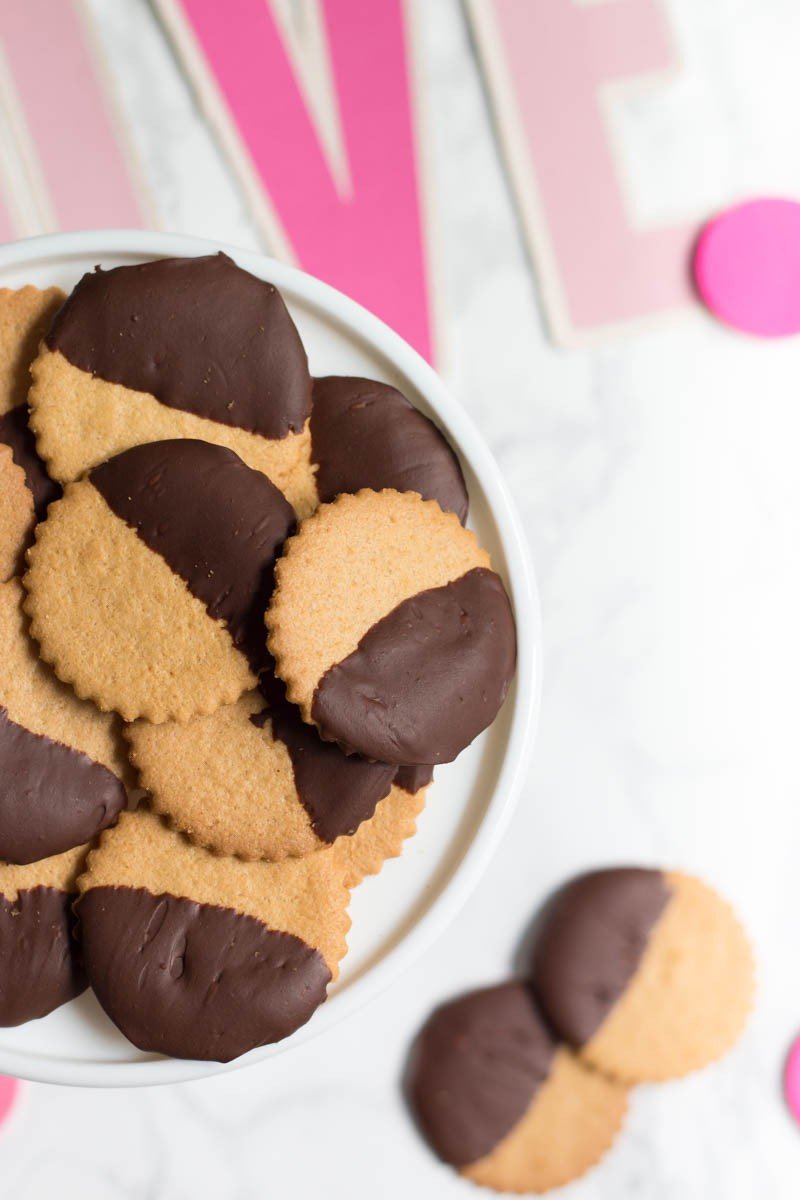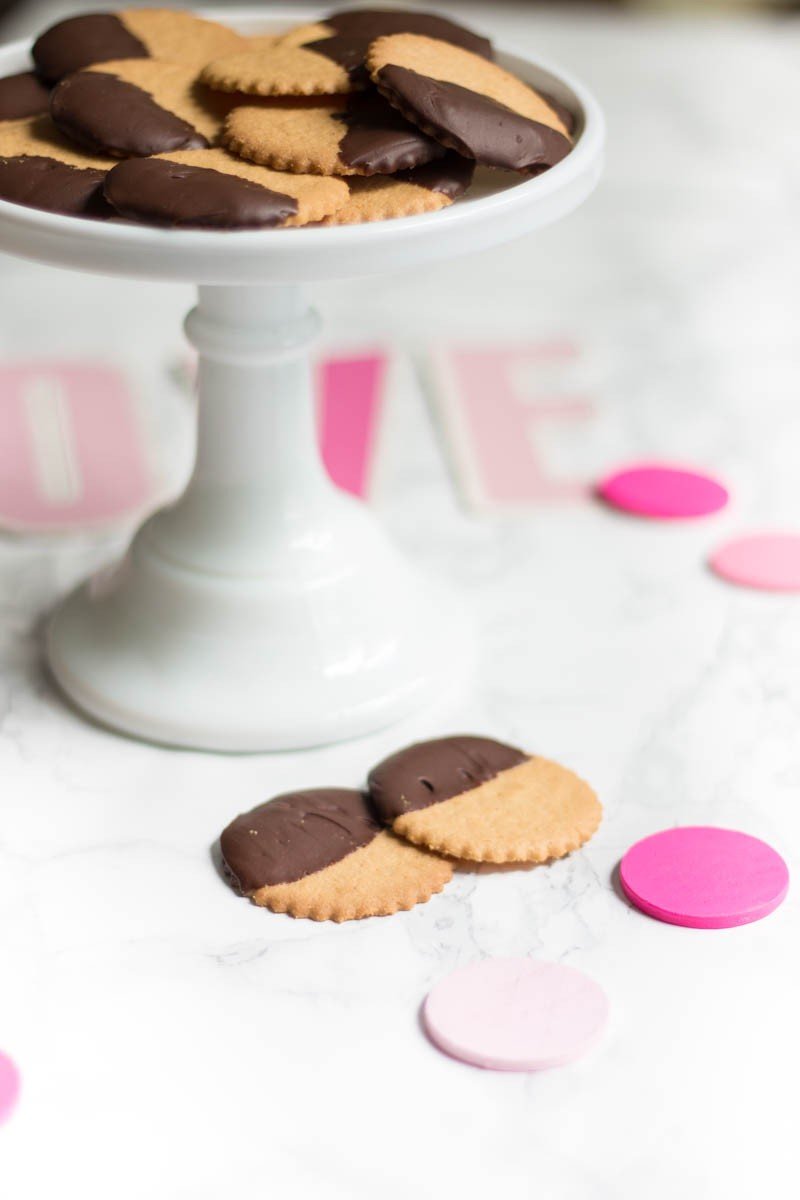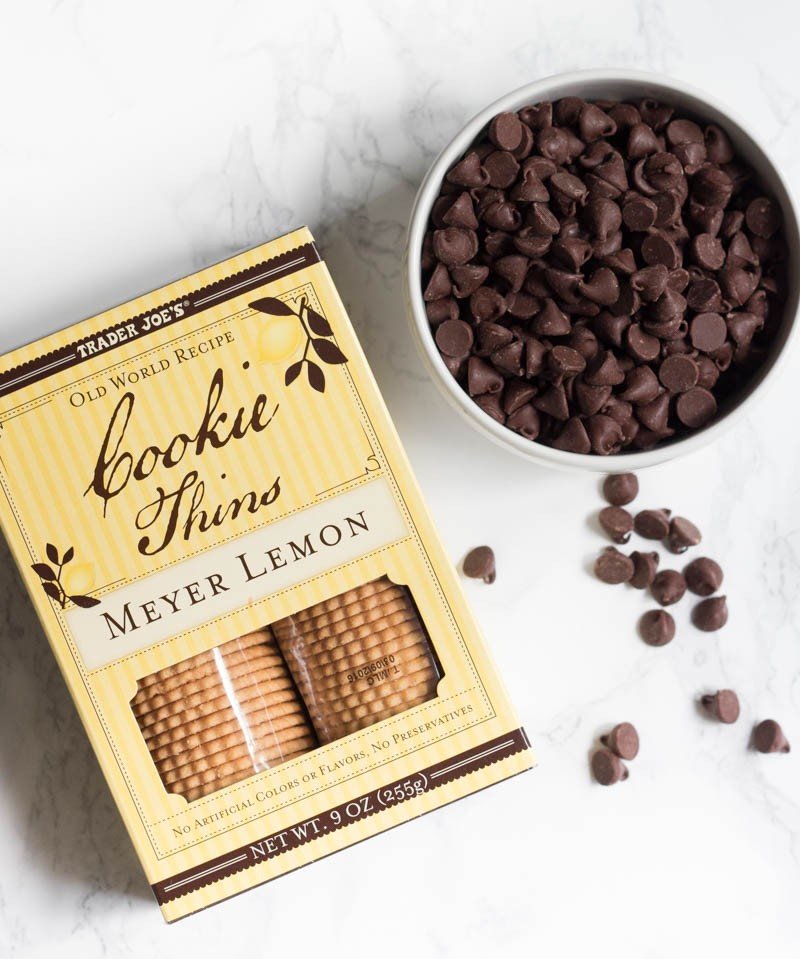 These cookies! They are so delicious. There is something really light and fresh about them.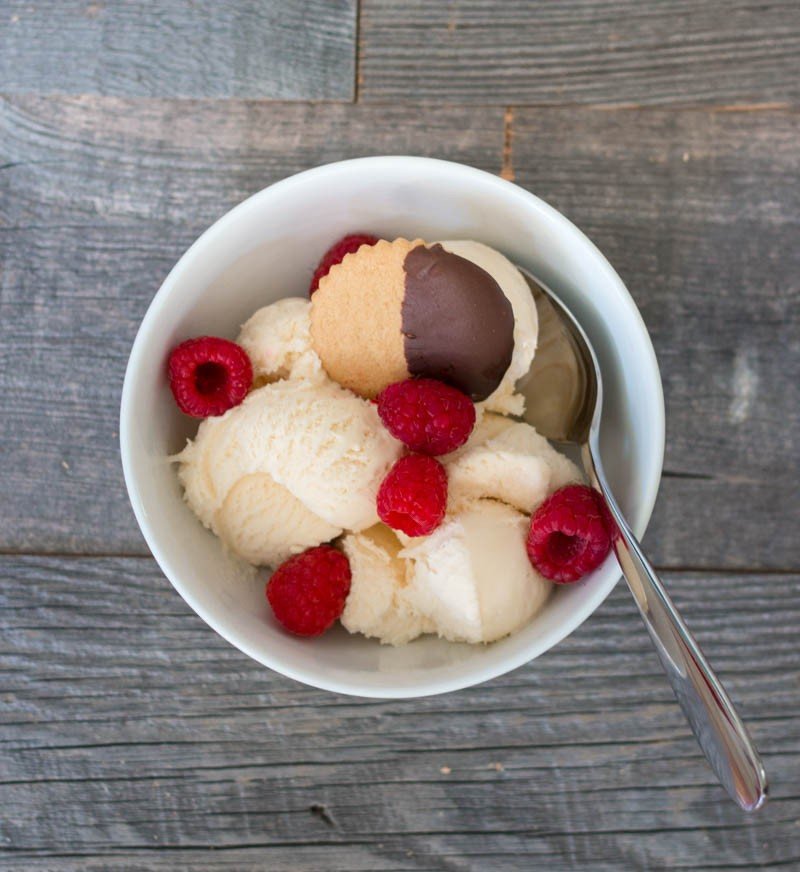 Another fun way to serve these is with a scoop of vanilla ice cream and fresh raspberries. Makes my mouth water thinking about it. And there is nothing to it. Just a little melted chocolate and you are good to go.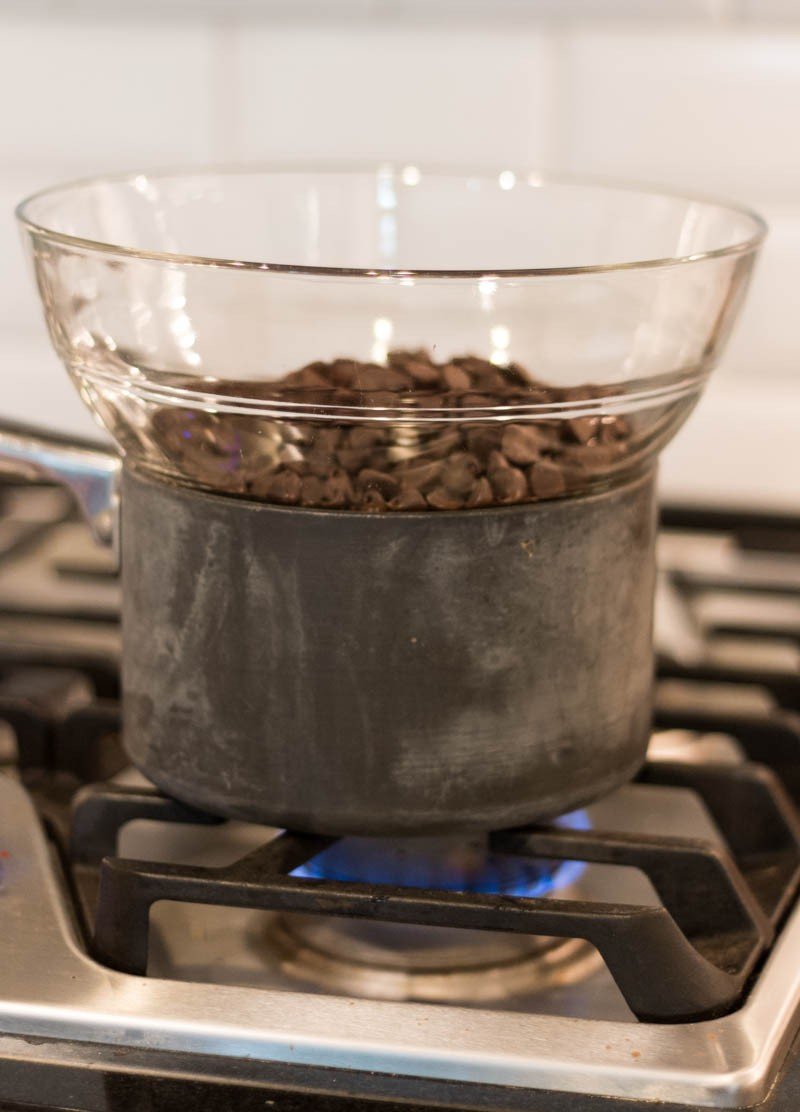 I am old school and place a bowl over a pot of water. I only put about two inches of water in the pot and bring it to a boil. Once boiling, a turn it to low and pour the chocolate chips in the bowl. Within about 1 minute the chips melt and are smooth for dipping. This method is much better than the microwave as it will keep the chocolate from hardening as long as it's over a very low heat. The other trick is to continuously stir it as it's melting. I find it makes for a silkier consistency.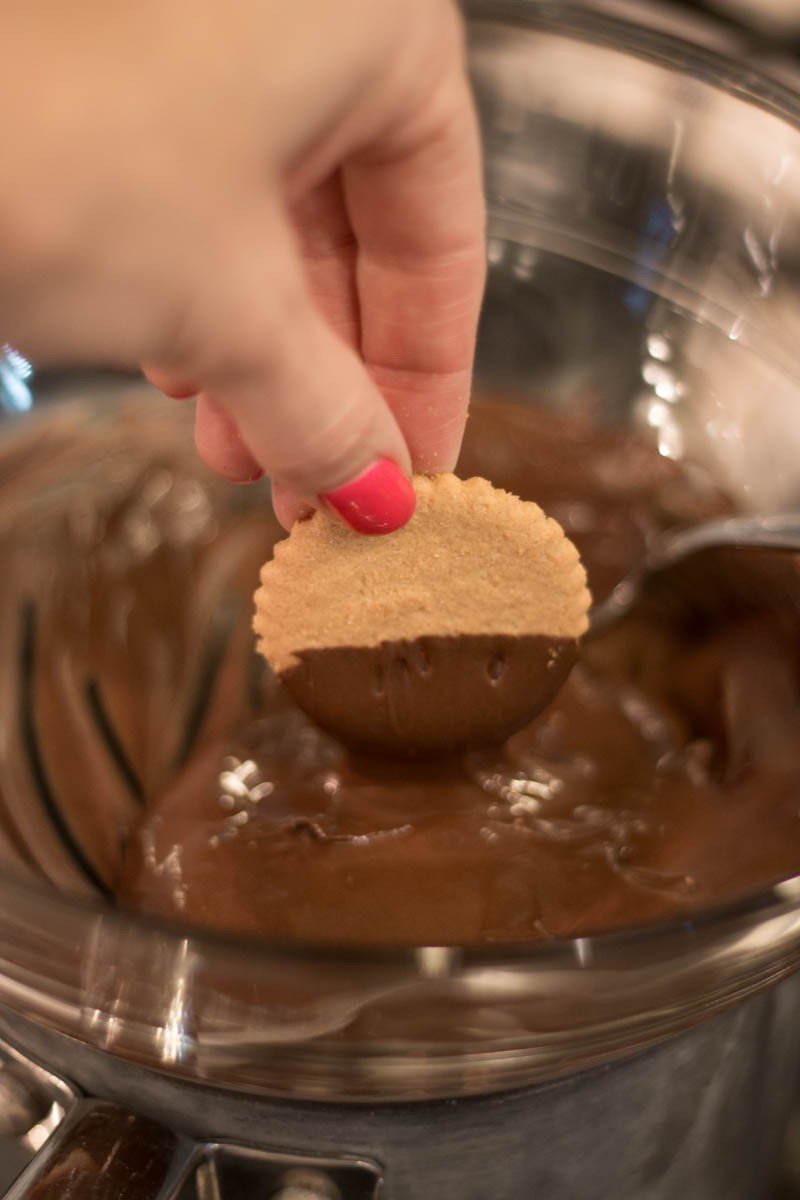 Dip, baby, dip. That's all there is to it. I try and stick to just the front of the cookie and dip at an angle. Otherwise you are setting the cookie down with chocolate on the back and it takes longer to set. But that works, too.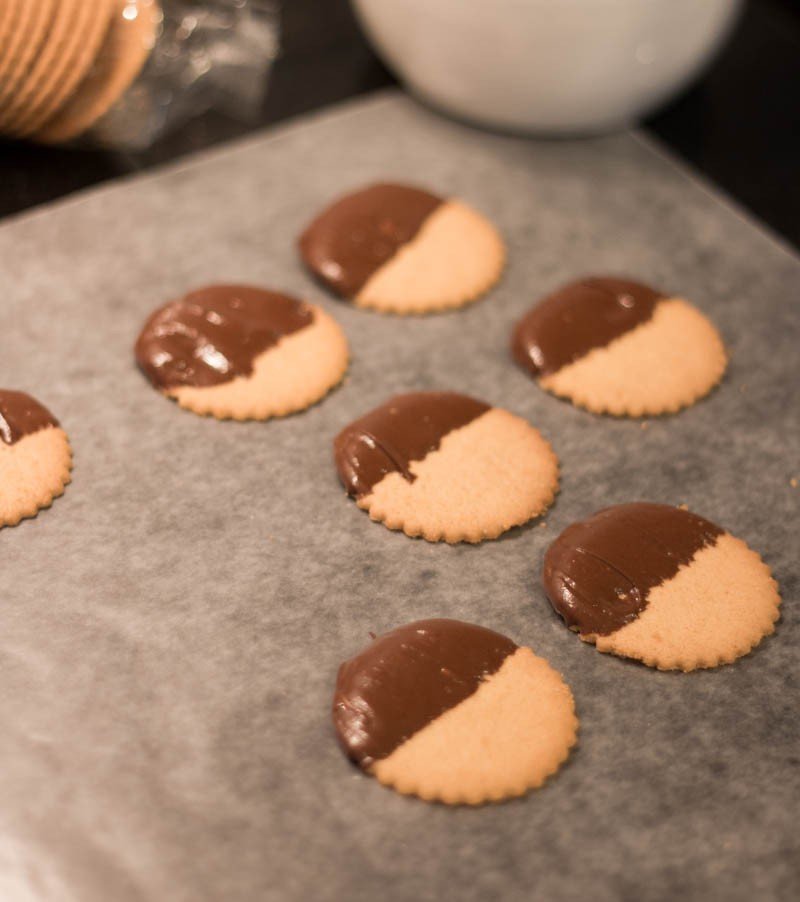 I let them harden on wax paper. Once they are fairly dry I place them on a platter in the refrigerator for 10 minutes. That takes any stickiness away and they are ready to package.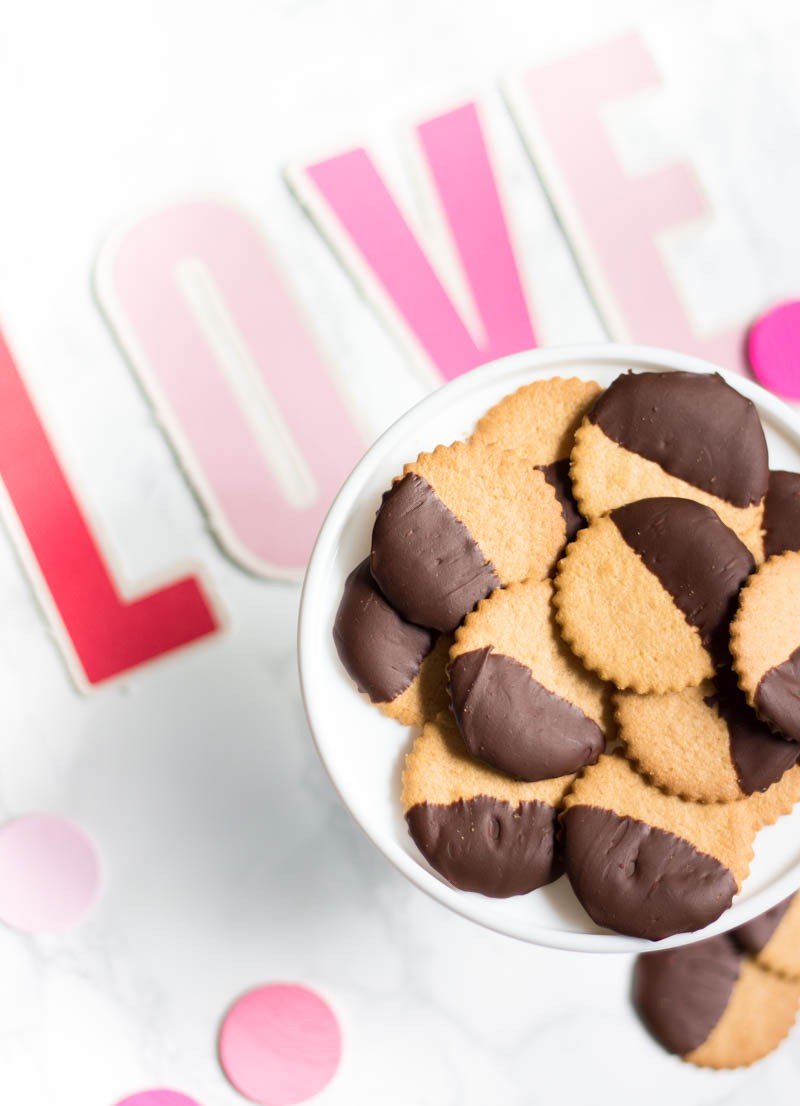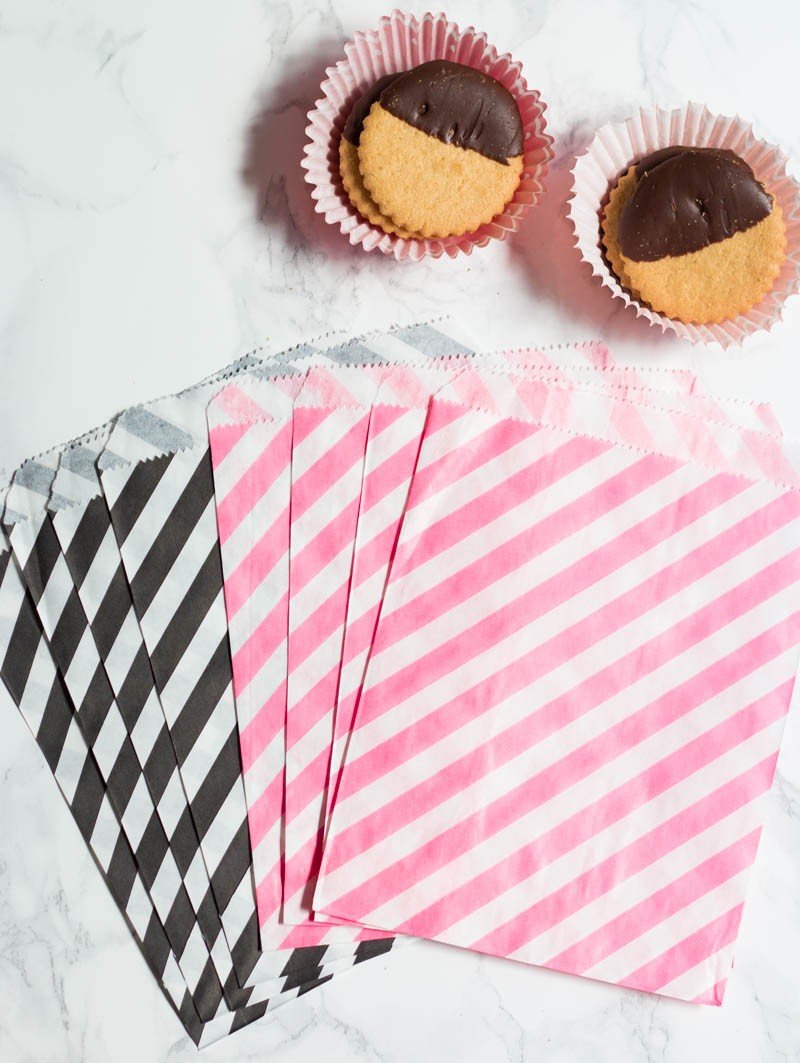 These treat bags are a nice way to give the cookies to friends, neighbors and teachers. They also are fun just in a cupcake wrapper if you are throwing a party at your own house or for taking a tray of ready to eat cookies some place. Always nice if someone can pick up a little wrapper filled with two or three cookies.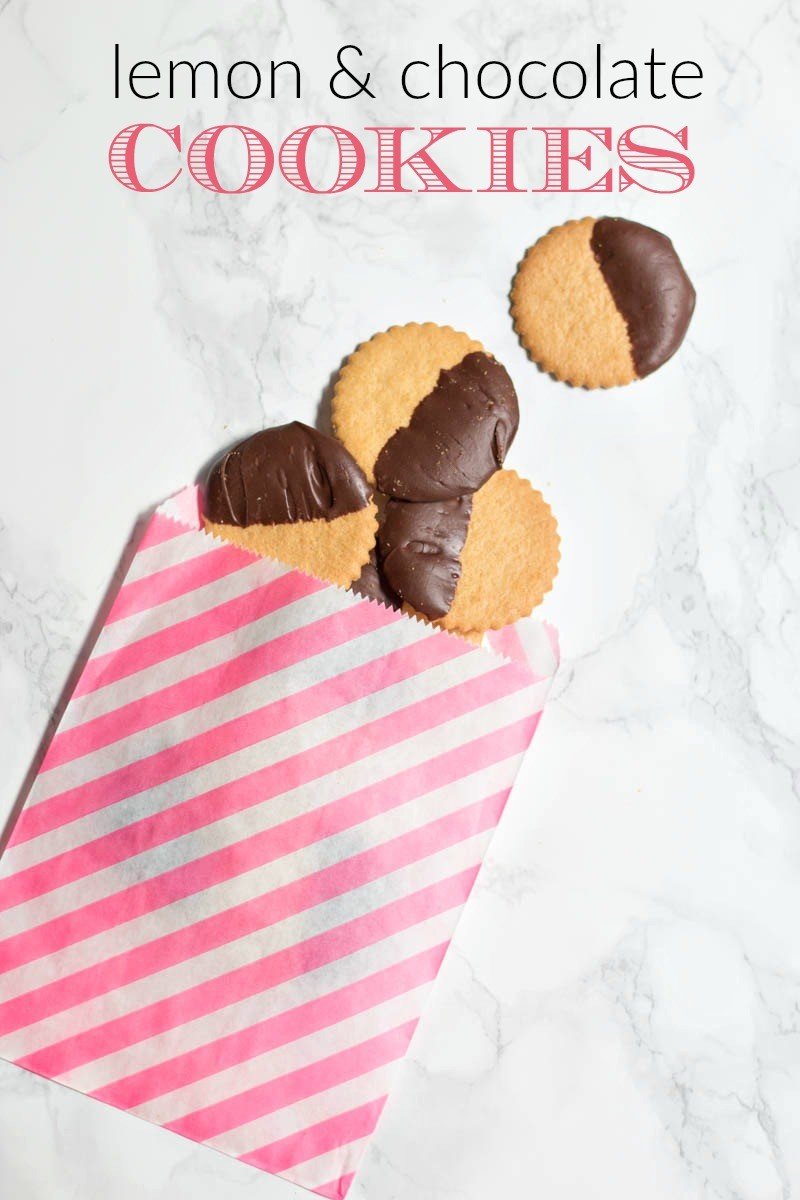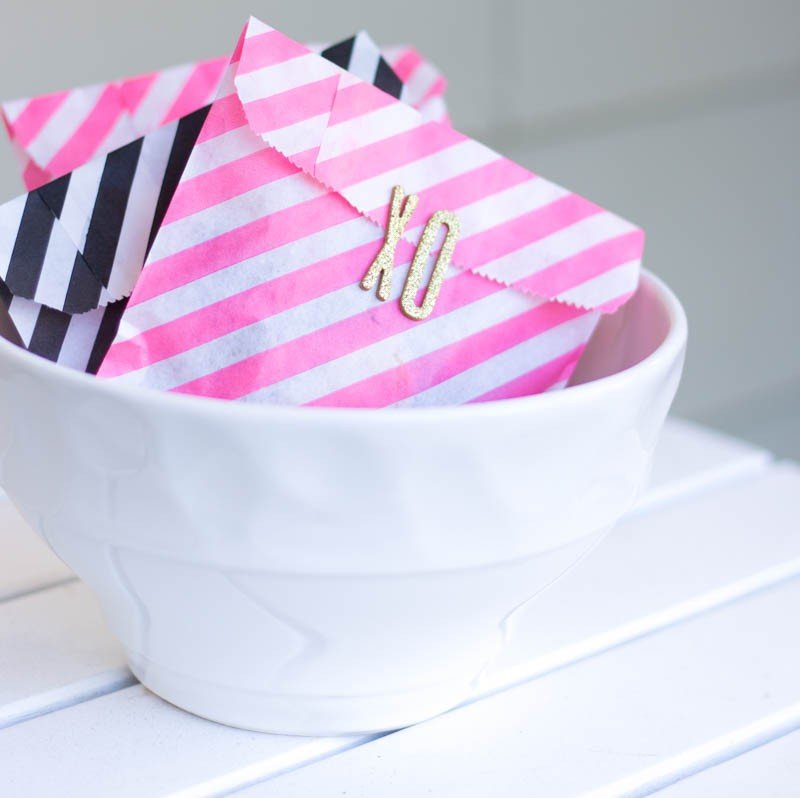 I placed initial stickers on some and the "XO" on others. These gold sparkly stickers are from Michaels. Such a great set to keep around. I use them more often than I thought I would. Do you remember when I made a striped planter using them?
So a little sweet treat for your Valentine or for any time of the year.
Looking for another treat idea? See my Valentine Pretzel Treats.