Hi all! I am back today with one of our favorite healthy dinners. We are all about eating well over here but I am not one to want to spend a ton of time in the kitchen. I am more of a 30 minute or less kind of girl when it comes to cooking. Well, thanks to this scrumptious Lemon & Garlic Broccolini, you can serve up a healthy and delicious dinner in less than 15 minutes. Oh, and it's kid approved!
I love broccolini because of it's yummy, peppery taste. To me it has a ton of flavor on it's own but adding the lemon and garlic really makes it scrumptious. I love any recipe that calls for blanching veggies first as you can have them set aside in the bowl of ice water and pop them in the sautee pan just as you are ready to eat. So fast and easy. And of course it's from my favorite cook, Ina Garten (Barefoot Contessa).
INGREDIENTS
1 bunch broccolini
Kosher salt
2 tablespoons unsalted butter
1/2 lemon, zested
1 teaspoon minced garlic
1 tablespoon lemon juice
1/4 teaspoon freshly ground black pepper
PREPARATION
Blanch the broccolini in a large pot of boiling salted water for 2 minutes. Drain immediately and immerse in a bowl of ice water.
Melt the butter in a large saute pan. Add the lemon zest and garlic and stir. Drain the broccolini and add it to the garlic mixture and heat for 2 minutes. Add the lemon juice, 1/2 teaspoon salt and the pepper, and toss well before serving.
2005 Ina Garten recipe via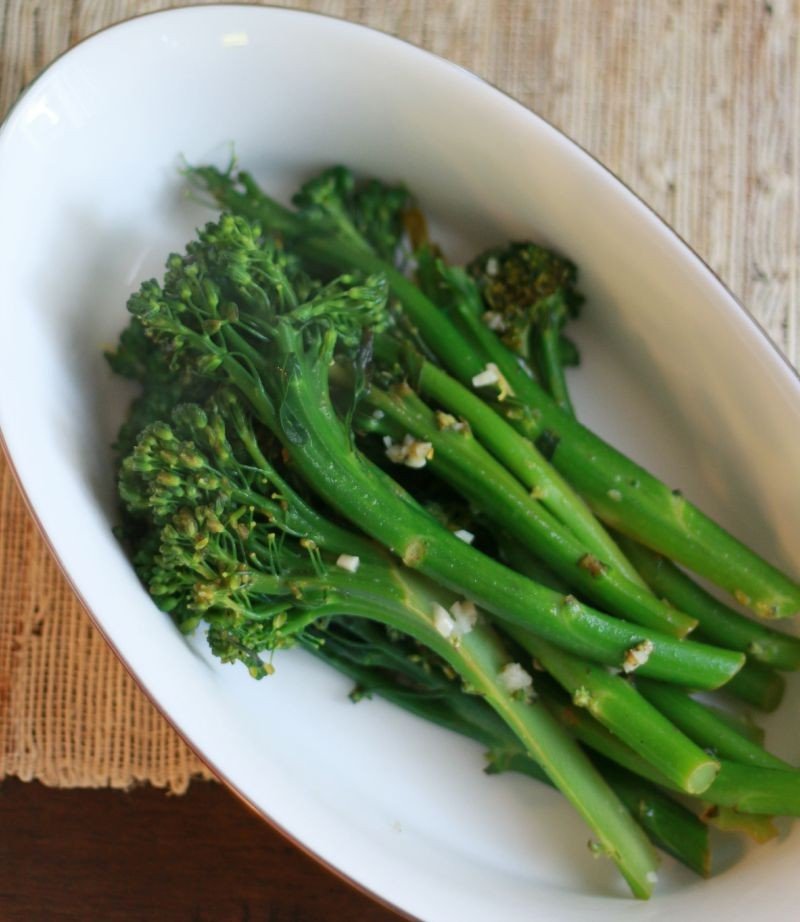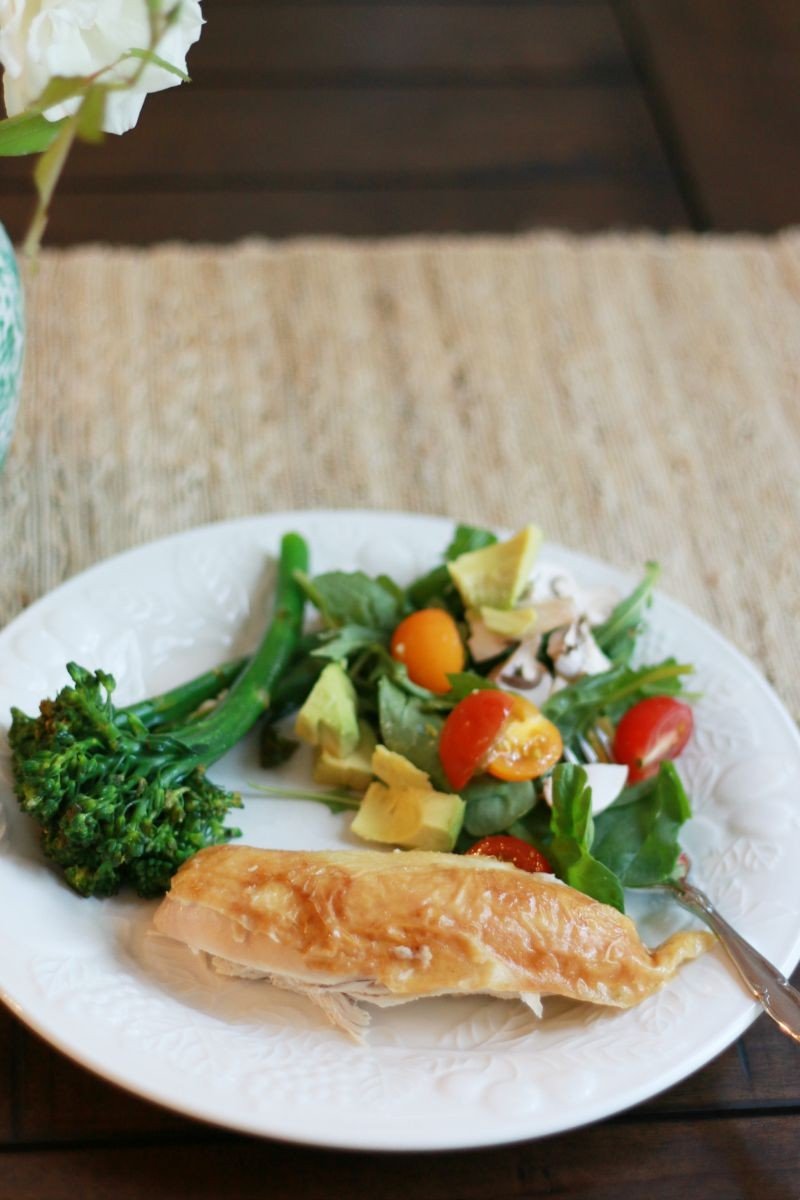 I serve this with a rotisserie chicken (and I usually make the last minute text to my husband to pick one up on the way home from work). Makes dinner that much easier and quicker. So all I am doing is making a yummy veggie and a fresh green salad. It's a great summer dinner or for busy after school nights.
And thanks for putting up with my lack of posting. . . we are in the last two weeks of summer and I can not get this time back with my children. Trying to soak up the summertime fun with them.
I have recently created a Pinterest board to keep all of these recipes in one spot. You can join it here!
Looking for more scrumptious eats?
Meat and Cheese Platter {with how to video}