Good morning. Apparently it's been over a year since I first shared a "Let's Get Organized" post. Goodness gracious. I had wonderful intentions of doing more of that last year but here we are. To kick of the year, I revisited the hall closet which is my go-to spot for storage. It is home to my vases, candles, and all things entertaining. It quickly became a dumping ground for gift wrap supplies, too. I decided to use a door storage system that could work in so many situations.
WRAPPING STATION
This is the door storage system we used in California and we loved it. I ended up leaving it on the door when we moved. I finally caved and bought one for this house (currently 30% off) and I am thrilled to have it once again. We went with the system that is best for wrapping supplies but you can customize this however you like. It could be great for scarves, gloves, hats . . . really anything that could fit in the baskets. We all have doors, so why not utilize the space.
OUR UPDATED HALL CLOSET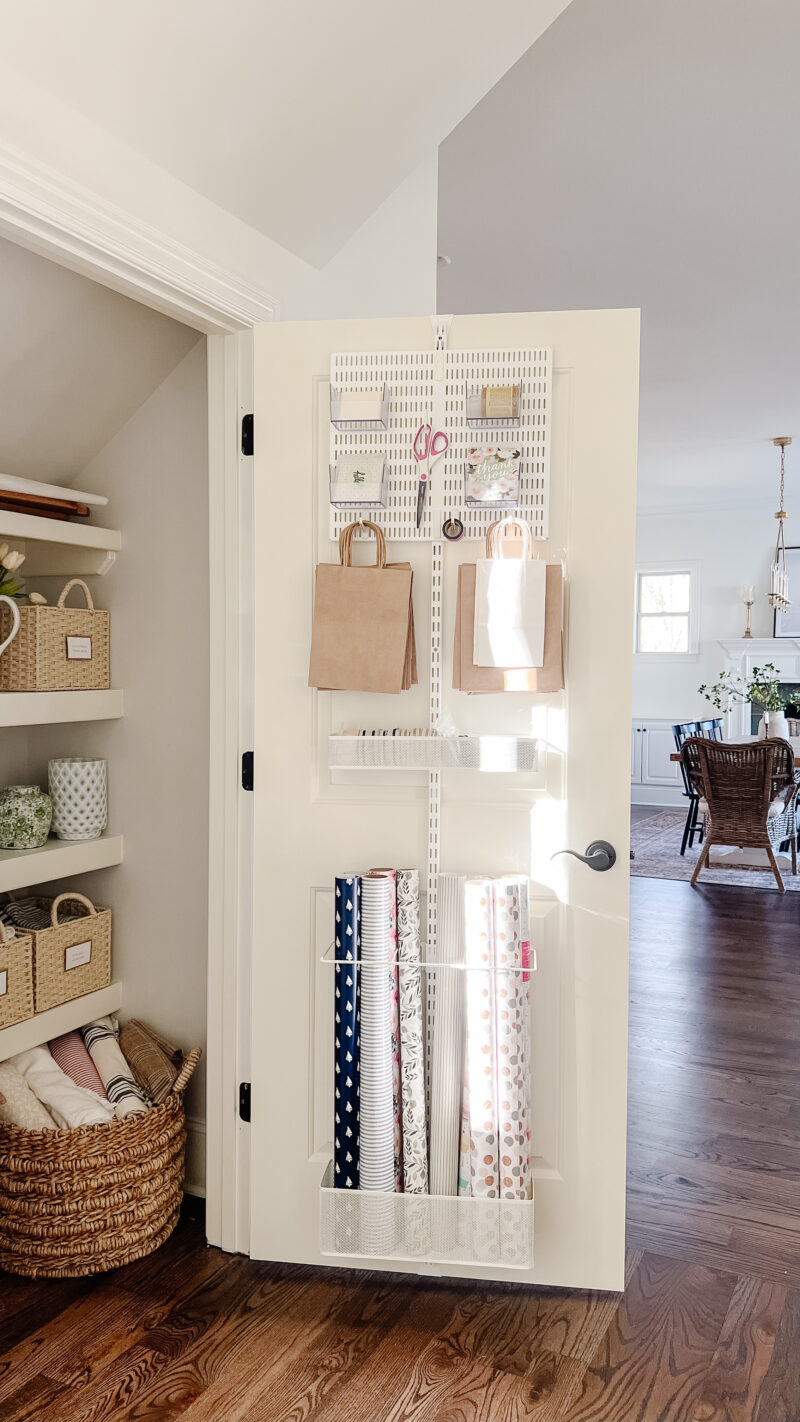 Prior to having this, my wrapping paper was piled in the closet corner and I was shoving the other supplies on the shelves. This is so much better. In fact just the other day I grabbed what I needed to wrap, took it to the island (kitchen is behind this) and put it all away so easily.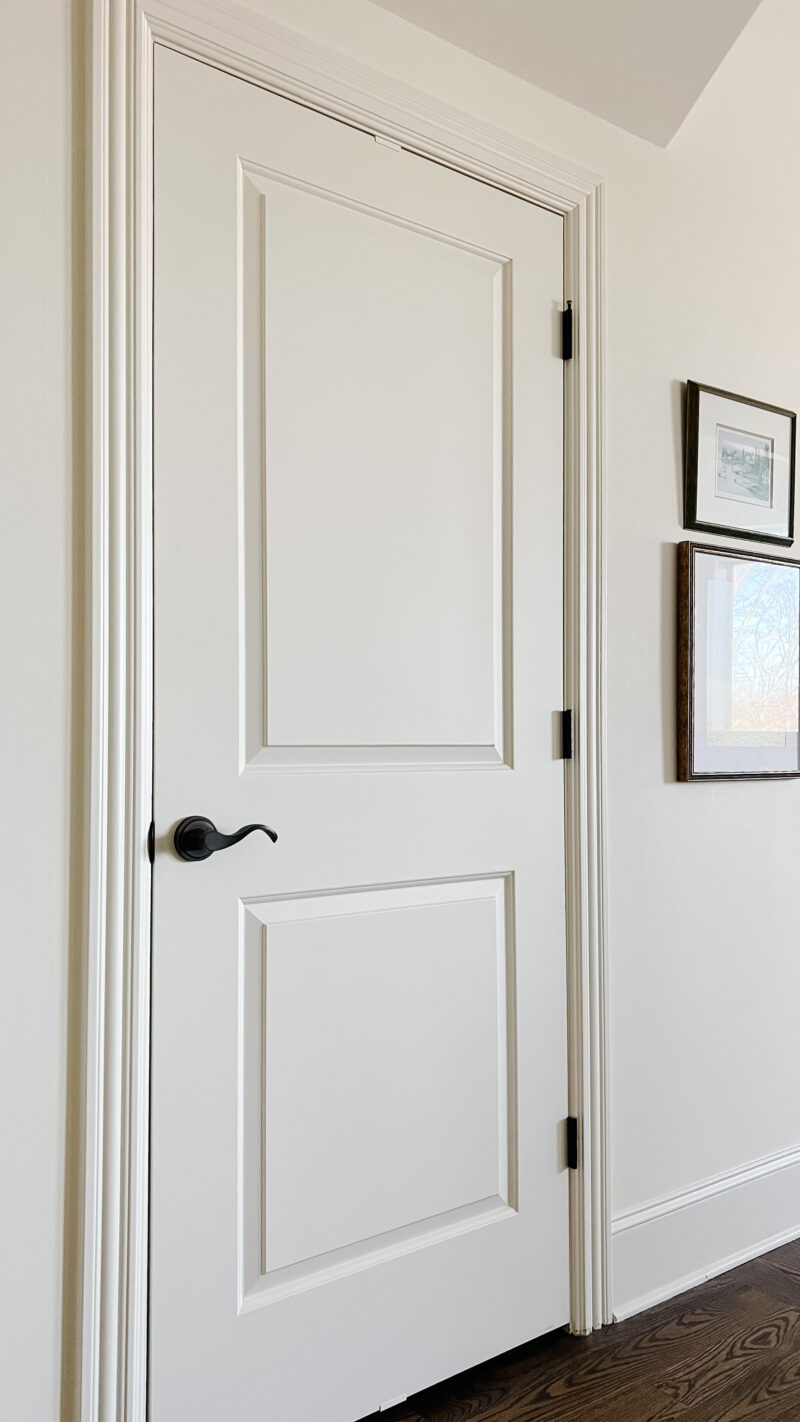 When I shared this on Instagram, the number one question was about how it attaches to the door. You can either have it clip on the top and the bottom (like we did) or drill it into your door. I wanted you to see what the clips look like. They are fairly small and do not interfere with the door opening or closing. This door is not very prominent in our home as it is in a walkway so the clips don't bother me at all.
WHAT I USE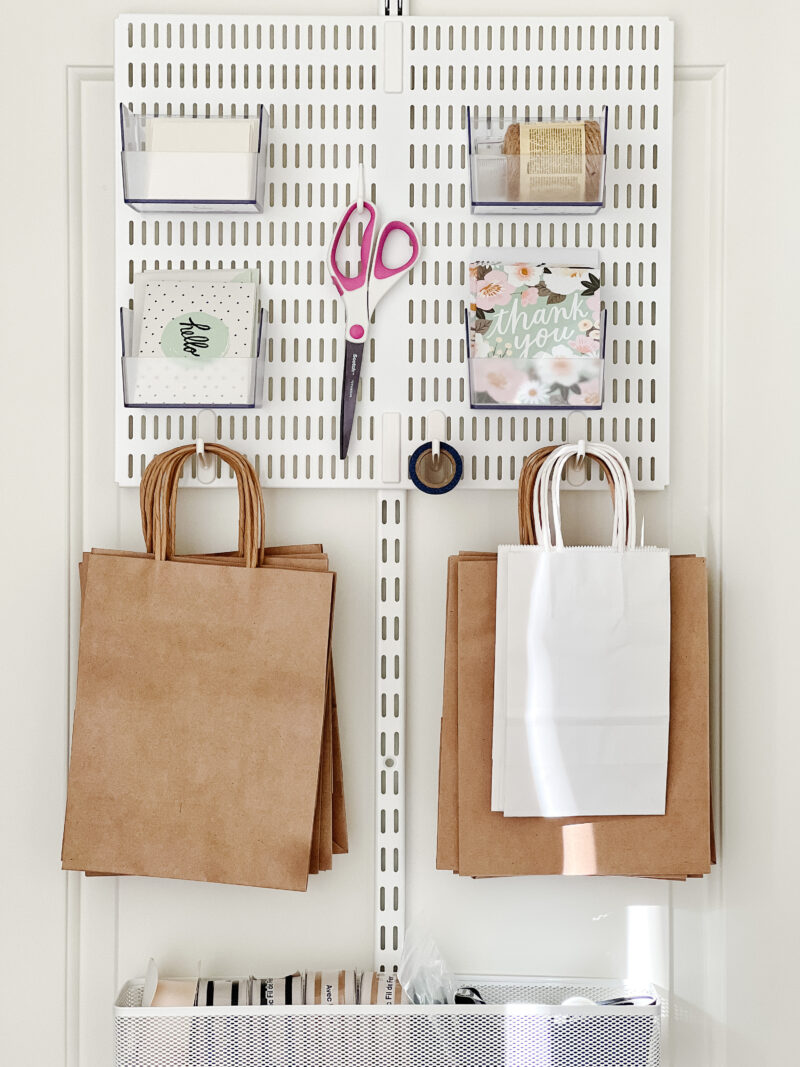 I always grab neutral tote bags at Michaels. They work for all occasions. And here is a little tip. Cut a ribbon the length of the basket and it's the perfect amount to tie in a knot on your tote bag.
I keep it pretty minimal with thank you cards, blank notes and twine. The washi tape comes in handy and I use it to keep my rolls of wrapping paper sealed. Scissors and tape are also key.
THE DETAILS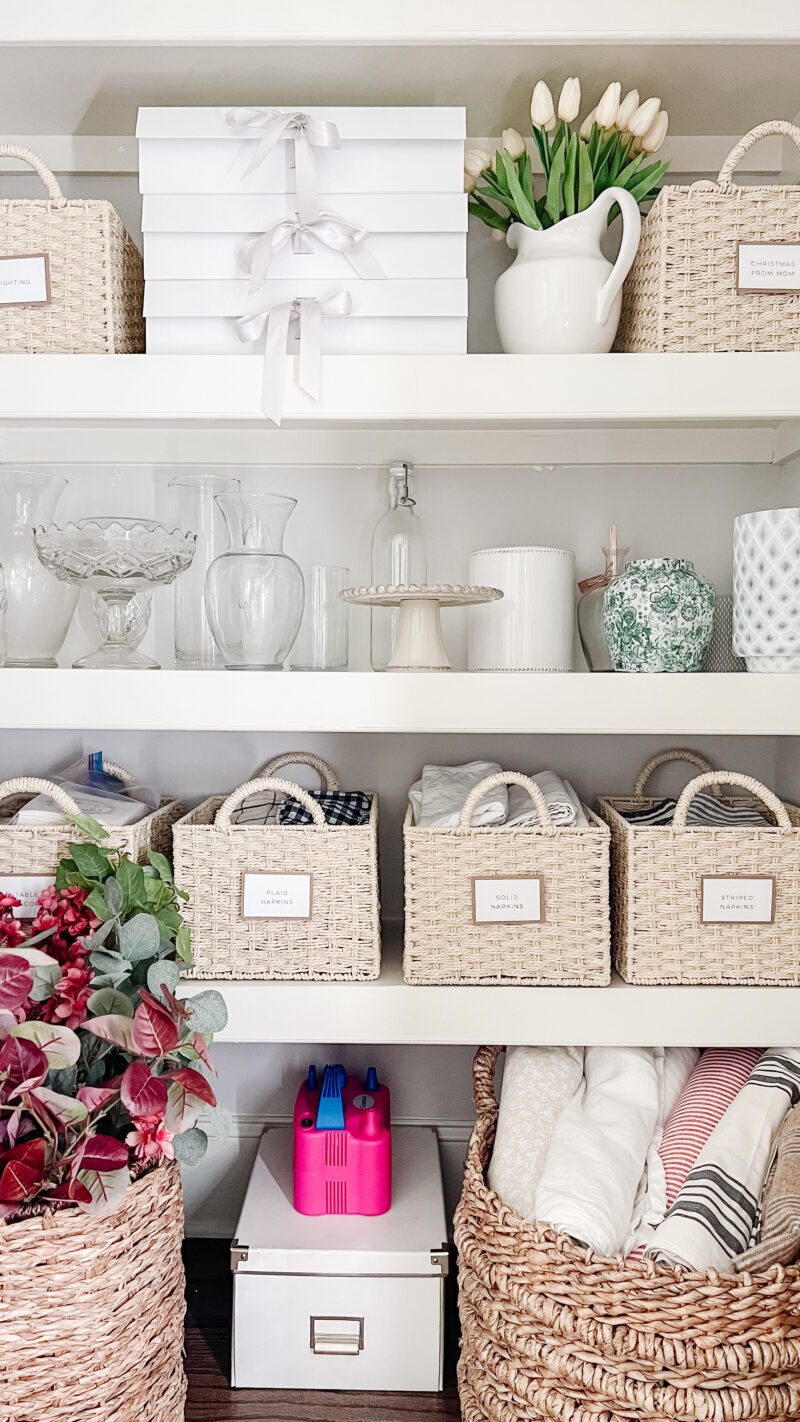 This has stayed well organized since the last time I tackled it. I did add an extra basket to house my runners. They are elevated on a punch bowl (which you can't see) so that I can see what runners I have. I have learned that it they are out of sight you will never ever use them. The small box on the floor houses all of my decor for holidays Yep! All in that little box. I will share more on that in a future post. The hot pink machine ($20) blows up balloons and is AWESOME. I feel like every household should have one (and it doesn't take up a lot of space).
EASY TO FIND WHEN WE HOST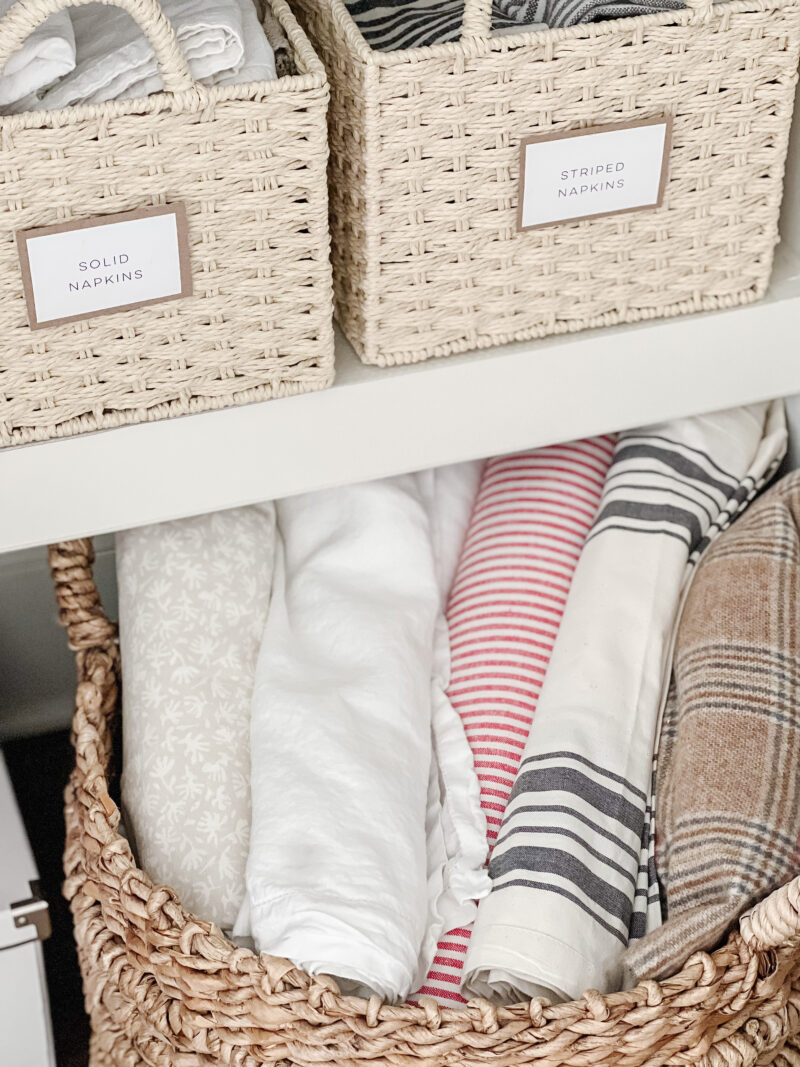 We love to entertain and when we moved I only kept what I love. It's been nice having our napkins organized this way. So easy to grab when I am setting a table. Details on how I labeled them can be found here. The baskets were from Target and no longer sold. These are a nice option.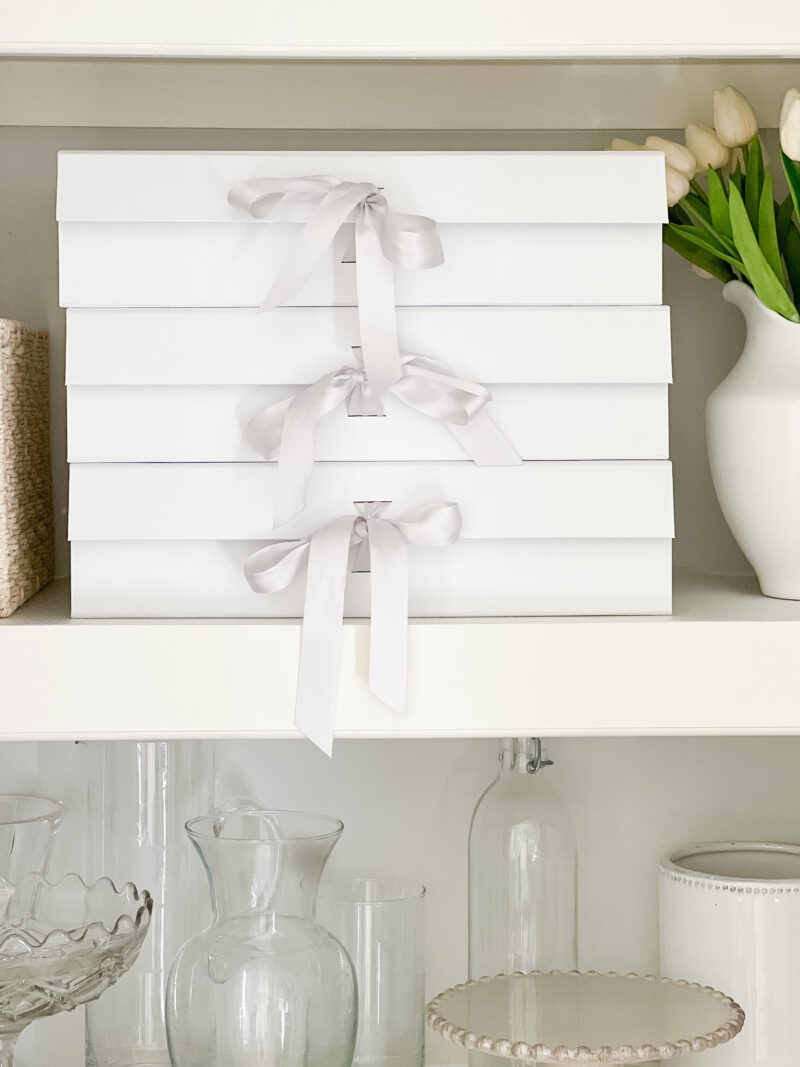 I also paired down my vases and any time I am tempted to buy a new one, I think about whether it would fit on this shelf. The pretty boxes are the ones that come with Boll & Branch sheets (our very favorite) so if you ever order them, be sure to keep the boxes. I keep my battery operated candles and tapers in those.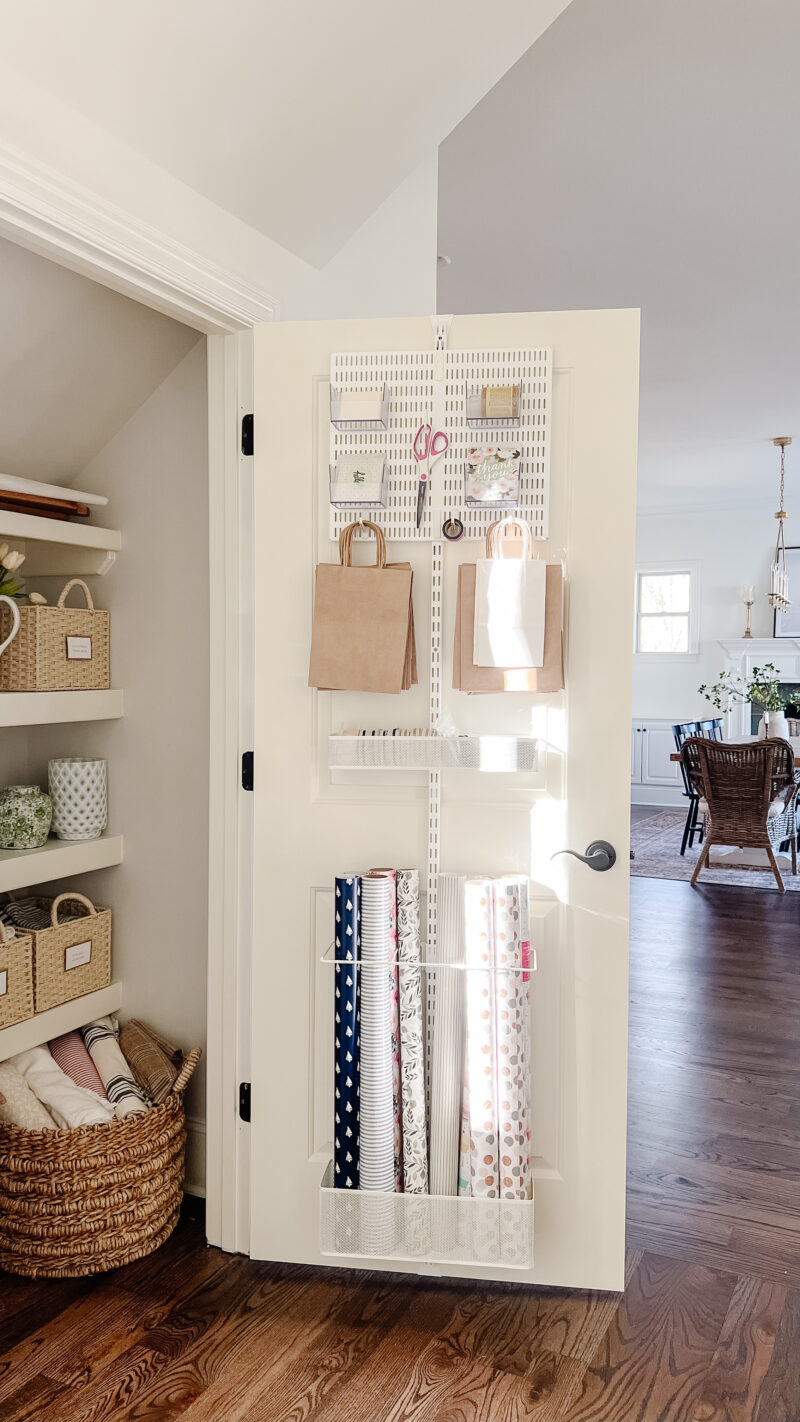 The entire Elfa system is 30% right now. I am so tempted to do my son's closet. I have heard rave reviews about the closet pieces. Have any of you used them?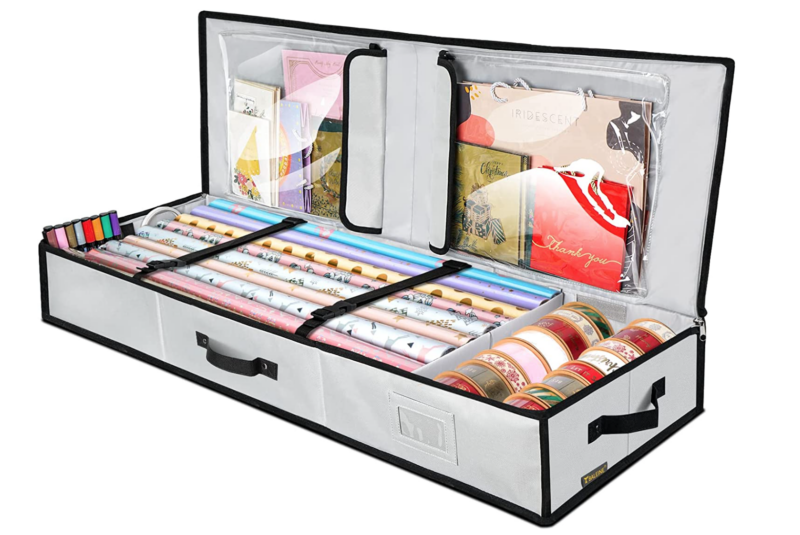 Have you seen this? I would think this would be wonderful for storing Christmas wrapping (store under a bed and pull out once a year). It is under $30 and holds so much.
I hope this is helpful if you have a hot spot in your home that needs to be tackled. Don't underestimate the storage you can find by using a door in your home. More organization to come this year.