When we first walked into our new home, there were so many things we fell in love with. The traditional feel and millwork were definitely top of that list. Anytime you move, there will always be ways to make a space your own and add the touches that resonate with your own family. Just recently we replaced the entryway chandelier. I worked with Serena & Lily to install one of our very favorite lights and it was just the update we needed.
THE BEFORE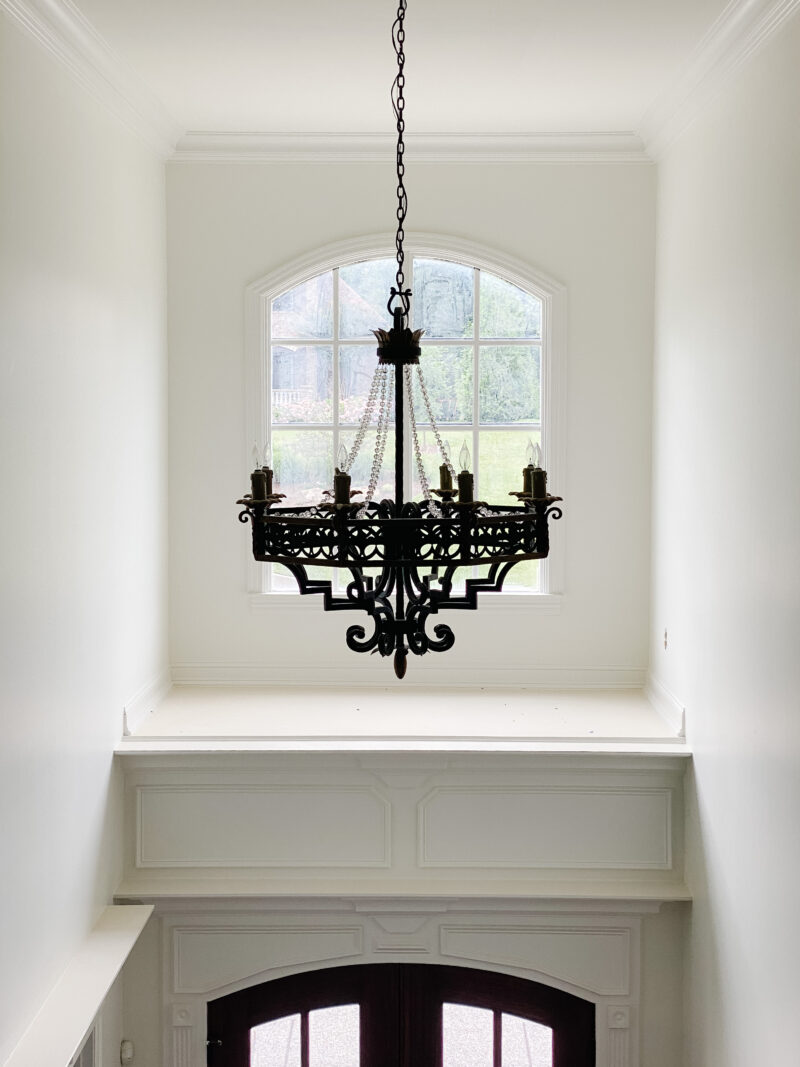 The shape of this is really quite lovely. We just knew that something lighter would better fit the look we are hoping to achieve. But when you have an extremely heavy chandelier two stories up, it's not an easy feat.
BRING ON THE LADDER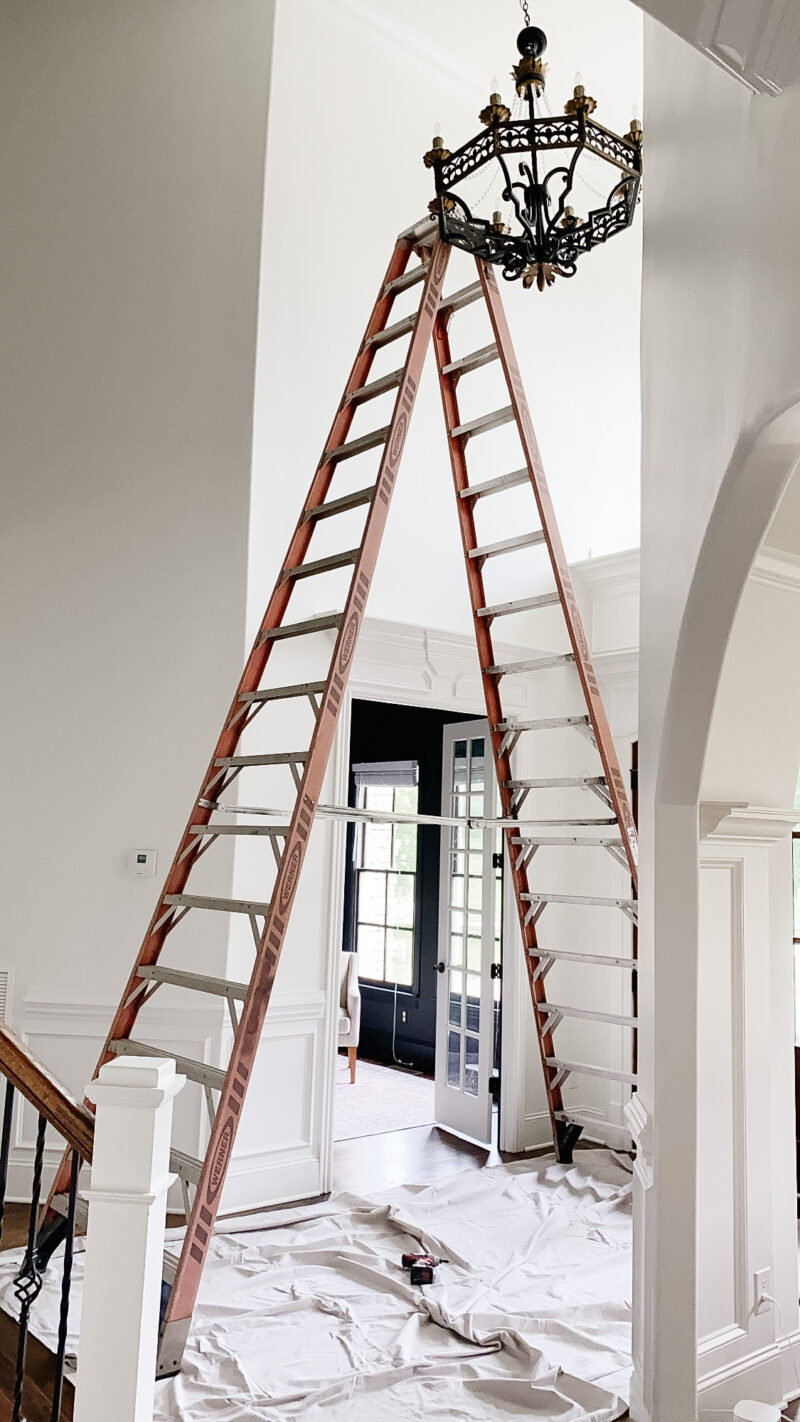 To accomplish this lighting update, enter the largest ladder I have ever seen. Our electrician did an amazing job. This chandelier was actually reinforced through the attic (due to it's weight) so it was a task getting it down. This is the type of thing I can't even watch. Thank goodness my husband was around when they hoisted it down.
OUR NEW CHANDELIER
We went with the pretty Capiz Honeycomb chandelier. You may remember we installed the same one in our previous home and loved it. It made me so happy every time I walked by and I knew it would do the same thing in this house. It's clean and simple and the best part is that it catches the sun's light at a certain time of day.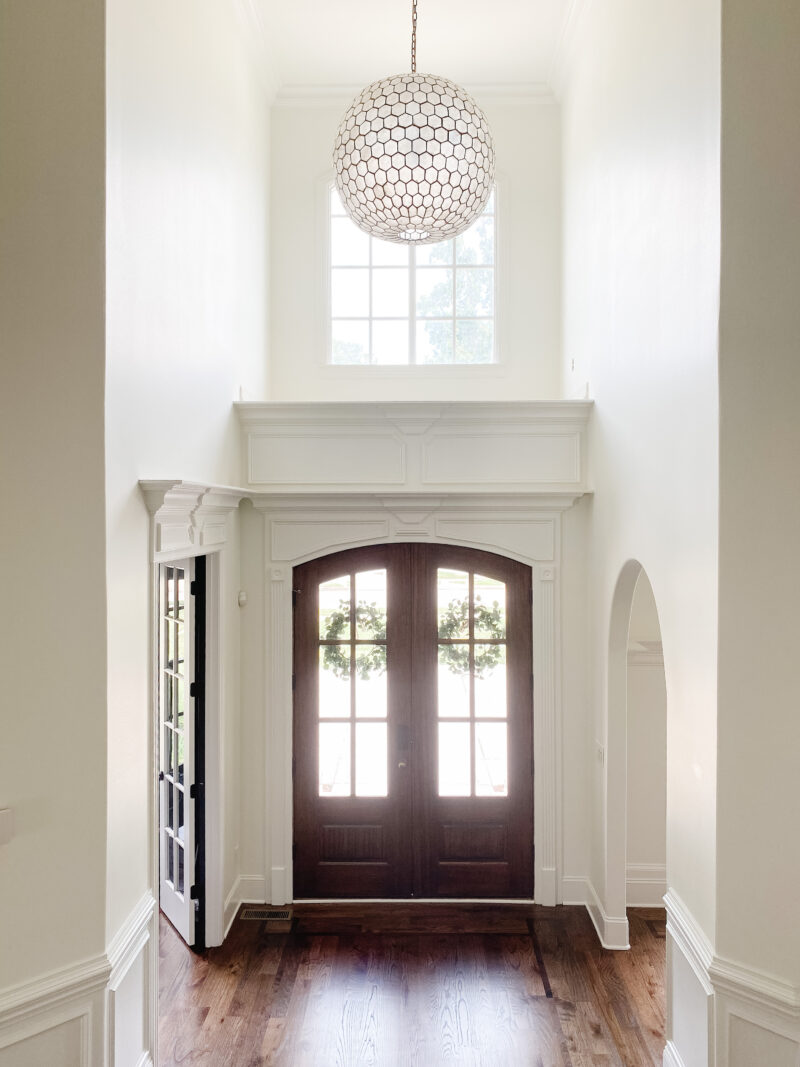 I wish you could see it in person. There is just something about this light that I love. And I am so grateful to the brave electrician who made this happen. This light also comes in a wall sconce version.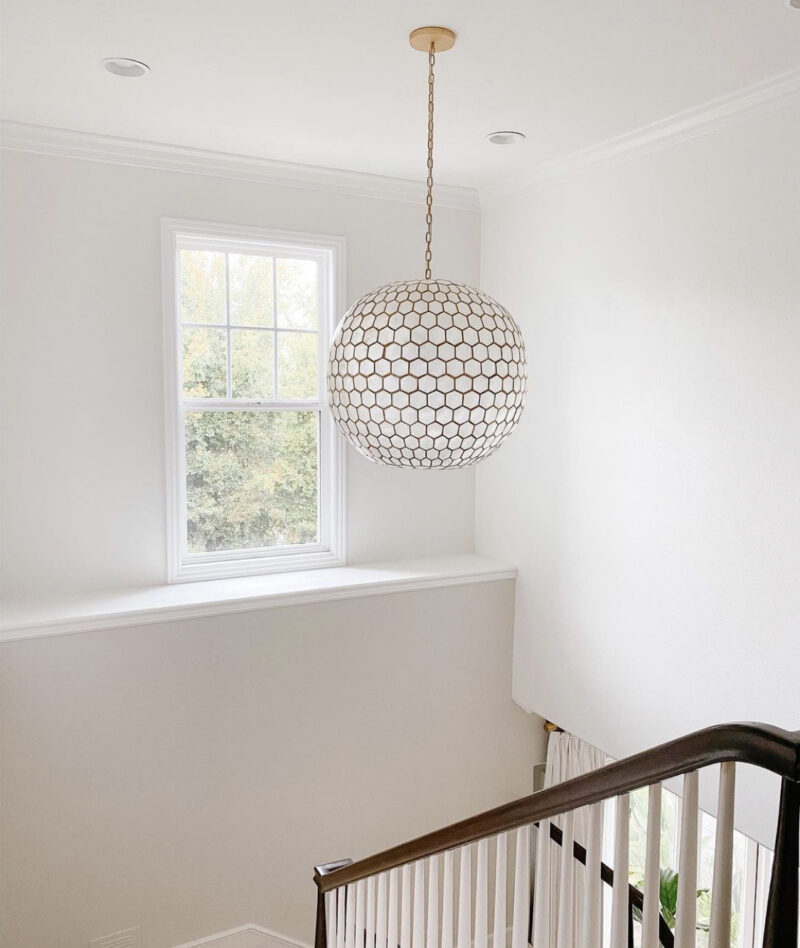 Here's a flashback to the light in our previous home. Love that it now hangs in this home.
TIMELESS CHARM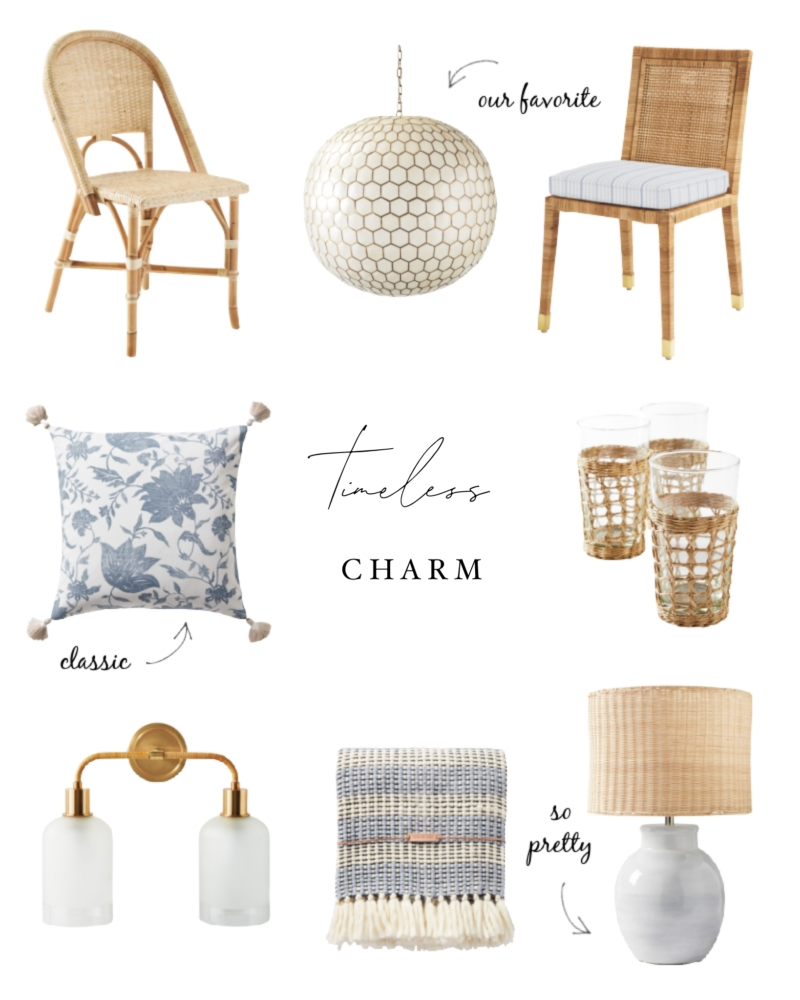 chair | chandelier | chair | pillow | glasses | sconce | throw | lamp
Serena & Lily has such beautiful, timeless pieces. They also have their famous tent sale going on which is worth checking out if you are currently adding to your decor. We have these chairs (in blue and white) and have loved them for years now. They clean so well and are very comfortable.
We shared more of what our home looked like when we bought it in this post. It's been so much fun settling in and I'm looking forward to sharing more of our projects with you.