Good morning. How is your week shaping up? Online learning continues to keep our kiddos busy and the house much too quiet. That, of course, has given me time to jump back into some home project ideas which I need for my sanity. For some time now, I've really wanted to warm up or formal living room. I am hoping to create more of a cozy and moody atmosphere. While I really love the neutral and bright feel it has now, this room is separated enough from the rest of our home that we can do something a bit different.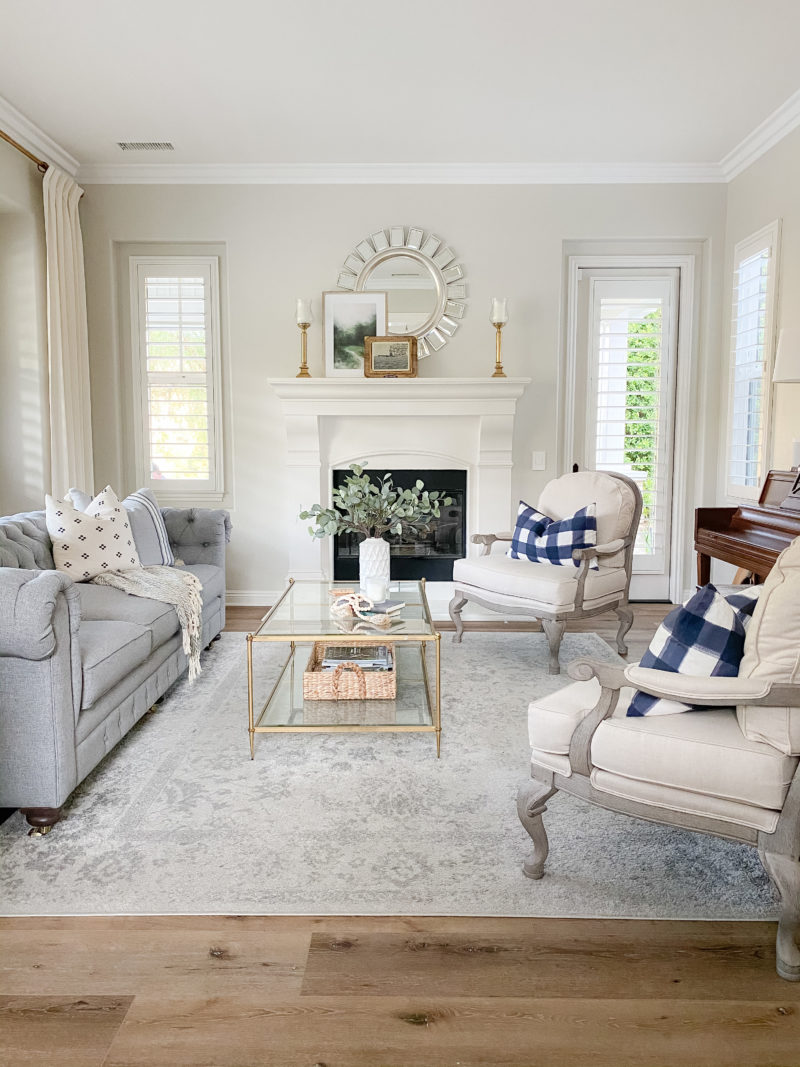 All of the furniture is staying so this is more about a few accessories and trying to infuse more warmth and color. I want friends and family to feel welcome the minute they walk through the door.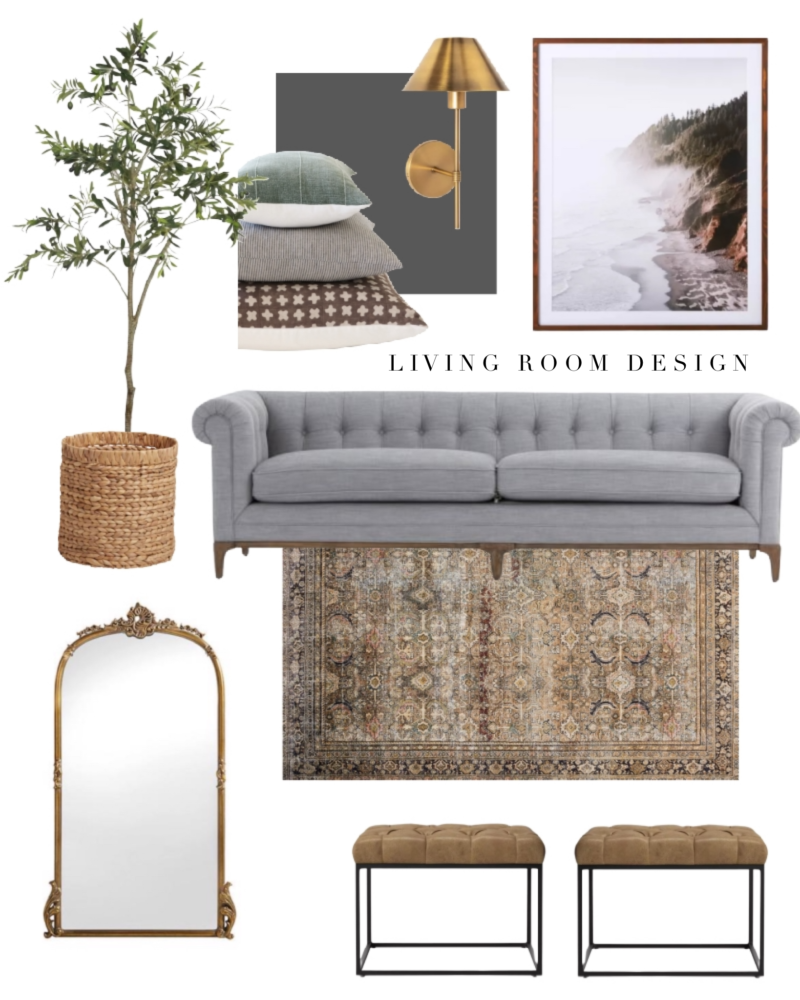 rug | tree | basket | sofa | mirror | ottomans | sconce
This is the room where we have my parents' piano and so the warm wood tones lend themselves to adding more Earthy tones. This living room also has built in bookcases and we have always called it the library. I want to play up that idea and create a mood that feels cozy and sophisticated. A special spot to light the fire and enjoy a glass of wine or just cuddle up with a good book. Plus it's our favorite room during the holidays so making it cozier works for that, too.
The artwork I have my eye on is from the new line from Studio McGee for Target but it doesn't come out for a couple of weeks. We already have the furniture pieces so it's about layering in a new rug, a beautiful mirror and some interesting accessories.
The beautiful pillow shown on the design board are from Danielle Oakey. I love that green pretty combination.
FAVORITE SOFA

Our exact sofa is no longer sold but I have to tell you that it's been our favorite style of sofa ever. We sit in this room every day. I am always asked about watching TV from this couch and because we don't, I am not the best frame of reference for that. But I think it lends itself more to reading, chatting and lounging. Highly recommend and this one is beautiful.
THE NEW RUG
While we have loved the gray and ivory neutral rug for over four years, I am ready to try something a bit more saturated. Bring on the warm tones (and just in time for Fall).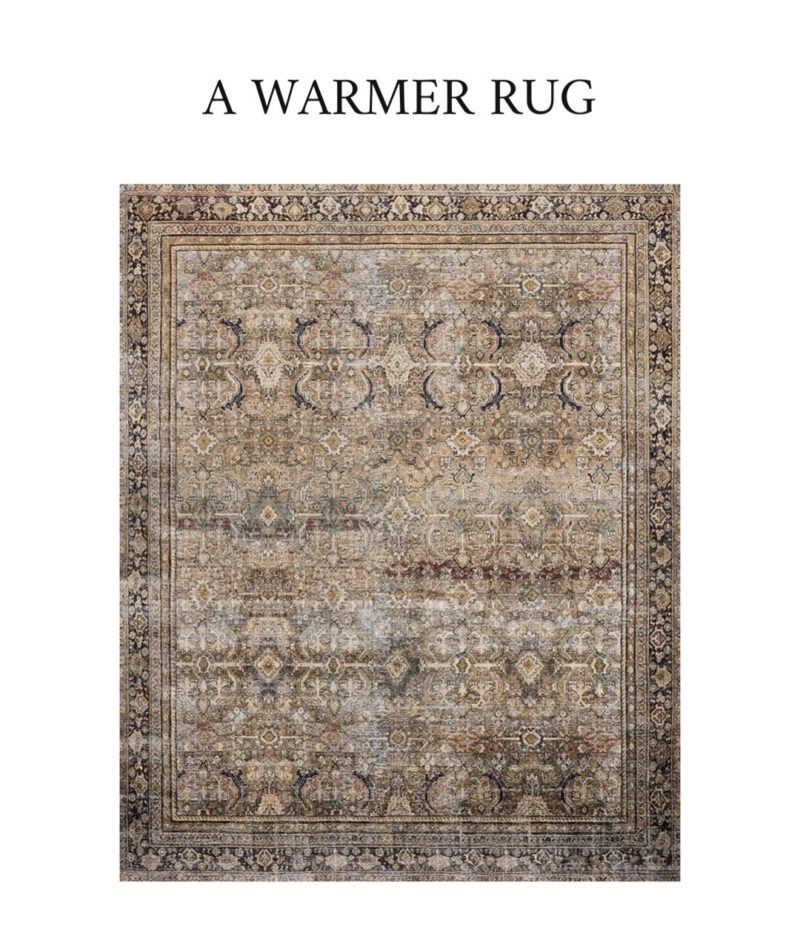 The rug (olive/charcoal) I ordered is a huge departure for me but something I am really looking forward to. It will allow us to pull in some olive green and jewel tones. Plus you can't beat the price. I love the idea of bringing in a masculine feel while still keeping this room beautiful and inviting. It should arrive this week and fingers crossed it matches up with the picture I have in my head.
THE PAINT COLOR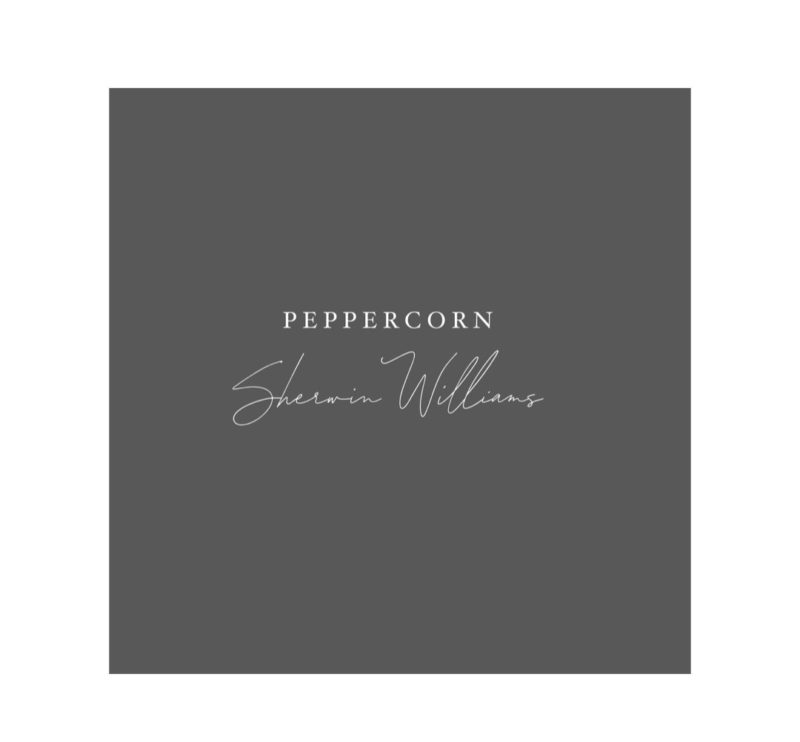 This color was first introduced to me by Shea from Studio McGee. I love the masculine and sophisticated feel it has. While I haven't figured out just how to incorporate it yet, my wheels are turning on how to infuse this color in our space.
MORE OF THE DETAILS
I like the idea of adding some height to this space. We did have our faux fiddle leaf fig tree in here but I moved that to the front porch. Anyone else always moving things around?
This faux Olive tree is from Amazon and I don't have any personal experience with it. But I do know that this is the look I am going for in this room. This one comes in a pretty white pot and is gorgeous but a bit more than I am hoping to spend.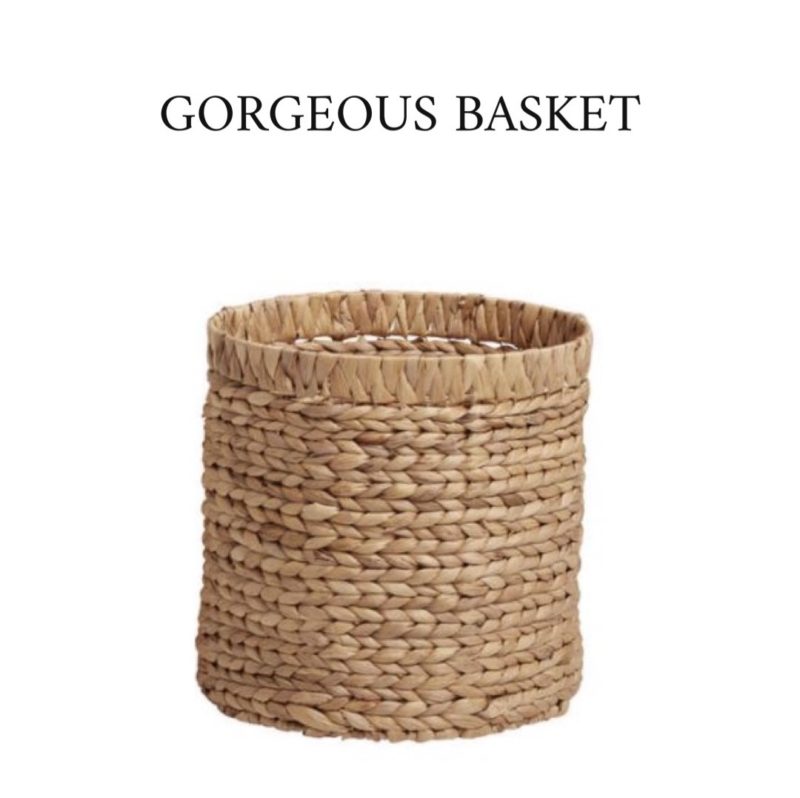 I just love these new baskets. They remind me a bit of my sweater rug that is in our master bedroom. Such pretty texture and great for any faux plant. Oversized baskets are a nice way to bring in more interest to a room.
So that's the plan, my friends. We shall see. It's a bit of a risk but I am up for a change. Enjoy your day.