After sharing our chalk paint art on stories, I had so many requests for the recipe. My daughter gets all of the credit for this because she spearheaded this activity. And both kids made the paint together and spent hours painting our driveway. While my daughter enjoyed creating art, my son made a giant game board and we all played his game. It really was an excellent way to get fresh air and spend time together.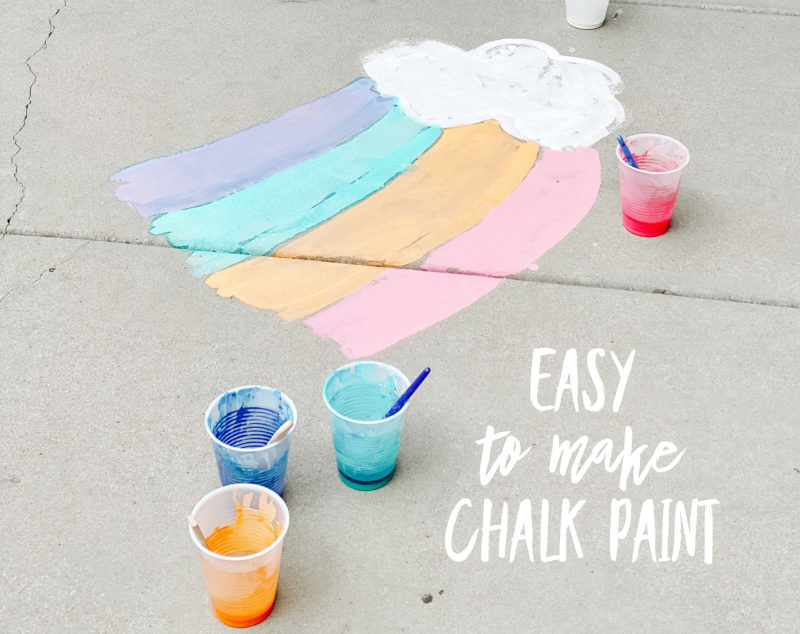 The recipe could not be any easier and it really does look like chalk once it dries.
RECIPE
*UPDATE: We ordered this large cornstarch so we can do this for quite some time!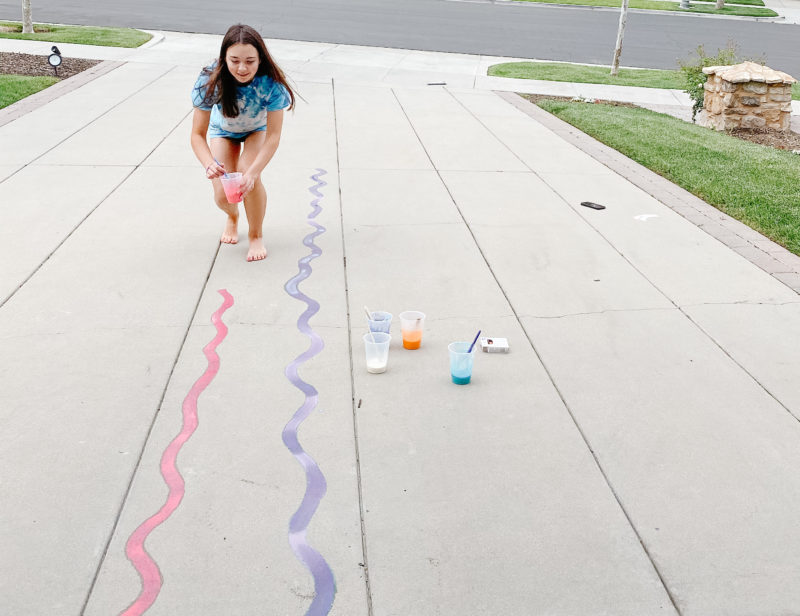 DIRECTIONS
Mix together cornstarch and water
Separate into cups
Leave one cup white
Add food coloring to remaining cups (we made five colors) and stir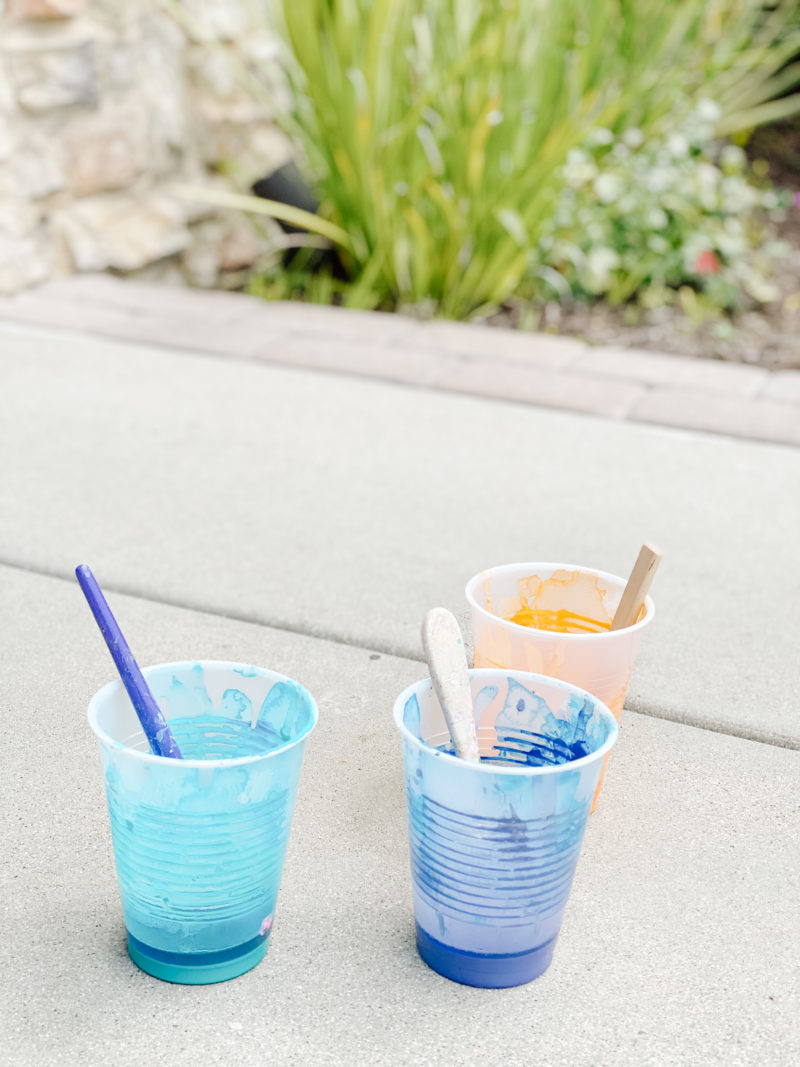 DOES IT COME OUT?
Every single person asked me if this comes out. Ummmm, yes! That's the beauty of it. It easily washes away with water. We had rainfall the next day so it washed it away in no time. But I always recommend testing a spot so that you have peace of mind.
*My daughter spilled some on her sweatshirt and it came out right away. But please test one of your colors on an old rag.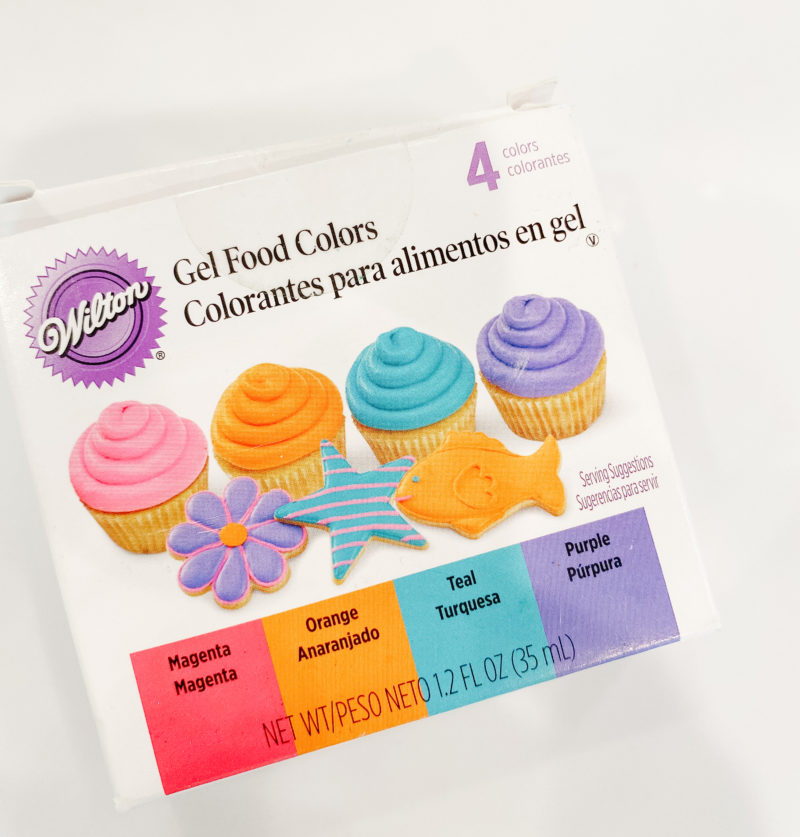 We had this set on hand (from our yearly rainbow cake) and these colors are so pretty. This set is also great.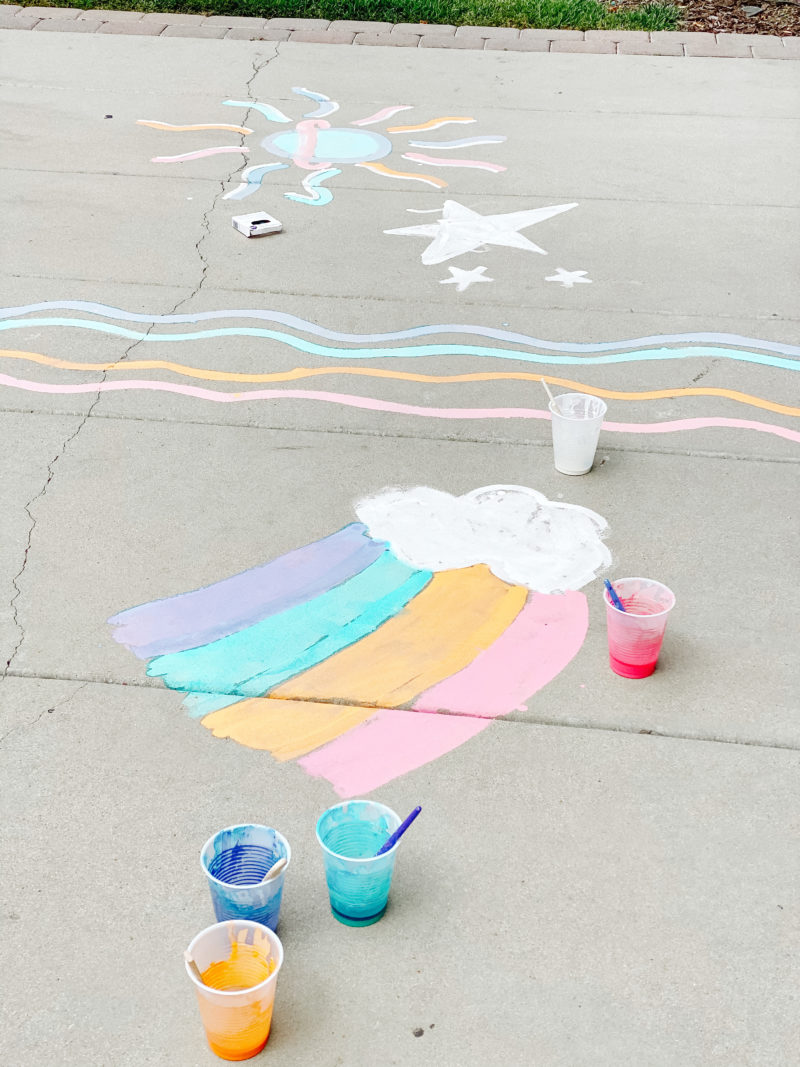 The nice thing is that you can use large paint brushes and be as creative as you wish. The cups and brushes cleaned up in seconds and we saved them for next time. It's actually far less messy than regular sidewalk chalk.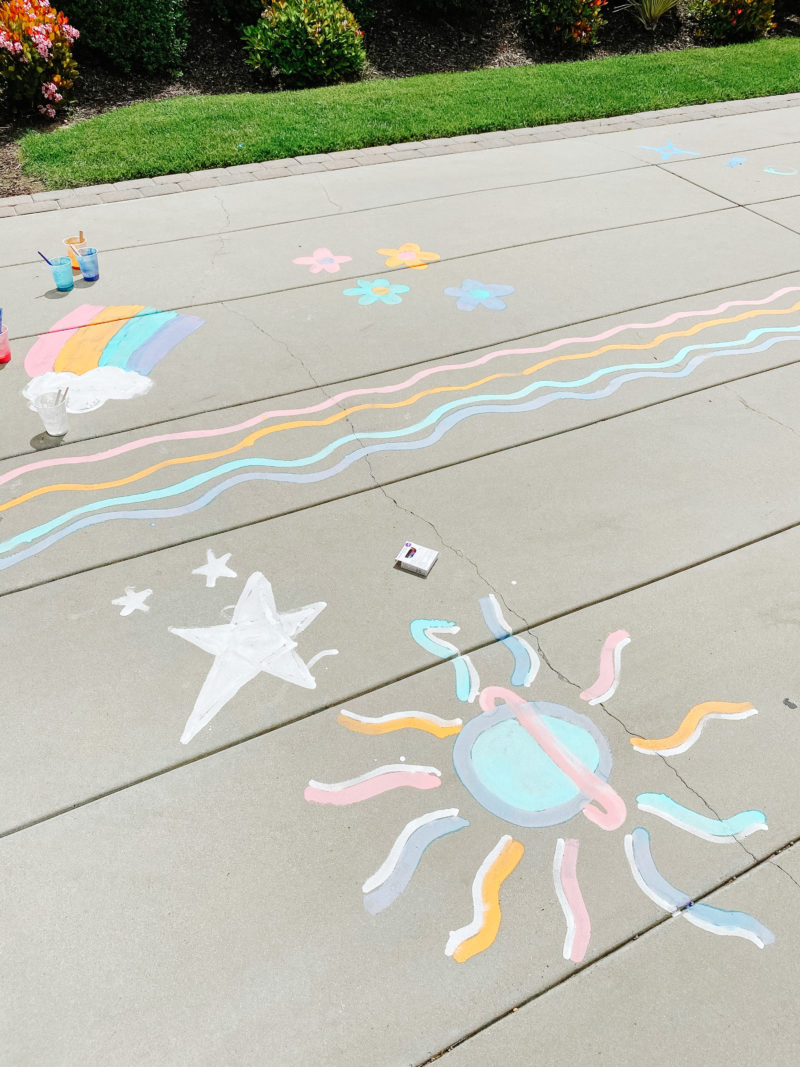 We have rain in the forecast all week but can't wait to paint an Easter message on our driveway next weekend. I hope this gives your kids another fun activity to do.
If you missed our Monday Morning Wrap-Up you can get caught up here.