Welcome back from the long weekend. I hope you enjoyed the extra time with family and friends. So many storms and destruction happening. I hope you are all safe. With summer on the horizon I wanted to share some of our favorite recipes all in one spot.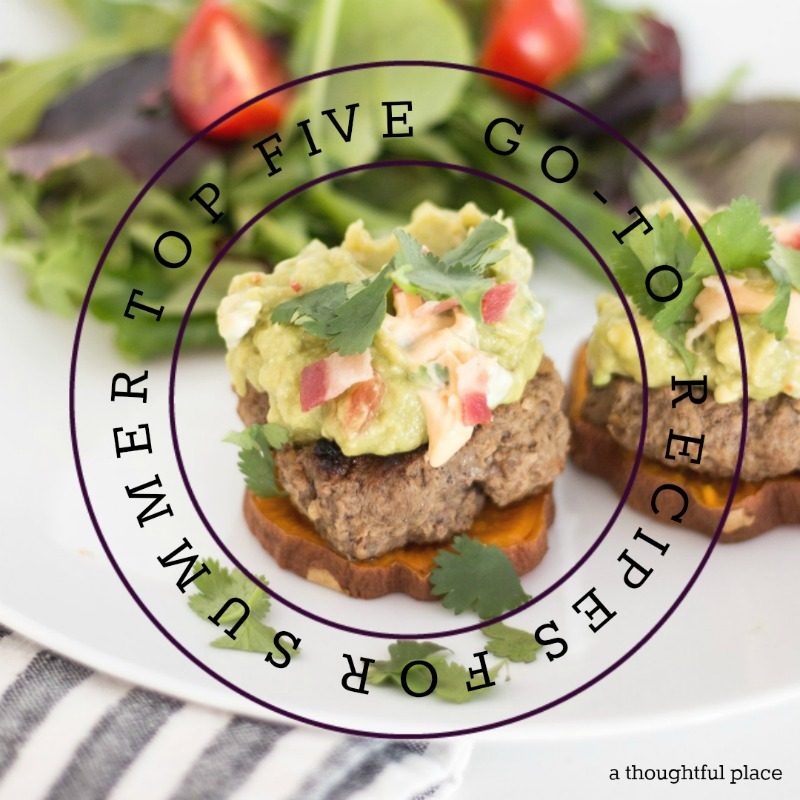 Some are tried and true while others are more recent finds. Each and every one is a crowd pleaser over here. I'm in the zone of trying many new things so I will be back to update you if I find some more home run recipes. Here are our 5 go-to meals for summer.
SWEET POTATO SLIDERS
This continues to be the most requested meal in our home. In fact we just had the cousins over for dinner this past weekend and made these. What I love is that you can prep everything ahead of time and then just grill the sliders when you are ready to eat. They are easy to assemble and DELICIOUS. I use fresh guacamole from our local grocery store if I am not up for making my own. My mouth waters every time I think about these.
SUMMER SALAD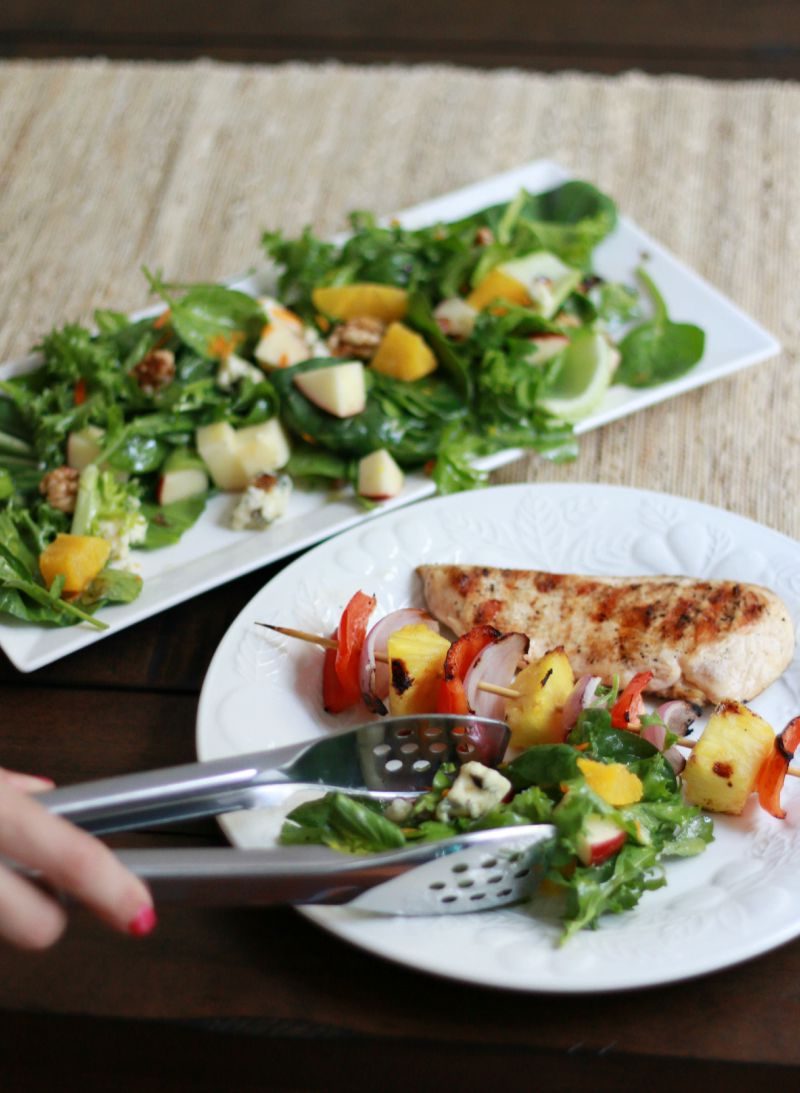 This salad is always a hit. It's great served along side grilled chicken and veggie kabobs. Or you can chop up the grilled chicken and let the salad be the main course. Really light and refreshing this time of year.
MOUTH WATERING MARINADE
Everyone needs a go-to marinade and this is it! It's so delicious. And the salad above is a great compliment along side this dish. My sister and I have been using this marinade recipe forever and never tire of it. Let me know if you like it, too.
SPINACH & CHICKEN PASTA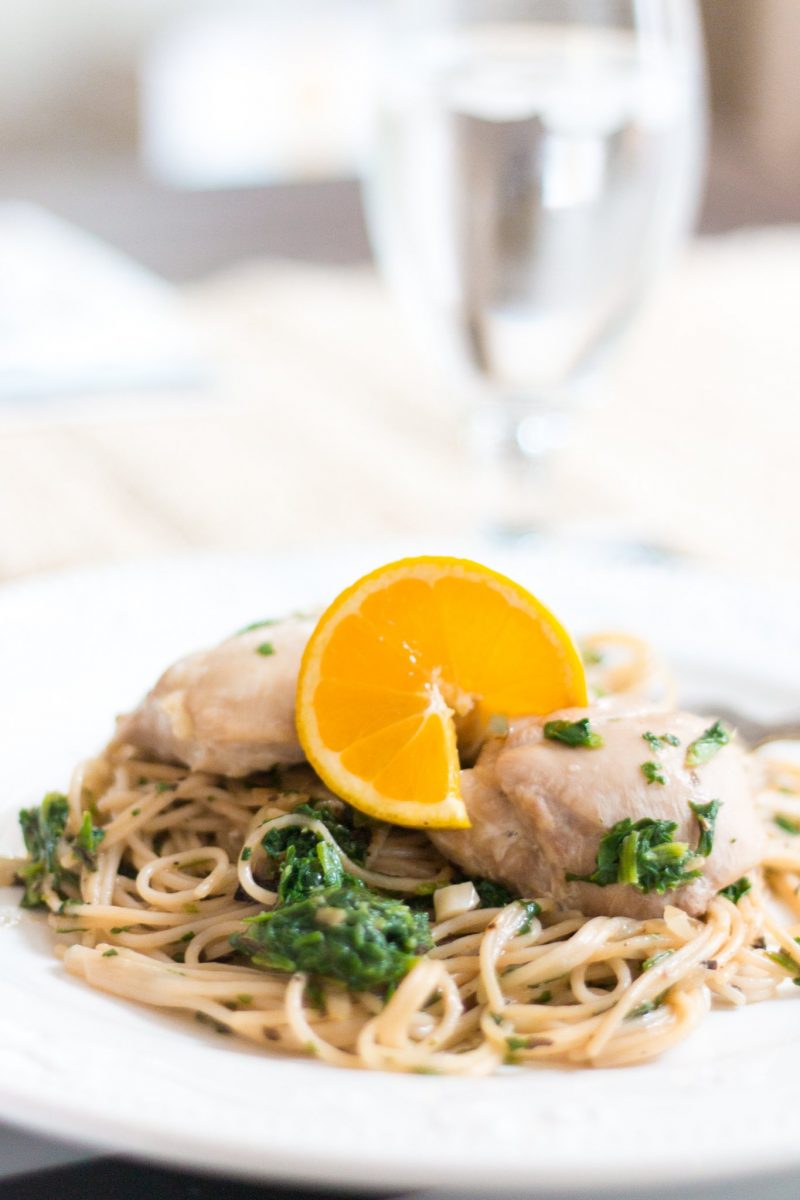 This is another tried and true recipe on repeat over here. While we are not huge pasta eaters, every once in a while I crave it and this hits the spot. It's a delicious blend of spinach and onions and the kids devour it.
SOUTHWESTERN CHOPPED SALAD
southwestern chopped chicken salad – image via sally's baking addiction
We just recently discovered this and it's fantastic. While a taco salad is not anything new, there is something about this particular combination and the homemade dressing. It's easy to make and is soooooo good. My son had seconds and said, "We need to have this more often, mom!" Done and done.  I think it would be delicious with shrimp as an alternative to chicken, too.
If you are looking for a dessert to take to a summer BBQ, these never fail. Beyond good! You've been warned.
All of these are easy enough for a weekday meal but can certainly be made for company. None of them are too time consuming and always a hit around here.
Keep the recipes coming. Feel free to share in the comments below. My Instapot should be arriving any day now and I am so excited to try it out. I'll be sure to share any recipes we love. Also want to mention that this baking dish has been life changing. Not only are they pretty, but I LOVE that they have a lid.
Enjoy the day. I am off to spend time with my dear mom.