Shopping for the man in your life isn't always easy. While Mother's Day is just around the corner, my husband is celebrating a birthday soon and Father's Day will be here before we know it. Nordstrom invited me to share some men's spring essentials and they definitely align with my husband's wardrobe so I thought I would share some of his tried and true finds.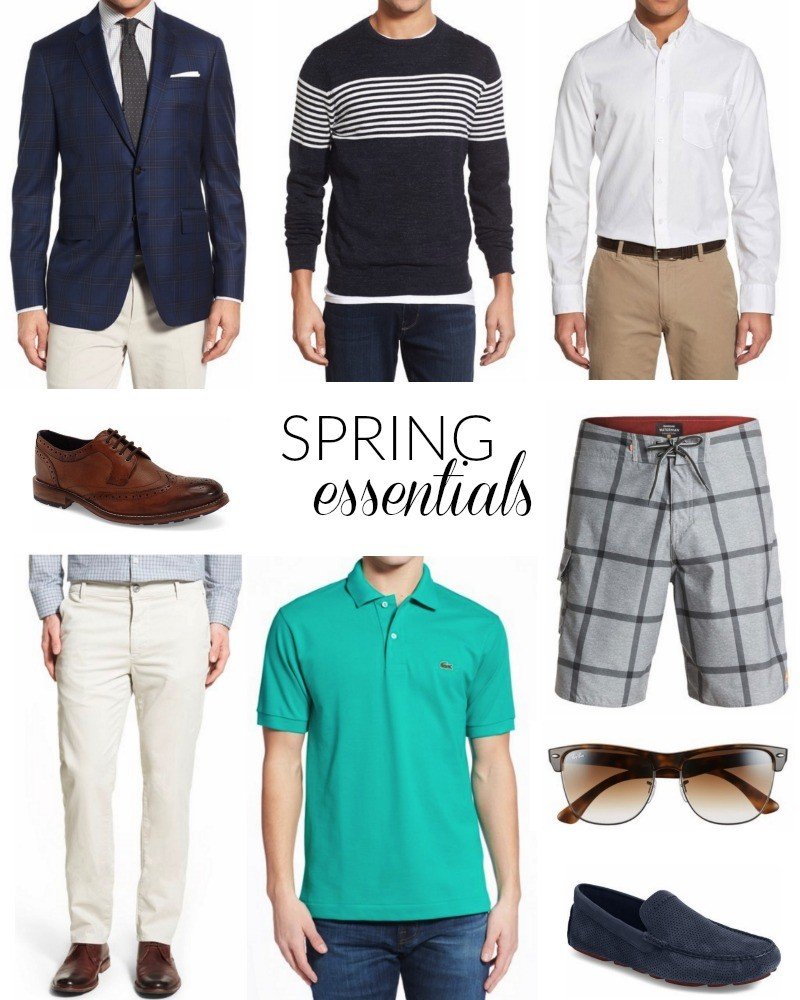 ESSENTIALS FOR SPRING
SPORTCOAT | Business meetings, weddings, special events . . . every man needs one. 
PULLOVER | Pullovers are my favorite style on my husband. Especially the ones that zip.
OXFORD | My husband swears by the trim fit style. I back that up!
WINGTIP | These allow any man to clean up well. Classic style.
BOARDSHORTS | There are so many great styles this year. Love the striped ones (shock!)
CHINOS | Every man needs a great pair of well fitting chinos. Great reviews on these.
POLO | Always work with shorts, jeans and chinos.
SUNGLASSES | What is it about a man in a great pair of shades, right?!
LOAFERS | Preppy and all kinds of good. Loafers are always a classic choice.

HEAD TO THE BEACH

Living close to the beach means we will clock some serious time there this summer. Now that our children are a bit older it sure is easier. Whether it's the pool or the beach you are head to, Nordstrom has some really great looking suits this season. That is normally a go-to birthday gift for my husband.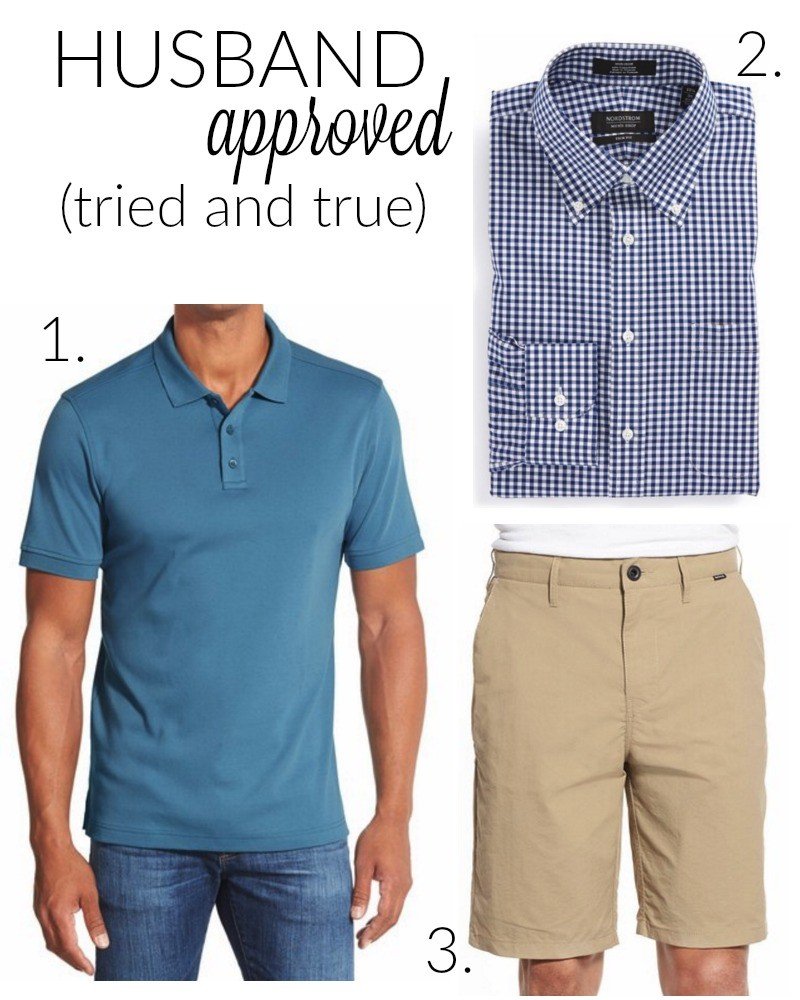 Do you feel like the man in your life has a uniform? Not in a bad way? In a way that just describes their style. I think we all do. I know I shared my uniform as of late. Without question, my sweet hubby gravitates to the three items above. And all of them get rave reviews online with Nordstrom. What is key for us is that they all wash well. The dry fit shorts are his very favorite.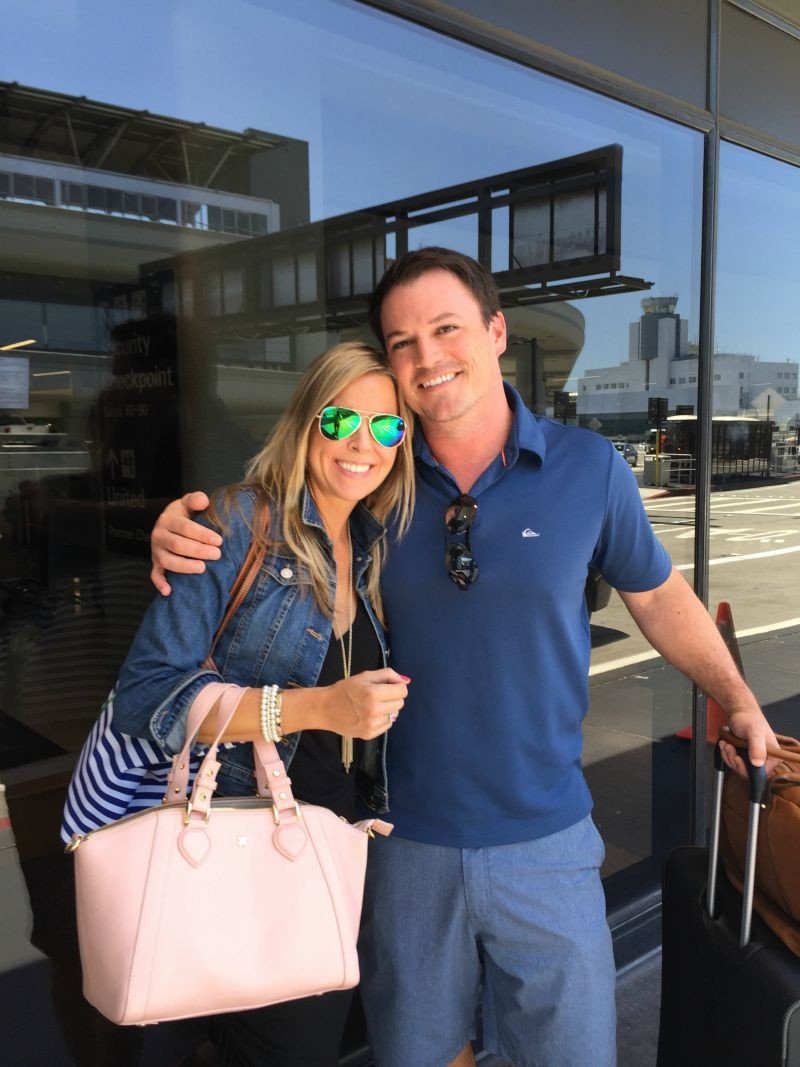 polo | dry fit shorts | his sunnies | her sunnies | similar pink bag
He always takes they hybrid shorts when we travel. This was from our latest trip to San Francisco.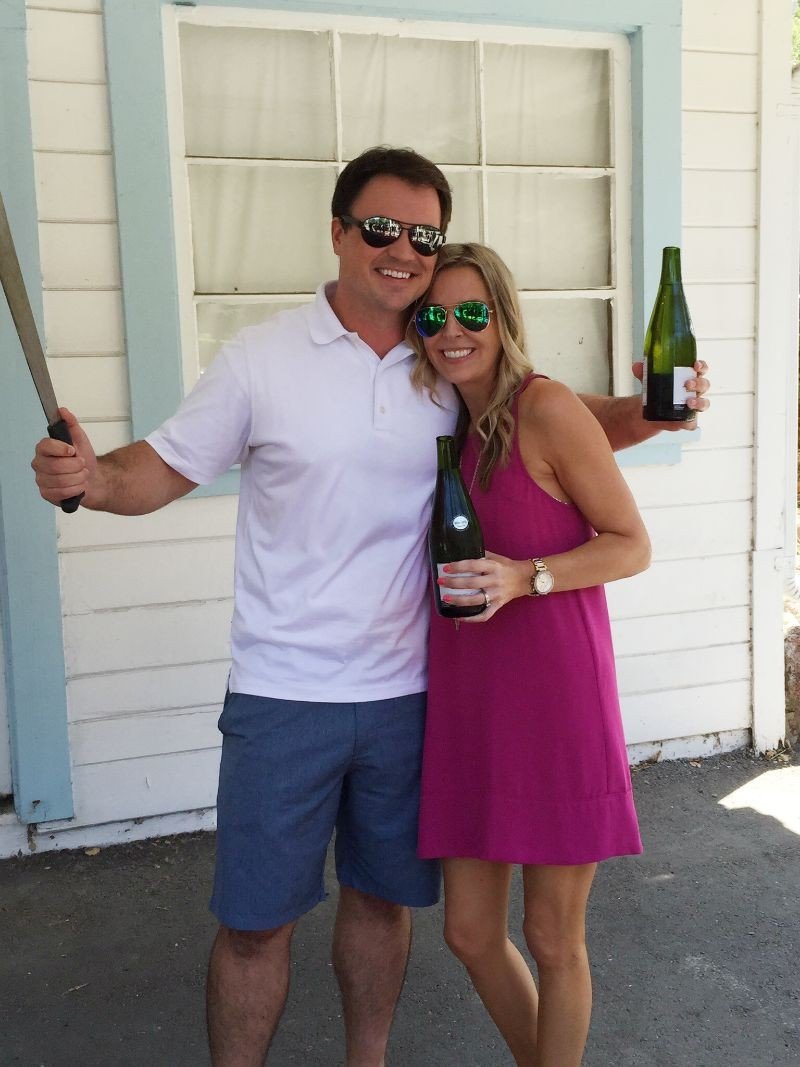 polo | dry fit shorts | pink dress (favorite travel dress) | her sunnies
And the polo and shorts showed up again in Napa when when sabered champagne for our anniversary. My dress is a tried and true piece that I always take when I travel. It doesn't wrinkle and comes in so many colors now. And it's a great price.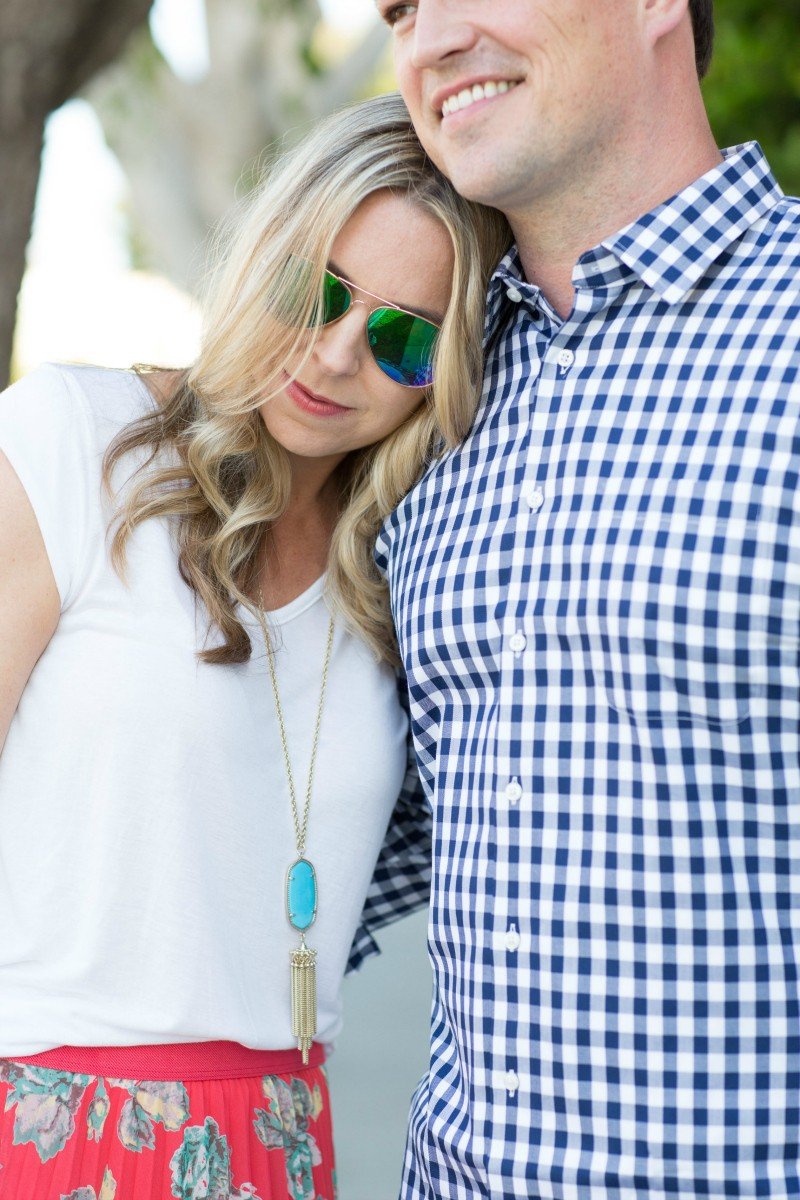 button down | necklace | similar white t shirt | sunglasses
And it's no secret my husband loves a gingham button down. And so do I! It's my favorite look on him. These trim fit shirts are fantastic and a great tip if you have a bigger build but don't want your shirt to make you look bigger than you are. They also don't need to be ironed. What?! Score.
Does the man in your life have some tried and true pieces? Is he due for a Spring wardrobe pick me up? Hope sharing some of our favorite spring staples has helped. And Nordstrom free shipping is always key (especially for a man who doesn't love to shop).
We will be headed out for a fun date night for my husband's birthday this week. Life has had us on a treadmill lately and we will be anxious to simmer down and just enjoy some together time.
*Proud to partner with Nordstrom. Affiliate links used.