I was just talking with one of my dearest friends yesterday about how more and more hectic our days have become as the children have grown. I wouldn't trade this stage for anything, but I've learned that I have to be ready for the entire day the second the sun comes up. It's pretty much go time between school, practices, rehearsals, church commitments and family time. Lately, my style is more of a uniform with accessories that pull it all together. I just feel better if I like what I am wearing. Are you that way? Here's a peek at my uniform lately.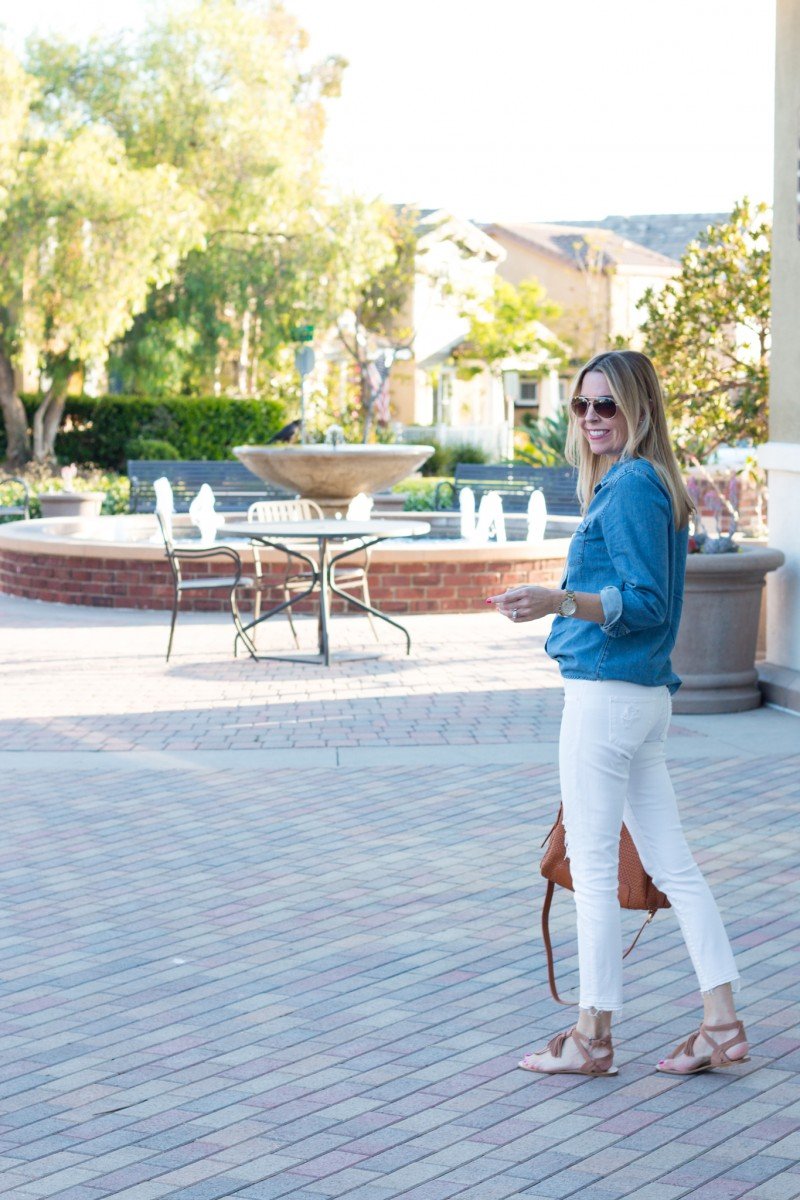 The denim + white is a go-to look for me. It's just easy and the white pants are so fresh for this time of year. But it's the fun accessories that make it a cuter, more chic look. Is anyone else on a tassel kick like I am? With this outfit I broke out the tassel necklace as well as the cute tassel sandals.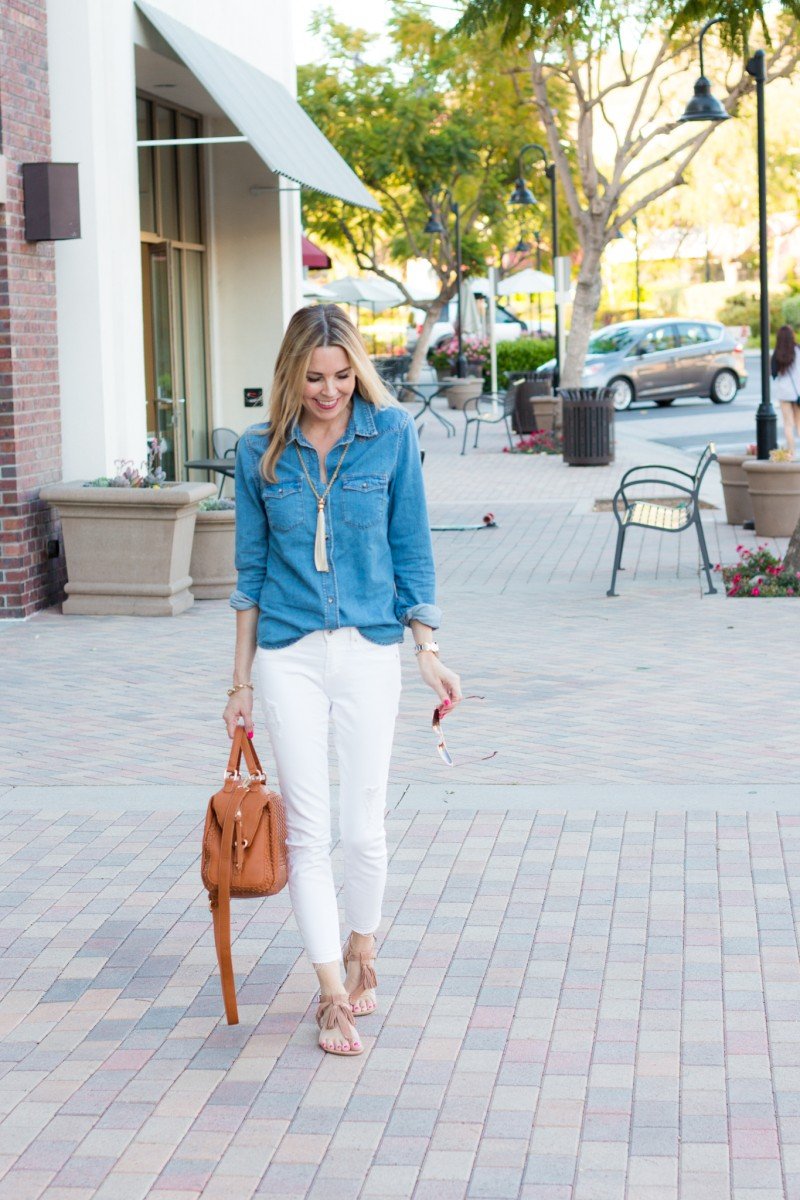 Shop This Look

How fun is this Sole Society necklace? It's a limited edition and I think it's a keeper. I love the way it pops off of the denim. It looks really cute with just a plain white t or a graphic t, too. They have such a cute selection of accessories right now.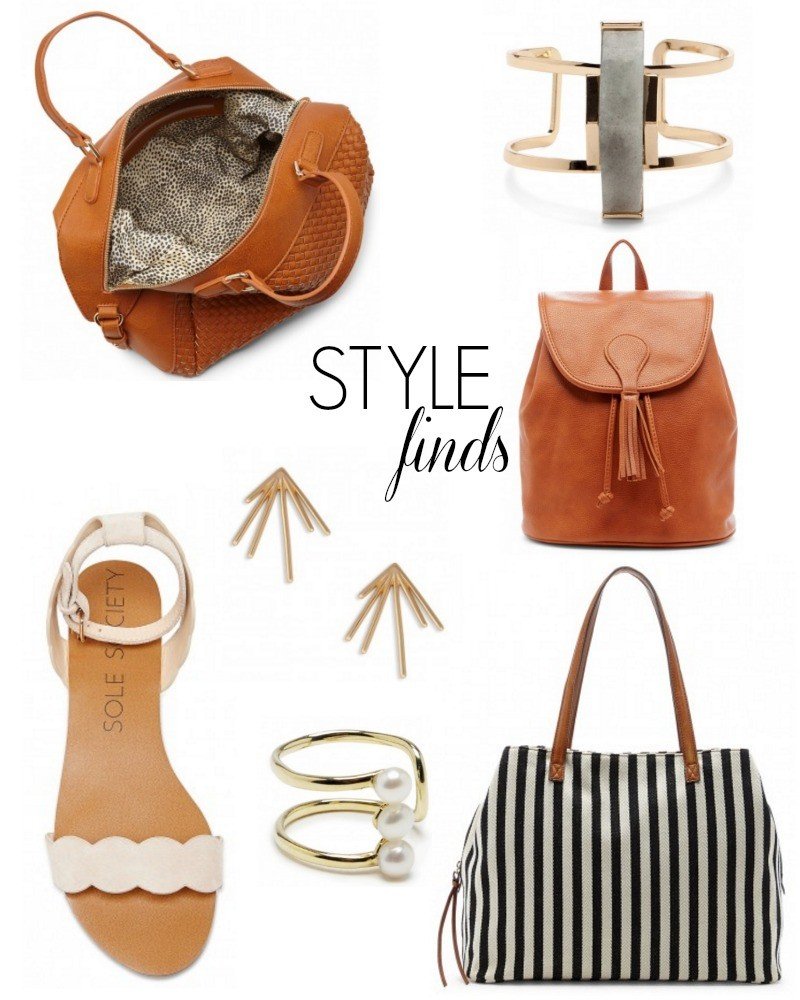 Shop These Style Finds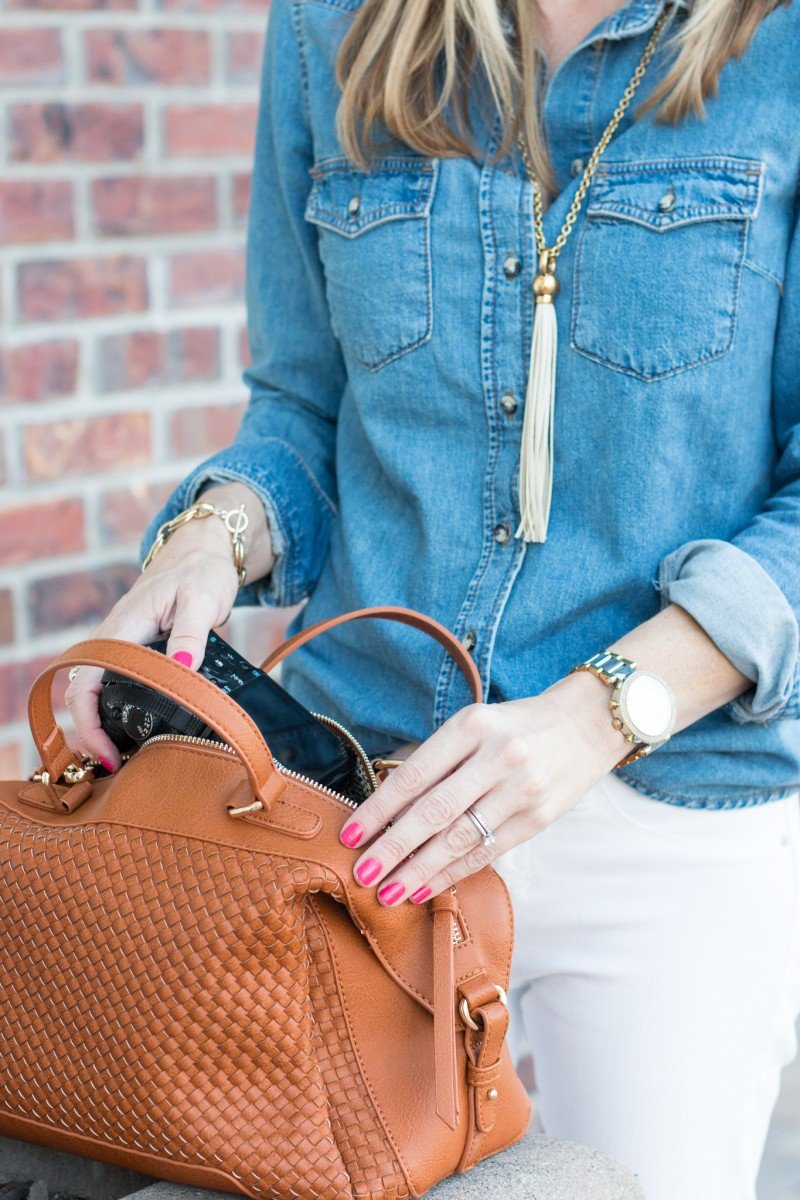 handbag | jeans | top | necklace | sandals
I often carry a tote when I am out and about all day long. But lately when I want to take along my camera or have easier access to things I reach for this bag. What I like about it is that it maintains its shape making it really easy to see into it and grab things. I have been using this handbag when I know I want my camera, too. I often like to have it with me for the kids' school functions. It is slightly bigger than the usual handbags I carry so it fits so much more. I am also a big fan of the cognac color. I'm sure you  have seen the darling striped Millie travel bag which I take on every trip because it is so lightweight. It's a go-to for me.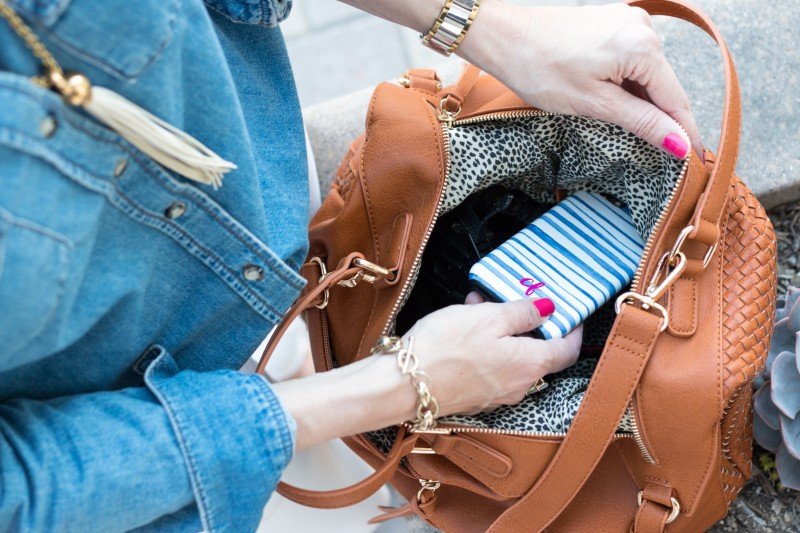 An outside pocket for my phone or keys as well as more on the inside is a must for me. Super cute lining, too.
These tassels! Aren't they cute?! I had such a hard time deciding between the ones I am wearing and these. I think they will be darling with jean shorts this summer, too. The distressed jeans I am wearing are really soft and comfy in case you are looking for some. I like that they are slightly cropped and distressed on the back pockets, too. They have just enough distressing to keep them edgy but not over the top where you feel like they are falling apart. I went down one size in these.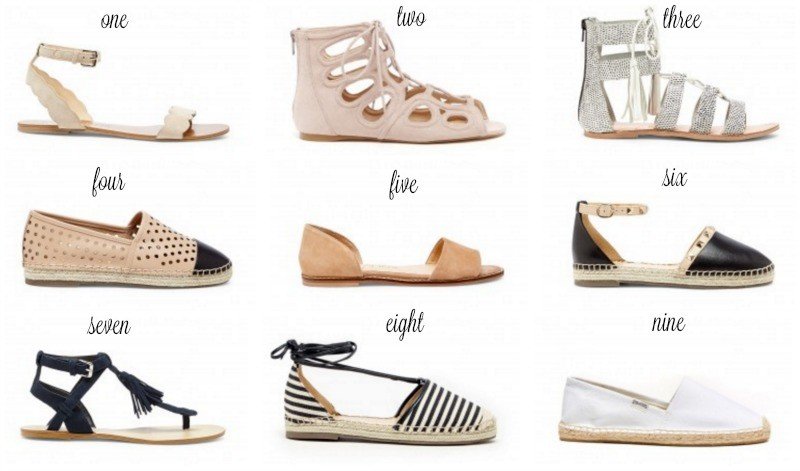 one | two | three | four | five | six | seven | eight | nine
One of each, please. Right?! Sole Society has the cutest selection of Spring shoes. I definitely have my eye on number one. They remind me of the heels I have like that. Simple, pretty and feminine. And I adore the scallops. They come in a few colors, too. And I am sure I am dating myself, but I am postitive I had these in high school. Mine were silver!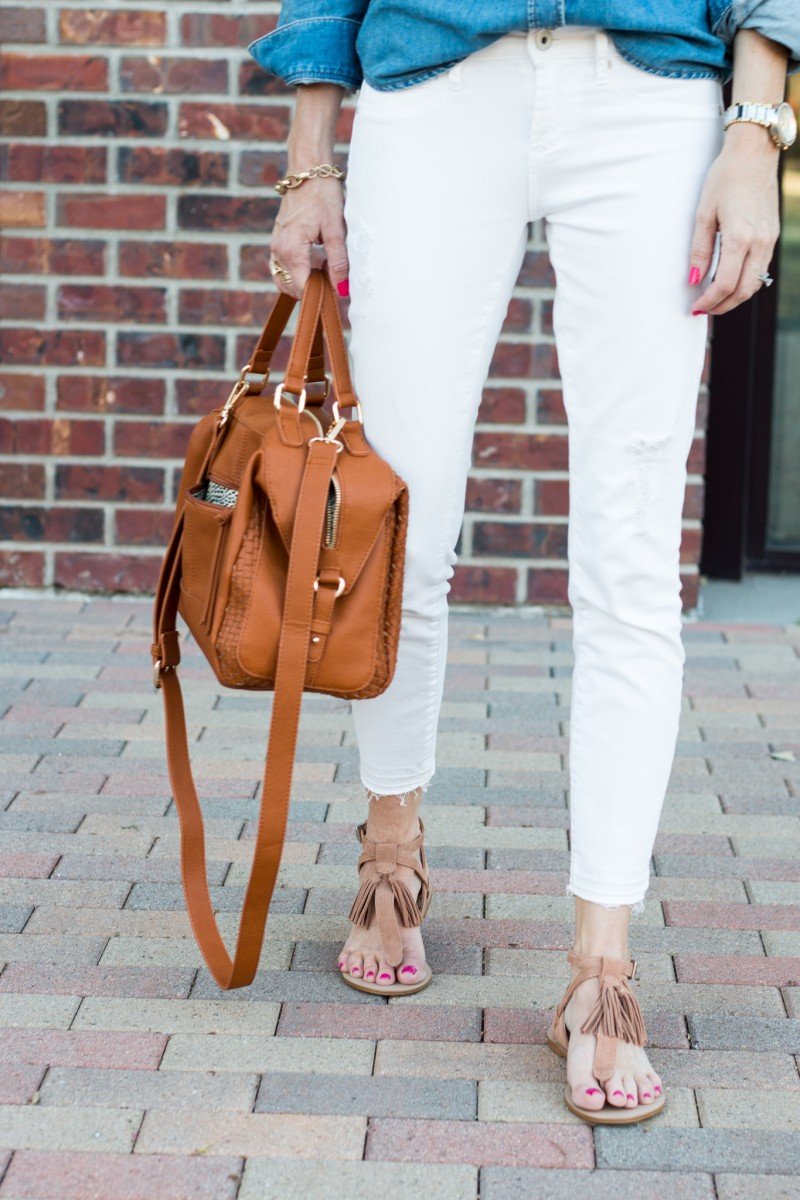 Looking forward to wearing these tassel sandals all summer long. You can see another version of this uniform here where I paired a similar look with a mint Sole Society bag. Here's to keeping mom life comfy and casual but still look as chic as possible. What about you? Do you rely on accessories to pull your look together.
*Thank you to Sole Society for partnering with me on this post. Affiliate links used.