Good morning! Is anyone else's head spinning from such a fast weekend? It might have been the quickest on record in quite some time. We spent quality time with friends and family and finally started our laundry room makeover!!! So excited to give you a sneak peek.
COUPLE TIME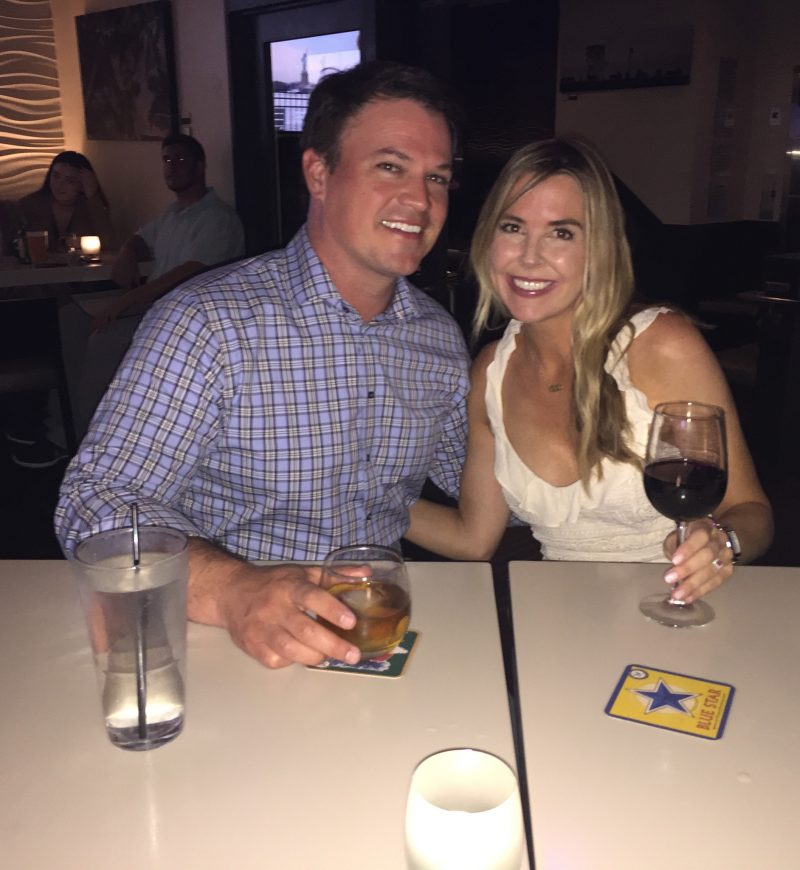 My husband and I snuck in a night out for my birthday and one of the spots we hit up was Sky Loft in Laguna Beach. If you are local it's such great place to listen to live music. We loved every second of listening to Lauren Black. I wore my new little romper and it was perfect for a summer evening out.
HOMEMADE PLAY-DOH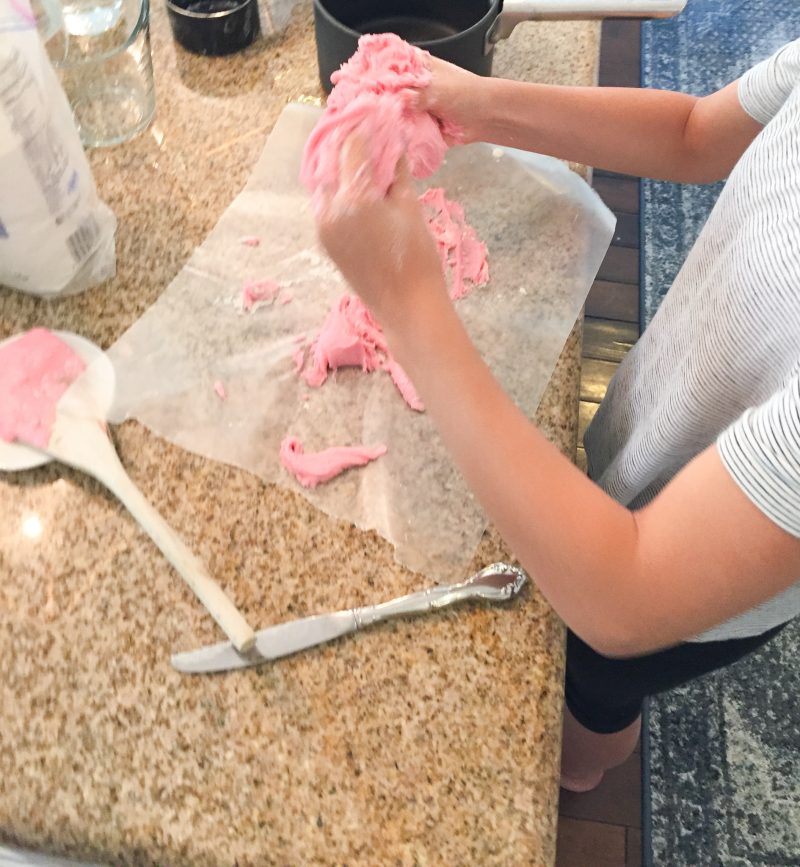 We had some exciting things happening in our laundry room this weekend (shared much of it on Instastories) so we stuck around the house quite a bit. My daughter spent two different days making homemade play-doh. She finally got a recipe to work by adding much more flour than it called for. The first recipe was a complete flop. So my question is, do any of you have a tried and true recipe? We are saying good-bye to slime and hello to play-doh (which I much prefer) so any tips on a recipe that truly works the first time would be lovely. Must say that this little one is persistent.
A LITTLE BIT OF LIFE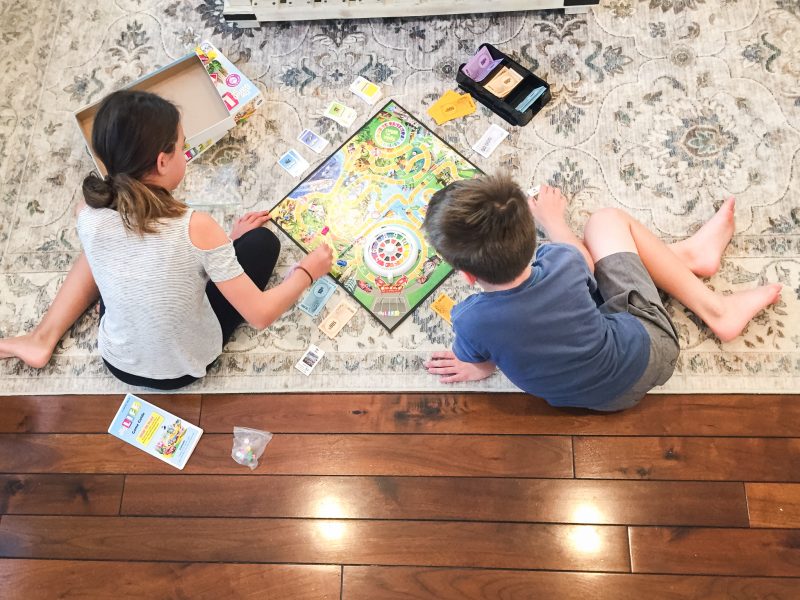 My husband snapped this of these two playing Life. Just good old-fashioned weekend fun. This struck me as this past week marked our one year anniversary of moving into our home and this was the game they played the very first night we had the keys.
EASY DINNER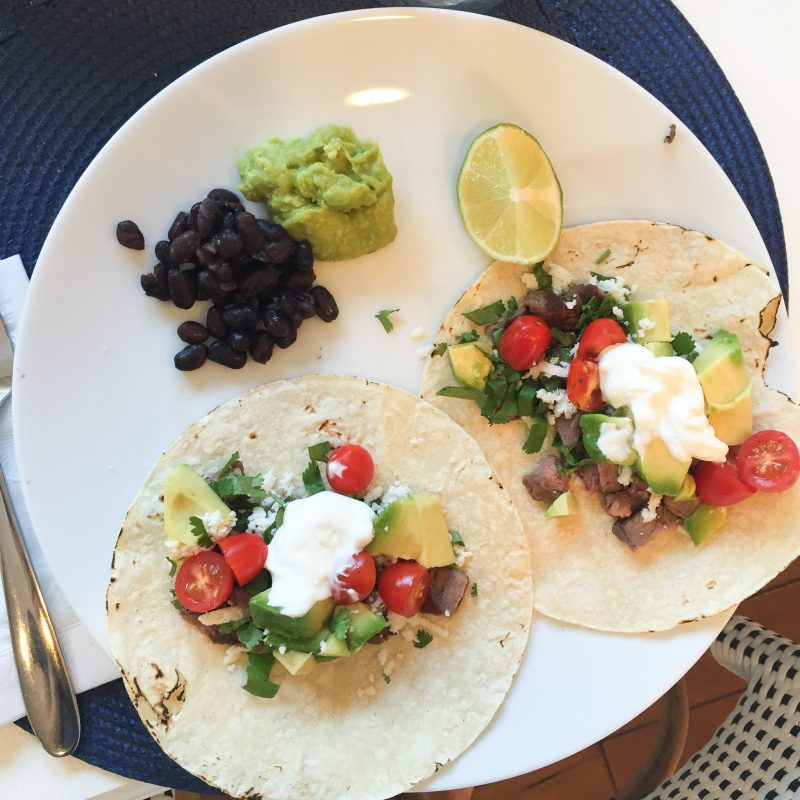 While food photography is not my thing . . . took a quick iPhone photo to show you one of our weekend go-to meals. We have been loving the Carne Asada from Trader Joes. My husband grills it and then we make simple tacos with corn tortillas, cilantro, tomatoes, queso, and lime. We serve with guacamole and black beans and everyone loves. Couldn't be quicker or easier.
SUMMER NIGHTS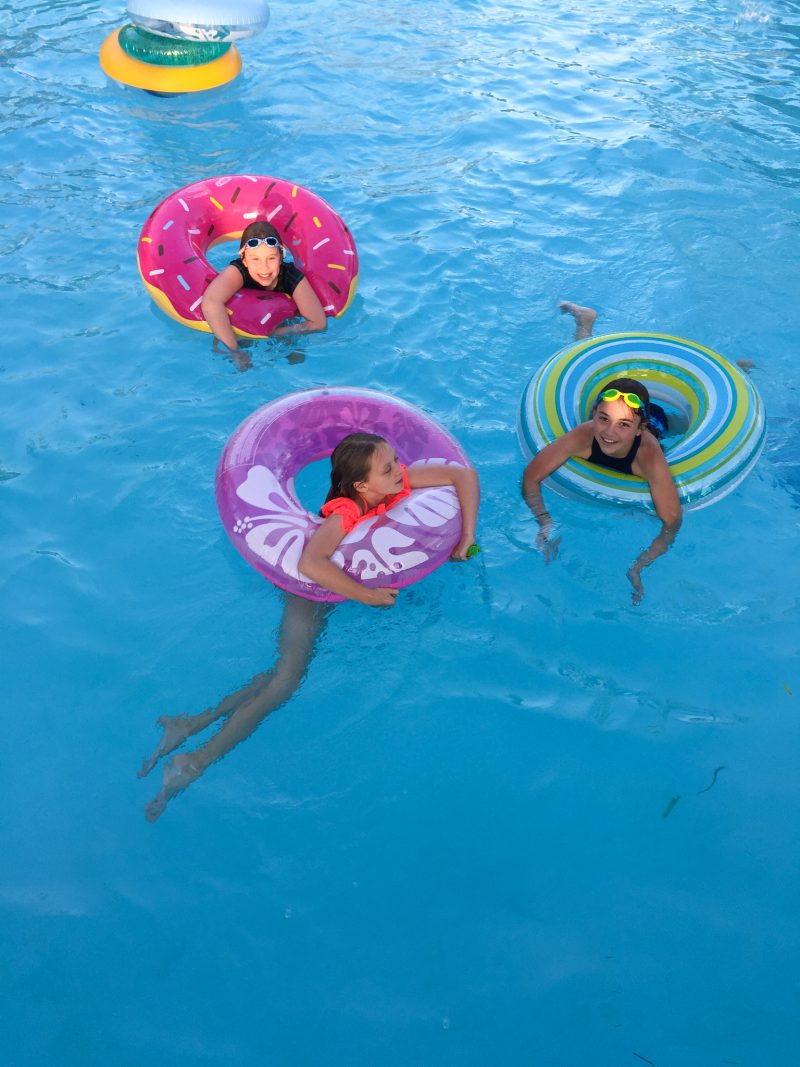 One of my favorite parts of summer is meeting friends and our community pool for a dinner potluck and swimming. The kids swim while the adults catch up. With three families we divide and conquer. We delegate the duties of bringing a salad, fruit or dessert and than just order up some pizzas. No one feels the pressure to entertain and the kids are so happy. Everyone goes home fed and tired. It's a win for all. Oh, and you go home to a clean house. Even better!
TILE LOVE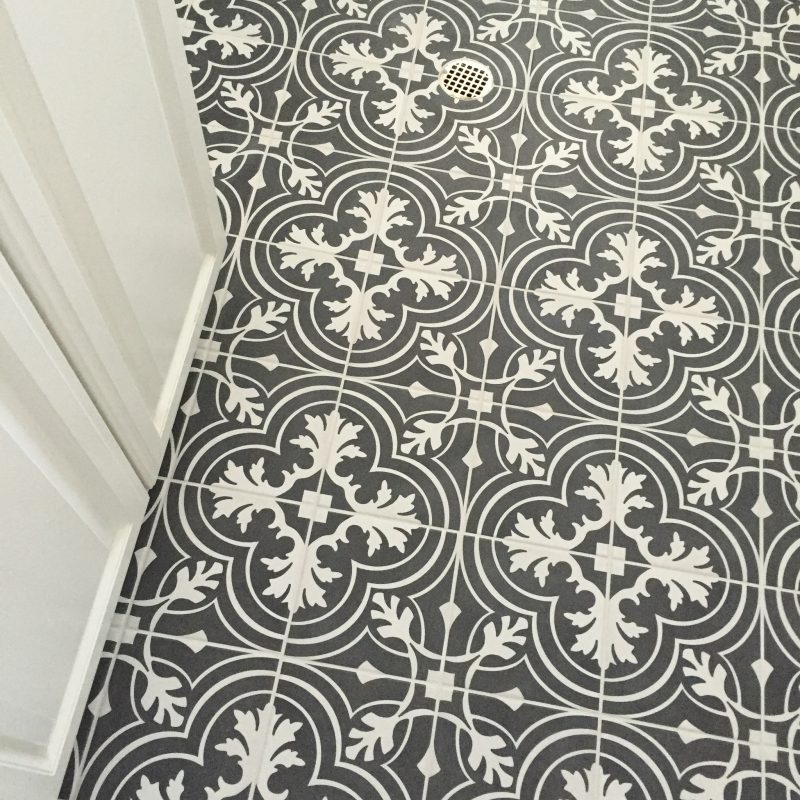 This is what was happening in our home all weekend!!!! So so exciting. This is our laundry room and the tile turned out so well. I may or may not just stand at the door and stare. If you are local and need a fantastic tile guy, let me know. My husband is installing the baseboards this morning so we can get the laundry machine up and running again. You can see my plan in this post. 
BACK IN STOCK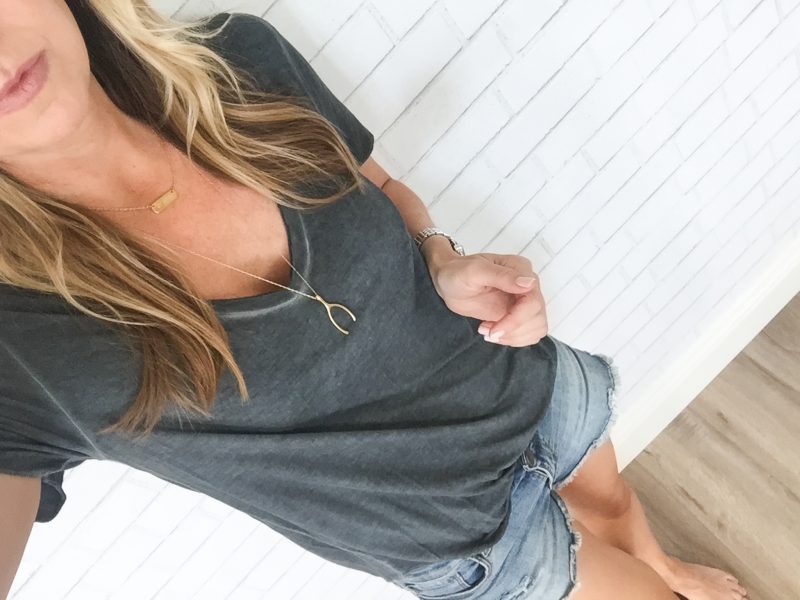 Just a heads up that this gray t-shirt and jean cut-offs are both back in stock in almost every size. My summer uniform. And if you're looking for a great pair of white summer pants, these received wonderful reviews and are now marked down.
We wrapped the weekend by hosting friends last night and it was such a nice cap on the weekend.
So wish us luck as we continue making progress on the laundry room. I am debating whether or not to paint the cabinets. Hoping the decision hits me soon. What do you have on the agenda today? Whether you're at work or working at home with the kiddos, I wish you a great beginning to the week. Let's get this done, ladies.