Monday! Let's do this. It's our last week of summer and I seriously can't believe it. It absolutely flew. With our children's ages, it really was a smooth summer. They are so much more self-sufficient and independent so I didn't find myself feeling as tapped as I have in past summers. Having said that, we are all craving some sort of routine so we welcome that with open arms. Just hope I feel the same way when the homework and sports schedules kick in. Turning to our Monday Morning Wrap-Up, it was a fantastic weekend that included a bucket list item.
One of the concerts on my bucket list has been Ed Sheeran. I absolutely love his music and think he is incredibly talented. Anytime I see him interviewed I love him even more. He just seems so down to Earth and enjoying his life doing what he loves. My husband surprised me with tickets this past weekend and we headed to LA to see him live. SO GOOD. I honestly didn't want it to end. Such a great venue. We stayed over night so we wouldn't have to make the drive back after the concert. The JW Marriott is just across the street from the Staples Center so it was so convenient.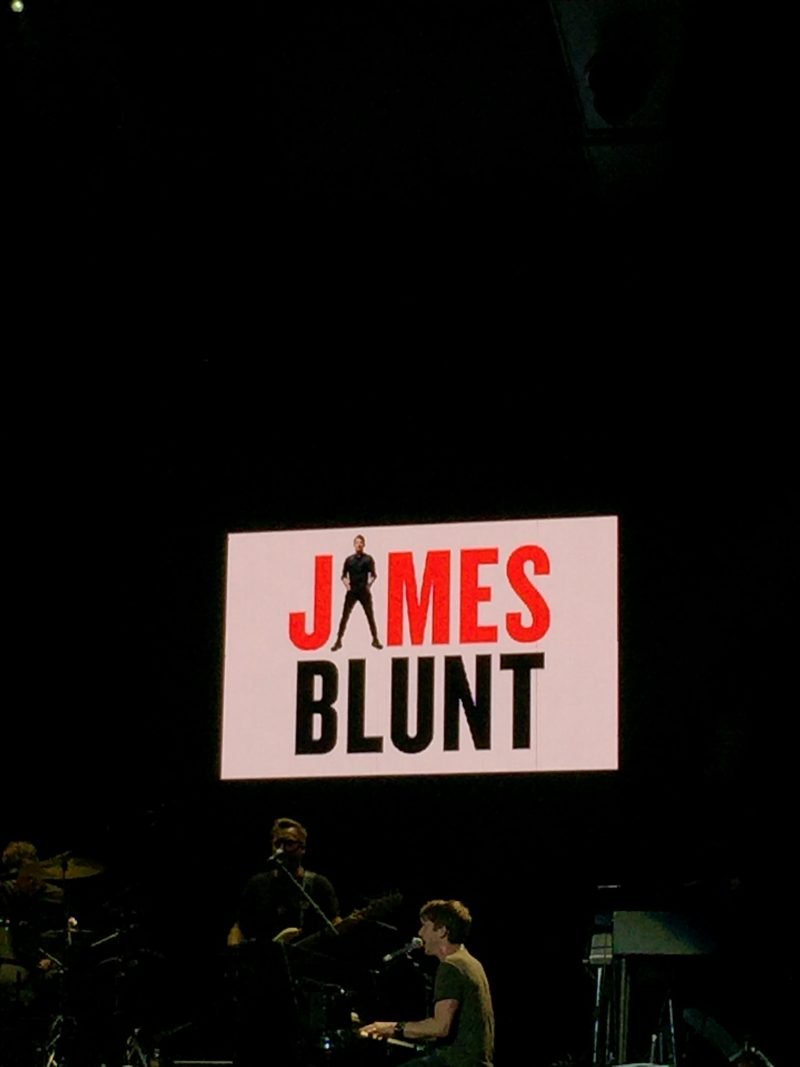 James Blunt opened the show and this was pretty epic for us. When I was on bedrest with our daughter (from week 24-36) my husband and I listened to James Blunt over and over. You know how music triggers memories, it all came flooding back when we heard him play. He is a fantastic performer. Ed Sheeran and James Blunt . . . such a good pairing.
I keep listening to videos we took and want to be transported back to the concert. If you are a fan and Ed is coming your way, I highly recommend. It really was an amazing concert.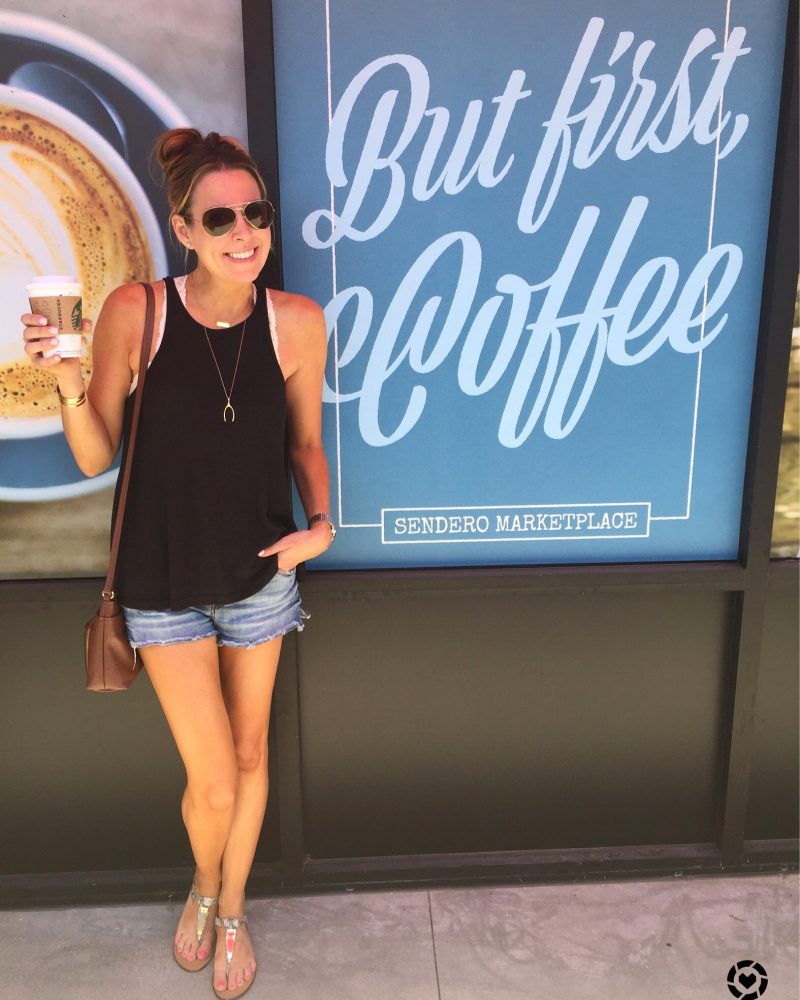 shorts | tank | bralette | sandals | bracelets | necklace | handbag | sunglasses
No question we were wiped out the next day. We stayed up way too late and headed home quite early so coffee was a must. Lots of it.  This is still one of my all time favorite tanks. I have it three colors. The cut is so flattering and the $20 price tag is perfect.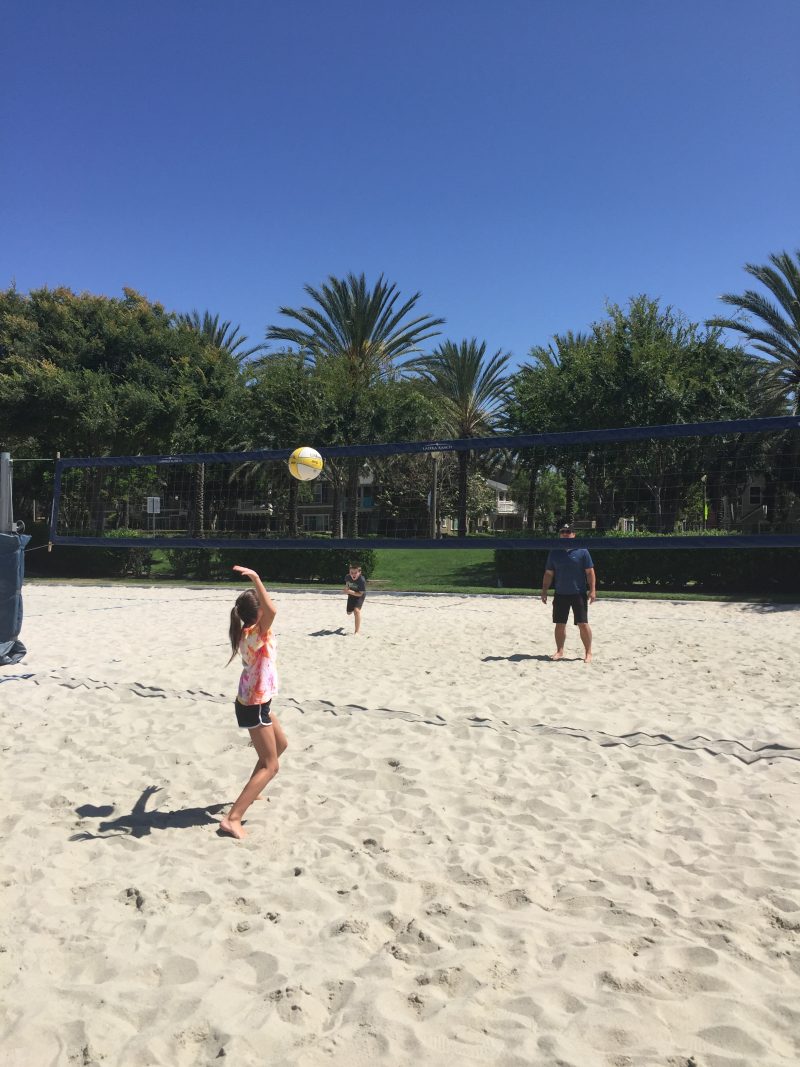 After coffee and breakfast we headed out to the sand courts for a little bit of volleyball.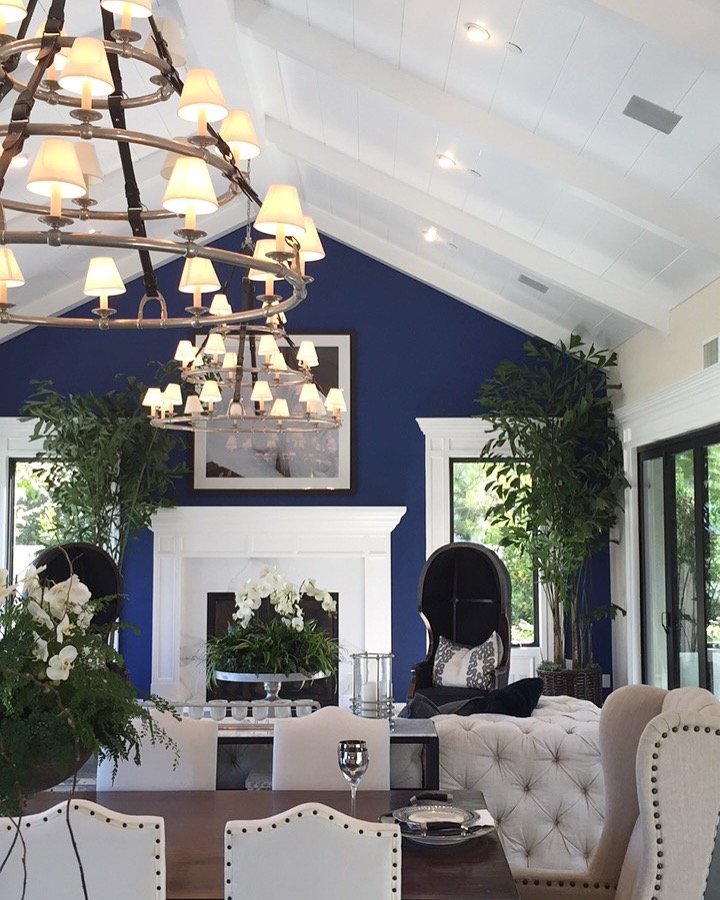 Then we hit up another model home in the area. Most of the homes are sold and only one model was open but it did not disappoint. I was speechless walking around. So gorgeous. You can see more on my Instastories right now and I plan to do a full blog post soon so stay tuned. So much goodness.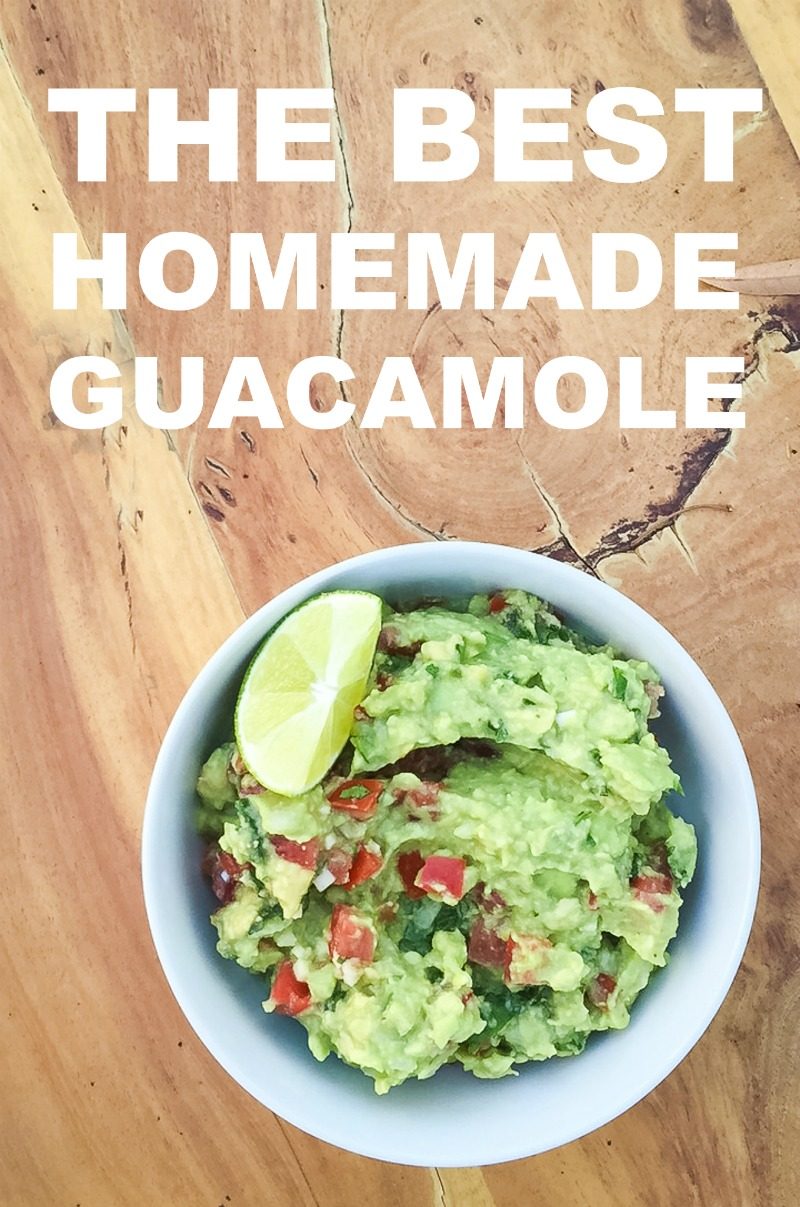 Lastly, I made some of our favorite guacamole last night to serve atop our tilapia. So good, my friends. I posted the recipe here so you can try it for yourself. Just be prepared. It disappears really quickly!
Feeling like this week is going to fly by too quickly. Hanging on to these last few days of summer. Of course my children never ever sleep in but now that it's the last week of summer they slept until 8:00. What?! Just in time to have to set their alarms again next week. Where was this sleeping-in business at the onset of summer?!
Make it a great Monday, friends. I have some fun posts coming up this week and can't wait to share.