Good morning!!!! Are you motivated this Monday or dragging your feet? I am the later. Holy cow. We had a non-stop few days since Thursday night. Every night was a late one and we packed a week's worth of events into a couple of days. Needless to say the coffee is flowing and I am not exactly checking things off the list just yet. Here is our Monday Morning Wrap-Up.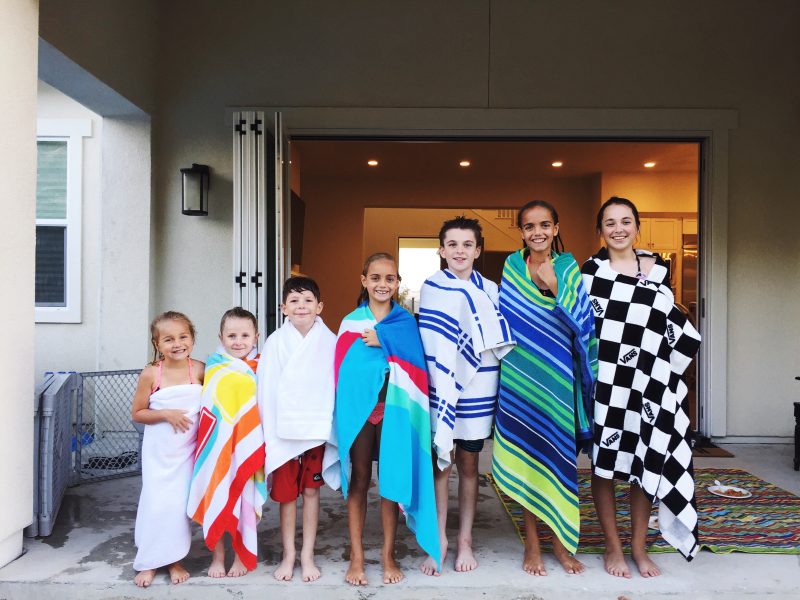 This crew melts my heart. They have grown up together since they were babies. We all lived on the same street for years but life lead us to different homes in the last year. And now one of our favorite families is heading to Texas. We all gathered together for a send off party and one last photo. Love these children as my own.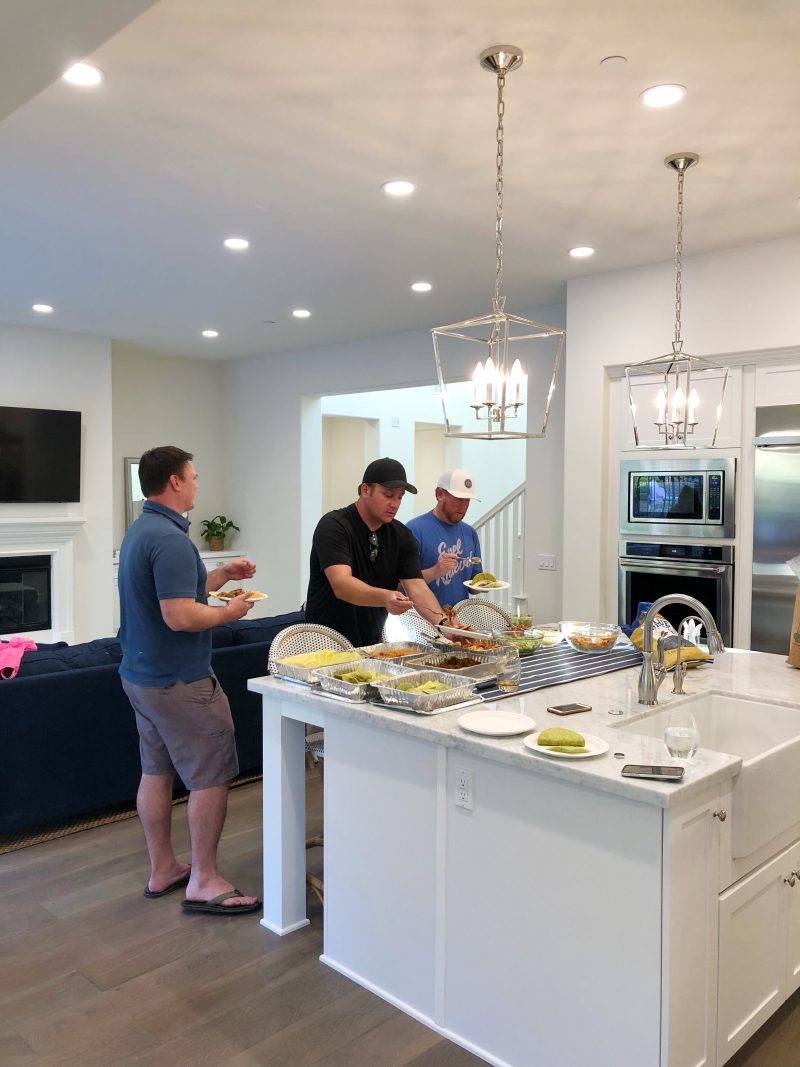 And so much fun to be in my friend Meghan's new home. It's absolutely beautiful. They have beautiful marble counter tops and she throws this cover  down when she entertains. Though this was really clever and smart!
STUCK ON SATURDAY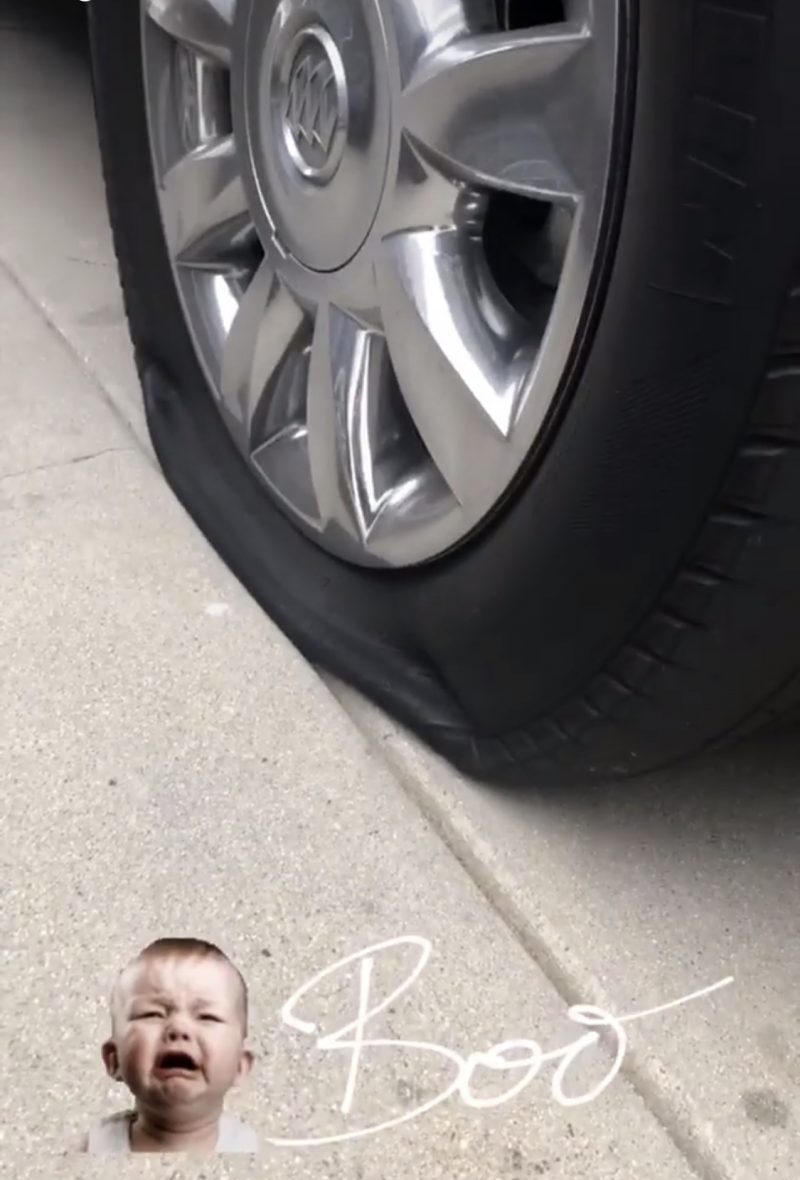 Saturday morning found us waking up to this. Ummmm. We were due for four new tires anyway (unfortunately) but trying to get everyone where they needed to be was a challenge. While we were shuffling to and from sports events, our bedroom was being painted!!! It took two guys one day to paint two coats in our master bedroom and bathroom. It would have taken me a week. Best money I have spent in a very long time.
CUTEST JAMMIES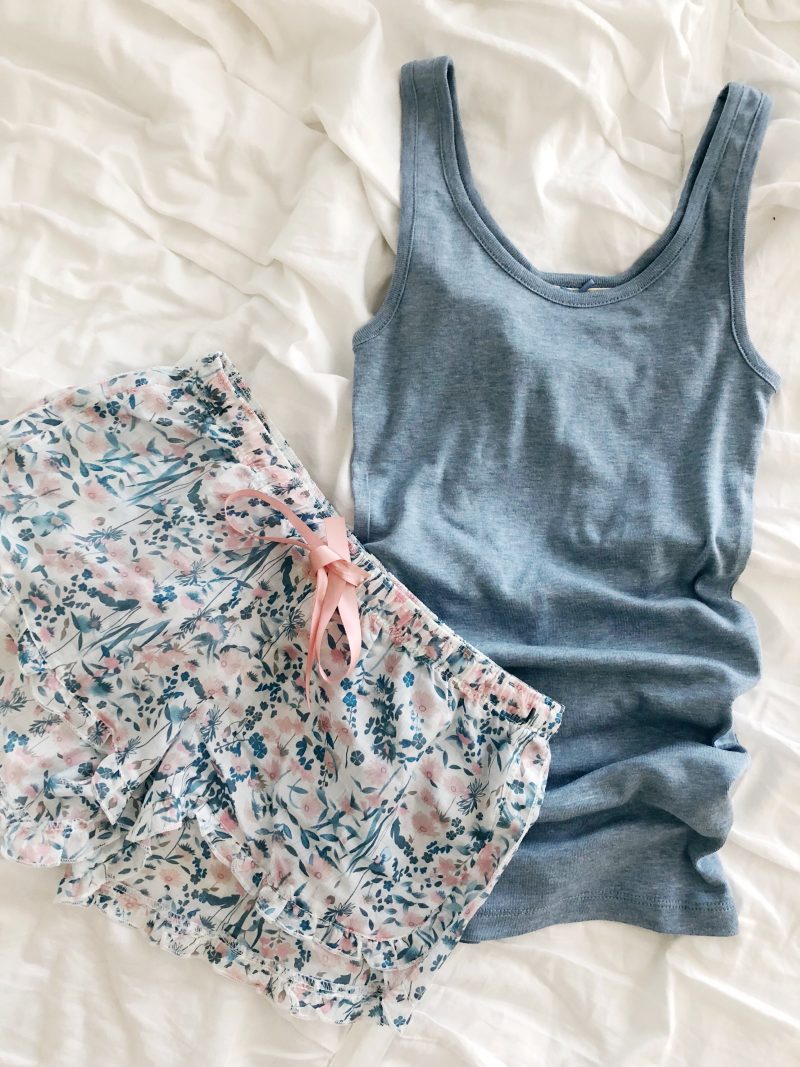 Received these from a dear friend for my birthday and LOVE. They are so so sweet. And comfy. My exact color isn't online yet but I found another beautiful pair. Love the lace detail.
CREAMY WHITE WALLS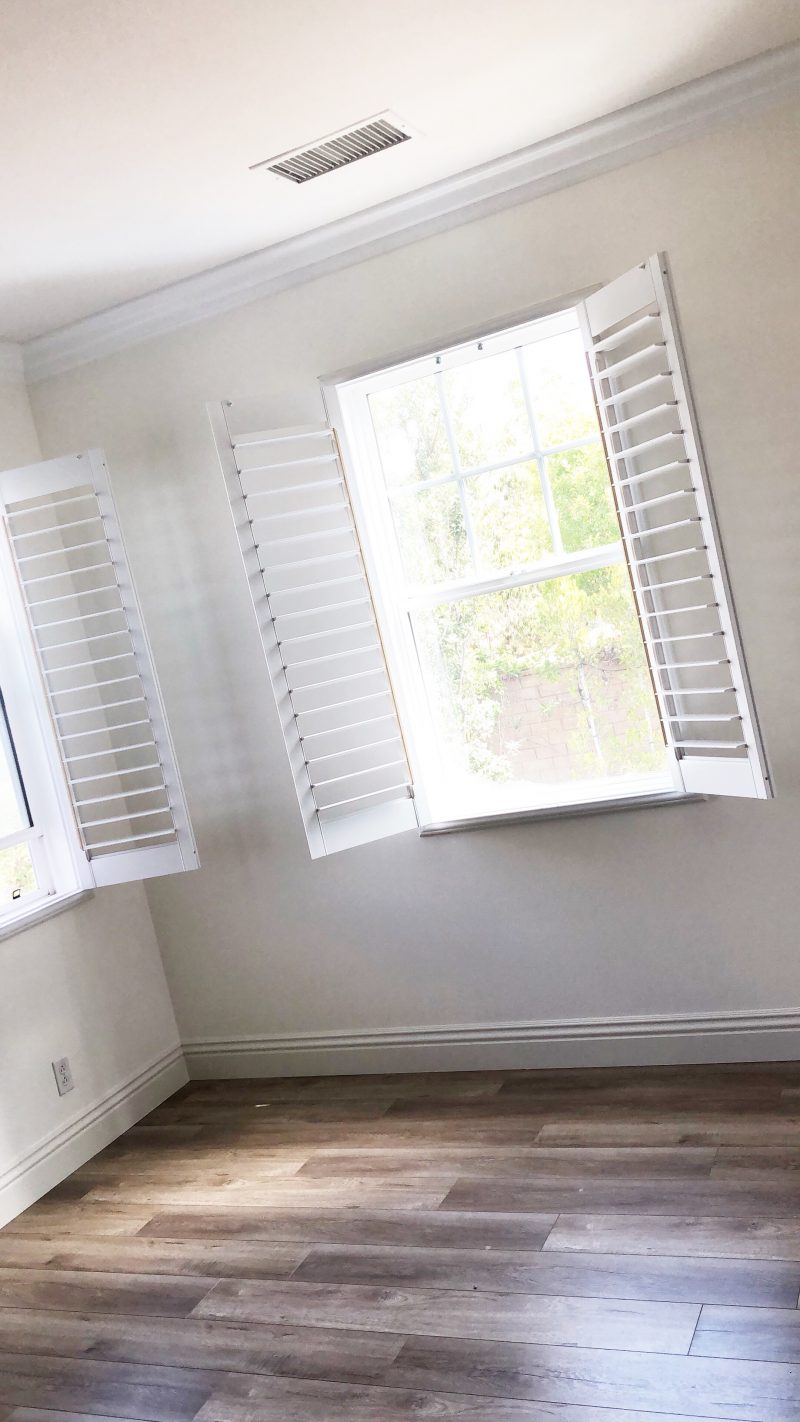 Here are our fresh new walls. I am smitten. It's always a leap of faith but we are thrilled with the color. I went with Clear Moon by Behr. After testing one million white colors I went with the white I used in our previous home. It was a wonderful warm white I used for both children's spaces. It has a cream undertone so it's so warm and inviting. And this room gets a ton of natural light so it really is bright and cheery. Now that the walls are painted, we can move ahead with the design plan. 
My dear friend, Allison, sent these gorgeous flowers for my birthday. Such pretty colors. I posted this on Instagram and received so many questions about this piece of furniture. It's in our dining room and is a cream color. Although there are a few small spots that are distressed, I would not call it distressed overall. It is one of my favorite pieces and provides so much storage for items I use when I entertain. Highly recommend. The frames can be found here. 
INSPIRATION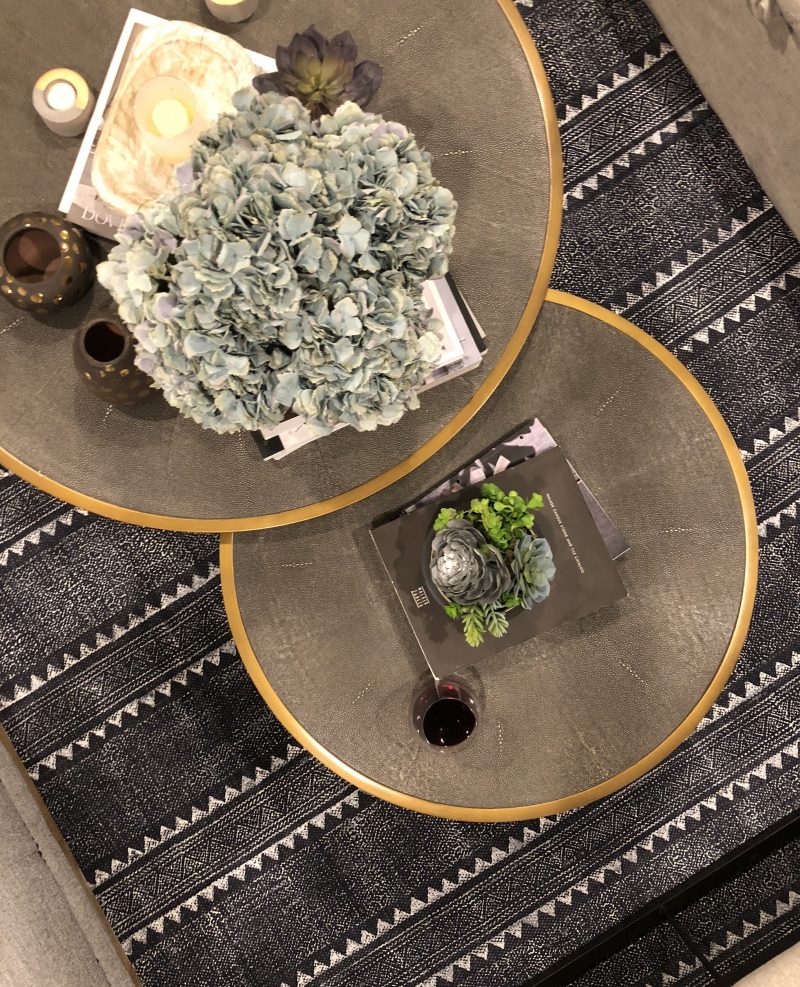 Be still my heart on this entire scene. When your friend is a designer you just want to sit and stare at her spaces. These nesting tables had me at hello. They are just gorgeous. If you are local, Steph can be found at SFOR Designs.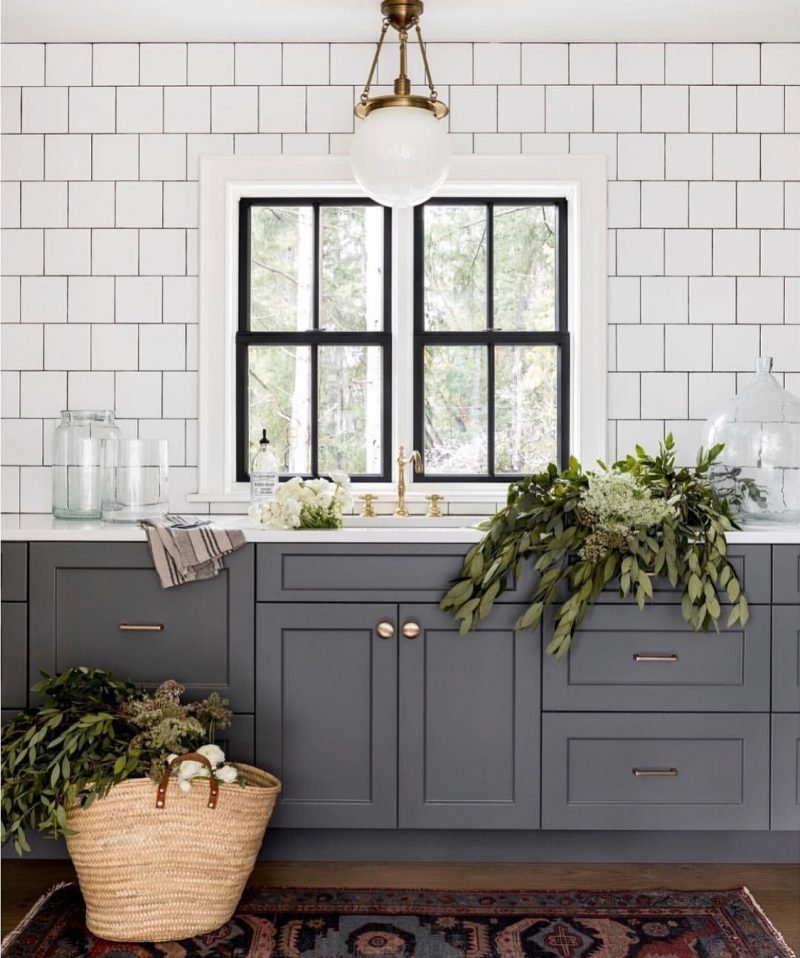 Speaking of inspiration, this stopped me in my tracks. I love everything about this. The tile, the light, the paint color, the rug  . . . those greens. It all works so beautifully together. Marianne is insanely talented. I am currently styling our butler's pantry and this is giving me all the feels.
PURE DEDICATION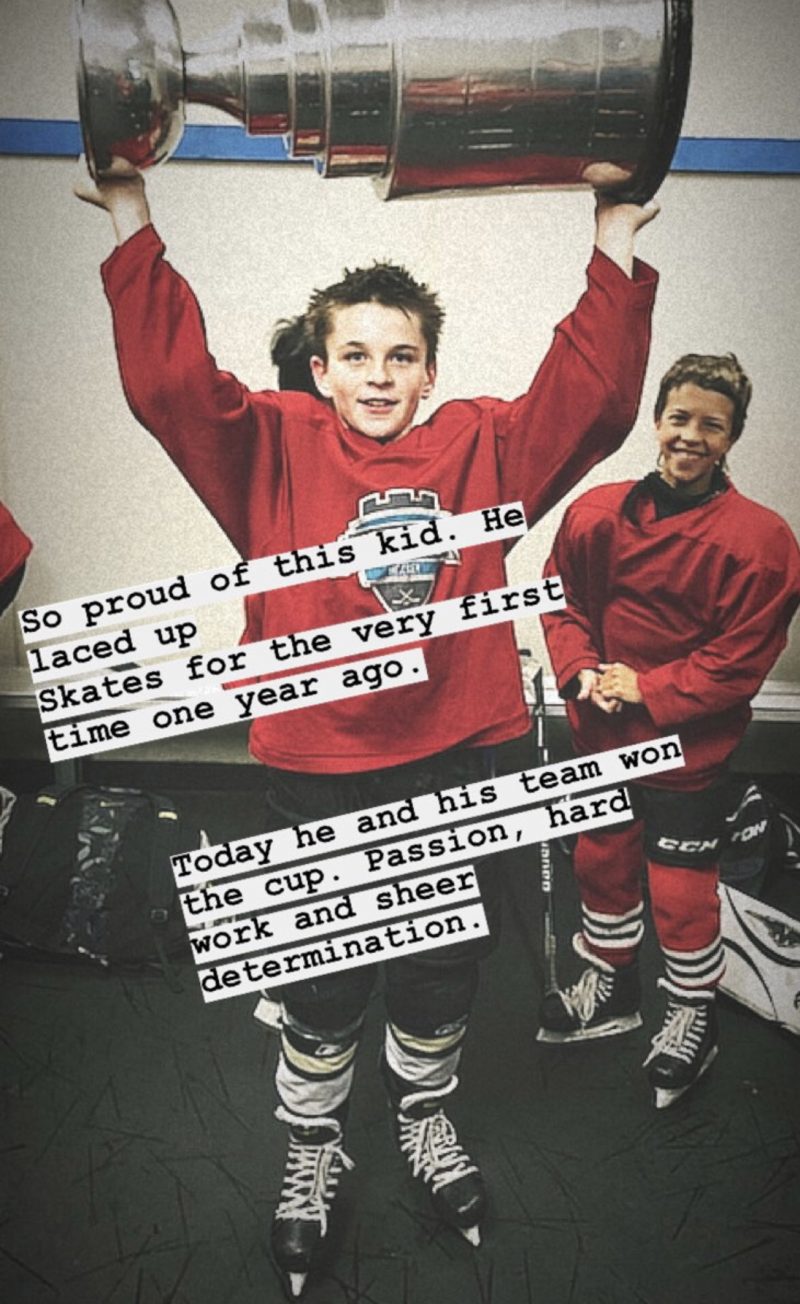 Last but certainly not least, the kid that inspires me every day. I have never seen a young person work so hard. He learned to skate just one year ago and is so passionate about hockey that he pushed himself to achieve every goal he set. No matter what this child decides to do, I know his work ethic will see him succeed. Congrats to this team. They all learned so much and played their hearts out.
I would rather stay and chat with all of you a bit longer than go tackle my to-do list. Ha! Anyone else feel the same way? Hope you have a good one. See you back here tomorrow.