Let's do this, Monday!! We are about to have another heat wave so I am trying to sneak in a workout before it gets really warm. How was your weekend? I don't know about you, but once summer starts to wind down I panic a bit and try to sneak in as much outdoor time as possible. I also kick into purge mode and try to get things organized before school starts. I am currently working on a post on how we do just that so stay tuned. Here is a bit of what we have been up to with our Monday Morning Wrap-Up.
SISTER TIME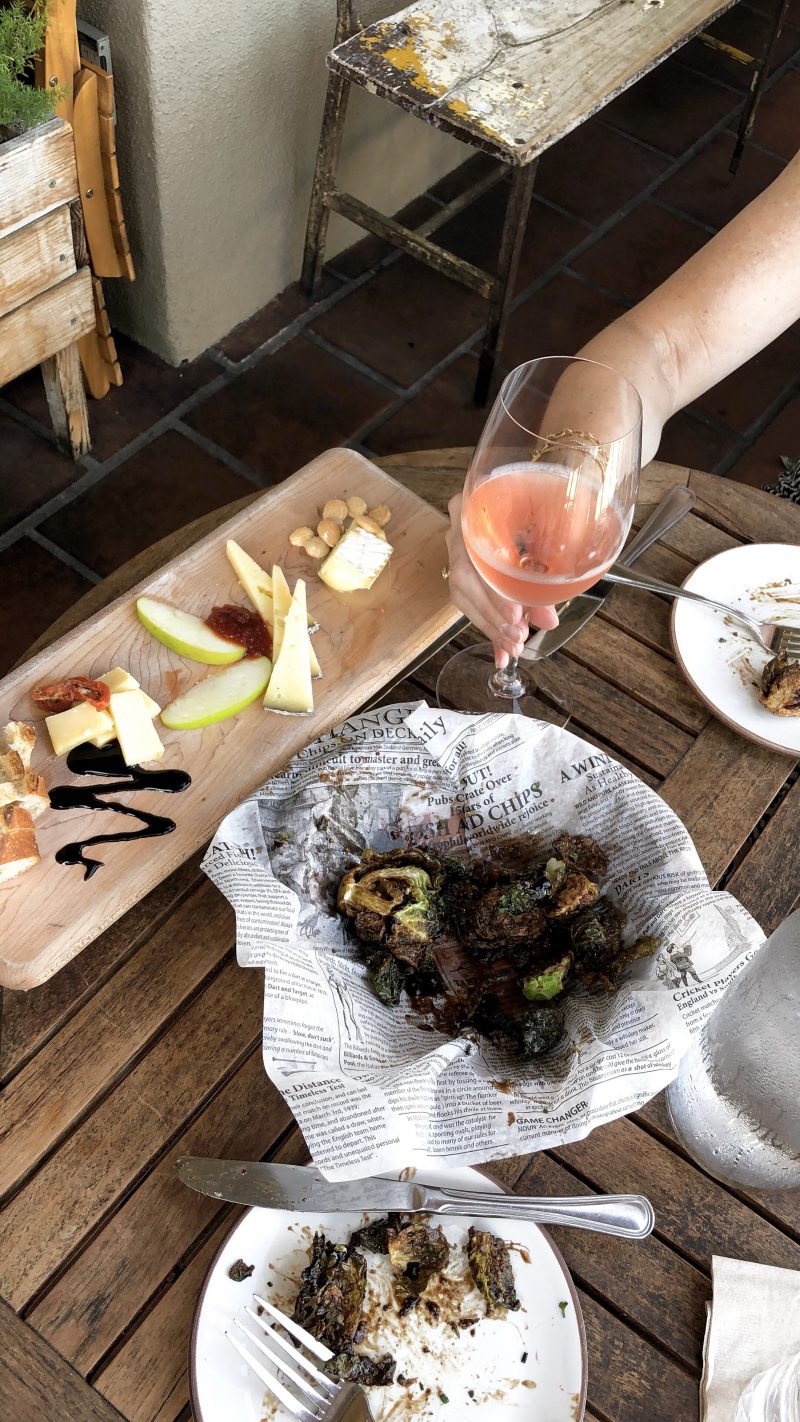 On Thursday my sister and I met up in San Clemente. We were planning to just grab a cocktail for happy hour and make it an early night. But one hour turned into four and before we knew it the sun was setting. I don't know what I would do without her. Ever since my dad passed away we have been so busy with to-do lists handling things. It was a breath of fresh air to just sit and be able to catch up on other things in our lives. So very grateful for evenings like this.
HOME BODIES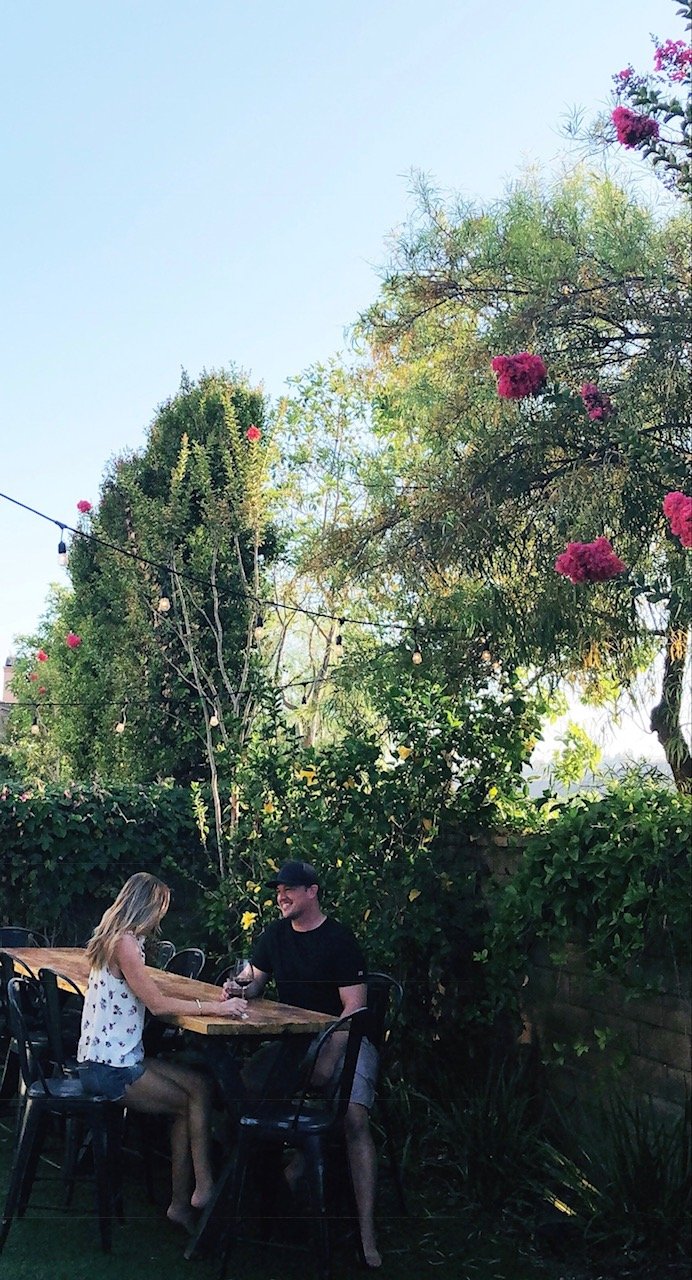 Friday night found us staying home.  We had intended to hit the beach but everyone seemed a bit cranky so we opted for an easy dinner and game night with the kids. This is one of my favorite spots to chill and catch up while he tends to the BBQ.
Nothing fancy here folks. We recently bought a tray for veggies that sits directly on the BBQ so we literally cook everything outdoors. When it's so warm out it's nice not to heat up our home with the oven.
GREAT FIND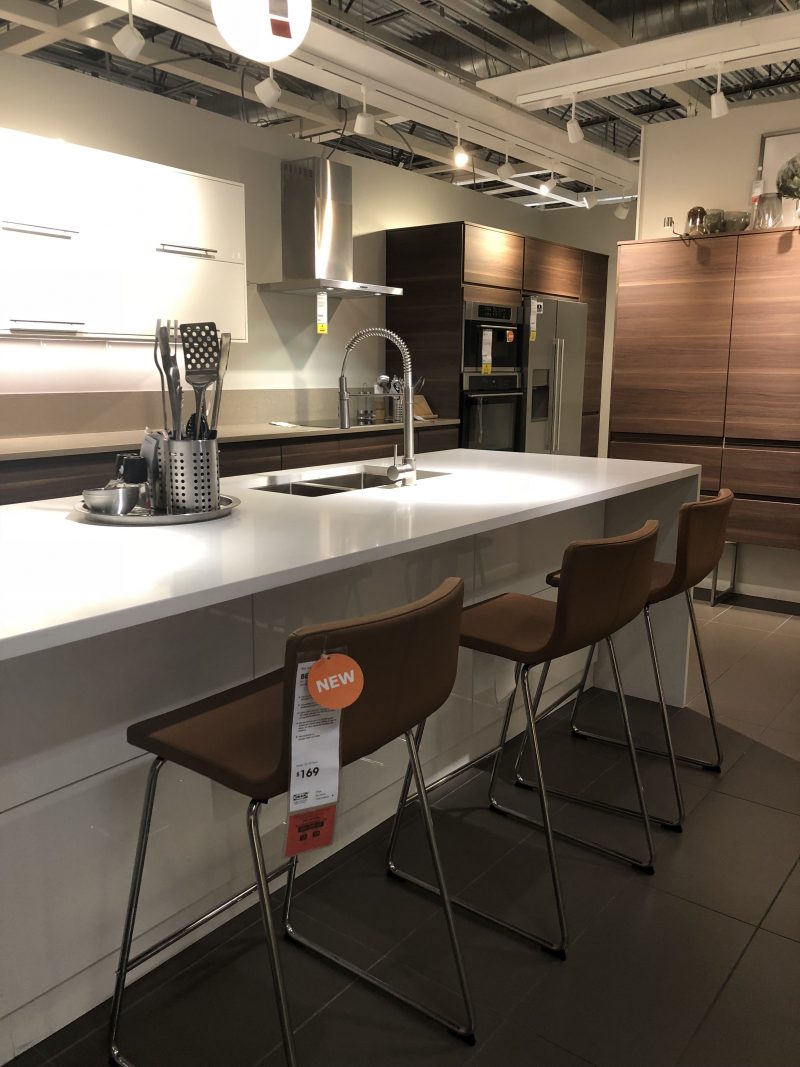 Saturday morning found us installing some new lights and purging closets. We all happened to be in super productive mood (even the kids) so we took full advantage. Listen, it rarely happens so when it does we make the most of it. My daughter has turned over a new leaf and wants her room to be organized and well styled. She no longer "collects" anything and everything and it's been fun watching her own style emerge. We decided to take a family trip to Ikea for a couple of drawer organizers.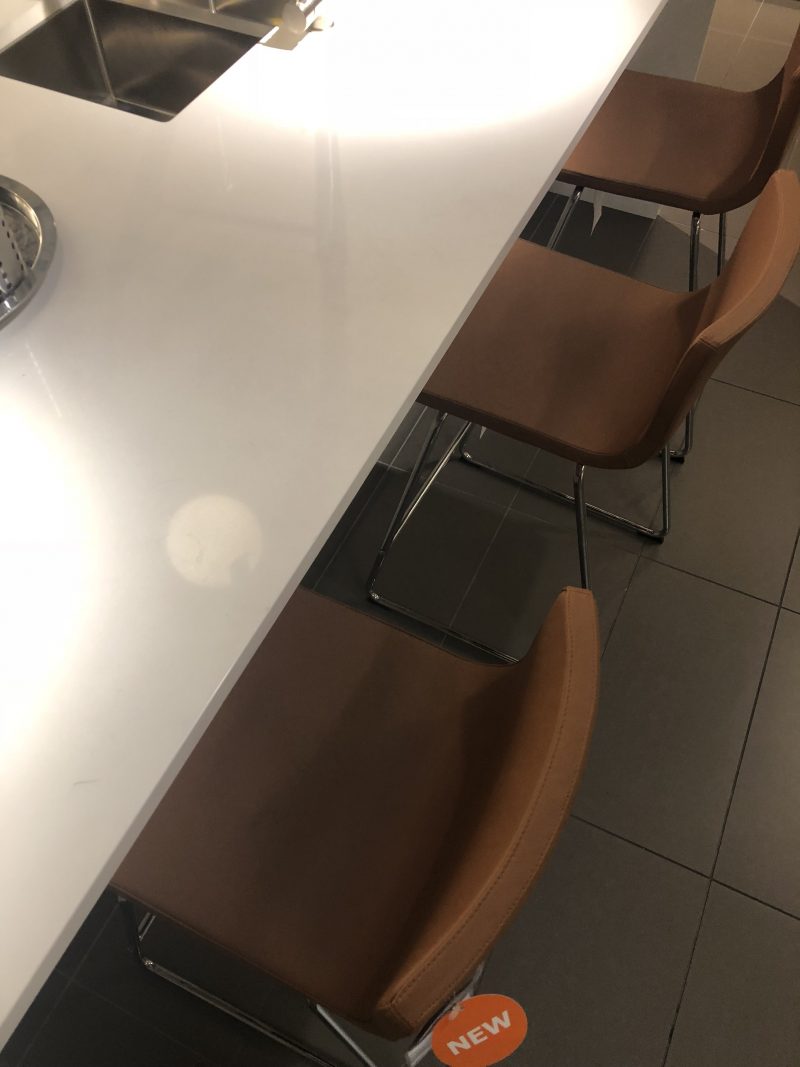 But at the last-minute, no one in my family wanted to go so it was a solo walk around the never-ending maze! I have to admit it was kind of nice but only a crazy person  ventures to Ikea on a Saturday when they don't really need to. Have you ever noticed the carts don't ever want to turn. It's a full on work out getting those babies to wind around the crowds. Anyhoo, these barstools caught my eye. The base is a bit too modern for our kitchen but I LOVE them. They are very comfy and a really pretty color in case you are in the market. I was super proud of myself because I only came home with my drawer organizers. It takes major restraint not to "need" ten other things from this place.
HOME DECOR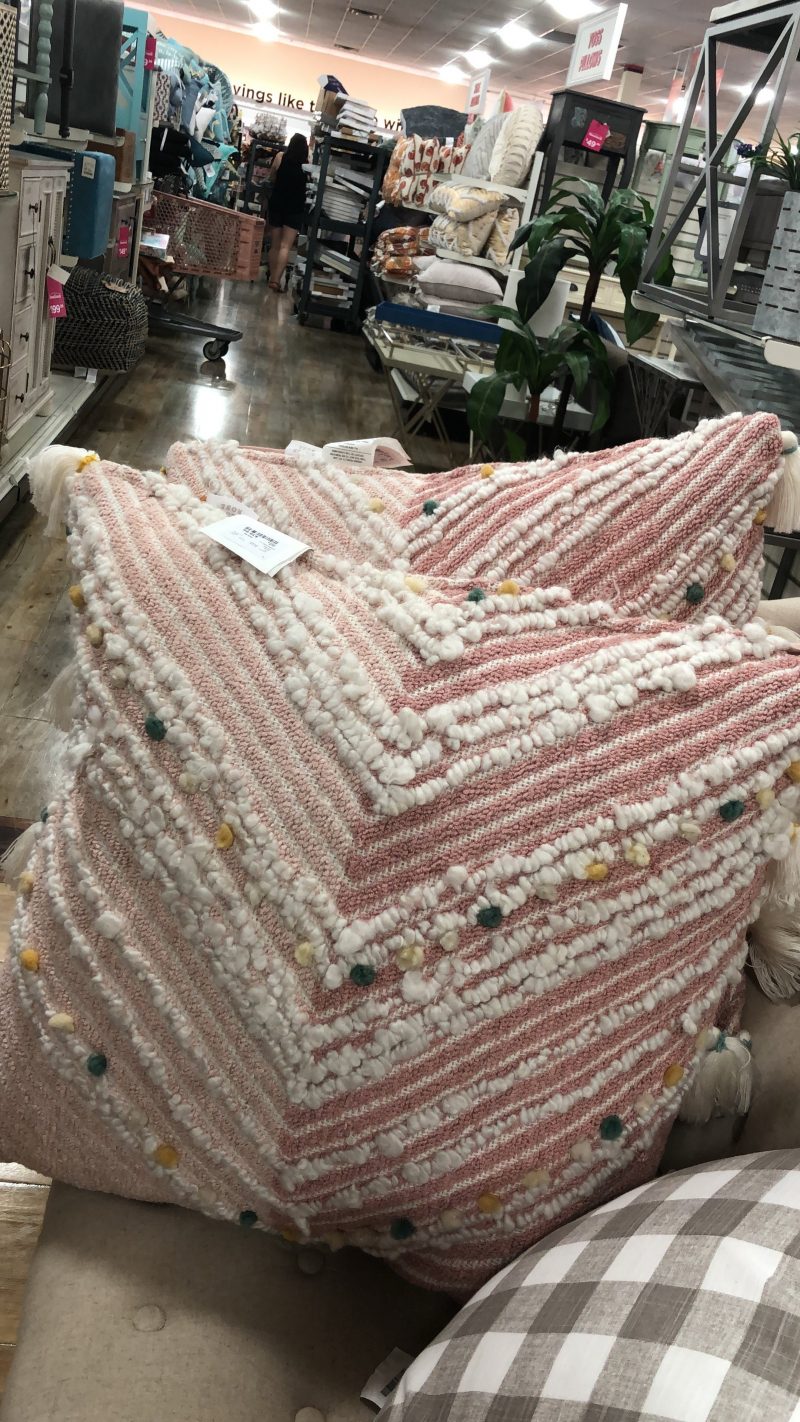 It had been months since I wandered around HomeGoods. I realize every store is different but if you have one nearby you may want to pop in. I was so impressed with the inventory and many of the stores carry the same items.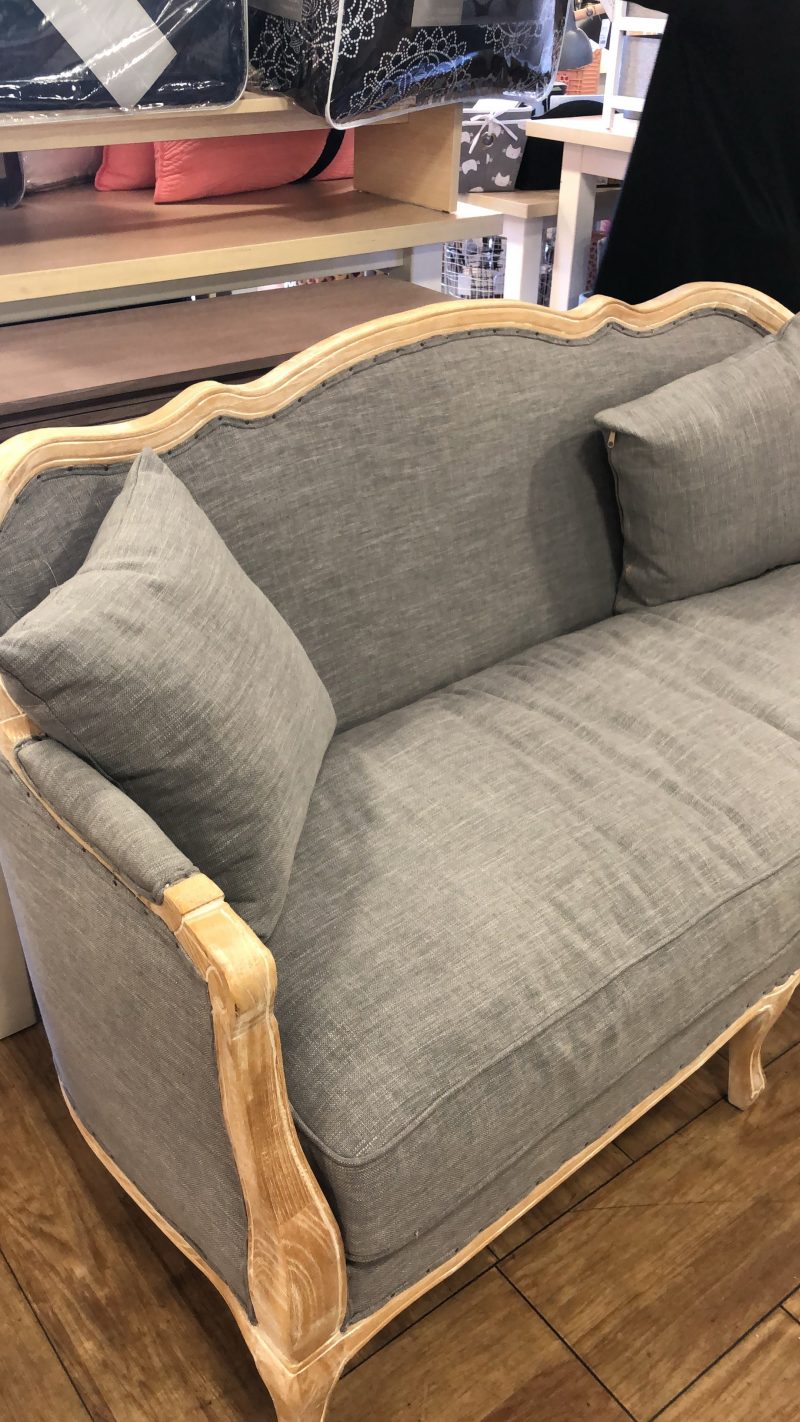 So pretty! I was wishing I had a spot for this. Unfortunately, I came home empty-handed but I was so impressed with the furniture right now. I am currently looking for artwork for the sitting area in our master bedroom. 
EVENINGS AT THE BEACH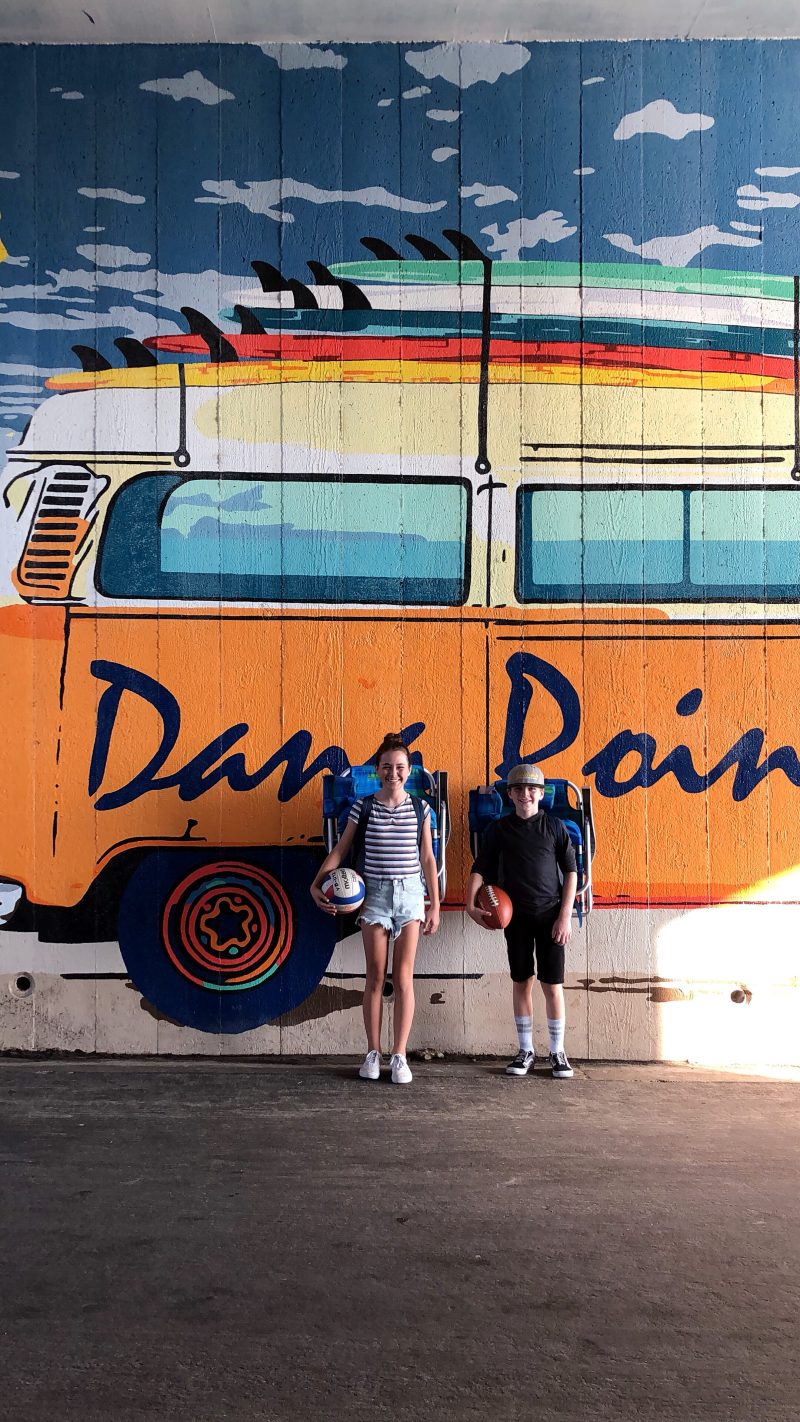 After working hard in the house most of Saturday, we headed to the beach. Dana Point is just down the road from us and the beach where I spent so much of my childhood. We have hit that phase where it's so much easier to pick up and go because these kiddos can carry their own gear. If you still have young ones, I know how hard it is to do outing like this. Albeit fun, much more tiring when the kids are younger. One day they will carry it all so hang in there.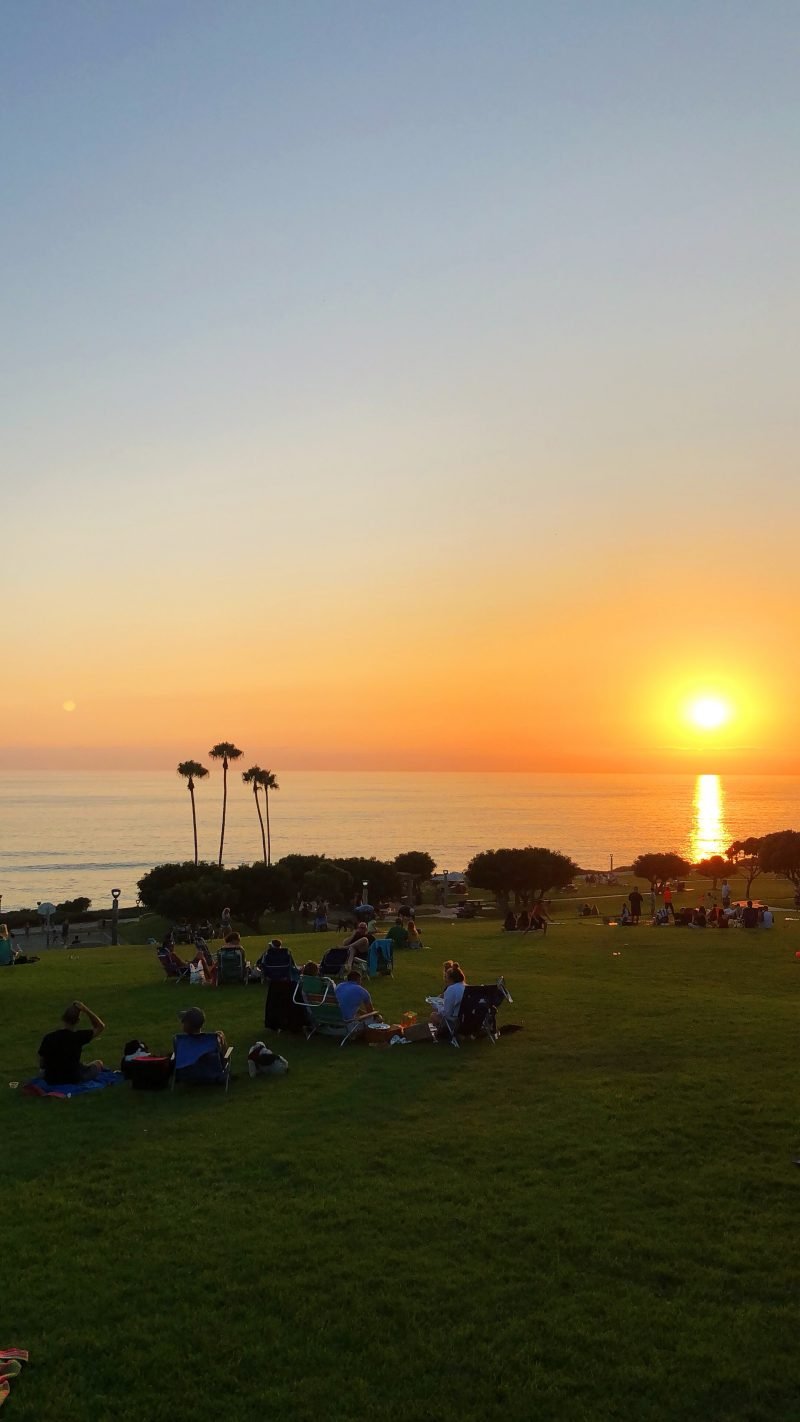 Trying to slow down more and take in this time we have. Life can change on a dime so it's been really important for us to spend time with our tribe and appreciate the beauty around us. After eating a picnic dinner, old school games of 20 questions and a sunset were all we needed. Nothing beats free entertainment, too.
GETTING CREATIVE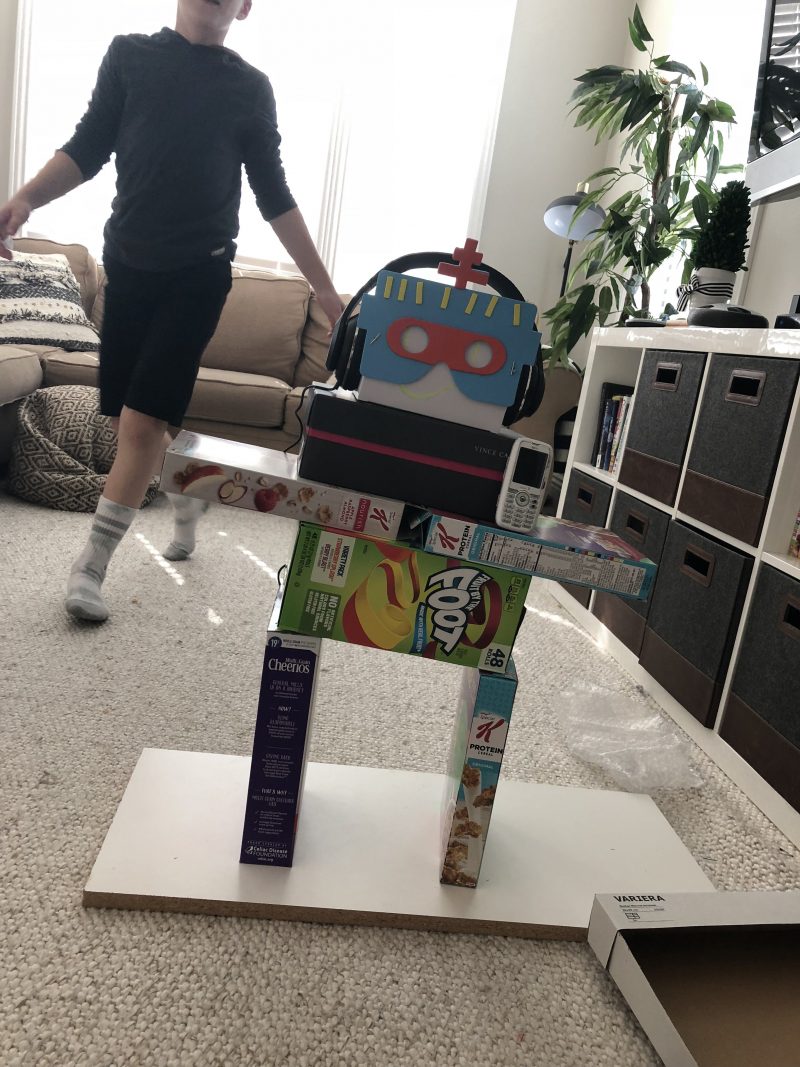 This cracked me up so much I had to share. We've been keeping the TV off which is forcing the kids to be more creative. Before I knew it, the recycle bin was raided and my son was building a robot. The headphones are my favorite.
SUSHI LOVE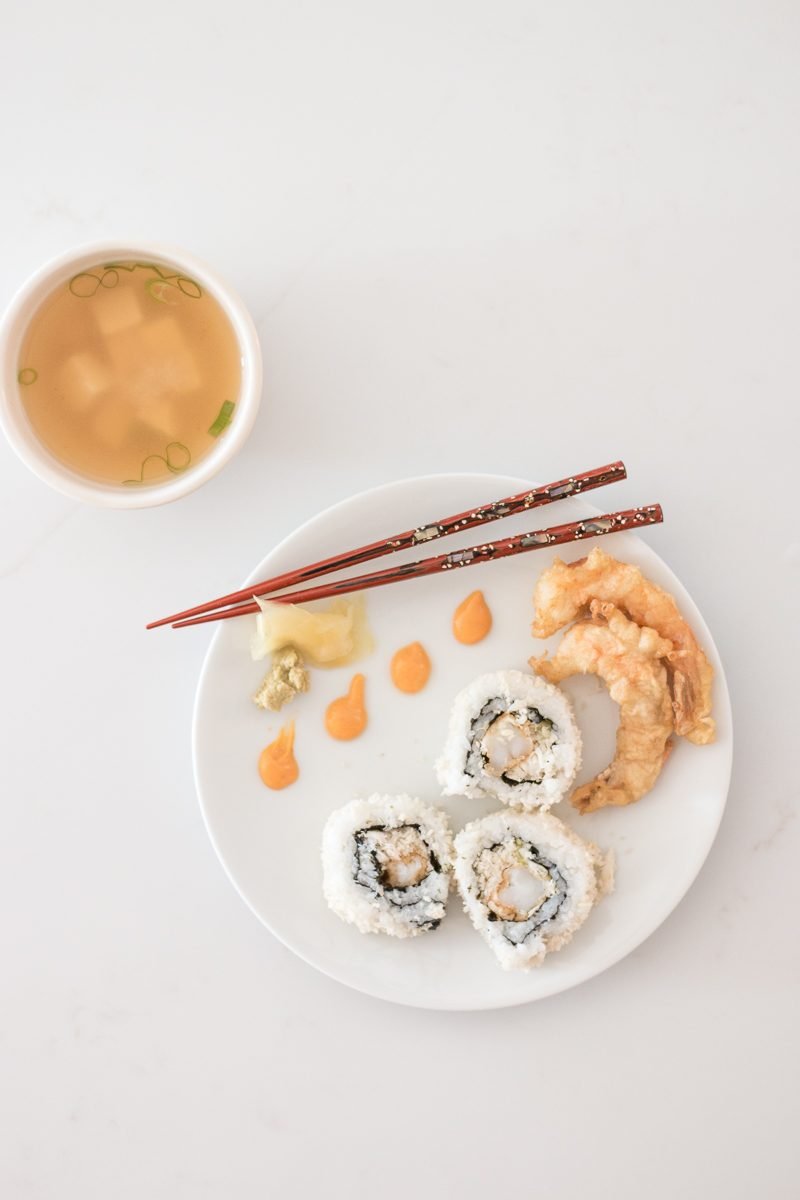 We wrapped up the weekend with sushi. My husband and the kids decided they wanted to make it and I couldn't believe how well it turned out. Great learning process for all and a fun way to hang out. It was cute to hear them talk about what they would do differently next time. Do any of you ever make your own? If so we need to know what kind of rice vinegar you use. Ours seemed to have too strong of a flavor. Welcoming any advice.
What does Monday look like for you? We have a few things to accomplish around the house and then we plan to spend time with some dear friends today. All to aware that the unrelenting schedule will kick in two weeks from now. Of course I will also be snuggled up on the sofa to watch the finale of The Bachelorette tonight. Every season I say I'm over it and then I get sucked in!  Bring on "the most dramatic rose ceremony yet!"