Good morning, friends. How are you feeling today? A few deep breaths are probably in order. I continue to be dedicated to the one day at a time mantra to keep things as calm and sane as possible. Can't say we had a super exciting weekend, but here is a peek into what we have been up to lately.
TRUTH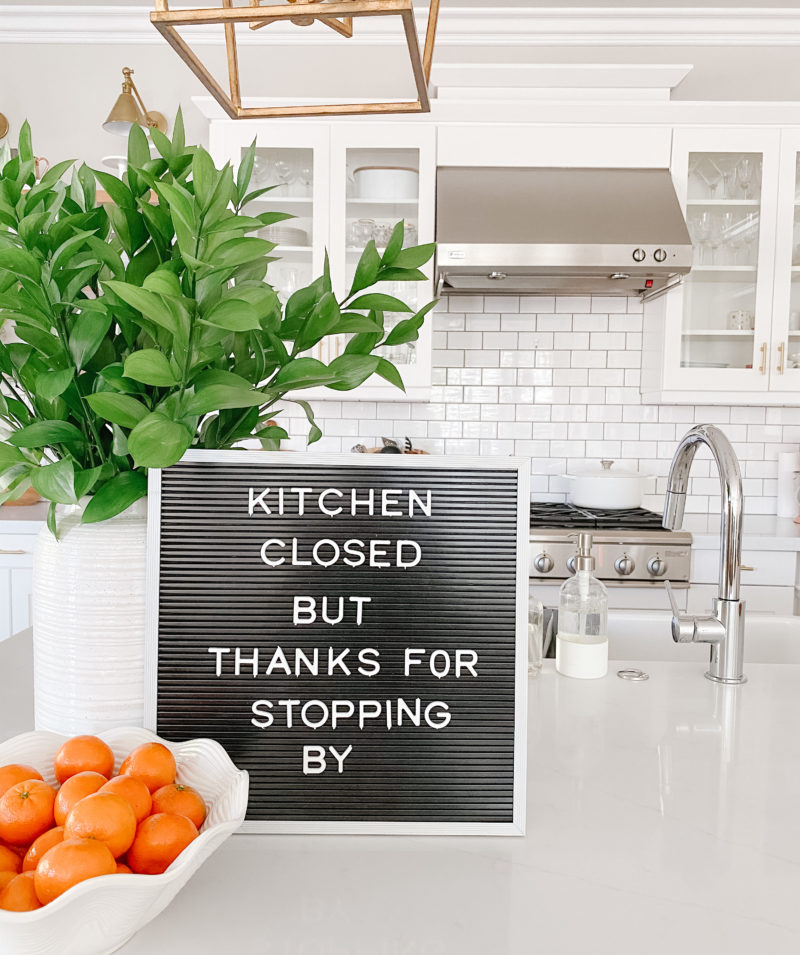 Moms, can you relate to this? The kitchen is the most popular spot in our home these days with all meals being prepped and served every day. I jokingly put up this sign after I cleaned the kitchen top to bottom. I just wanted to enjoy it for maybe ten minutes.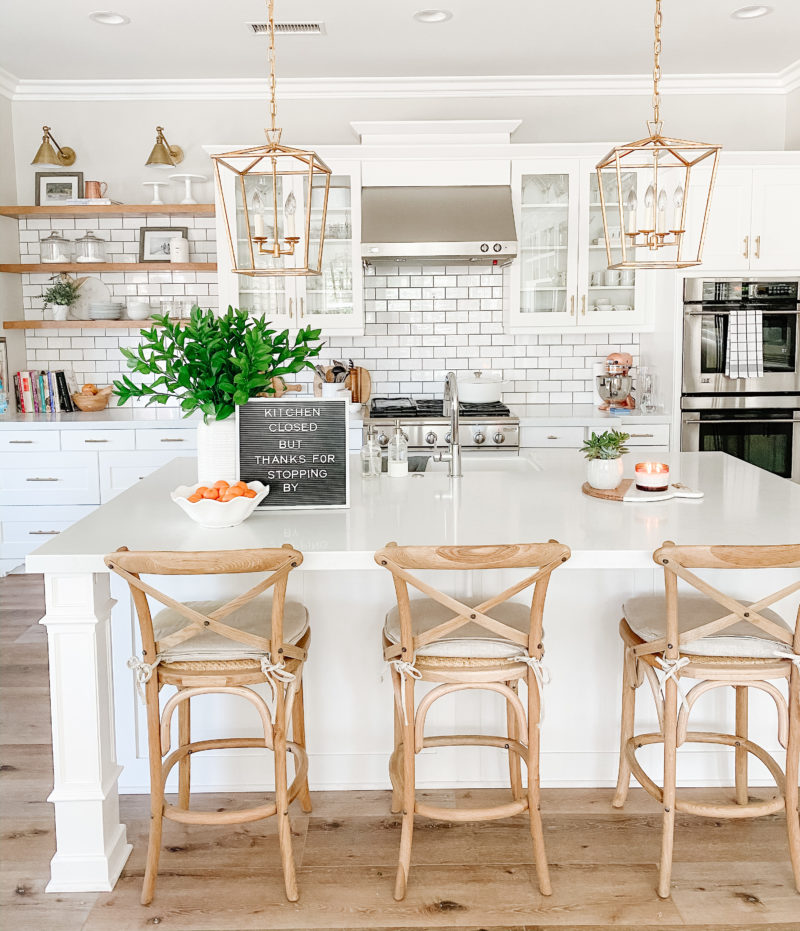 We all know the clean kitchen didn't last long and that's ok. Just thankful that I can be home to cook for them. We don't take that for granted. A post on our new floors is coming soon.
GREAT NEW GAME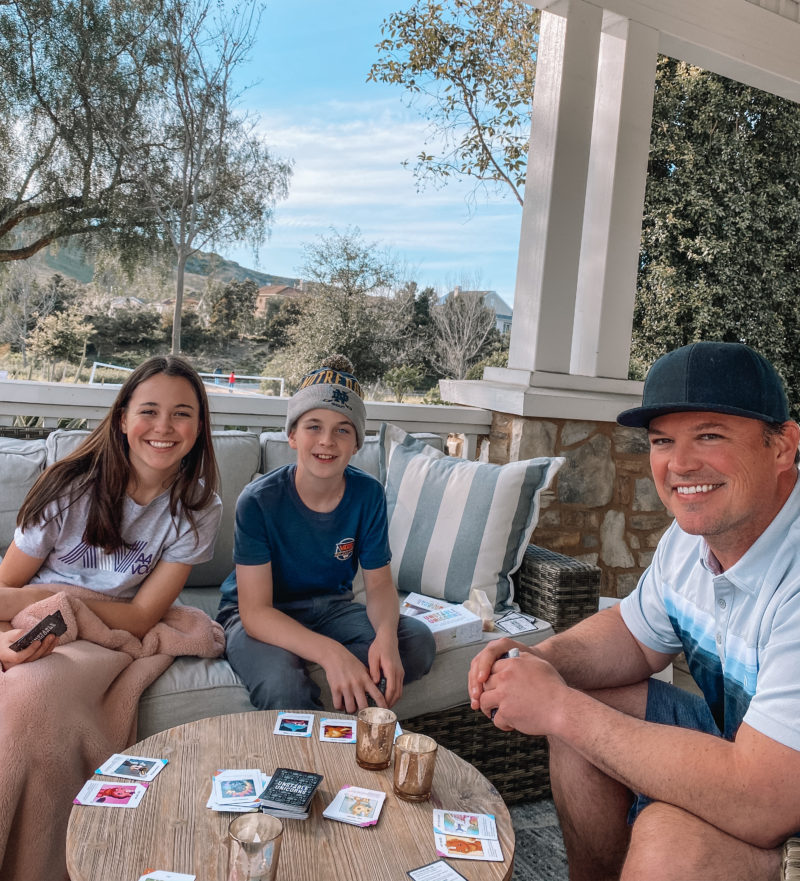 unstable unicorns | outdoor rug
We also clocked some serious hours playing Unstable Unicorns. It's so much fun! It says 14+ but our 11 year old had no problem jumping right in. It definitely takes a few rounds to get the hang of it. But the more you play, the more you can strategize and get to know the game. Thank you to our Grandma Sue for surprising us with this new game. And happy birthday! xo
A BEAUTIFUL SIGN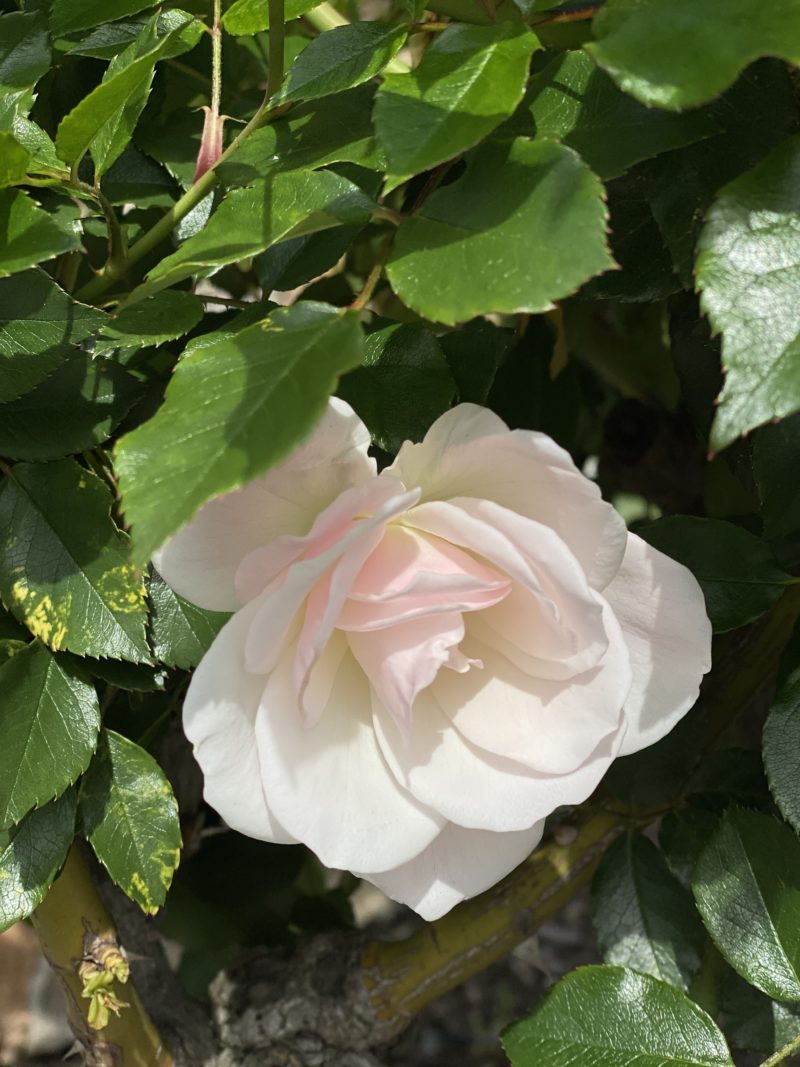 After a long walk with the family, we walked up to the house and noticed that our first rose bloomed. And despite being white iceberg roses, the first bloom is pale pink. Can't help but think it's a lovely sign from my mom. She was a pink girl through and through. Anxious for the rest of the flowers to bloom and brighten up our yard.
WHAT'S FOR DINNER
Thought it would be nice to share a couple of recipes that are on our menu for the week. This Sweet Potato Gnocchi with Shaved Brussel Sprouts is happening as well as these chicken tacos.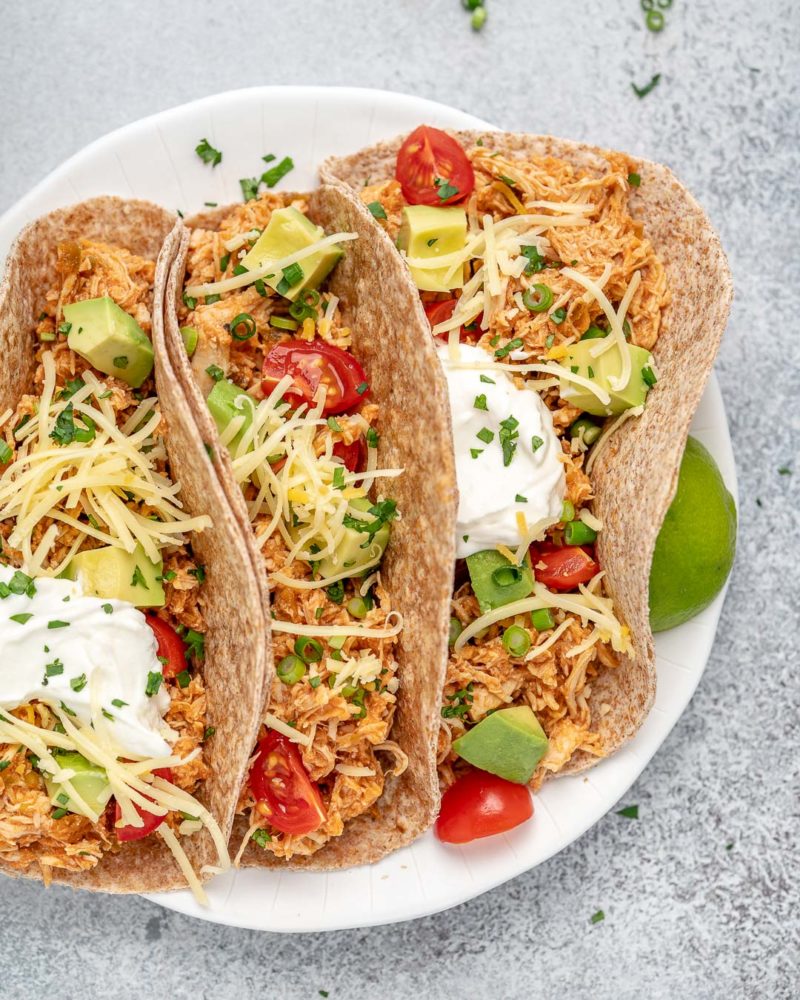 Crockpot or Instant Pot Chicken Tacos – Clean Food Crush
WHAT ABOUT DESSERT?
chocolate and banana nice cream cups
These nice cream cups are on deck for this week. They are quick to make and then my daughter can grab one from the freezer as her dessert. Going to make a strawberry version for my son (he's not a chocolate fan). Or you could turn this over to the kids for an activity. Both my kids enjoy being in the kitchen so if they are up for it later today, they can make them on their own. These are the silicone cups we now use for them. They pop right out which is wonderful.
Let's get after it on this Monday. We've got this.