Welcome to Monday, sweet friends. We are heading into another birthday week around here so I'm working on making things look festive. It definitely takes a bit of creativity to make these birthdays feel special. Are you finding that as well? Our weekend was a mix of outdoor time and working on a couple of projects. Here is our Monday Morning Wrap-Up.
PLAY HARD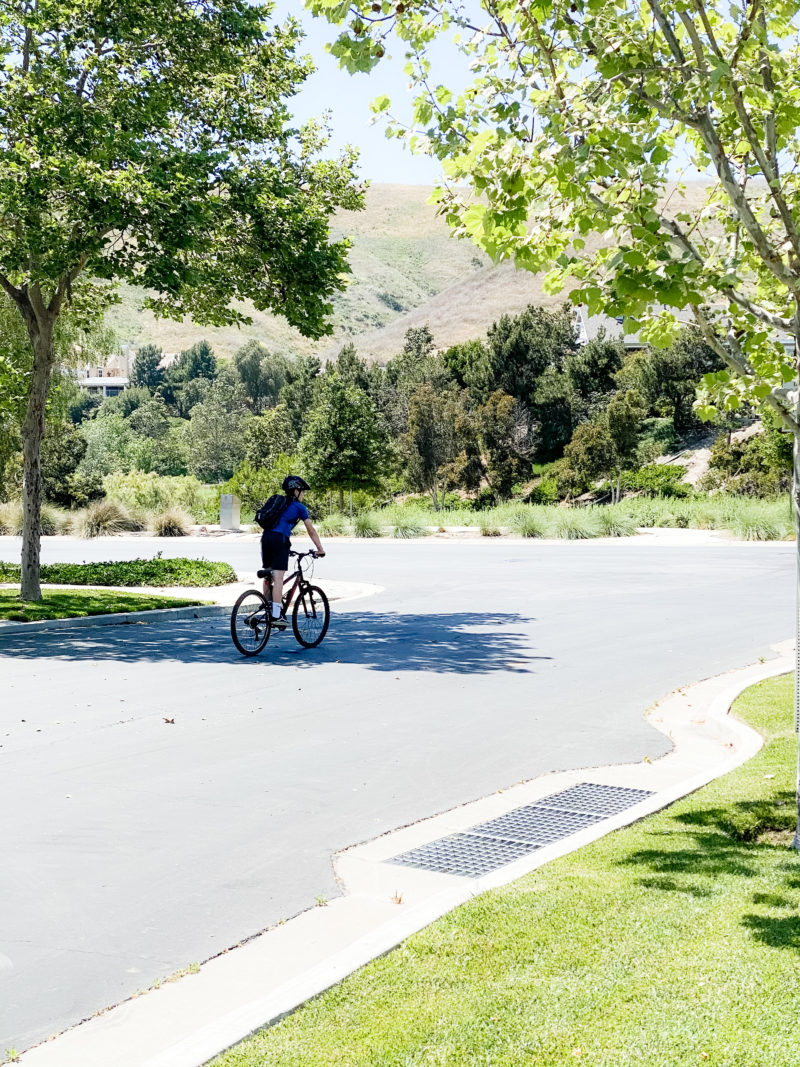 Our son loves being on his bike lately. He is a hard-working kid and so much time at home is definitely challenging for him. Taking up mountain biking has helped him get his energy out. I tried to keep up with him on one of his rides. Let's just say I was sore for two days.
REST WELL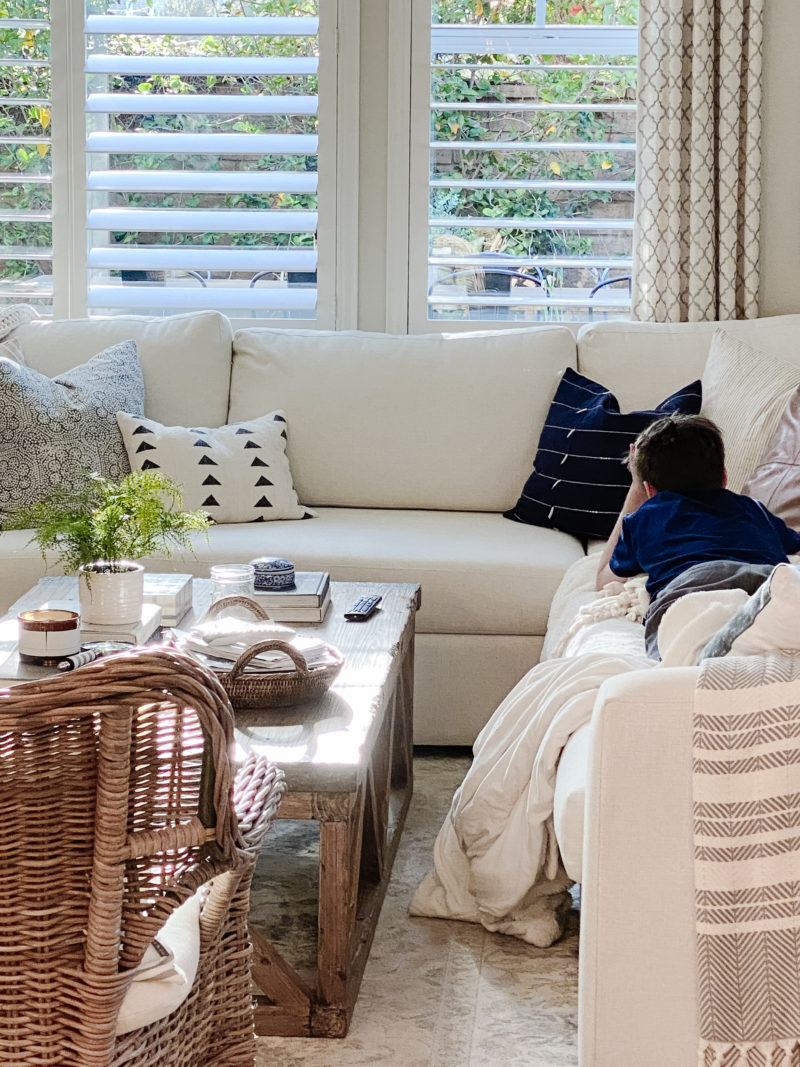 The hours of pushing himself always result in some solid down time. I remember Joanna and Chip Gaines saying that Saturdays are for working hard and then earning your relaxation time at the end of the day. Knowing you've put in the work. That defines this boy perfectly.
DIY PROJECT
My husband and I took on the cornhole project this weekend. We did not reinvent the wheel but used a DIY we found from Our Faux Farmhouse. I will share the painting process soon because, as with any project, we picked up a few tips along the way. We love a good project and it gave us something to focus on but I have to say, buying them is a great option, too.
FIRST ONE UP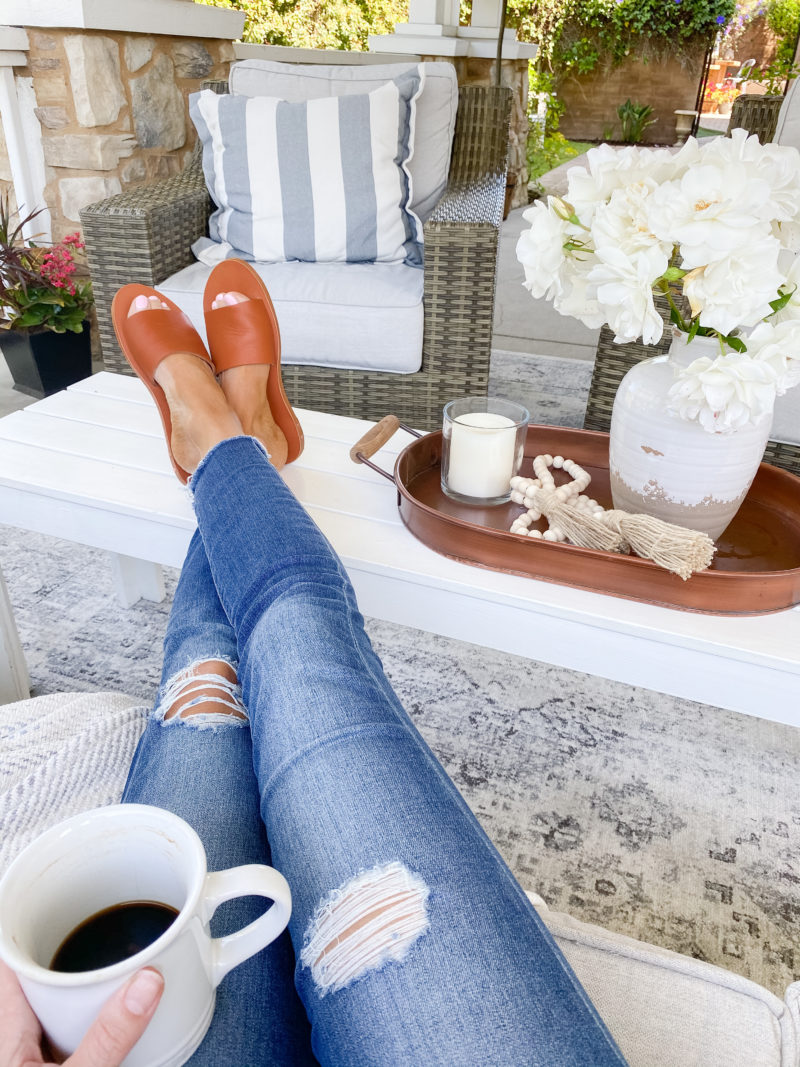 For the first time in years, I was actually up with the sun on Saturday. I have never been an early riser and yet the idea of being up first is so appealing. It's so quiet and peaceful. When you have a son that is up at 6:30 am each morning, it's a bit tough to sneak in that time. To all the moms who pull this off, I am impressed. It really is good for the soul but boy is it hard for me to do. Are you up before everyone else?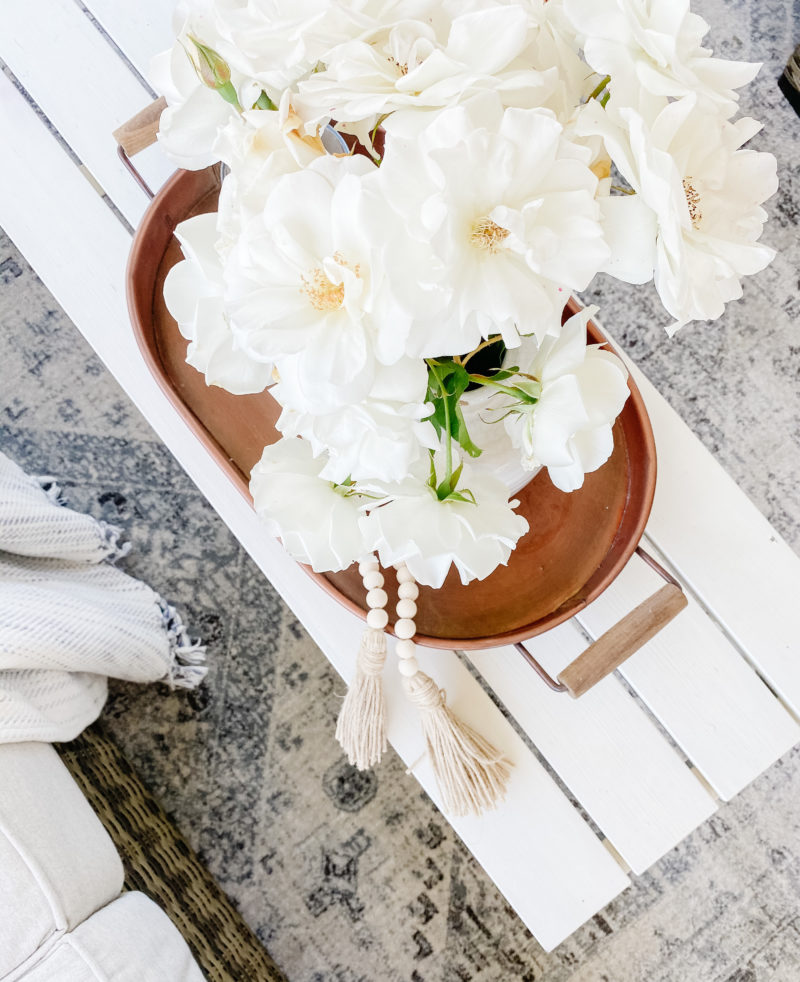 Just some pretty roses from the yard. Grateful for all of the blooms. I had a few questions about the copper tray. It was a HomeGoods find many moons ago. The wooden beads are an Amazon steal. So is the vase. If you are looking for a basic white vase, I really like the shape and style of this one.
LET'S TRY THIS AGAIN
I had this cute hat in the Saturday Shopping post but the link was incorrect. So sorry for any inconvenience. You can find this packable hat here and it's an extra 50% off the sale price.
AWESOME POTTERY BARN DUPE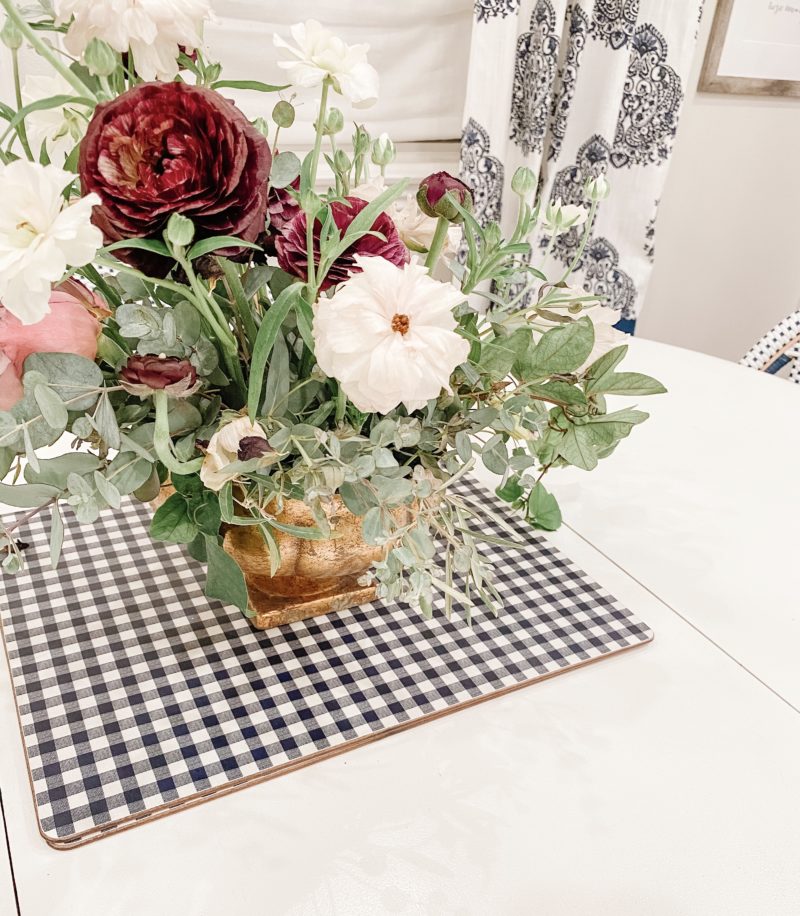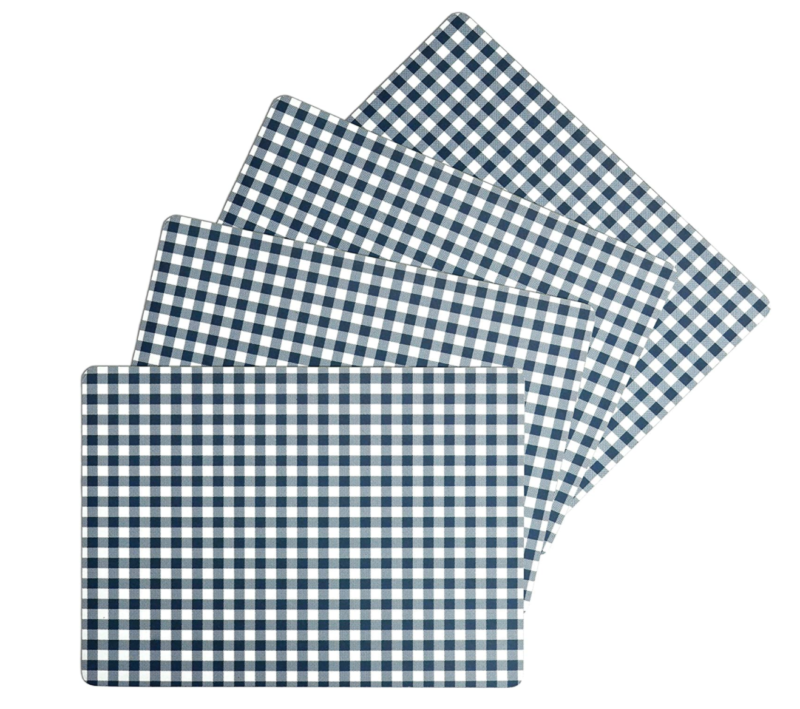 Major score on these cork placemats. We have the Pottery Barn set but a friend of mine found them on Amazon. The entire set is $14! They are wipeable and come in so many colors and patterns. I just love the happy feel of gingham in the kitchen. Great deal, ladies.
SUMMER FUN
Don't forget this cutie pie suit is under $30. So flattering and a great price for getting some sun this summer. Are you team bikini or one-piece?
How is everyone holding up? I have to admit that while we've settled into this current normal, my emotions are still all over the map. One moment I'm fearful and confused while the next minute I am filled with gratitude and calm. Basically just trying to keep it all together. Thank you for carving out a moment of your day to stop in here. Let's make it a great Monday.