*affiliate links used
It's Saturday, friends. I have been ahead of myself all week and woke up thinking it was Sunday. While the days do blend together, I still like the idea of the weekends feeling more relaxed. No schoolwork for the kids and less work for my husband and myself. We are knocking out a couple of very small projects which I will share with you next week. There really are some incredible sales going on right now and with the warmer temperatures, it's fun to look ahead to a brighter summer.
SATURDAY SHOPPING
SUMMER VIBES ON SALE

MADEWELL SALE
Madewell is one of my all time favorite brands and I've never seen a sale like this. Great prices are marked down and extra 50% off. That's fantastic.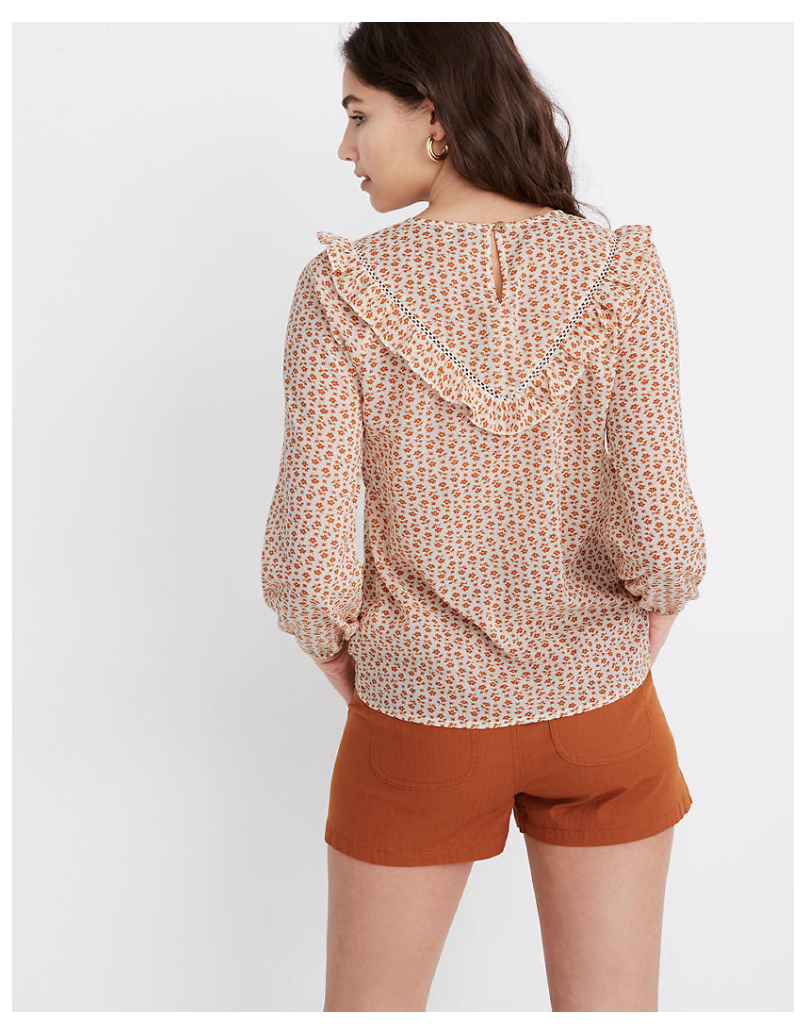 This cutie pie top has a ruffle both in the front and the back and is an extra 50% off. It receives rave reviews but sizes are flying.
The best-selling packable hat is a steal. I have this one and love it.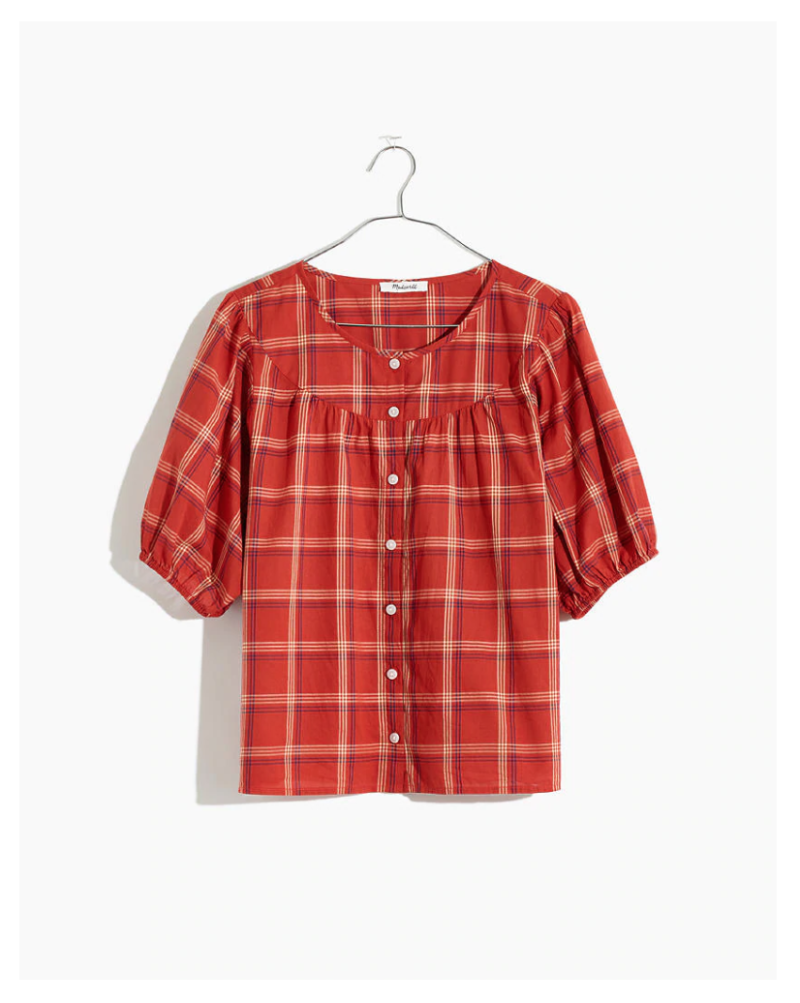 This plaid top is another classic choice that won't go out of style. You can check out the entire sale from Madewell here.
FLORAL TOP 70% OFF
shorts | top | sneakers | straw bag
I also pair these denim shorts with this floral top. Ladies . . . this floral top is 70% off. That makes it $15. It's one I reach for so often, even in quarantine times. It's really pretty and darling with denim. The price is crazy.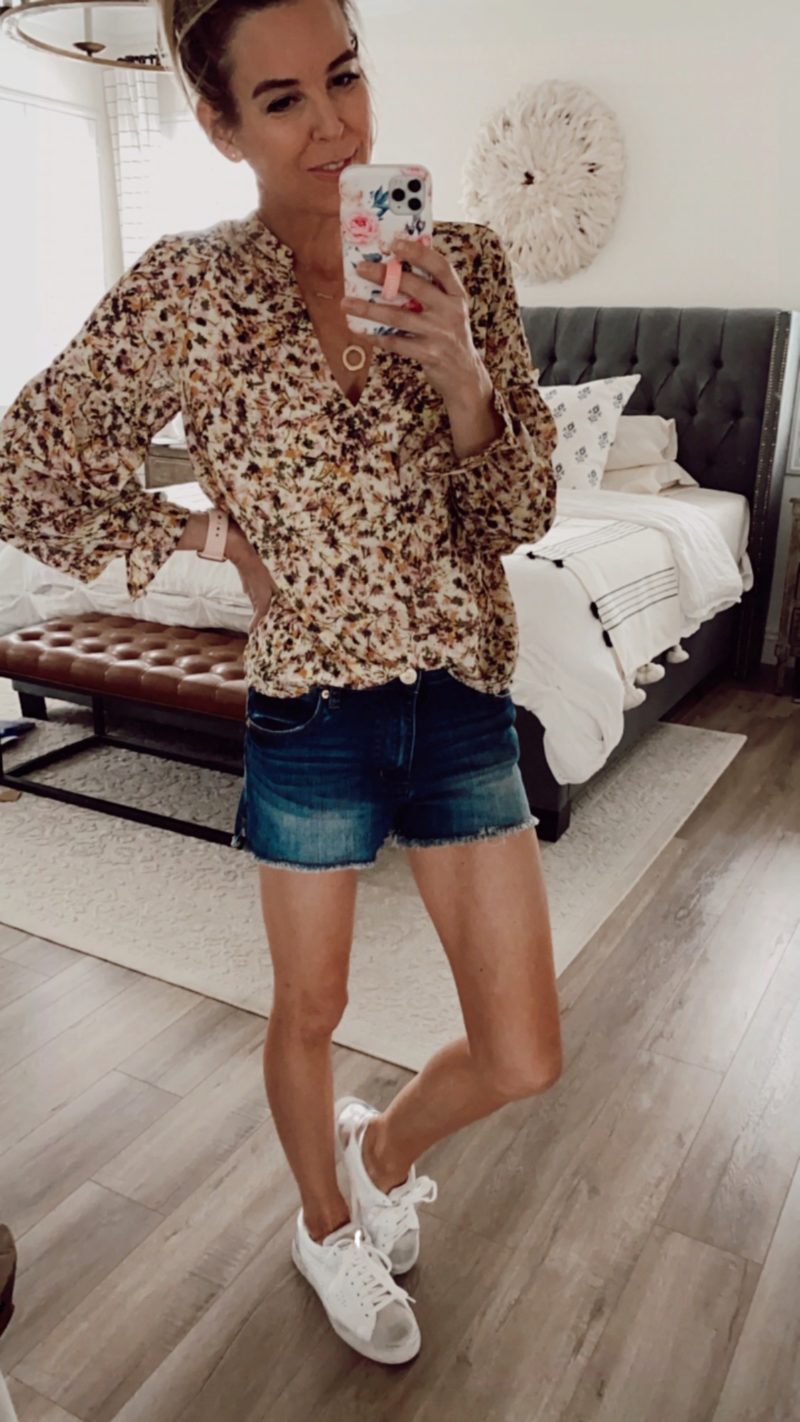 Here's a look at the cute floral top close up. Love the organic feel of the print. It's nice and lightweight for the warm summer months.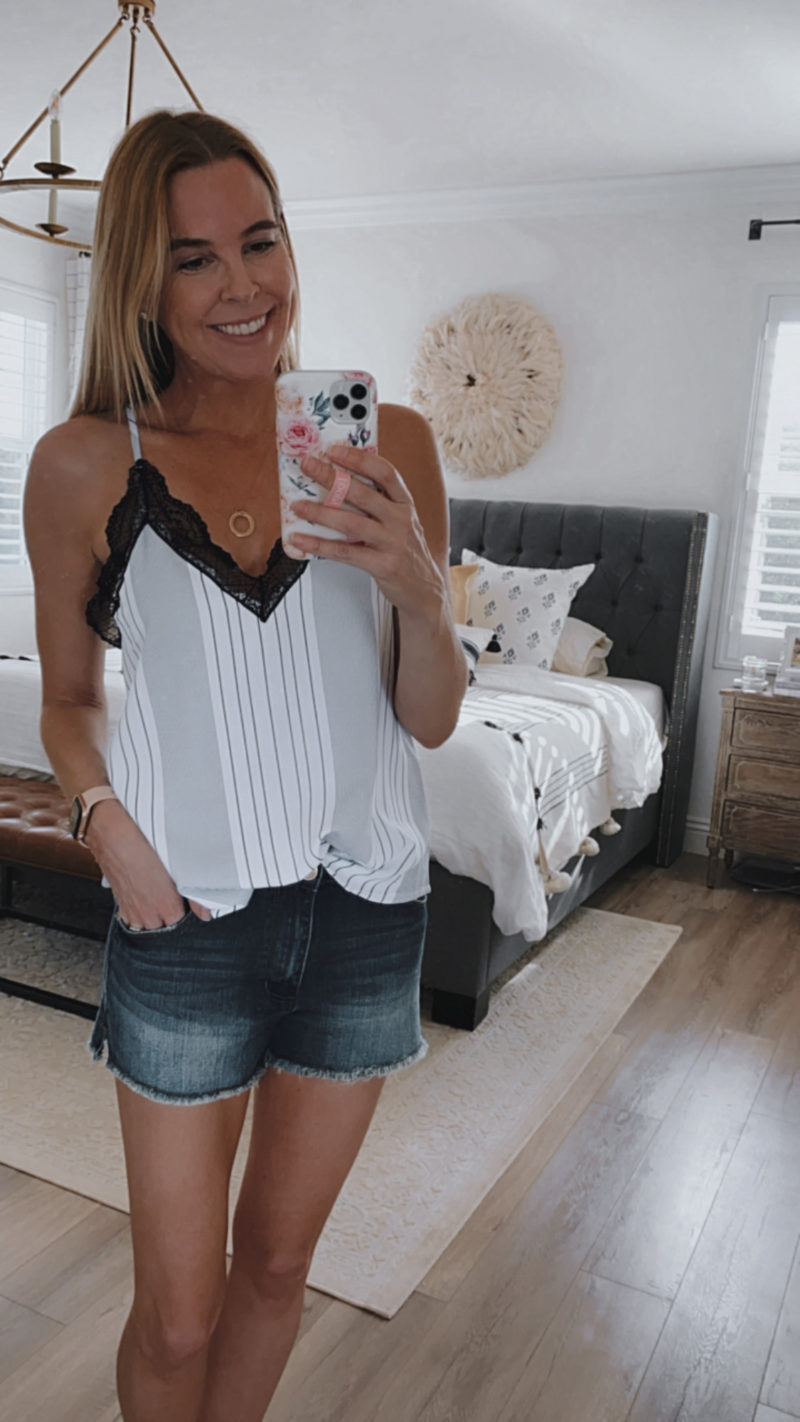 I ordered this top from Amazon and am so happy with it. It's a lightweight camisole style tank top with a racerback. Nothing like a little self tanner and pretty top to lift your spirts. This tank top comes in a few different patterns and now that I know I like it, I just may order another one. It would be great under a blazer, too.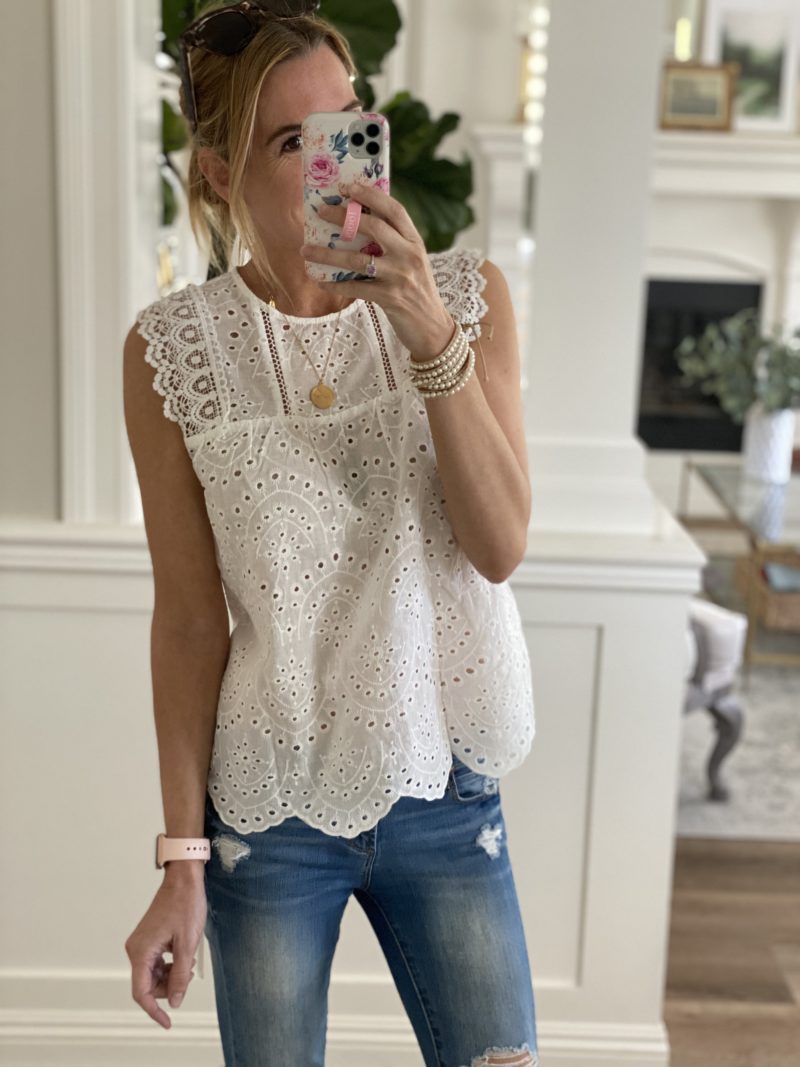 A few of you wrote me to say how much you love this little eyelet top. I LOVE when I hear from you about items you are excited about. It really is a darling top. And you can't beat the price.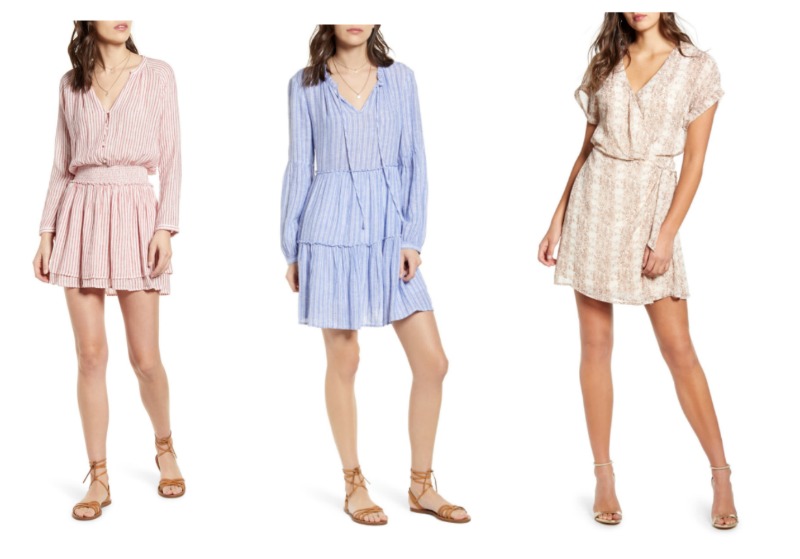 The Rails pink dress is over 50% off. That is one of my favorite brands. Always a fan of that style of dress. So pretty. The blue one is very similar to one I have and I really like wearing it as a swim cover up, too. The pretty wrap-style dress is on sale for $15! Hello.
I also stumbled upon this strapless summer dress and think it's darling.
ANTRHO SALE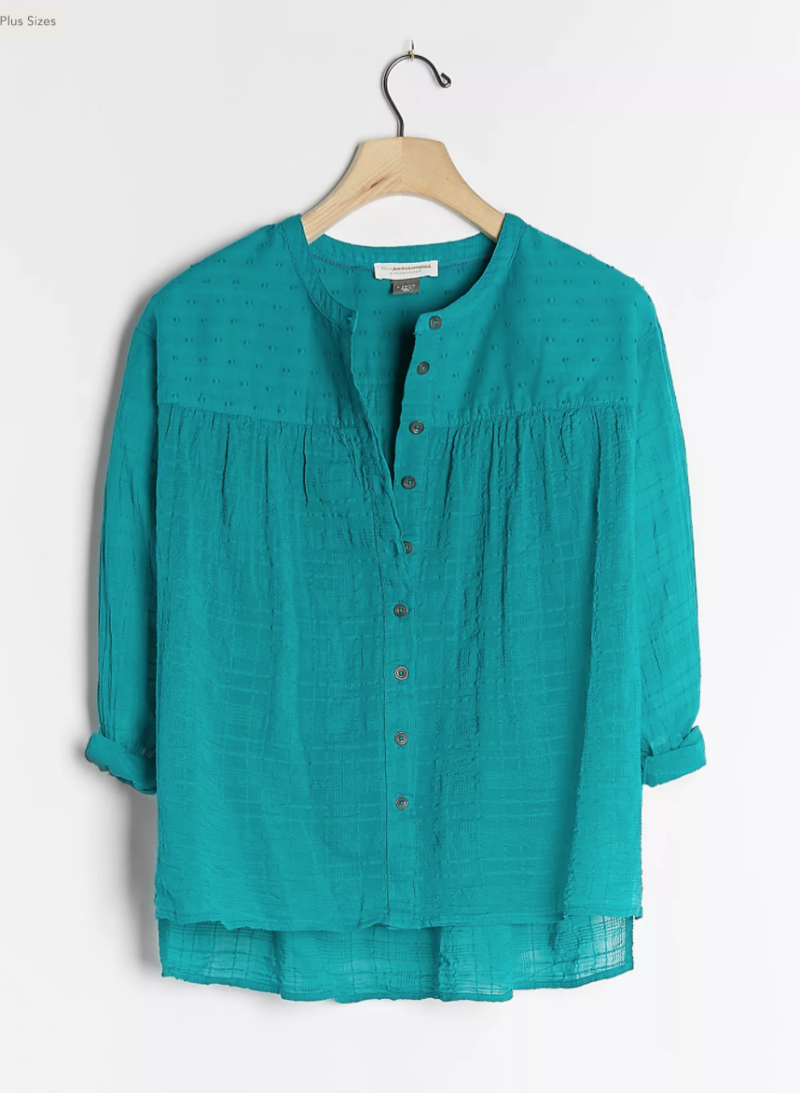 Anthropologie is hosting a big sale and so many cute things are marked down. I thought this top was really pretty. It comes in three different colors.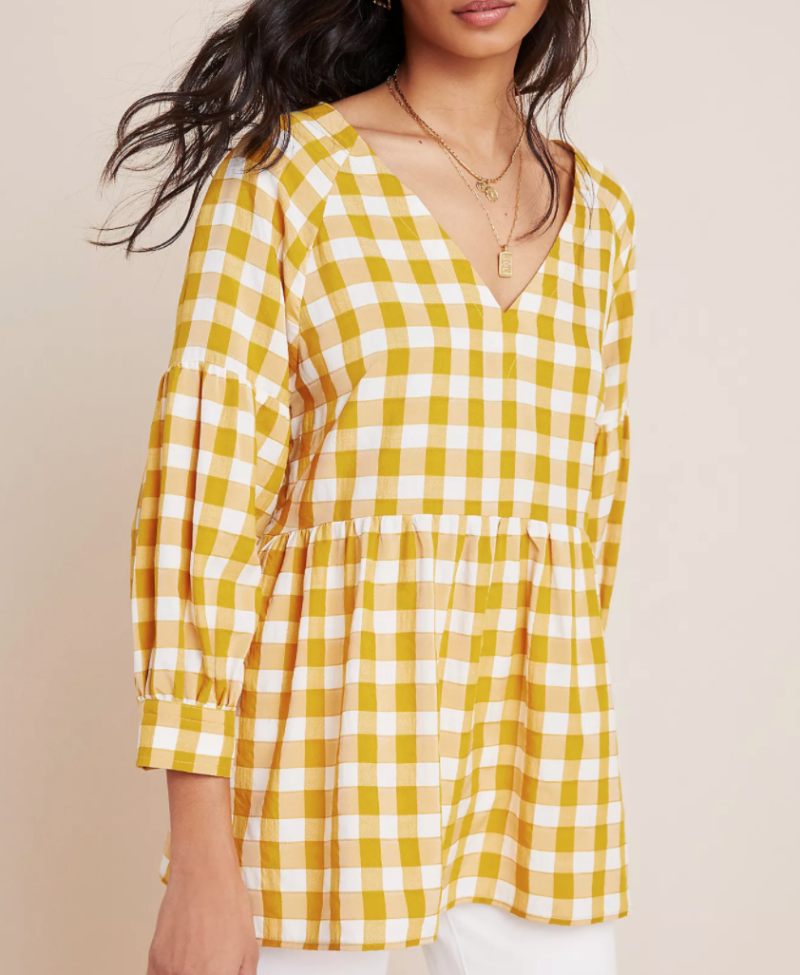 And this bright top is so pretty for summer. It receives excellent reviews, too. Such a breath of fresh air.
SUMMER SLIDES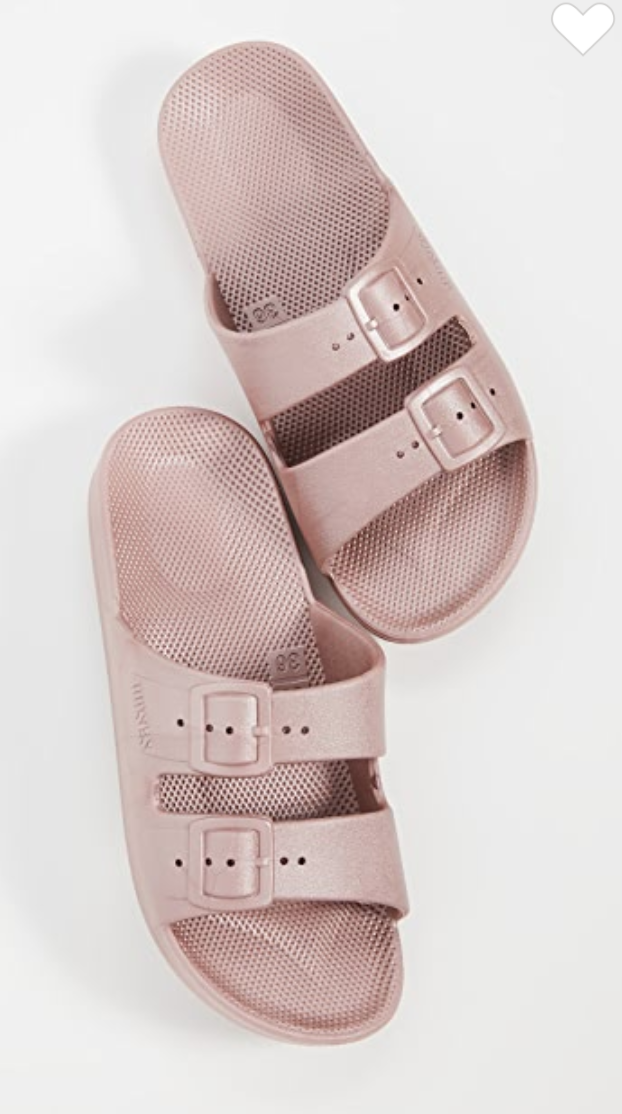 These fun slides are great for the pool or beach (once they open!!!). They come in a few different colors, too.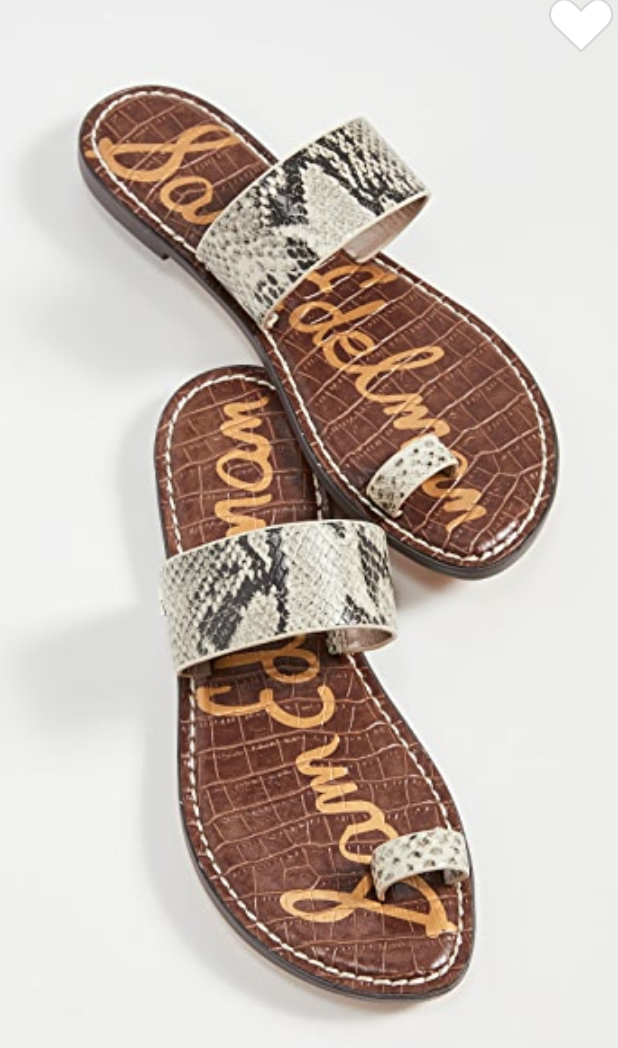 These sandals are so versatile for summer, too. Love the neutral print.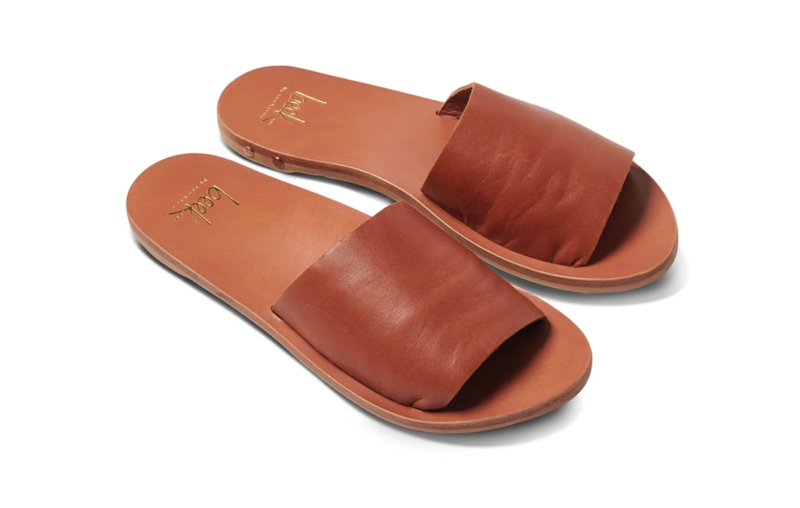 I had a lot of questions about these sandals after sharing them in my stories. They are definitely an investment but will last for the long haul. They have an arched sole which is really key for me because of my crazy high arches. These sandals also get better over time. Each pair takes 48 hours to make and is designed to stay in your closet for years and years. Beek is run by two amazing women who do really tremendous things for the community. In fact every time you someone purchases a pair of shoes, they donate five meals to a child in need.
SUMMER SHORTS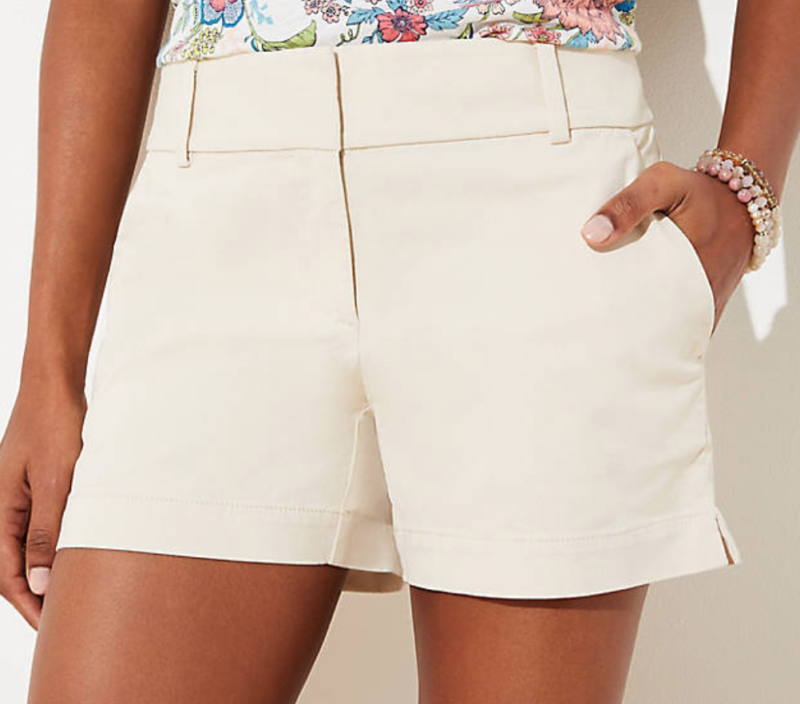 These cute shorts come in 4″ and 6″ and are a steal right now. As the weather changes, we may need to ditch the sweat pants for shorts and these are a classic choice.
I also really like the idea of a comfy drawstring pair to lounge around in.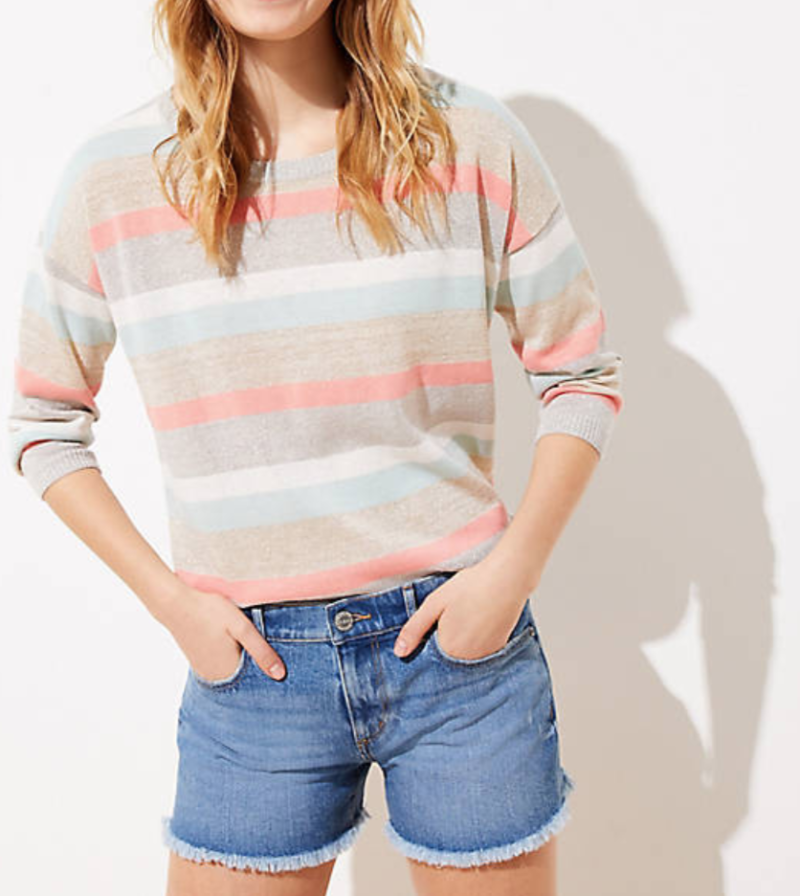 These are a nice length if you are on the hunt for a good pair of denim shorts. Not only are they 40% off, but an extra 15% off on top of that.
VICTORIA EMERSON SALE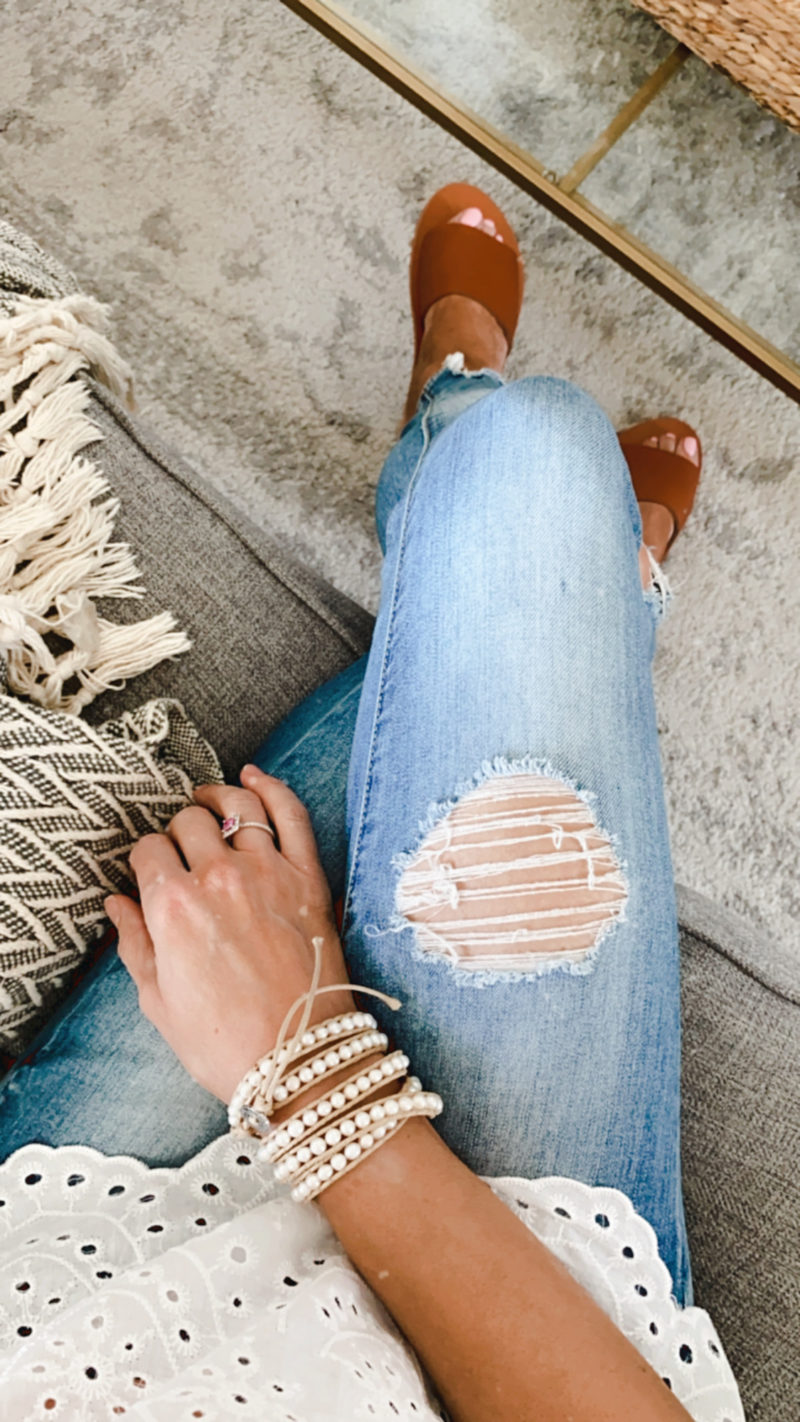 sandals | jeans | top | bracelet
You all know how much I love Victoria Emerson. I have been wearing their pieces for years. They are also a go-to gift of mine. You can score them for 40% off right now. That means most cuffs and wraps are under $20. My freshwater pearl wrap is one I wear all the time.

SLEEPY TIME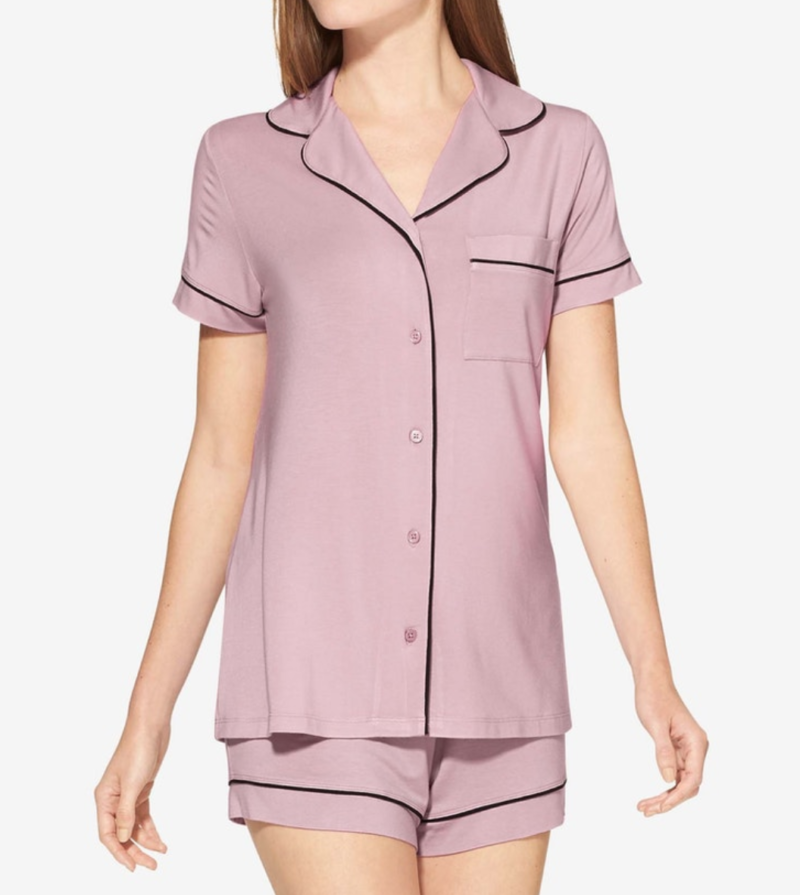 These Tommy John jammies are the real deal. So incredibly soft. Dear friends of ours have been talking up this brand forever and we finally hopped on the train.
FAUX OR REAL?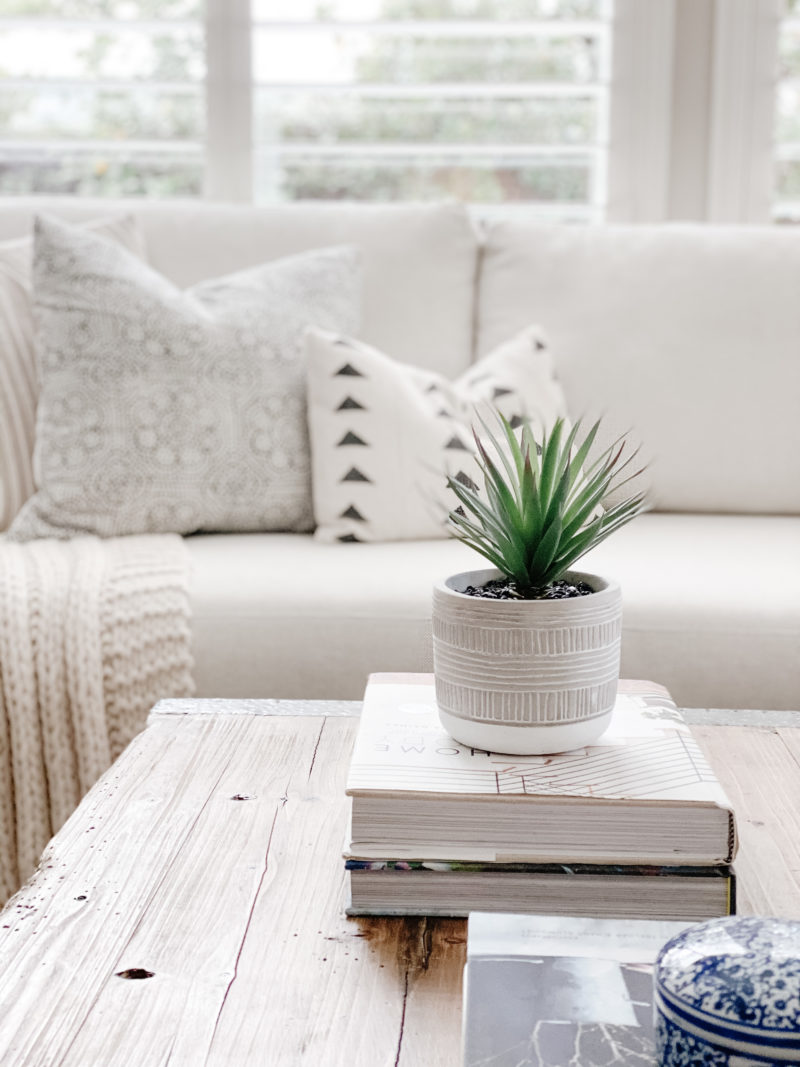 A few of you have asked about this plant lately and whether or not it is real. This is a faux succulent from Amazon and it's a GOOD one. In fact I may order another one to have on our patio. Great way to add a touch of green to your space and you don't have to take care of it. A win-win.
This vase is a great basic if you would like to have a large arrangement in the house.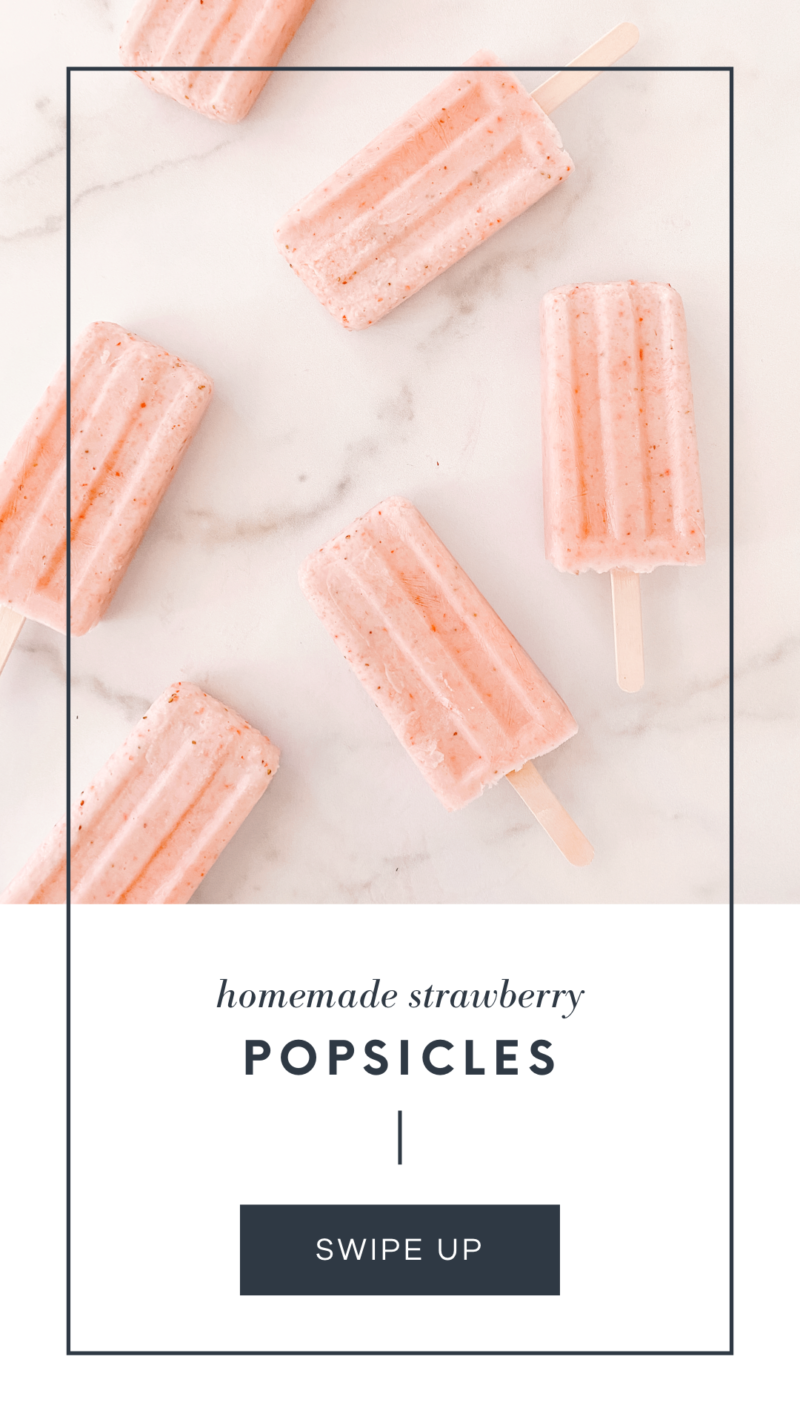 If you're wanting to make the kids a treat this weekend, we love these Strawberry Popsicles. These Nice Cream Cups are being made here today. A great way to use bananas that are too ripe.
On a more serious note, I know many of you live alone and are really feeling the affects of isolation during this time. This time in our lives feels like an out of body experience. Please know that you have a community here and can reach out anytime. I always love hearing from you all. And as always, let's take it one day at a time. Love to each of you.