Good morning. It's so nice to be back. While stepping away for a few days was not planned, it was just what our family needed. The school year officially wrapped up, my daughter graduated from 8th grade, and we honored my mom's birthday. All while navigating current events in a a way that encouraged open dialogue, education and compassion. The nation is hurting and the children can feel that. While we have always raised the kids to value equality for all, it's been beautiful to hear them understand the importance of not just believing that, but acting on that. No matter the color of your skin, gender, or religion, acts of social injustice and violence towards another human being are never acceptable. Ever. And it is our duty to stand up for one another. This life is made so much richer when lift each other up, free from judgement.
QUIET REFLECTION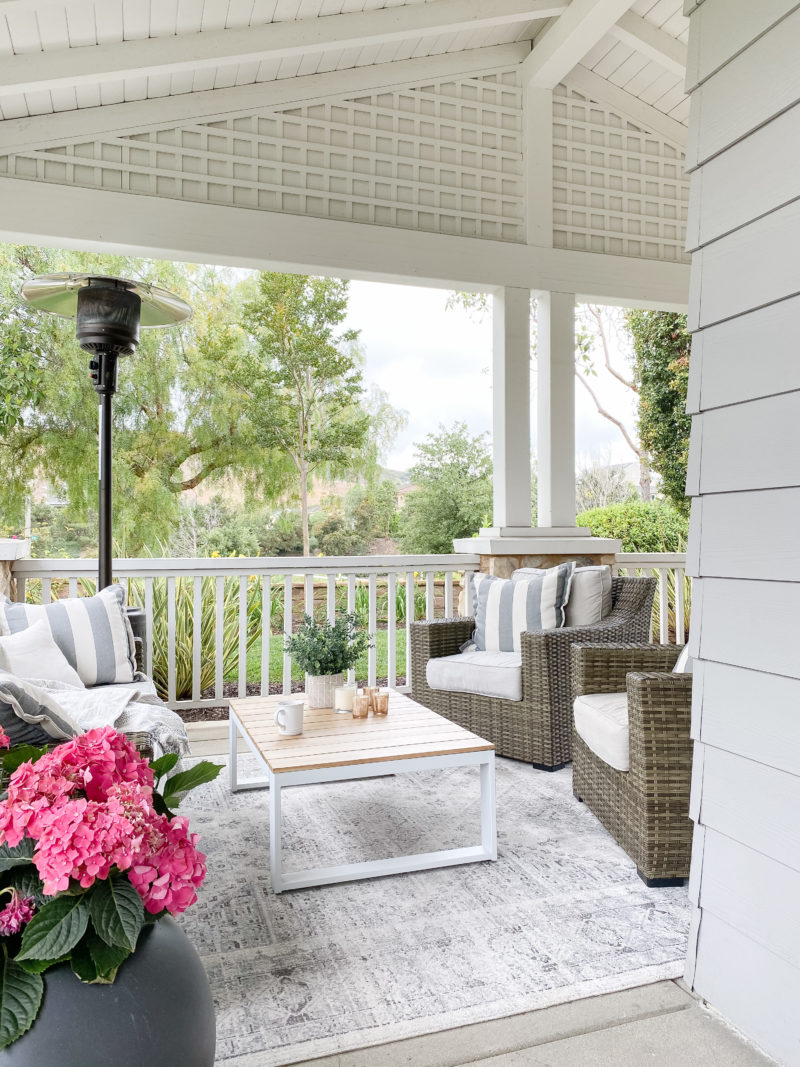 I spent a lot of time out here this weekend. June 6th was my mom's birthday. This is the first year that we couldn't celebrate with her. There are countless memories of us shopping and going out to lunch on that day. Mom and dad dressing up to go out to a nice dinner and her savoring every birthday card she was sent. VERY slowly opening her gifts so as not to ever tear the paper. She was a big proponent of celebrating your birthday month. I miss my mom. Plain and simple. Her wisdom and advice saw me through so many delicate situations over the years and I long for that.
PURE JOY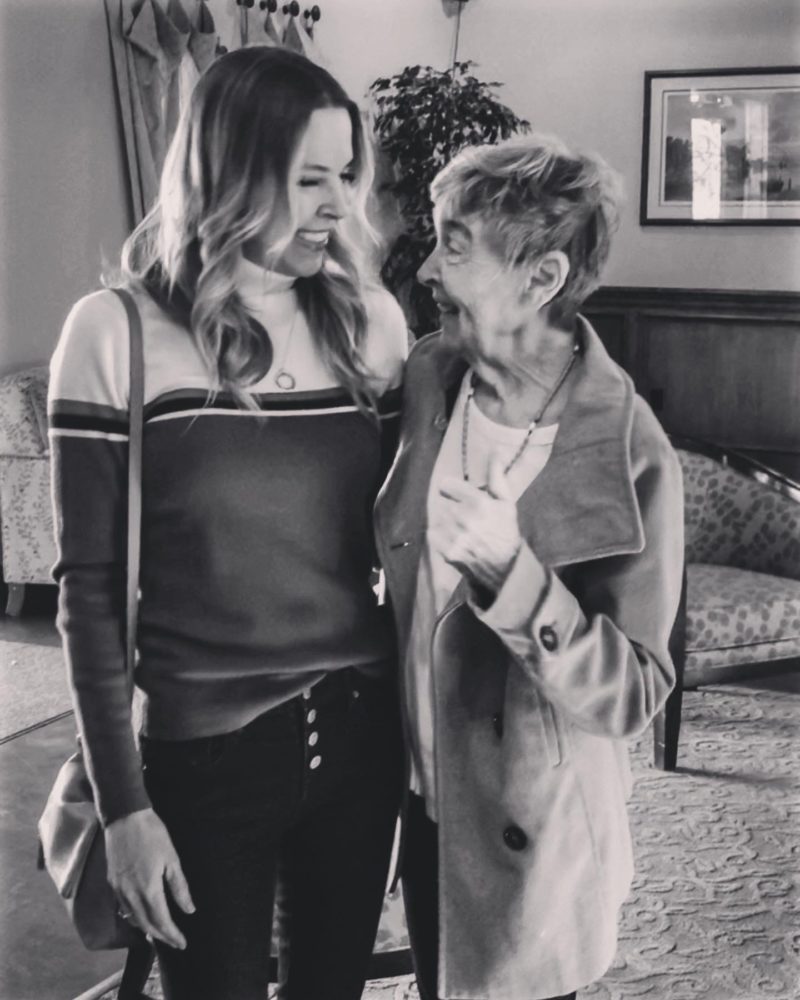 our alzheimer's journey and resources
So many of you can relate to losing a parent. Please know I understand and wish it were different. But that grief has taught us to really be present. To sink deep into our days and appreciate the time with loved ones. Alzheimer's is a cruel disease but this photo is one that I treasure. It's such a great representation of the joy mom had and the connection she formed with people she loved.
THEIR PLACE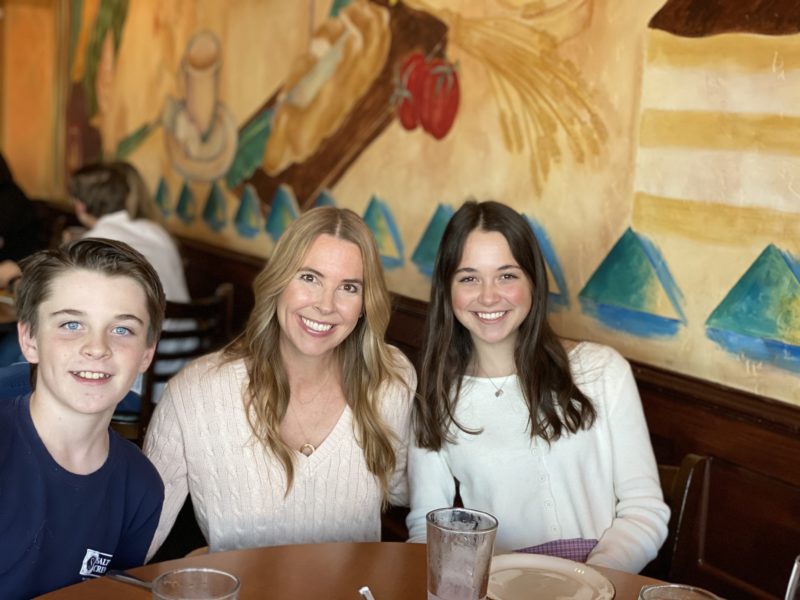 We hit up my parents' favorite spot, Mangia Bene, for her birthday dinner. It was the first time we had gone out to a restaurant with the kids since quarantine began and it felt amazing. This was a refuge for my dad as the staff became family and loved my parents dearly. Their favorite waiter took good care of us and we could feel mom and dad with us. Side note . . .why do my children suddenly look so much older?
FINDING THE TIME
coffee table | gingham placemats
In other news, we are still spending so much time at home and the front porch is our favorite spot for a date-night in. Anyone else doing something similar? It's harder and harder to carve out time when two kids are home and wanting to be active all the time, but it's so important.
I have to say that as the children mature, the things they face become more difficult and intense. When they were little, it was physically tiring and as the grow it's far more emotionally draining. Staying connected throughout it all is so key. Plus it doesn't require a lot of money or creativity to feel like you've invested some quality time together.
GIVE ME THAT ENERGY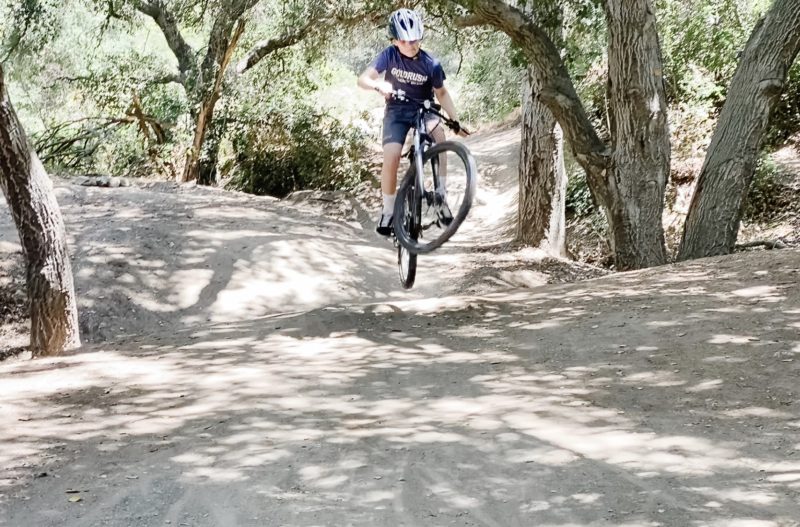 Speaking of wanting to be active, this kid picked up a new hobby during this quarantine and loves to spend as much time as possible on his mountain bike. It's been fun for my husband and him to do together. We just aren't sure where he gets his energy from. It's a never ending supply and I would love just a fraction of it. Not at all joking. Give me that energy!
SUNDAY TRADITION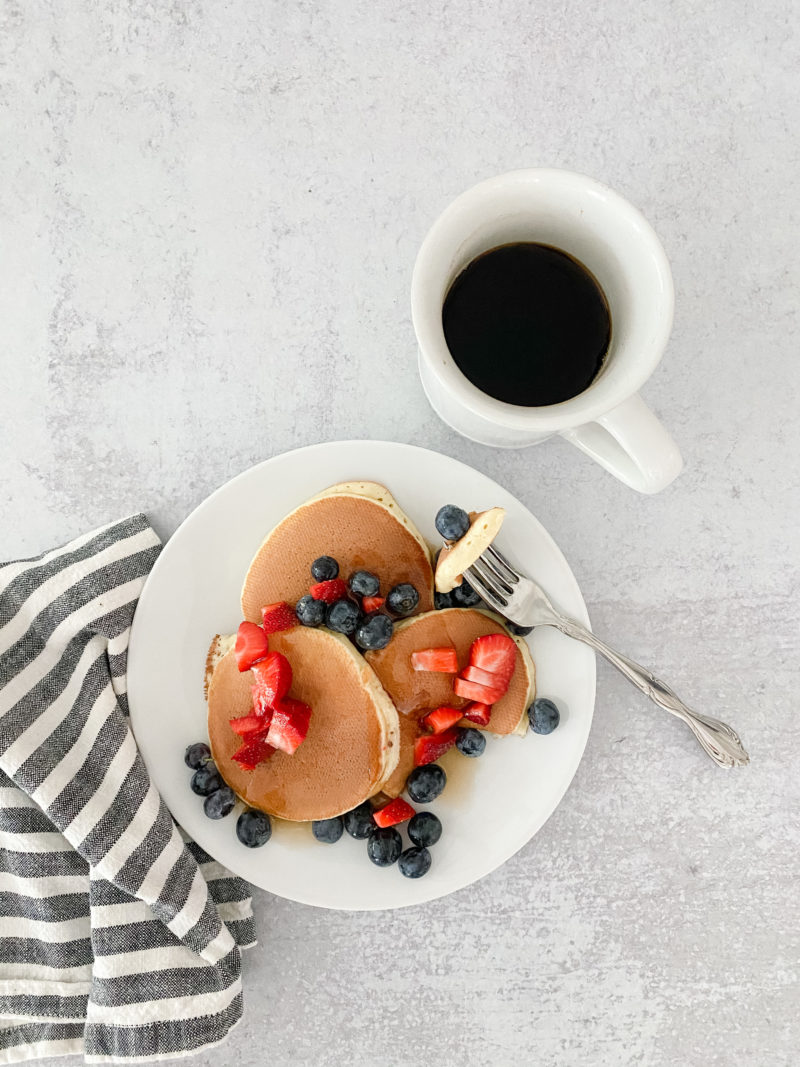 We wrapped up the weekend with online church and a pancake breakfast. My daughter makes these for us and they always turn out so well. If you are looking for a simple homemade pancake recipe, you can't go wrong with these.
Wishing you all a really good week. I hope that as these days unfold we can move forward as forces of change in a united and loving way. Both with compassion and conviction.
"The most important work you will ever do, and the biggest influence you will ever have, will be the work within the walls of your own home." Fatima Dedrickson @stylefitfatty