Good morning! How was everyone's weekend. If you live in America, I hope it was a beautiful Fourth of July celebration for you. While it looked and felt different than usual, it was certainly a special day. So much to celebrate and be thankful for. Here is what our very mellow weekend entailed.
SEA OF ROSES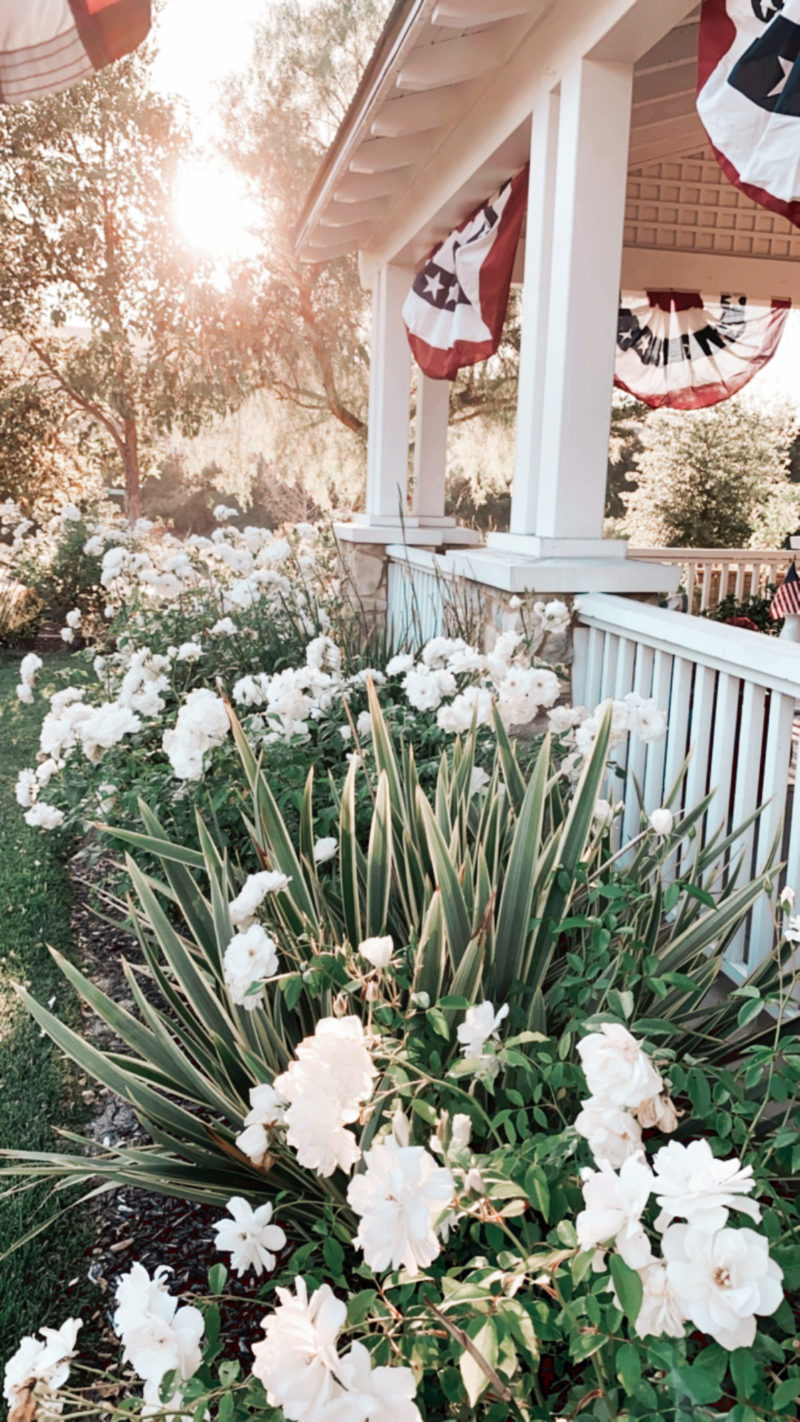 The one constant is that our roses always explode the first week in July. It's so pretty and a nice reminder of my sweet mom who loved roses.
DECORATING QUEEN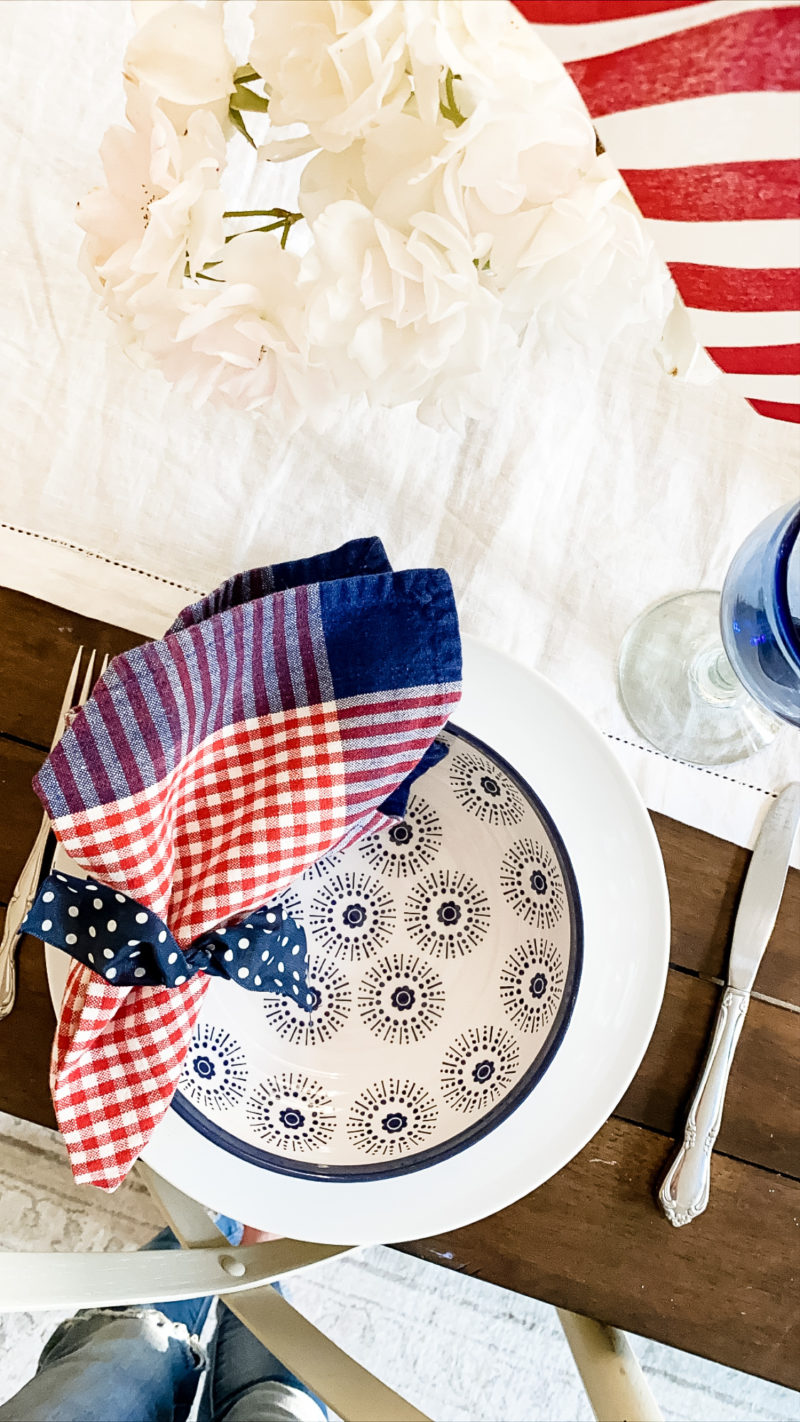 Mom lost her battle with Alzheimer's on July 4th one year ago. This was a tender holiday weekend for us but one of reflection and gratitude. No one loved decorating for holidays more than my mom so it was fitting that we pull out her red, white and blue napkins for the annual pancake breakfast. This year my daughter made them with her yummy homemade pancake recipe.
WHISPERING ANGEL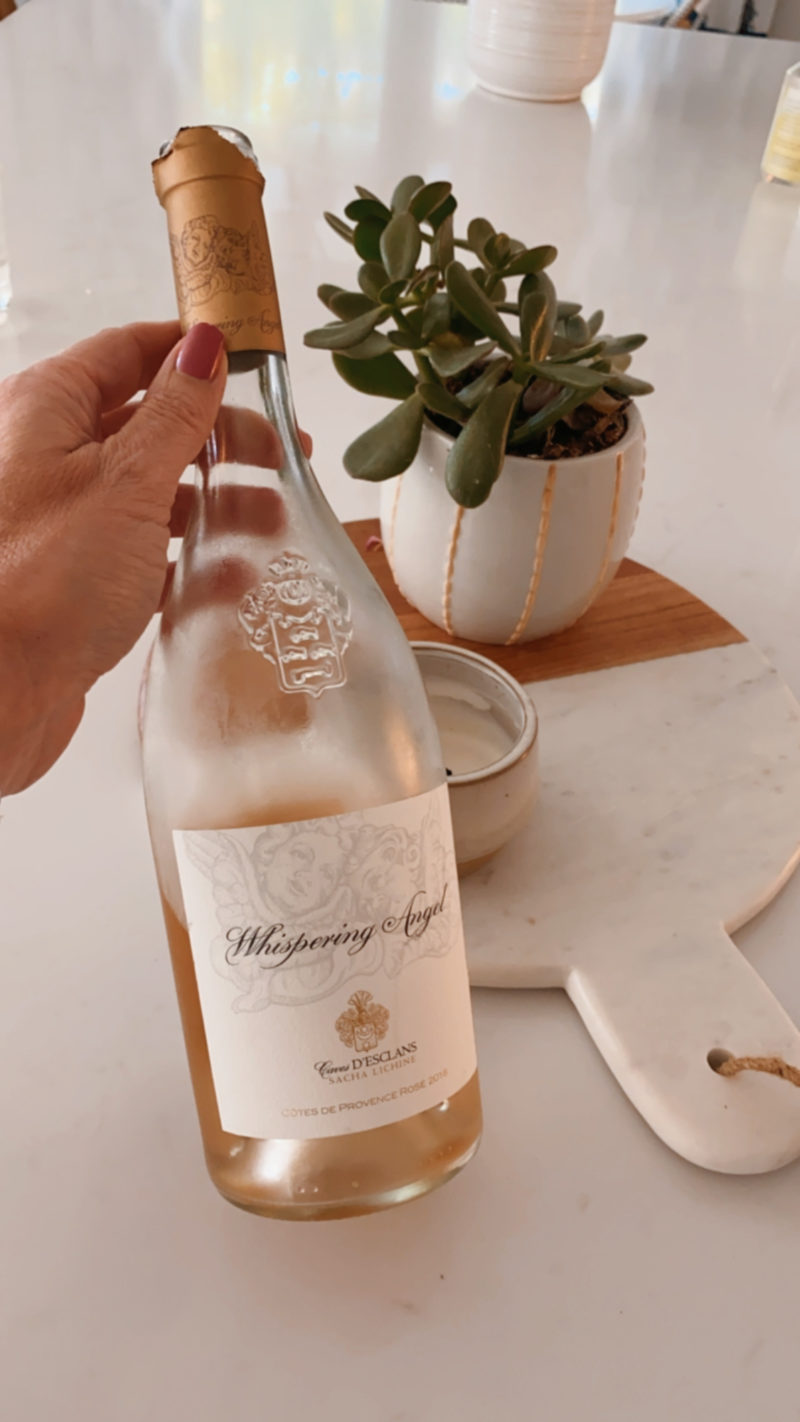 Last year, after mom passed away, a dear friend sent this type of wine to us. So thoughtful and kind. Well, on the 4th my husband picked this up for us. We absolutely toasted to our angel. If you like rosé, it's a yummy one.
TRADITION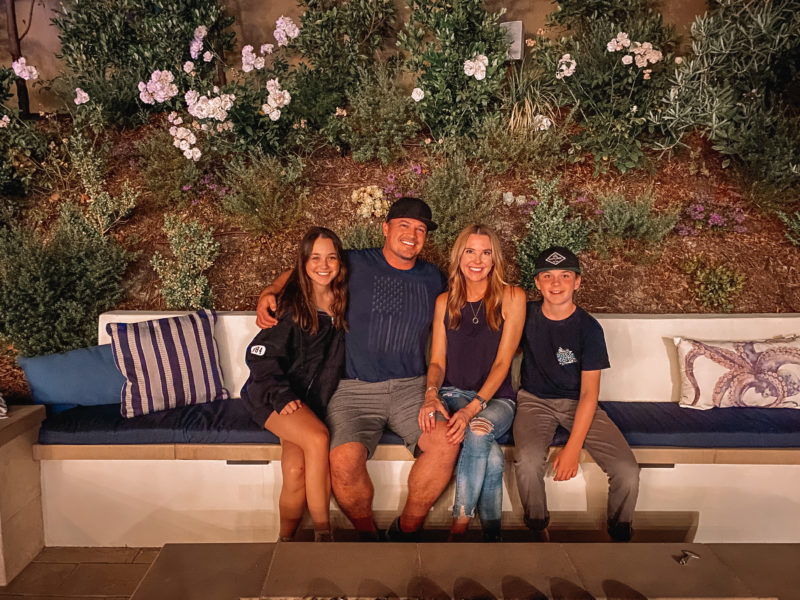 We've been celebrating the Fourth of July with the same two families for years and years. This year, with the festivities canceled, we spent the evening in our friends' backyard and enjoyed every minute of just being together. Our children have all grown up together and this crew feels like family. While we weren't very good at snapping photos, we did sneak in one at the very end. Tired faces, happy hearts.
INSPIRING WORDS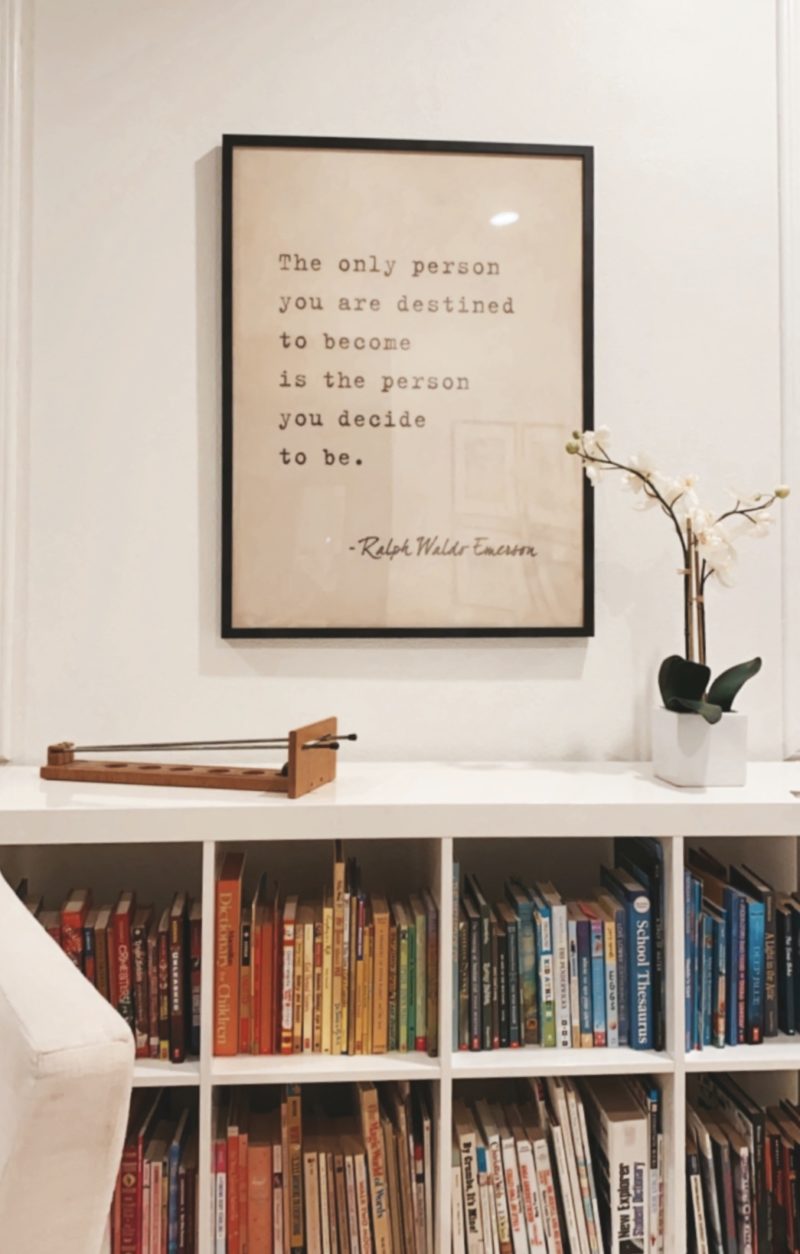 This print is from Restoration Hardware and hangs in our teen room. Love the sentiment behind this. We spent a lot of time cuddled up in the room enjoying movies this weekend.
DESIGN PLANS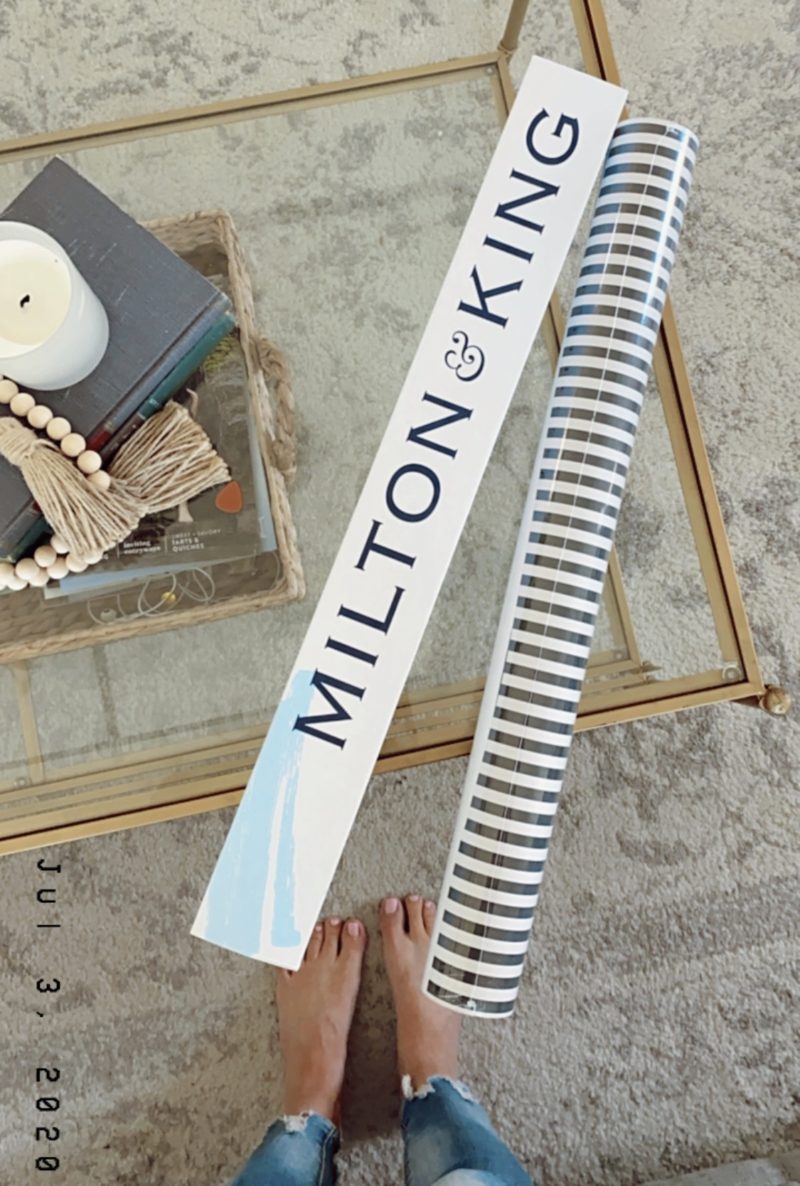 The teen room is actually where I have a small office space and this wallpaper just got delivered. I am so excited to add some preppy pinstripes to the area. I am just debating whether to tackle it myself or hire someone.
What do you all have planned this week? I need to hit the ground running with work and meal planning. Feeling pretty lazy after the weekend and need to turn that around. I know that life continues to be challenging and look quite different than it did just a few months ago. Even just wondering what the school year will look like is a lot for children. Consistency is so comforting and that is something that could be hard come by this Fall. We are all in this together. One day at at time, sweet friends.